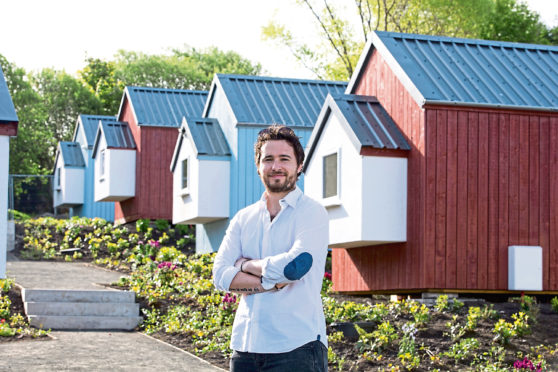 Sleep in the Park.
As fundraising for the Sleep in the Park charity event breaks £1 million, Jack McKeown talks to its founder Josh Littlejohn about what the money will do to tackle homelessness.
On Saturday December 8, thousands of people will sleep rough in Scotland's four biggest cities to raise money to tackle homelessness.
Of course the awful reality is thousands of people sleep outdoors in Scotland every night of the year because they have no other choice.
Sleep in the Park takes place in Dundee, Aberdeen, Edinburgh and Glasgow and will see people get a taste of homelessness while raising money to tackle one of the saddest blights on 21st Century Scotland.
The event is run by the charity Social Bite, which was founded in 2012 by Josh Littlejohn and Alice Thompson.
Fundraising has just smashed through the £1 million barrier and Josh said he was delighted with the built up to the event.
"We're just past 1,000 people signed up in Dundee and the same again in Aberdeen," he said. "And we've got 2,500 in Glasgow. We've also broken £1 million in fund raising already, which is excellent.
"The target for the event is £4 million but the majority of donations come in the last two weeks before the event so I'm very happy that we've made a great start."
The money will be used to secure 830 flats in five Scottish cities that will give rough sleepers their own home.
"In Dundee we'll have 100 flats. That's 100 people who will have their own home for the first time," Josh added. "Over Scotland we want to get 830 people off the streets and into a place they can call their own."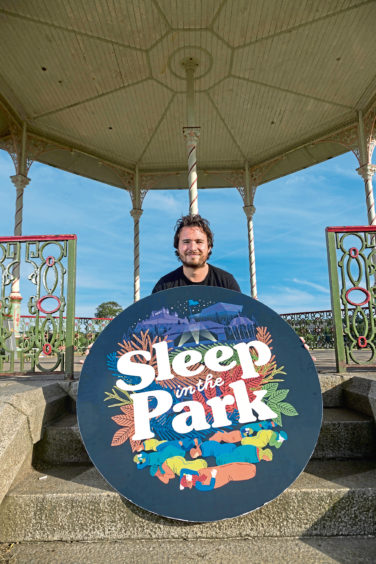 The properties have been leased from local authorities, housing associations, and a small number of private landlords.
"We're targeting those at the most extreme end of the spectrum, who have been homeless for a long time and are often dealing with very difficult challenges in their lives.
"Our premise is people are best equipped to deal with those challenges from a place they can call home. If you're sleeping rough or living in hostels it's almost impossible to deal with any challenges from such an insecure base."
As well as providing accommodation for the first 18 months, money raised by Sleep in the Park will give people personalised support to help improve their lives.
"Our strategy involves what's called a 'by name' list," Josh continued. "Local charities and councils know the names and backstories of those most badly affected by homelessness. They'll know 'John Smith' from Dundee has been homelessness for three years and has mental health issues.
"We want to track John Smith down, give him his own home and personalised support. Some people will need help dealing with mental health or addiction issues. Others may just need help with paying bills, grocery shopping or setting up a direct debit."
Ultimately, Social Bite wants to come as close as possible to eliminating homelessness in Scotland. "If you take Dundee as example, with the right focus, resources and political will, there's no reason why homelessness there shouldn't become a thing of the past."
Members of the public can join Sleep in the Park by committing to raise a minimum of £100. Businesses can sponsor the event by signing up a team of five with a minimum fundraising commitment for £3,000.
To find out more about taking part visit www.sleepinthepark.co.uk.