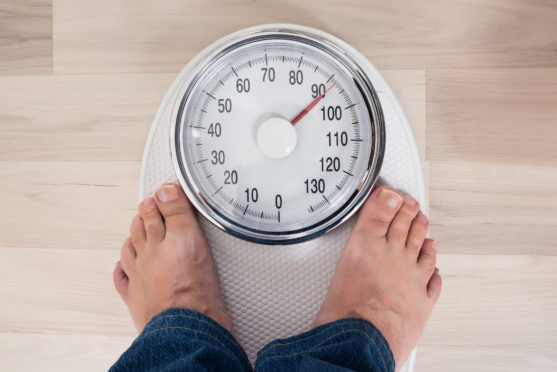 I've put on a bit of weight and it isn't even Christmas yet. The trouble with this time of year is that, if you've any good intentions, you tell yourself: "Yes, I'll definitely make a start on that… in the New Year."
I used to attend a vigorous exercise class, where I was the oldest participant by at least 20 years. But, for one lurgie or another, I haven't made it to that for three months and am not sure about going back. All together now: "Maybe in the New Year!"
As an alternative, I've started to think about getting another gym membership. I was one of those decent citizens who heeded the patriotic call to participate in austerity.
So, the gym membership went, along with every other indulgence. But, as the Prime Minister recently declared the All Clear on austerity, maybe I could sign up again.
They seem cheaper than before, and many don't tie you in to long-term contracts. I used to tell them: "I want to join the gym not marry it."
The only real advantage to joining the gym is that, once there, you tend to stay for an hour. You can do most of the exercises at home, and I do that about twice a week, but rarely for more than 20 minutes.
Climbing the suburban hill provides a good workout for legs and lungs, mind you. And I still go to yoga and tai chi, but these don't lose you many calories.
I'd never stoop to jogging. A man in my position cannot be seen flapping along with a face like fizz. Besides, I do not approve of the practice in principle. If jogging is felt necessary, then let it be carried out in the privacy of one's own home.
The other day, on the hill, I came off the path and into some mud and tangled undergrowth to make way for a jogger, and he just breenged past like a knight on horseback passing a peasant. Not the first time that's happened. Makes me mad.
These aren't hill people. They're not here to enjoy nature. Barely even notice it. They wouldn't be allowed in if I was the park warden, even if there were still such a thing.
Of course, exercise on its own won't lose you weight. You need to eat less. A few years ago, I surprised everyone by losing a lot of weight in three months.
Came down from 14 stones to 11 and didn't even mean to. I'd started having smoothies instead of bacon butties for lunch, mainly so I could get my greens without tasting them. I've tried it again a few times recently but it hasn't made much impact, mainly because I have bigger dinners and do less exercise.
I don't look at scales and can only tell I've put on weight when I have trouble getting into my trousers. When I lost all that weight, I came down from 36 to 32, but I'm currently straining at 34 again.
Och, it's a terrible business. Before I turned 30, I could eat three fish suppers a day and stay slim. Now I just have to inhale the chippie's aroma and my waistband bursts.
Nothing for it then: back to green smoothies, small dinners and nae drink … after the New Year.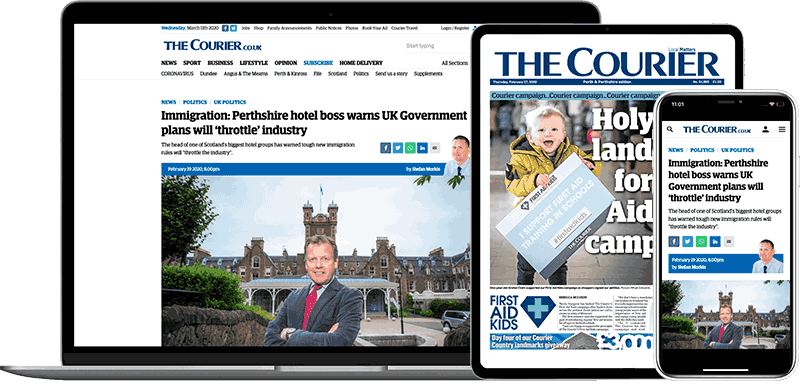 Help support quality local journalism … become a digital subscriber to The Courier
For as little as £5.99 a month you can access all of our content, including Premium articles.
Subscribe