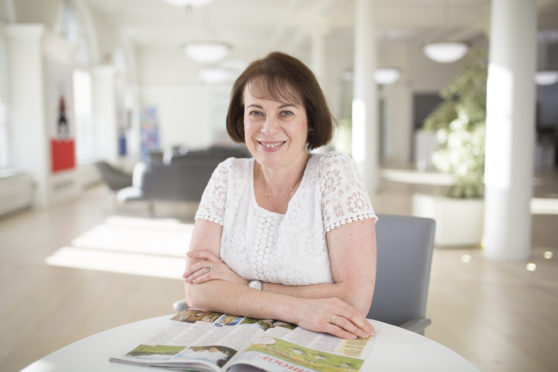 As the iconic People's Friend magazine reaches a milestone birthday, Caroline Lindsay finds out how it all began
The People's Friend, the world's longest-running women's weekly magazine, is celebrating its 150th anniversary. First gracing the newsagents' shelves on January 13, 1869, current editor Angela Gilchrist explains how it all began.
"The magazine started when the then editor of The People's Journal realised how many wonderful contributors of literary stories there were and decided to showcase their writing in a monthly magazine," she says.
"Published in Bank Street in Dundee, it was very much a magazine for the whole family, with something for everyone – fiction, history, nature and the natural world, science, recipes, games and puzzles and tips for housewives. I like to think of the father of the family reading it to them in the evening by the fireside, to share and enjoy."
With an ever-rising subscription base and with readers in Canada, New Zealand, Australia and South Africa, the People's Friend, or 'Friend', has continued to evolve over those 150 years.
The first big change took place in 1870 when it became a weekly publication although it wasn't until the outbreak of the First World War that it became a magazine for women.
"Once the men went off to fight the magazine became a champion and a friend for women, who had to take on the men's roles," says Angela.
The first illustrated cover appeared on May 11 1946 while the 1970s brought another big change in the form of colour rather than black and white.
"The Friend has changed with the times when it's had to – it's always been very good at reinventing itself," says Angela. "In the 1940s and 50s it was aimed at the younger housewives but more recently it is enjoyed by an older audience because younger women are too busy to read it.
"Today our average reader's age is 69. The Friend is something that people grow into and research shows that women aged 50 and over are more likely to buy a print magazine rather than read online." Admitting that the decline in print journalism has brought its own challenges, Angela reveals why The People's Friend has weathered the storm and come out winning.
"There's no other magazine doing what we're doing," she reflects.
"The Friend's USP is its fiction and its bond with its readers. We publish more fiction than any other women's magazine as well as regular craft, cookery, puzzles, travel and gardening content, while our Hand of Friendship Campaign has generated over £20,000 of aid for the Winnie Mabaso Foundation in South Africa.
"Readers get in touch to say what they love about it, or what they're not so keen on, and to share what it means to them. Our readers have a diverse range of interests and are engaged, active and loving life. We have gently modernised our content to reflect the changing times but retaining the traditional family values so important to our loyal readers," says Angela.
With a circulation of 173,000, more than 32,000 subscribers, and an active Facebook page, a copy of the PF is sold somewhere in the world every 3.44 seconds.
Angela, who has been editor for the past 10 years, is proud of the special connection with the readers.
"It means so much to them to read the magazine," she says. "I met one reader at an event who had suffered with mental health problems. She had been in hospital and hadn't been able to hold a conversation or concentrate on reading anything.
"Then a friend brought her a People's Friend. She told me: 'I can't tell you what it meant to me. It was the breakthrough in my recovery and I've been reading it ever since.'"
Angela also holds dear the publication's connection with Dundee.
"It's part of the city's history – in the Dundee of 1869, the jute industry was one of the few trades that didn't have a ban on employing married women. They were the breadwinners and this created a city where women had a little bit of money and feisty independence. It was known as the City of Women and I think that's appropriate for where The People's Friend began – for strong, independent women doing interesting things."
Celebrations for the 150th anniversary will take place through the year and will include events at the Mitchell Library in Glasgow, an exhibition at the Scottish Storytelling Centre in Edinburgh, and a Warner hotel weekend break in Cheshire in May when readers and People's Friend staff will take over the whole hotel ior a weekend of celebrations.
Special 150th anniversary and souvenir issues are both currently on sale from the DC Thomson shop, Albert Square, Dundee.
 https://dcthomsonshop.co.uk/pavnp
https://dcthomsonshop.co.uk/the-people-s-friend-150th-anniversary-special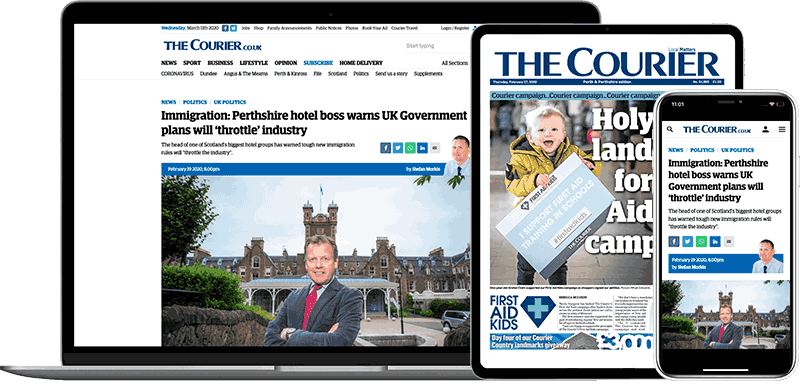 Help support quality local journalism … become a digital subscriber to The Courier
For as little as £5.99 a month you can access all of our content, including Premium articles.
Subscribe