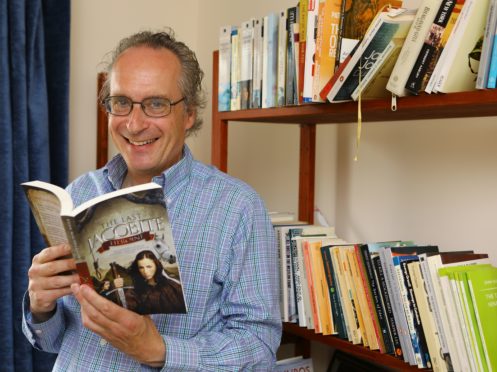 When English lecturer and author Euan Macpherson was looking for a little-known story about a heroic woman, he came across the intriguing true life story of 'Colonel' Anne Mackintosh and has now turned the tale into a book, The Last Jacobite Heroine.
"Anne Farquharson was born at Invercauld, near Braemar in 1723," says Euan, who has having previously written a book about the trial of William Bury –  a suspect in the Jack the Ripper Case. "Her family were Jacobites and her father had fought for King James VIII in 1715. In 1741, she married Angus Mackintosh who was Chief of Clan Mackintosh.
"But when Bonnie Prince Charlie landed in Scotland in 1745, Angus refused to lead Clan Mackintosh out for the prince. Instead, he went off to fight for the hated King George II," says Euan, who will be giving a talk about Anne Mackintosh at the Glasite Hall in Dundee on April 4.
"At first, things went well for the Prince. But, after the retreat from Derby, Anne realised she would have to choose between her king and her husband.
"They say only rats desert a sinking ship – it takes a brave man or woman to join the side that is losing the war. But this is what Anne did – she raised 500 men and joined the Prince," Euan says.
Anne even saved Bonnie Prince Charlie's life in an incident known as 'the rout of Moy.'
"She was entertaining the prince in Moy Hall with only half a dozen servants," Euan explains. "When two thousand regular soldiers carried out a surprise attack after dark, the prince fled.
"However, Anne and her servants not only managed to hold up the soldiers long enough to let him escape but, with a burst of gunfire and blast of the bagpipes, forced them to retreat.
"At the Battle of Culloden, the prince was situated to the rear where he was out of sight of the front line.
"The order to charge was never delivered. It was Anne's regiment that went off first and therefore it was Anne's regiment that effectively led the charge of the clans at Culloden.
"After Culloden, Anne was arrested but even the Duke of Cumberland (known as 'the Butcher') baulked at hanging a woman so, after about six weeks, Anne was released.
Euan hopes his book will appeal to everybody and not just historians.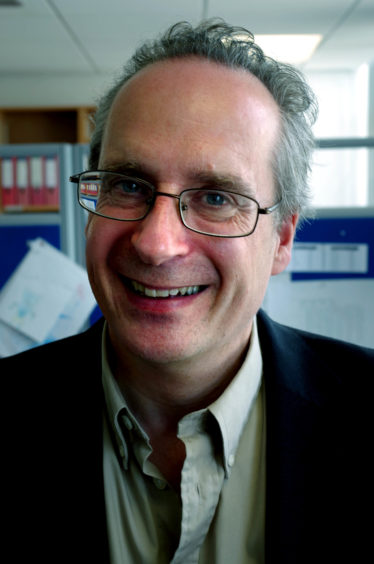 "It is, fundamentally, a human love story," he points out. "Anne and Angus fall in love and are then overtaken by events and separated. They both try to do the right thing and find themselves on opposite sides in the war.
"It is a very unusual story – when a husband and wife are separated by war, we expect it to be because he went off to fight and she stayed at home. Here, they both went off to fight – for different sides," he continues.
"Will love conquer all? Will they be reunited by the end of the story? Please don't ask me to give away the ending…"
Writing a book of this nature was not without its challenges as Euan explains: "I had been writing articles for newspapers and magazines so it was a big jump to write a novel of 100,000 words not only in terms of length but also in terms of style.
"I had to learn a new style of writing. I was used to writing factual articles, especially historical fact. Now I had to write an entertaining novel with convincing dialogue from characters who lived in the 18th Century. The first draft contained stilted dialogue in which the characters explained the plot to each other but did not interact emotionally in the way that people do," he says.
"In a historical article, you have to present the facts. In a novel, sometimes you have to withhold information. You have to think about what the characters knew at certain times.
"I found Angus Mackintosh – the principal male character – easy to write about.
"Writing about Anne's passion and her emotions was more difficult. Because she was a woman, I had less confidence in my ability to really get into the character. It took me a long time but, yes, I think I got there – although, ultimately, that's for the readers to judge!" smiles Euan, who is currently working on a a traditional Gothic horror, set in the 19th Century.
"The character I'm most pleased with is that of Angus Mackintosh. He is misunderstood by historians and written off as a weak man who did not have the courage to fight for Bonnie Prince Charlie.
"I see Angus as a man of his word – he was already a serving soldier with the British Army, he had taken an oath to serve King George. He had given his word and he kept his word. I think he also loved Anne and was secretly proud of her for doing what she did," he says.
"I wanted The Last Jacobite Heroine to be an enjoyable read. Because of that, I steered away from much of the suffering that took place. It's there – it's hinted at – but it's not in your face. But we should not forget that this story is about real people thrown into difficult situations."
The Last Jacobite Heroine: The Amazing Story of "Colonel" Anne Mackintosh 1723-84 by Euan Macpherson is published by Menzies and Wood, £9.99.
Euan will be giving a talk at the Glasite Hall, St Andrew's Church, Dundee on April 4 at 1pm as part of the Friends of Dundee City Archives Thursday talks. Admission is free.