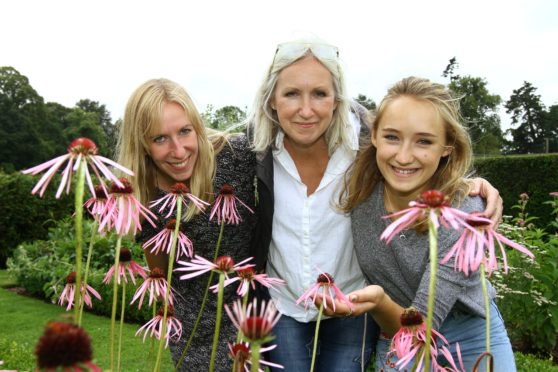 Terrill Dobson, national organiser for Scotland's Gardens Scheme, tells Caroline Lindsay what gardens can do for our health and well being
A garden can – and should be – a place of wonder to a child. That was certainly the case for Terrill Dobson, so it's no surprise that today she is the national organiser for Scotland's Garden Scheme, which sees hundreds of beautiful gardens all over the country raising money for a multitude of charities.
"I've been knee-deep in gardens since I was a child," says Terrill, who is also a qualified herbalist. "I have vivid memories of entire worlds created in my back garden in all the trees. There was a special one which was my clubhouse. In retrospect it wasn't very big but it had several rooms, and even an escape hatch."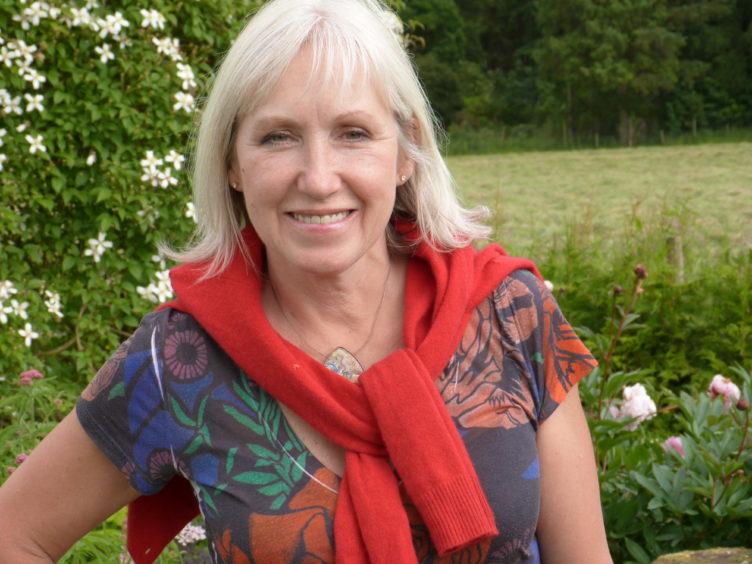 And perhaps some of her roots as a herbalist began then too – she remembers making potions and perfumes in her mother's rose garden.
"It was when I studied herbal medicine about 20 years ago that I got more heavily into gardening," she says. As a result, highlights of this ancient art can be seen in Terrill's own garden in Kirriemuir where she's created a demonstration garden with more than 150 plants labelled with their herbal actions.
"I'm trying something new this year," she explains. "I'm opening 'by arrangement' between June and August and while I'm especially hoping to see groups of visitors, I'll be more than happy to share my garden with everyone.
"For these groups I'll provide a brief talk about herbal medicine and the plants in my garden.
"I'll always have some activity for children, depending on what's in bloom – it's a fascinating garden for children to explore with lots of smells and folklore with the herbs," she continues.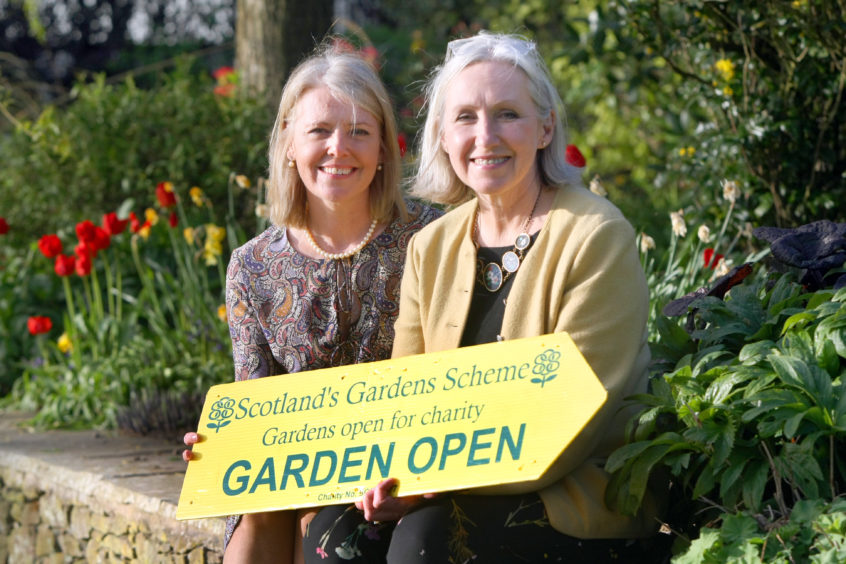 "I'm always surprised to come across people who know nothing about Scotland's Gardens Scheme, because it's such a fantastic thing.
"Going back to its start in 1931, the scheme has always been about people, regular people with a love of gardening, offering a public visit to their private garden, all for the goal to raise money for charity, and meeting like-minded people," she smiles.
"Our garden openers love to meet people and to talk about their garden. So in many ways, by visiting our gardens you can create your own gardeners' question time – tailored to your interest. And most of our openings also offer tea, which is another fantastic aspect – tea and cake in the beautiful surroundings of a garden, what could be more perfect! And we help hundreds of charities – many of these are small and local and need your support.
This year's theme is health and well being – the therapeutic effects of gardening, as well as being in a garden, are well documented, as Terrill confirms.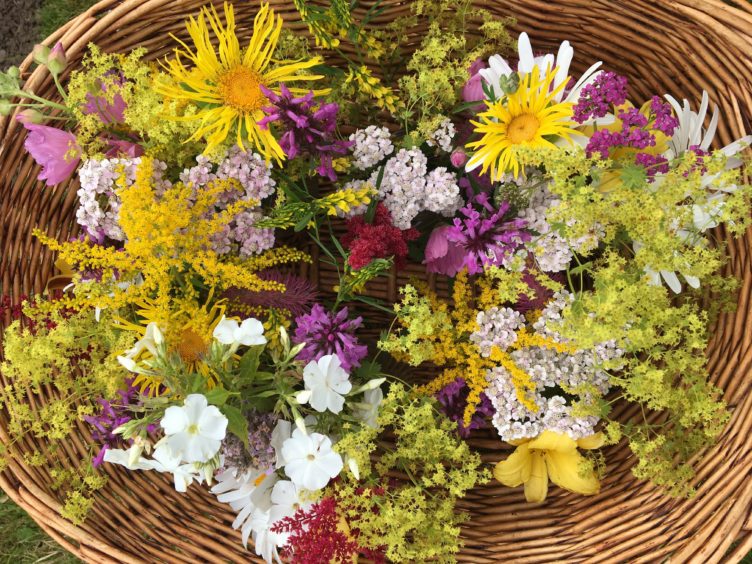 "We gardeners all share a secret – our gardens are our very special friends – a friend that helps us with our health and wellbeing," she says.
"When we're stressed, our garden calms us. Whether it's the grounding minerals absorbed through our hands as we work the soil, or the physical release of the fight and flight response through our physical labour, it works.
"A complicated problem suddenly untangles in our mind as we work our garden. And our gardens help us with our physical health, leading an exercise class that any Pilates instructor would covet.
"Our gardens provide a life-line of continuity, as we watch the bulbs, blossom and pale spring leaves emerge on our trees each year even after a harsh winter. Our garden gets us out of the house when the winter darkness is pushing at us.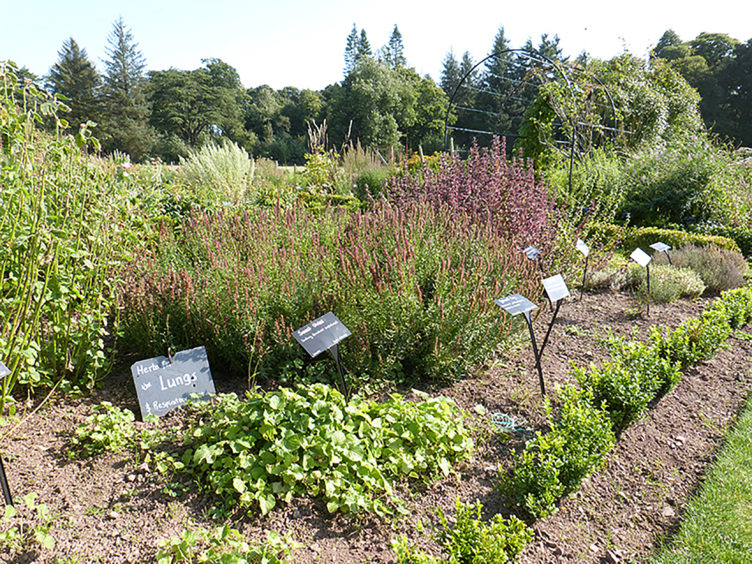 "And our gardens can nourish us, literally. In a relatively small space, one can grow our own fruit and vegetables, avoiding chemicals and artificial additives, providing us with maximum nutrients when we can pick to our plate."
And even if you're not a gardener, you can enjoy some of the benefits of gardens by visiting.
"What a wonderful way to spend an afternoon, out in the fresh air, and in the serenity of a garden, even in the community spirit of sharing a cup of tea with others," smiles Terrill.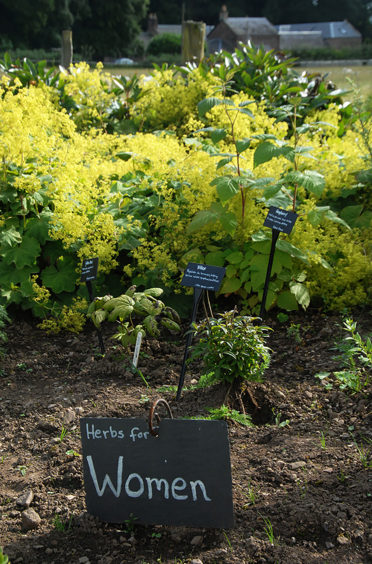 There are almost 100 opening across Angus, Perth and Fife this season, including 137 different gardens to visit, 50 of which are newly open in 2019. This includes a huge variety of gardens, from the large stately home and castles, to country homes and urban gardens.
There are also 10 villages opening, including Arbroath, Kilry, Brechin, Dalgety Bay, Pittenweem, Boarhills, Crail, Newburgh, Bridge of Earn and Abernethy.
"We also have more and more allotments and community gardens joining our scheme, this year in the villages of Brechin, Arbroath and Dalgety Bay, as well as the Allotment Association of Crieff," says Terrill.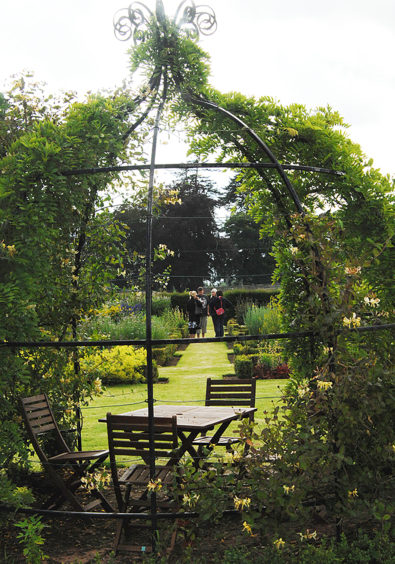 Recalling her own childhood bond with nature, Terrill says: "I just can't say enough about the importance of nurturing a love of the natural world in youngsters.
"When I think of how the world has changed since I was a child, I'm even more compelled to emphasise this.
"Children and families are so busy these days with back-to-back activities. Even shops, which used to be closed on Sundays, the 'family' day, are open and competing for our attention.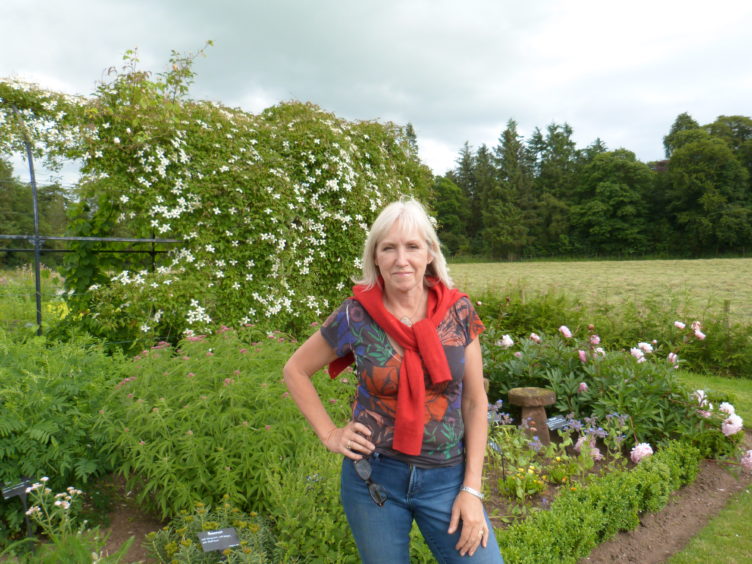 "It's so important to be able to turn off and spend some mindful time and there's nowhere more perfect than a garden," she continues.
"The beauty of a garden, the lovely smells and colours, and the space to run around. And there's more and more interest in creative food, and so growing food is becoming more popular. This is another area that children are especially interested in, and so many of our gardeners grow their own and are so happy to share this skill and knowledge."
Terrill adds that the scheme is always looking for new gardens to open with us, so if you're tempted please let us know.
"Our criteria is a 'loved garden', because that's what people want to visit," she says.
"So if you love your garden, would enjoy sharing it with others and meeting like-minded people, and perhaps have a charity special to you that you'd like to raise money for – then contact us, we'll help you with all the event planning side of opening your garden.
"Also, Scotland's Gardens Scheme is a run almost entirely by volunteers. We have a very small office of four people, and almost 175 volunteers across Scotland helping to support our openings (not to mention a network of almost 700 gardens). If you are interested in volunteering, please let us know.
"We have committees in Angus, Fife and Perth. We're especially looking for help with our social media as well as amateur photographers to photograph our gardens."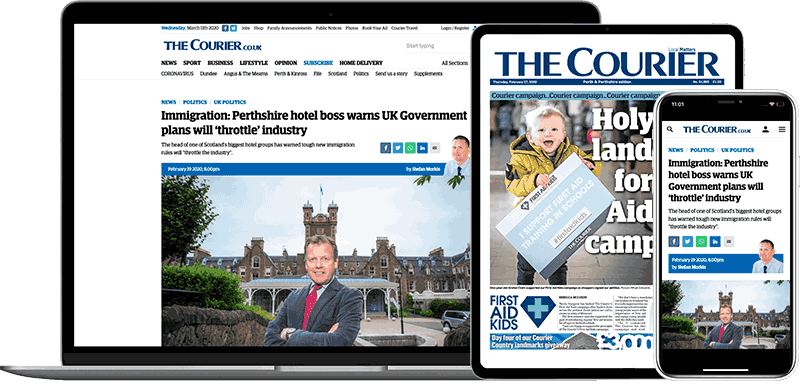 Help support quality local journalism … become a digital subscriber to The Courier
For as little as £5.99 a month you can access all of our content, including Premium articles.
Subscribe