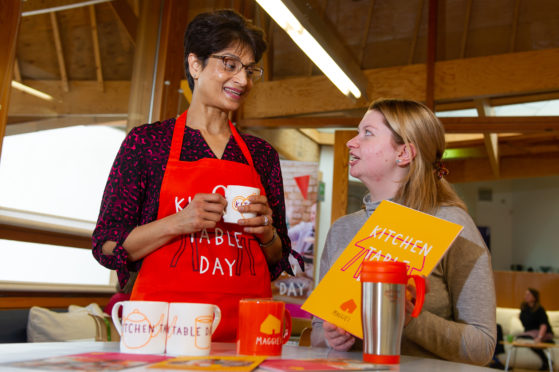 A cancer survivor tells Caroline Lindsay why she'll be having a cuppa on March 29 to raise vital funds for Maggie's Dundee
There's nothing quite like sharing a cuppa around the kitchen table with family and friends. But you can help make it even more special by holding a dedicated Kitchen Table Day on or around March 29 to raise funds for Maggie's Dundee.
Based in the grounds of Ninewells Hospital, the centre provides a unique programme of information, practical and emotional support to people with cancer and their loved ones.
Every Maggie's Centre follows the ideas about cancer care originally laid out by founder Maggie Keswick Jencks, who lived with advanced cancer for two years and was determined that she should not "lose the joy of living in the fear of dying".
Maggie believed that in order to live more positively with cancer, people needed information, stress-reducing strategies, psychological support and the opportunity to meet other people in similar circumstances in a relaxed and beautiful setting.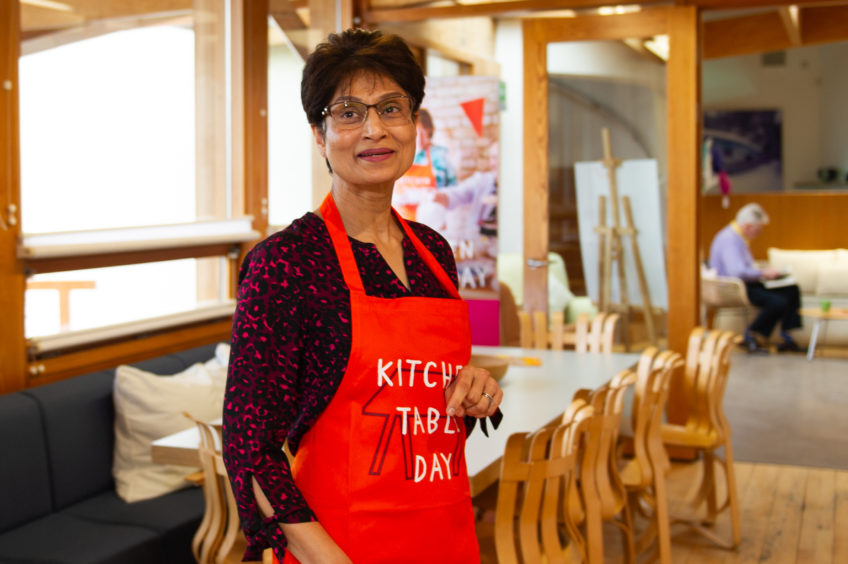 As a result, the centres are designed to feel like a home with a big kitchen table at their heart.
When Rubina Zafar from Dundee was diagnosed with colon cancer she hadn't really heard of Maggie's.
"I had a vague idea that it was something to do with rehabilitation but it wasn't until I was started chemo that a friend, who was on the same cancer journey as me, told me more about Maggie's and the support and complementary therapies available there.
"I went along and it was so cosy and welcoming, so considerate and supportive – I was so much at ease that it felt like my second home.
"I was diagnosed with colon cancer quite late and Maggie's Centre was a sanctuary for me – when you're unable to do normal things and you have such low energy it feels very depressing but Maggie's gave me hope."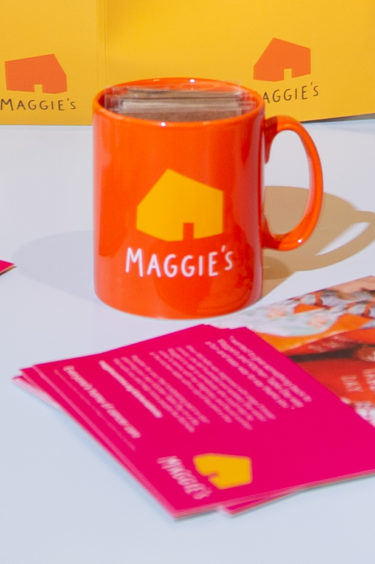 Rubina is now a staunch supporter for Maggie's Dundee, undertaking voluntary work and holding regular Kitchen Table events.
"I held the first one with some of my buddies from the yoga classes at the centre, and since then I've organised several more, including one at Dundee International Women's Centre with my Asian and African friends."
Maggie's Dundee relies entirely on voluntary donations and it costs £590,000 a year to keep a centre open. So whether you want to hold an afternoon tea, a supper or a book club, why not organise your own Kitchen Table Day event? The money you raise will help your Maggie's Centre continue to provide emotional, practical and social support to people with cancer and their family and friends.
"It's great fun and so rewarding to hold your own event," says Rubina. "My friends and I have so much respect for Maggie's Dundee and I owe them so much."
Register for your free pack at www.maggiescentres.org/kitchentableday