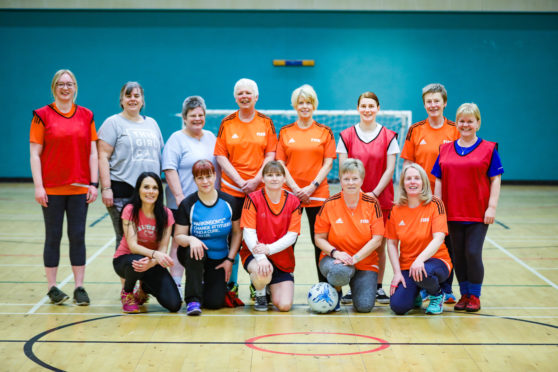 Walking football groups are popping up all over Courier Country. Gayle joins one – just for women – in Perth.
The temptation to run is strong. The ball is heading towards me, I desperately want to kick it, but I absolutely MUST walk to get there.
If I do run, I'll be in breach of the "no running" rule…because I'm taking part in a walking football match.
This one is at Perth's North Inch Community Campus and it's where women members of Scone Walking Football train through winter.
The club also has mixed sessions, where both men and women can take part together, but many ladies say they prefer single-sex games, as they find some male players can be "overly aggressive and competitive!"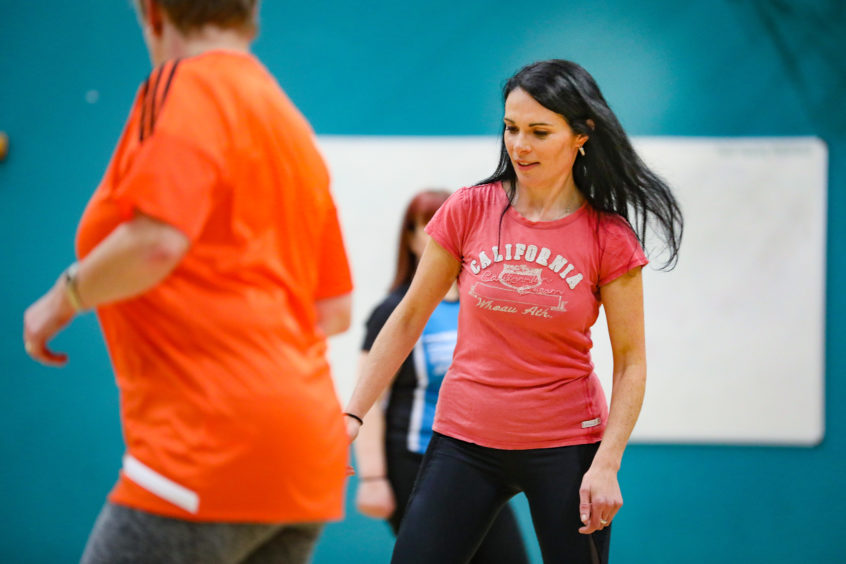 Walking football may be a slower, gentler version of the beautiful game but the increasing popularity of the sport means clubs are springing up all over the UK.
And while it was created as an alternative to the fast and furious action seen on pitches, players still work up a decent sweat.
Running is forbidden, as is tackling from behind, and the ball mustn't rise above head height. If you flout the rules, the referee will blow his or her whistle for a free kick to the other side.
Some women who show up for training have played before and love football, while others simply want to get fit and meet new people.
"It's a great game, especially for those who perhaps cannot play a more active sport," coach Gill Watson tells me.
"It's very inclusive, so people with differing skills and abilities can play together. We've got some girls who are technically really good and that helps new players. But basically, if you can walk, you're in!"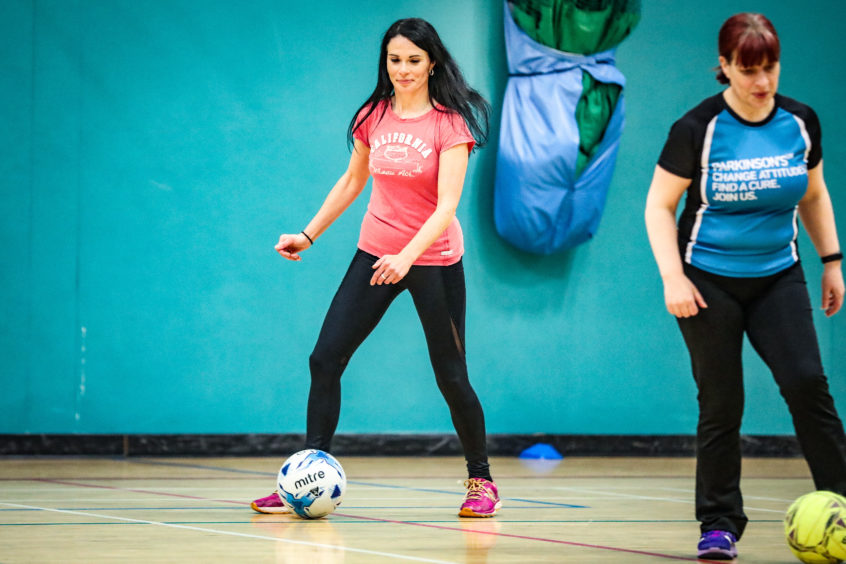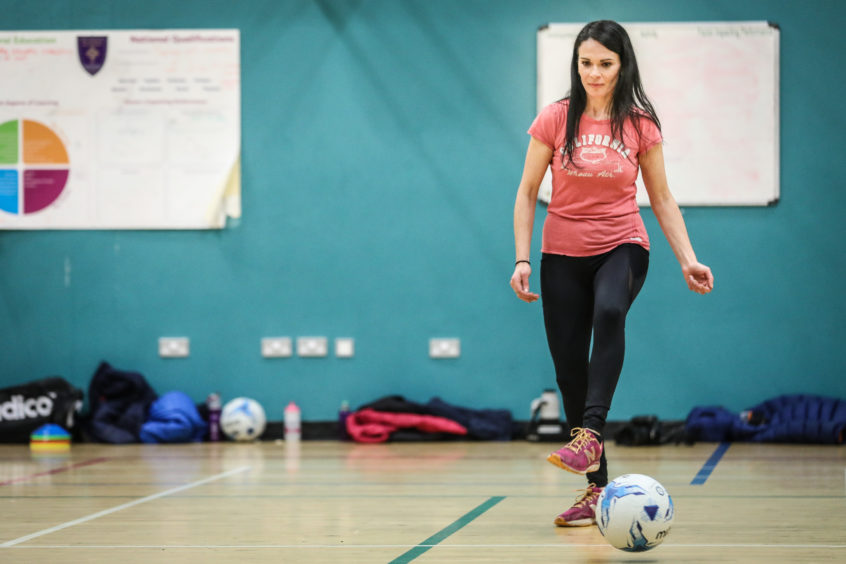 Without further ado, Gill instructs us to pair up and start passing balls.
Having no idea whatsoever about football, I am fairly useless (and only seem able to use my right foot), but nobody seems to care.
Next, we dribble balls in and out of a line of cones before attempting to score goals. Then we move on to tackling.
I'm scared I'll kick my partner in the shins (or be kicked), so I don't do too brilliantly!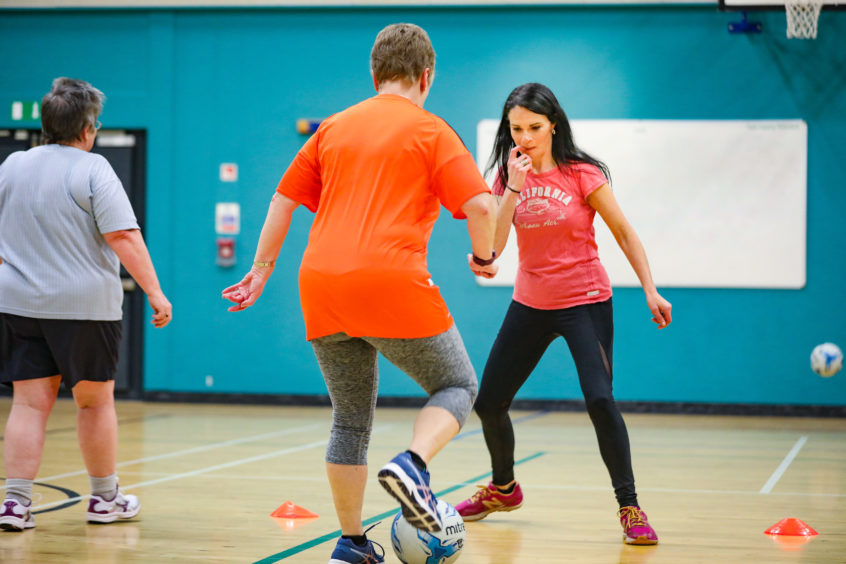 The second half is the actual match. I stand back and watch initially and am impressed by the skills exhibited by many players.
Then it's my turn. I dance round the pitch, missing and occasionally kicking balls, but alas, I fail to score a goal. It's great, sweaty, fun, though.
As the session comes to an end, I catch up with some of the players.
Jane Scott has been coming along since October. "I was the only girl at school who played football with the boys," she says.
"It wasn't really encouraged because everyone thought 'girls don't play football'. It's good for keeping fit, boosts mental health and helps combat depression, plus everyone is so friendly."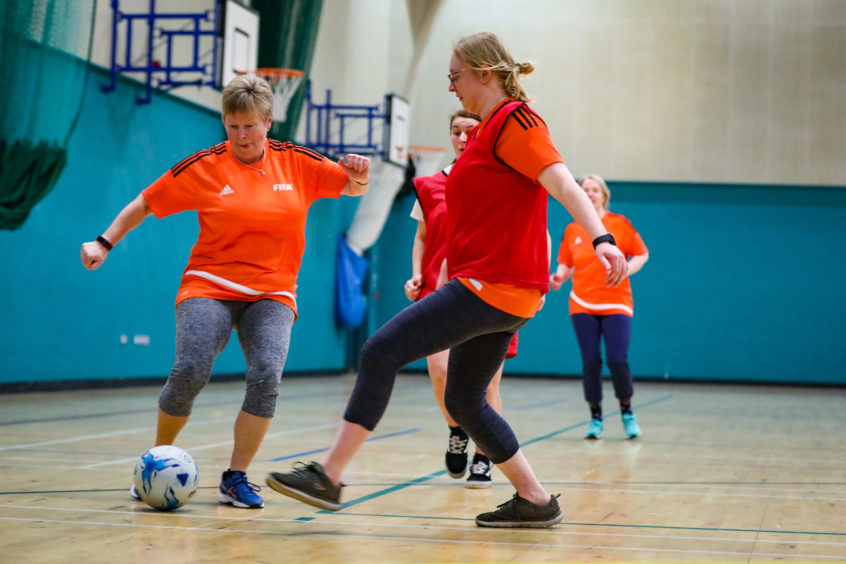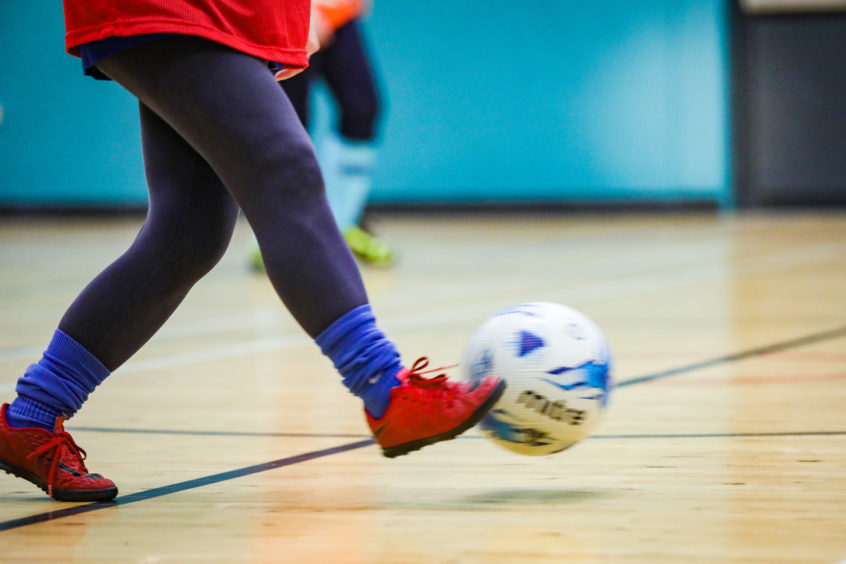 Vicky Stodart, 25, also plays with Forfar Farmington, East Region Development squad and Dundee United FC's women's walking football club.
Meanwhile, Mandy Forbes started playing with St Johnstone FC's walking football club three years ago.
"My generation didn't play football but I've always loved it," she says. "I thought walking football would be a doddle! I didn't appreciate how physical it is."
Chantelle Carcary, 25, represented Perth Grammar at the under-15s Scottish Schools Final in 2009 and won. However, she tore her anterior cruciate ligament and requires surgery, so she can't go hell for leather on the pitch.
"Walking football means I can still play the game I love but at a less intense pace," she says.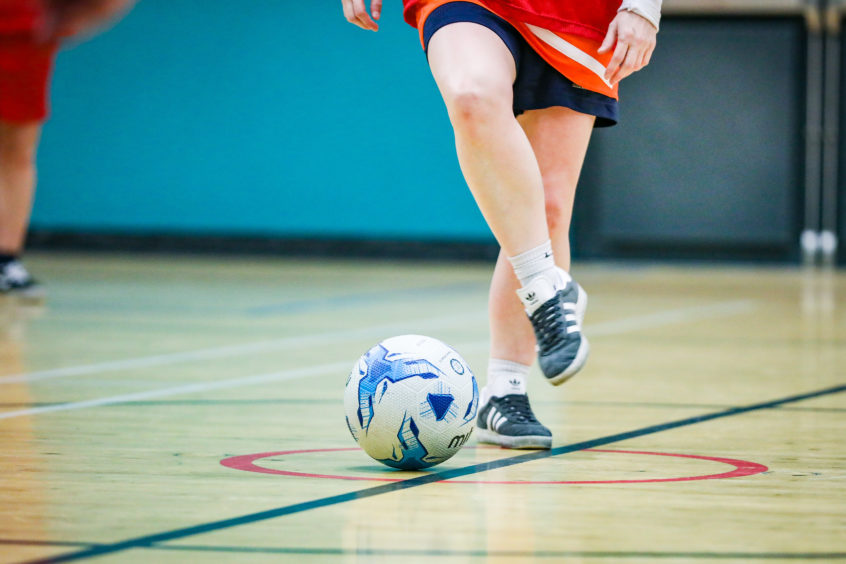 Ultimately, the game is designed to help people get fit or maintain active lifestyles, as well as supporting those getting back into football if they've given it up due to age, illness or injury.
"Well documented issues like obesity, social isolation and exclusion could also be reduced by joining in," adds Gill.
"We have a core of women mad keen to play the great game. We were discouraged for so long because it was a sport dominated by men. That's all changed now."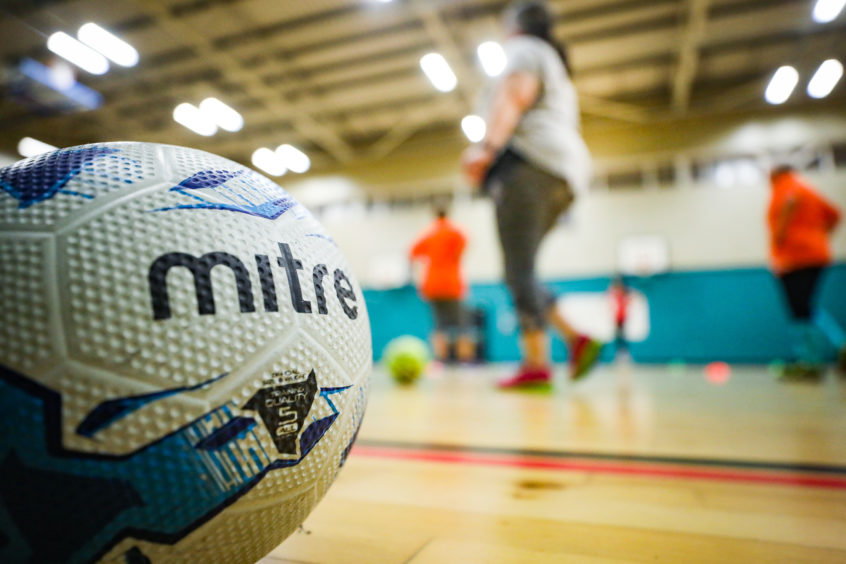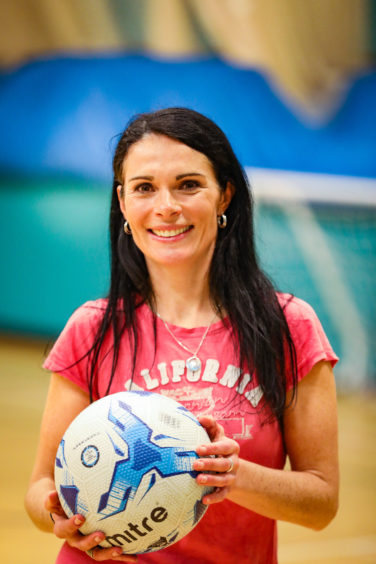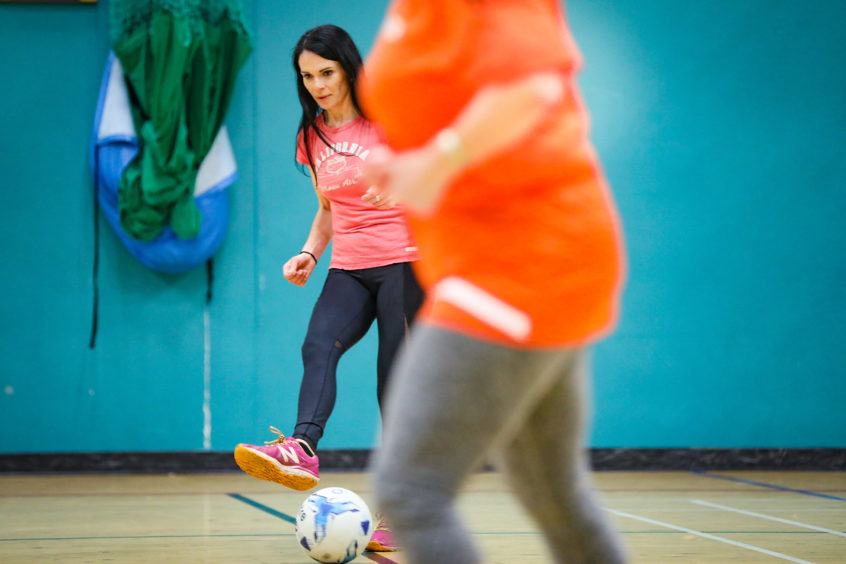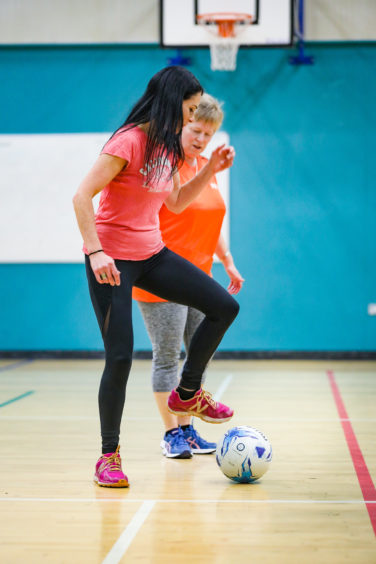 info
Scone Walking Football (women) meet Wednesdays 7-8pm at Perth's North Inch Community Campus. Training moves outdoors to Scone Ball Court from April 17. The mixed team plays on Wednesdays from 1-2pm , and Saturdays 11am to 12 noon. Players must be over 50 to compete in big tournaments, but the Scone club encourages all ages to train, with the youngest player (in women's team) aged 25 and the oldest, in her late 60s. www.walkingfootballscotland.org