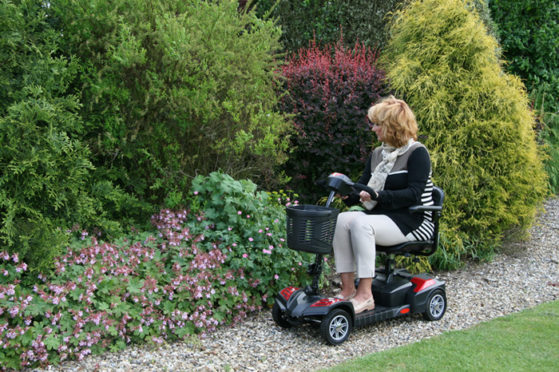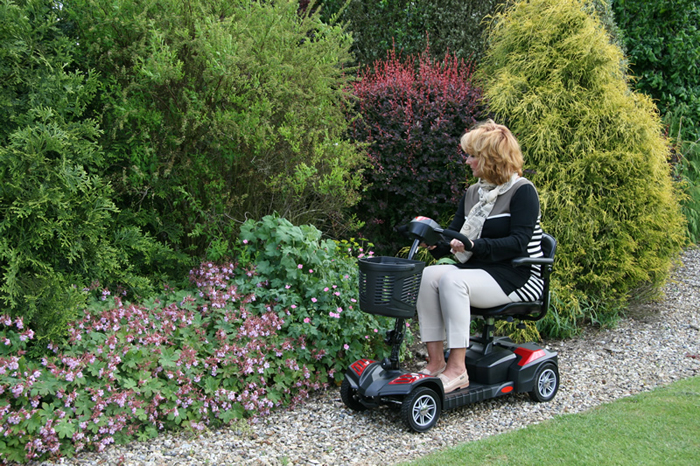 Although it seems a little late getting started this year, Spring is definitely in the air and as the skies start to turn a little bluer and the sun shines a little longer, we can start planning our spring and summer weekends.
Scotland's stunning landscapes and ancient towns and cities can be a challenge for all those with mobility issues, so today we'll share some of the most accessible tourist attractions in Scotland this year.
The easiest way to experience Scotland is with a combination of a car and mobility scooter, although public transport in Scotland is becoming more accessible every year.
Modern travel mobility scooters can be collapsed down and stored in a car boot or luggage compartment, so you can take them everywhere you go.
The CareCo folding mobility scooter range  includes some of the latest lightweight models such as the eDrive Electric Folding Scooter and the Li Tech Velo, both of which have powerful lightweight lithium-ion batteries and rapid push button folding, so you can be parked up and off exploring in minutes.
Dundee and Angus
Dundee is officially Scotland's sunniest city making it the perfect choice for some spring tourism, and the Angus coastline features some picturesque villages.
If you enjoy the arts then head to Dundee's City Square and the adjoining Caird Hall where you can enjoy concerts, art fairs and comedy.
For some gothic architecture and Dundee's main art collection head to The McManus on Albert Square.
Dundee also has many unique and fun statues around the city for you to discover – perfect for the obligatory selfie.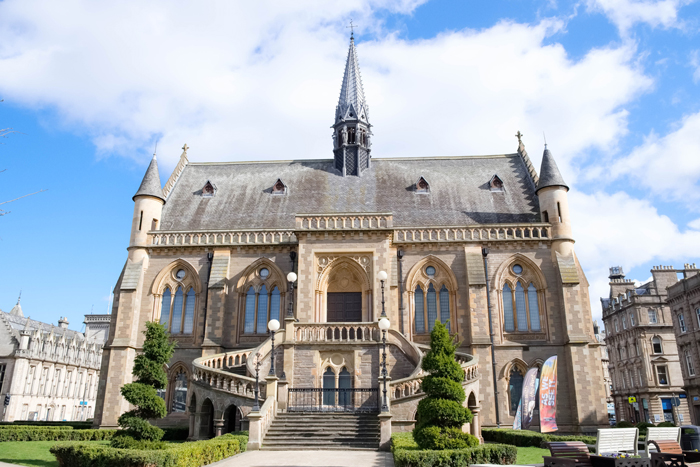 If you prefer to explore the great outdoors, but in the safety of a well managed country park with cafes, then head to Camperdown Country Park. The neo-classical Camperdown House sits in a 400 acre park with 190 different tree species.
A trip to Dundee would not be complete without a slice of traditional Dundee cake – you'll find bakeries all over the city, but Fisher & Donaldson's on Whitehall Street is popular with the locals and just a short hop from City Square.
The Angus coastline is a haven for tourists. Arbroath Abbey is one of the cultural highlights, the ruins of a 10th Century Tironensian monastery and where the Declaration of Arbroath of 1320 took place, which asserted Scotland's independence from England.
Much of the grounds have gravel pathways that are accessible, and the herb garden provides a wonderful display of aromatic herbs to excite the senses. There is step-free access to the visitor centre and a platform lift to the first floor.
Glasgow – The Most Accessible City in Scotland
Glasgow is both Scotland's largest city and most accessible. The easiest way to discover the city is by taking advantage of a City Sightseeing fully accessible bus tour.
The Riverside Museum is a gem for transport buffs and is fully accessible. For art fans, the Kelvingrove Art Gallery and Museum is a must see, with one of Europe's best art collections.
Glasgow also has many wheelchair friendly places to eat: Gandolfi Fish is a popular choice and has blue badge parking nearby, and Starbucks on Buchanan Street is one of the best places to stop for a coffee and snack.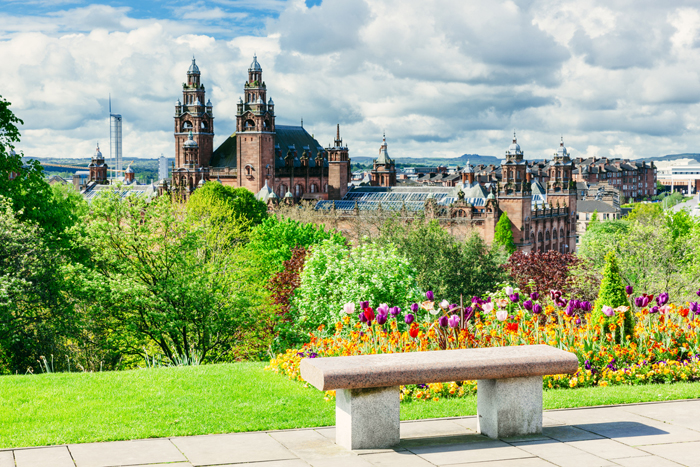 Just outside Glasgow on the M8 is Hogganfield Loch and Park, which is set in 119 acres of well managed parkland with a wheelchair friendly tarmacked path following a route around the Loch, providing an excellent way to enjoy the views and wildlife.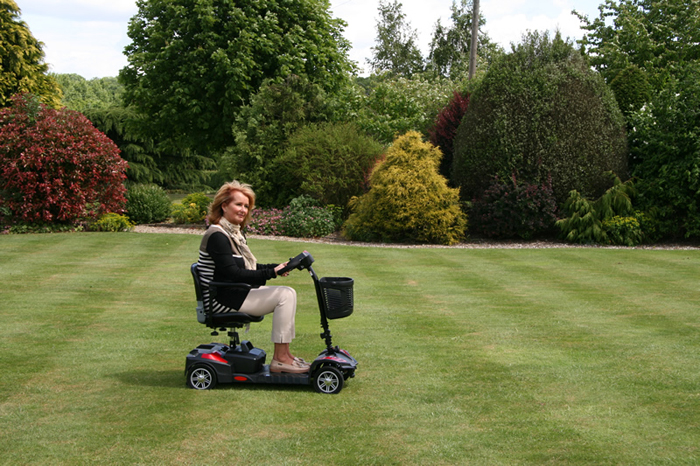 Scottish National Parks
Scotland has two National Parks, the Cairngorms National Park and the Loch Lomond & The Trossachs National Park. Cairngorms is the largest in the UK and has many accessible parts – if you fancy an adventure get in contact with Adventure Unlimited who provide outdoor activities for less abled people in the park.
Euan's Guide shares some Accessible adventures in the Cairngorms National Park.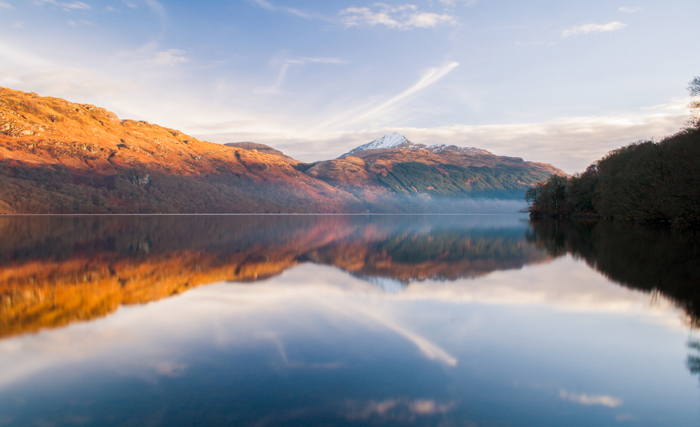 In Loch Lomond & The Trossachs National Park you can explore Balloch Village and the Balloch Castle Country Park on either their own all-terrain mobility scooters or your own.
They have created a 3 scooter routes that range from 2km to 6km, which take between 30 minutes and an hour to follow. Along the routes are some excellent view points across the park and out to Loch Lomond.
There are some steep gradients, so if you take your own scooter or electric wheelchair check it is suitable for steep hills. A good starting point is Firkin Point, where you'll find free parking and accessible toilets.
A Loch cruise is a great way to soak in the atmosphere, and the steamship Sir Walter Scott on Loch Katrine has wheelchair access. It departs from Trossachs Pier to Stronachlachar daily.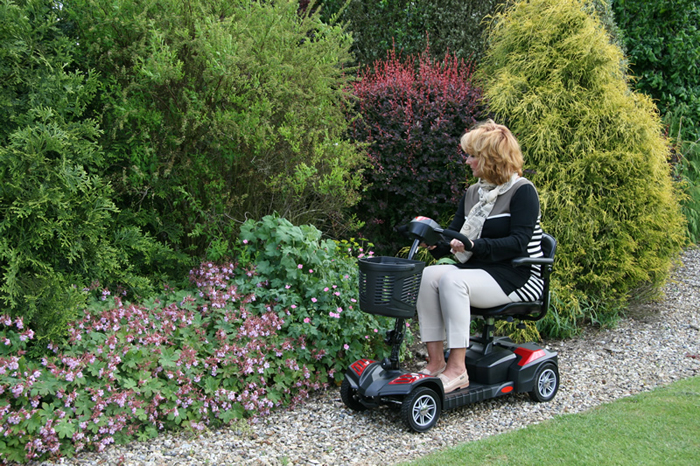 CareCohttps://www.careco.co.uk/ is a family run business that provides mobility aids to individuals and care homes all over the UK. It will be opening its first Scottish mobility shop in Glasgow later in 2019.