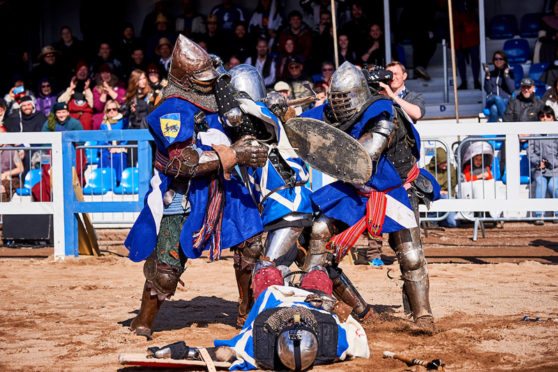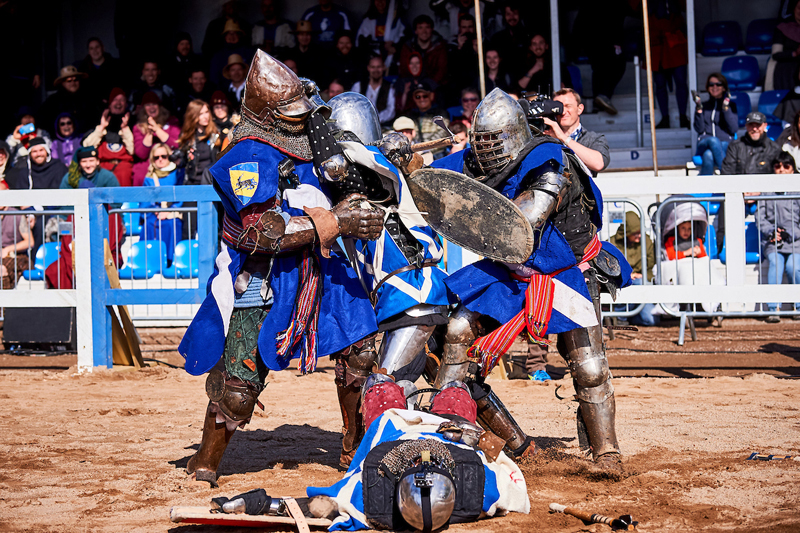 Centuries ago, Scone Palace was a hive of medieval activity, and this May bank holiday it will return to those historical roots with the Braveheart Scottish Axe Throwing Open taking place on the palace lawns on Sunday 5th May. Sports such as axe throwing and medieval combat have become increasingly popular over recent years due to the huge success of television series Game of Thrones and Vikings.
Braveheart Axe Throwing, Scotland's axe throwing team, will host the 15th annual event with competitors from across Europe and beyond. Individual single and double handed competitions take place throughout the day, with the team events providing the finale.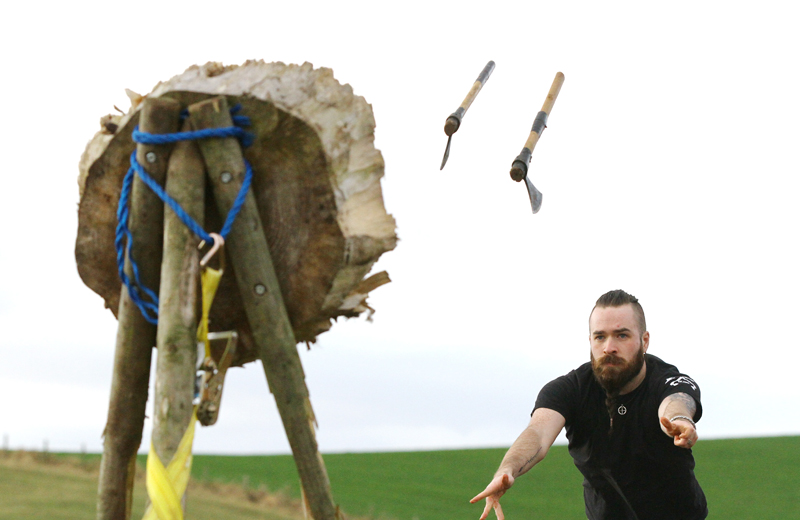 Why not give it a try? Visitors will have the opportunity to give this exciting sport a go for themselves during the two 'have a go' sessions. If you have great hand to eye co-ordination, this might just be the sport for you!
Members of the Scottish Knight League, many of whom competed in last year's IMCF World Championships, are returning to Scone Palace for the event and will be demonstrating their medieval combat skills with a full programme throughout the day.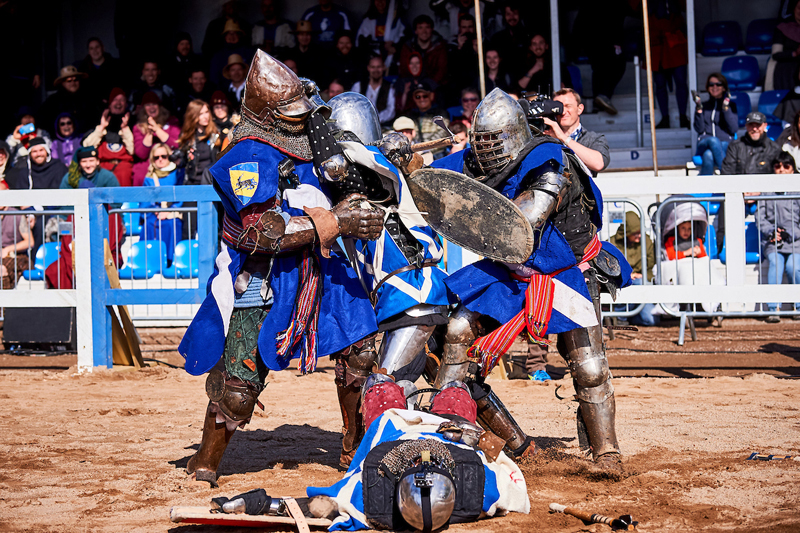 There will be live music provided by Scotland premier tribal band, Clann an Drumma who create their own unique and stirring sound, playing a combination of drums and pipes which will add to the medieval atmosphere.
Bringing history to life is what the Strathleven Artizans do best. Robert the Bruce, King of Scots and his men will be telling epic tales of his adventures, battles and what life was like back in the 14th century. They will be re-enacting the bishop crowning Robert the Bruce on the Stone of Scone.
The Regal Storytellers will also offer historical storytelling from medieval Scotland, and our very own Blackadder will be on hand to provide some light-hearted entertainment and photo opportunities. Additional kids entertainment from Nerf Battle Zone!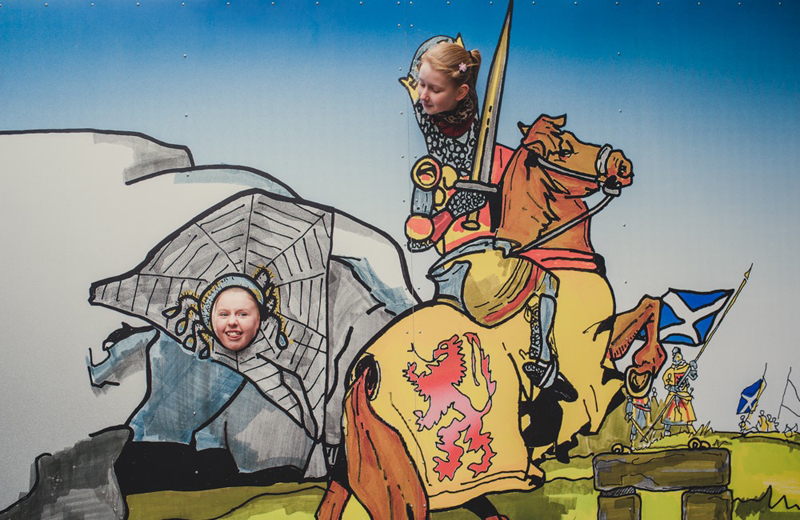 If all that's left you a little peckish, don't worry, there will be a selection of delicious artisan food and drink available from the outdoor catering area alternatively you can also indulge in a scone at Scone in the Old Servants' Hall coffee shop.
To find out more and to book tickets, visit our website here: scone-palace.co.uk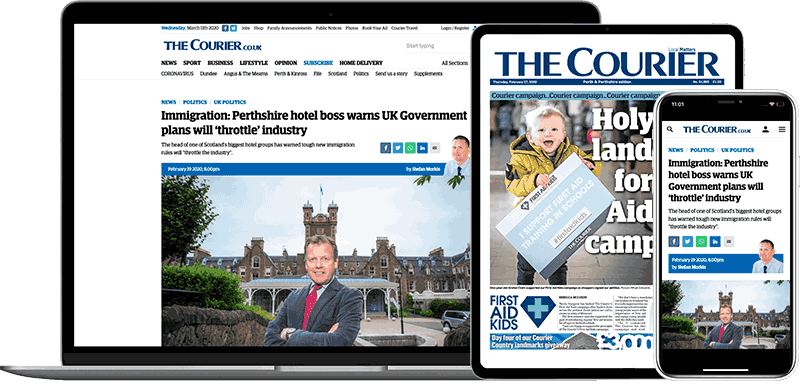 Help support quality local journalism … become a digital subscriber to The Courier
For as little as £5.99 a month you can access all of our content, including Premium articles.
Subscribe