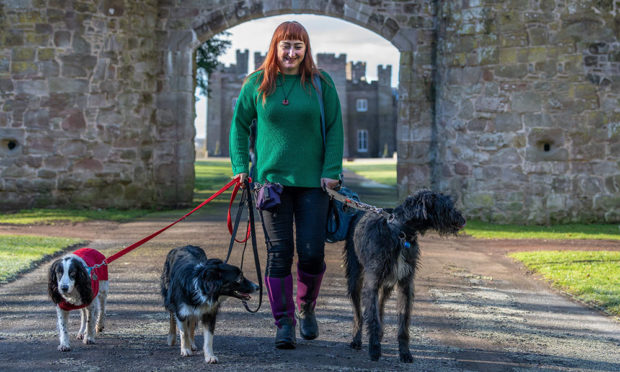 For dog-lovers across Tayside there is one event that everyone is waiting for – Paws at the Palace! The pet-friendly day out on Sunday 30 June will see competitions galore for all our furry friends….
Paws at the Palace, organised in partnership with Dog Friendly Perthshire, will feature doggy fun and games, a parade of different breeds, agility classes and some paw-some demonstrations.
If you wish to enrol your dog in an agility challenge, then you don't have to book in advance, just turn up on the day and make a donation.
The all-day event will also include food stalls (for humans and dogs), cool-down areas, and a host of stall holders selling doggy gear and gifts.
There is a special VIP guest expected to attend Paws at the Palace, and that is the YouTube sensation, Kratu (pictured below) and her owner Tess Eagleswan. For those of you who don't know Kratu, she is a Romanian rescue dog who became a household name overnight when she developed her own freestyle performance Crufts! Next weekend she will be meeting her fans at Scone.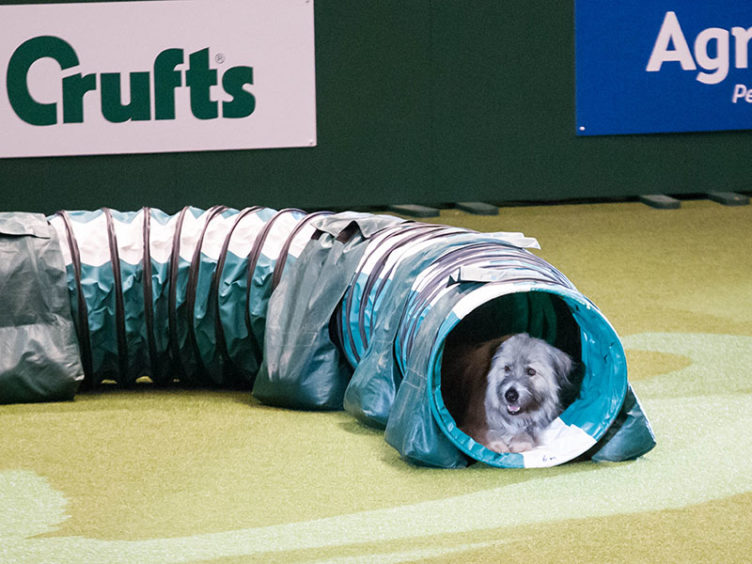 Heather McArthur, Paws at the Palace events manager, said: "It's clear from the number of four-legged visitors we get here at Scone Palace and from the success of Dog Friendly Perthshire, that we're a region of dog lovers. That's why we wanted to dedicate a whole day just to dogs and their owners.
This is a chance for pets and their owners to mingle and take part in some fun activities in our beautiful grounds and learn a thing or two as well."
Katie McCandless Thomas, who launched Dog Friendly Perthshire (co-organisers of Paw at the Palace) last year, will be attending with her Lhasa Apso, Baxter, who fronts her campaign and is event mascot.
She said: "I launched Dog-Friendly Perthshire due to the popular demand, and it now has more than 7,000 followers on social media.
"I'm confident that Perthshire will become the dog-friendly capital of Scotland, and Paws at the Palace is another step towards that happening. We've already had interest from so many dog owners. It's safe to say that Paws at The Palace will be an unmissable event for dog lovers."
Below is a list of doggie fun competitions organised by Giraffe:
11am – Best Junior Handler
11.30am – Cutest Puppy Dog
12pm– Best Trick or Talent
12.30pm – Waggiest Tail
1.30pm – Golden Oldie
2pm – Most Handsome Dog
2.30pm – Prettiest Little Lady
3pm – Dog Most Like Their Owner
3.30pm – Best Fancy Dress Dog
4pm – Most Beautiful Eyes
4.30pm – Best in Show (winners from all of the above categories)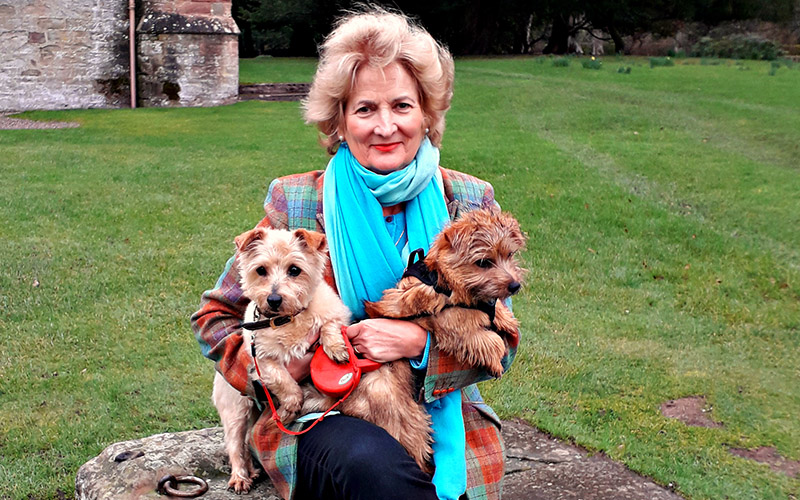 As well as the competitions, there will be:
The Breed Parade at 2.30pm
Dog Agility Demonstrations with PADS and Kairyn's Canine Capers from 10am to 4pm
Dog Surry Demonstrations and Have-A-Go sessions with Perth Gundog rescue from 10am to 4pm
Flyball Demonstrations and Have-A-Go sessions with Perth Streamlinerz from 10am to 4pm
*For more information about Paws at the Palace, visit Scone Palace website by clicking here.