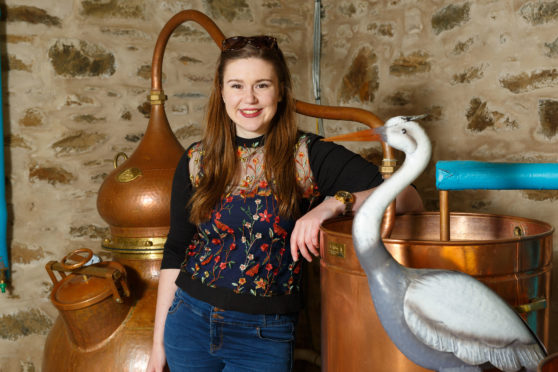 The University of Glasgow has had a bespoke gin created for it by young entrepreneur Helen Stewart, entirely foraged on her hill farm outside Pitlochry.
"I started working in a distillery when I was 18 and just fell in love with the heritage and process," smiles Helen, the founder of Badvo Distillery in the pretty Perthshire town.
"It was such a dynamic industry and very quickly I went from not drinking at all to wanting to set up a distillery.
"I was in a unique position to do so as we had derelict buildings on the farm that I could convert. It was the ideal place really, with fresh spring water and so many excellent botanicals."
The university knew Helen was building a distillery whilst doing her degree there so when she graduated and launched Badvo they invited her back to design a gin for them.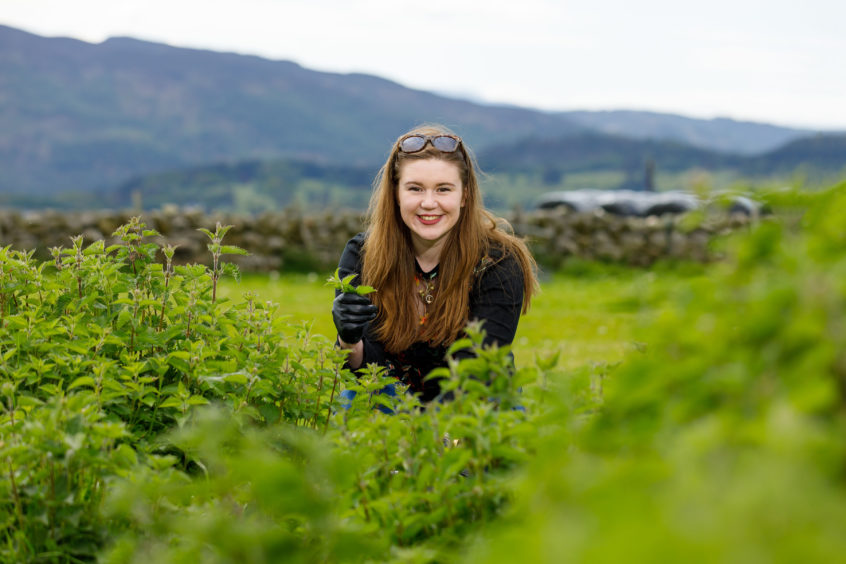 "I was thrilled – I had the time of my life at uni and the team at Glasgow could not have been more supportive of me so I was more than happy to make a gin to celebrate the history of the university and my time there," she explains.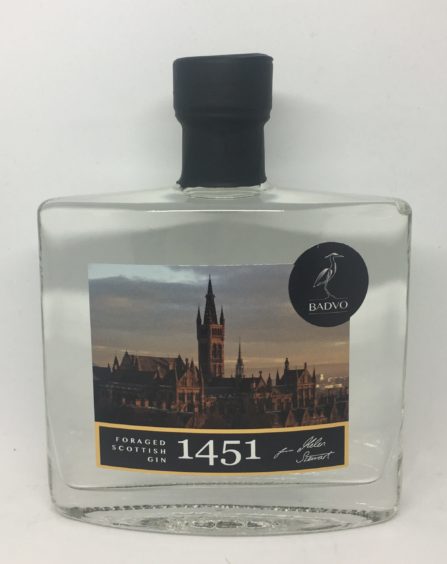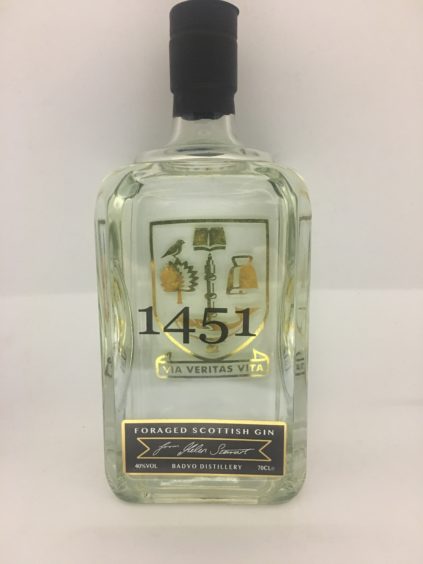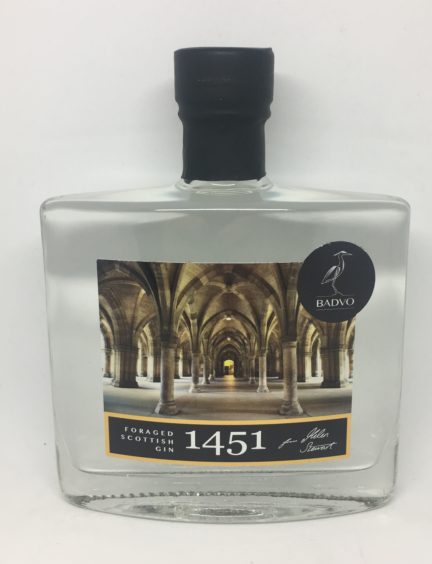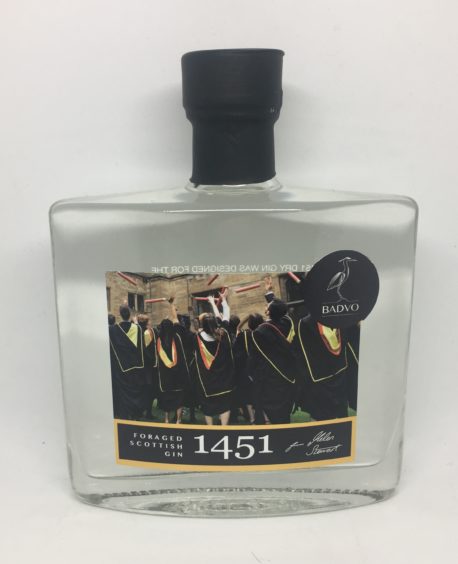 The gin – called 1451 after the year the university was founded – is distilled in traditional whisky stills on the farm.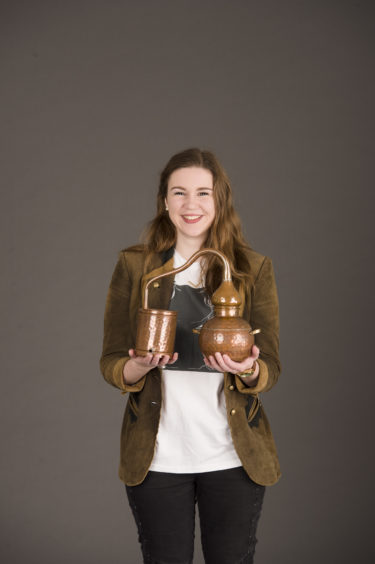 "All of the botanicals are sourced on the farm – during summer we can go out the distillery door, pick the ingredients, and put them straight into the still," smiles Helen.
"I love the way the gin turned out. It's primarily apple, Scottish Juniper, with a wild mint finish.
"It's sweeter and even perhaps more complex than my original gin. I'm so pleased that my two gins are so different.
"I did a tasting with both and it was exactly a 50/50 split on which was the favourite, which is exactly what you want."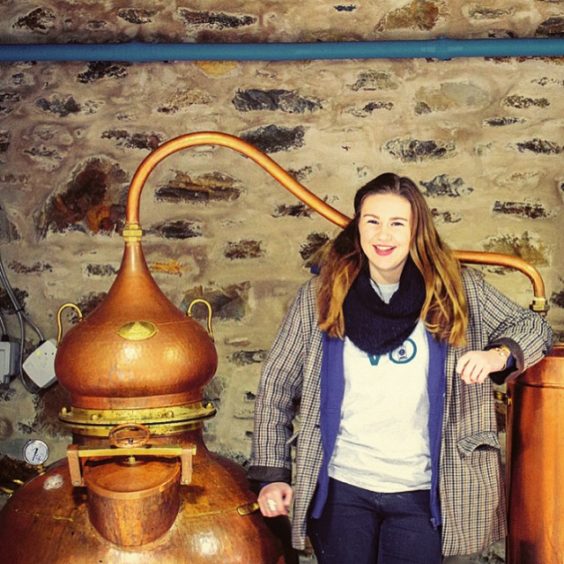 The process wasn't without its challenges, however.
"The distillery is entirely grant-funded so I spent a lot of my time going back and forth with that," she reveals.
"I found it extremely difficult to be taken seriously as a younger woman in the industry with some people attempting to charge me more or just refuse to work with me.
"Lastly, there was a real learning curve in terms of time management, considering I had to juggle the farm and the distillery and my joint degree.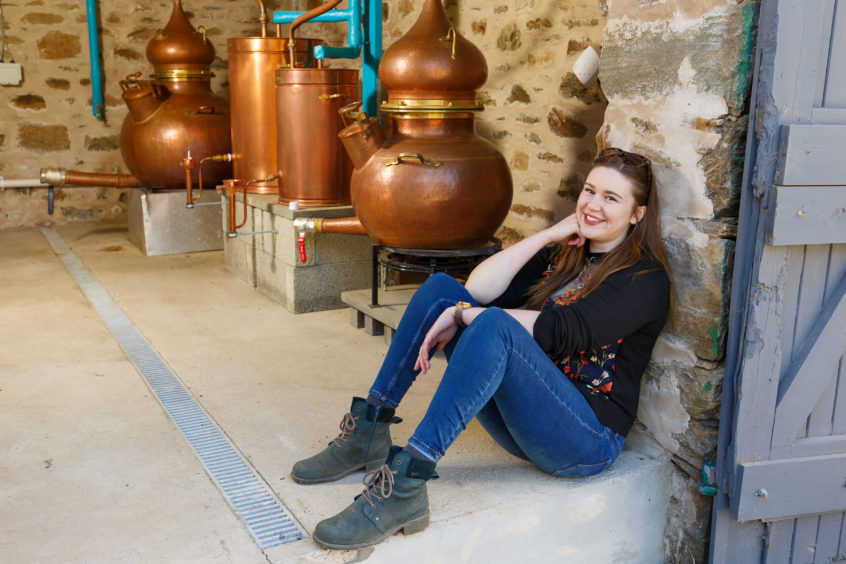 "For three months I worked in my office full-time everyday just to get through it all. I had my distillery licences and dissertation due the same week," she recalls.
"But it did make me realise just how much I wanted it.
"But it did make me realise just how much I wanted it. My time at university was extremely influential on who I am today so it's amazing I can stay connected to such a positive influence. Whilst selling gin during graduations my lecturers would congratulate me and ask me to speak to their classes. There is a level of validation that people I truly respect love my gin as much as I do."
1451 costs £40 for 70cl, and £17 for 20cl. badvo.com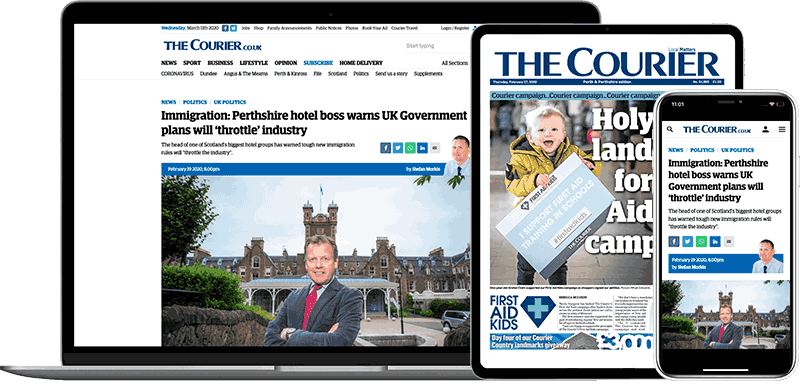 Help support quality local journalism … become a digital subscriber to The Courier
For as little as £5.99 a month you can access all of our content, including Premium articles.
Subscribe