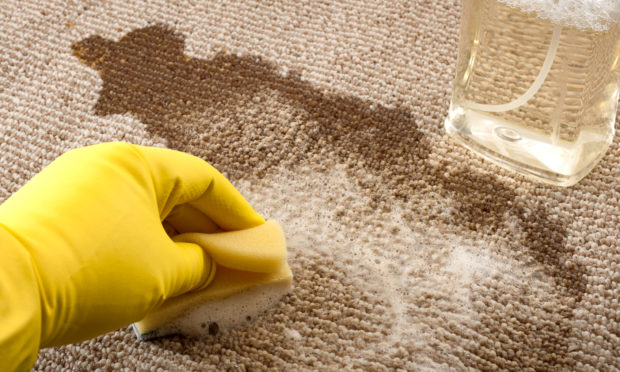 AS I write, the carpet around me has pieces of kitchen towel strategically placed over stains that could earn me a chiding.
My rented flat is due for inspection and, needless to say, the stains have started to appear, though some, doubtless, have always been there, and matters are further complicated by the fact that, in my heart, I'm sure that some of the stains were made by the previous tenant.
But what can you do? Well, one must try to erase blots on both carpet and reputation. Some stains are disappearing but some aren't, leaving me the only option of placing a mantelpiece ornament or perchance a wellington boot over them, in distinctly odd positions on the floor.
Regular readers know from previous exclusive revelations that the front of my shirt is rarely unstained. I don't even have to be eating to incur these. They just appear. It's something of a curse. Recently, I thought to myself: 'I might as well just go the whole hog and move to Staines, Middlesex.'
I should also mention that there are also stains on the light-coloured walls here, made in at least a couple of cases by flying varnish as I buffed up wooden furniture nearby. Yep, I can even cause stains by cleaning.
There are some other matters to consider prior to inspection. In particular, I need to replace the many wine glasses that I've broken. I just have to glance at one of these for it to shatter. But I can simply order in more glasses. I'm not ordering in new carpets.
I'll be quite candid with you here and confess that I'm not really a carpet person. They attract muck and dust. In recent years, I've been more used to wooden floors. You know where you stand with these.
I know, too, that cleaning is just one of many activities for which I have no knack. I wish I had because cleaning, they say, is the new cool. Looking back over my life I don't think I have never knowingly been "cool". There was a brief interlude when hipsters came along with their beards and checked shirts and so, all accidentally, I appeared to be keeping up with fashion.
But people down the mall would point and laugh at me, with some declaring that I should grow up and act my age.
So-called "cleanfluencers" on YouTube have not only been deemed cool but have become famous, and even wealthy, with their top tips for excelling at the new hobby. Our grandmothers, who cleaned from dawn till dusk, must be snorting with derision.
Or maybe they knew all along that there's a certain satisfaction in making something sparkle or in removing a stain, and that the activity itself can create Zen-like states of tranquil contentment. Not for me, of course. Cleaning, to me, is a bit like DIY, the activity which conjures the three-word mantra: Nothing. Ever. Works.
Like DIY, it leaves me feeling handless and inadequate, words which I fear will feature prominently in my obituary, should I ever merit one of these.
In the meantime, before that happy day arrives, I'd better lift up the various pieces of kitchen towel on the floor and see if they have absorbed the stains out of existence. I am not hopeful.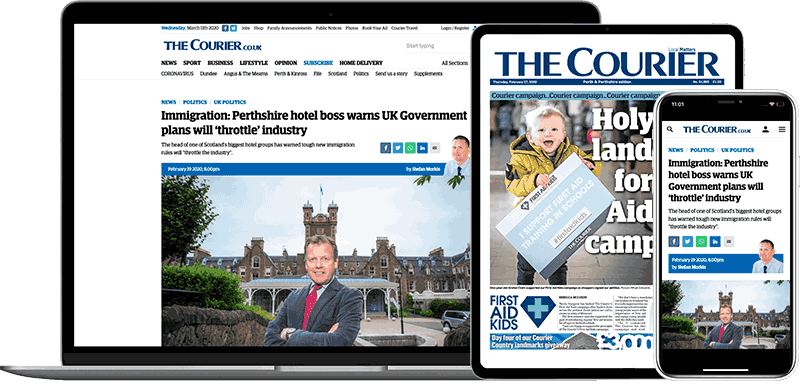 Help support quality local journalism … become a digital subscriber to The Courier
For as little as £5.99 a month you can access all of our content, including Premium articles.
Subscribe