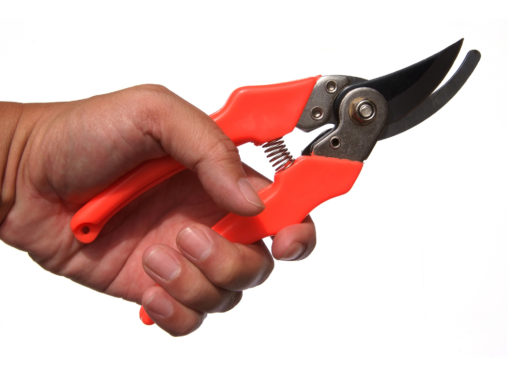 This news just in, folks: nothing is simple. I witter in the wake of a day in which I found that not one item I needed would open, work or switch on easily. And that included a can of sparkly water.
First up was the new grass trimmer. As usual, these days, the instructions for assembling it had been written by someone who believed that brevity is the soul of whit-am-I-supposed-to-do. When did this mania for laconic guides start?
"To assemble your item, (1) identify the constituent parts, (2) assemble them." I'm surprised they don't add "Good luck", but I guess that would take up too much space. This beastie needed its front handle attached to its pole, its safety guard fastened to its motor housing, its plant protector slotted between said guard and housing, and its tilt adjustment panel depressed. Which was exactly what I was feeling.
None of these moves, except perhaps the last, was straightforward. Oh, there were diagrams but, as usual, you needed a microscope to see these. Instead, you had to try and guess from the picture on the box.
This resulted in me putting the safety guard on upside down, hardly surprising for a man whose motto is "choice of two: always wrong". It's one of many reasons why I'm not a betting man (well, that, and no head for maths or horses).
With my tool boxes in storage, I'd to travel 23 miles to the only hardware store around here to buy a screwdriver, which I hadn't anticipated needing. And, of course, once the machine was up and running, the battery conked out after 15 minutes and not the two hours adduced by Amazon reviewers. I never learn my lesson about believing such people.
After further adventures in getting a pair of secateurs to open – achieved only by going down the gym for a week to do exercises for my thumb – I decided to drink the tin of sparkly water I'd bought recently in a passing fit of insanity.
They said a tin was better than a plastic bottle for the environment and that you could re-seal it. Actually, you couldn't even open it without the aid of a knife. And, of course, it didn't re-seal.
What next? So much work to do in a new house. I thought I'd better see if the phone line worked but the batteries in the cordless phone were flat. Unable to open the phone, I went online and found a site cheerfully pointing out that many people had this problem. The battery cover didn't slide off as before, but now required a period of fasting and prayer followed by skilled work with the thumb.
Even though my new, Herculean thumbs could arm-wrestle Arnold Schwarzenegger, I never got that battery cover off, but will try again if the shop 23 miles away has a flame-thrower.
I won't trouble you with my travails involving lampshades and light bulbs, which today require astro-physics qualifications to master, nor with the palaver of satellites, cables and aerials needed for the simple business of sitting doon to watch telly.
It's amazing to look back to when I moved into my first home as a young man, because this was the news back then: everything – lights, phones, electricity, TV, gardening equipment, tins, biscuit packets –was simple.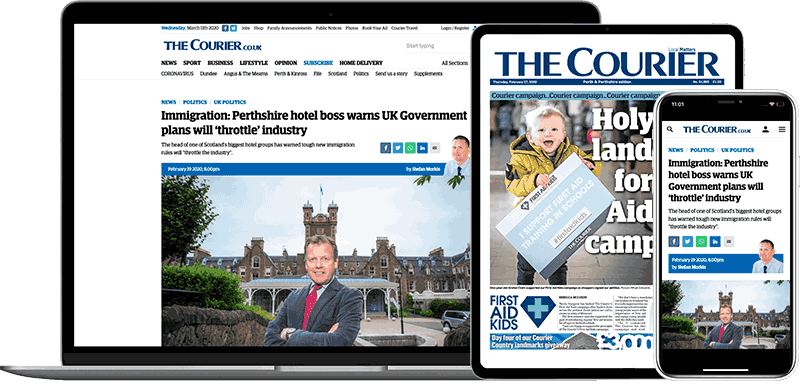 Help support quality local journalism … become a digital subscriber to The Courier
For as little as £5.99 a month you can access all of our content, including Premium articles.
Subscribe