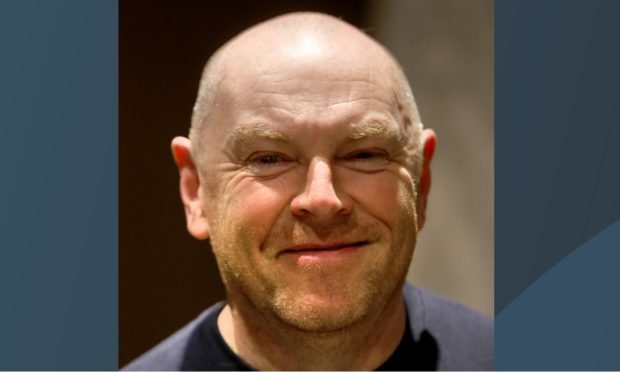 The Courier's new Bake Off columnist proves music and good food are a splendid mix.
Murray Chalmers is one of the top figures in the UK music promotion industry, but an enduring love of good food is an equal passion.
He knows a beautiful cake can hit a high note, or when a tart is missing the beat. From tomorrow until the Bake Off final in October, he'll share his views with us.
Murray's mum's cooking inspired his love of food, while a love of punk bands like Siouxsie and the Banshees saw him leave his hometown of Dundee for London at the age of 19.
By chance he got a job with a leading music publicist, promoting musicians in the media, something he "knew nothing about – and didn't actually believe was work".
In his first week he had to call Mick Jagger and persuade him to appear on a new TV show. Since he wasn't especially a Rolling Stones fan he was undaunted, and happily chatted to Mick about what was new and hip. Mick agreed to do the show – a big departure for him.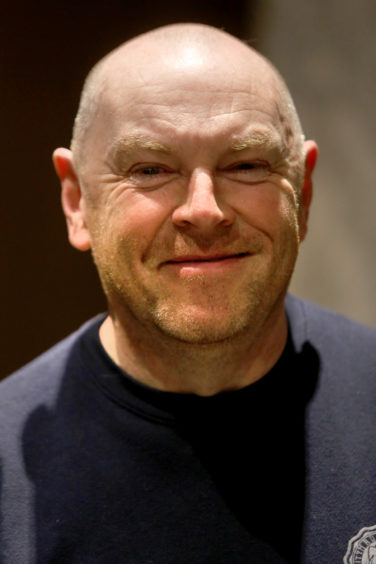 Murray went on to forge a successful career, travelling the world with popstars, eating in the finest restaurants.
His company, Murray Chalmers PR, represents music legends including Kate Bush, Coldplay, Kylie Minogue, Radiohead, Noel Gallagher and Robbie Williams.
In 2011 he was awarded the Outstanding Contribution to Music PR award and in 2015 he won the Music Business award from the SSE Music awards. In 2016 he was presented with the Legend award by music magazine NME.
But back to food. His mum's baking was legendary and her tablet was famous in Lochee. His sister is a well-known chef in London and together they recently brought the first pop-up restaurant to Dundee, the Dundee Dining Rooms.
For the past 12 years Murray has been commuting between his house in Fife and London, with each journey convincing him more that he wanted to be in Scotland full time; last year he returned to live permanently in Fife.
He eats out often and is inspired by the wealth of ingredients available locally and the burgeoning food scene here.
He now reviews restaurants in The Courier's weekend Menu magazine and has developed a significant following, both for his entertaining writing and his excellent knowledge of food.
He says his favourite cake is a Lemon Swish from Fisher and Donaldson, although he still "finds the name a bit embarrassing to say in the shop".
And, while he loves fine dining, his favourite dish is still roast chicken and his favourite breakfast is an egg and cheese roll from Fortes Cafe.
"It's a big thrill to be asked to write about such a popular show as Bake Off," says Murray.
"It's a show that celebrates the good things in life and we all need a bit of that right now. It taught us all to avoid a soggy bottom and I think the very British Carry On humour will be a lot of fun, a bit of escapism we can all enjoy. Scotland is a nation of great bakers, so let's bake."
See Murray's Flour Power column in The Courier every Wednesday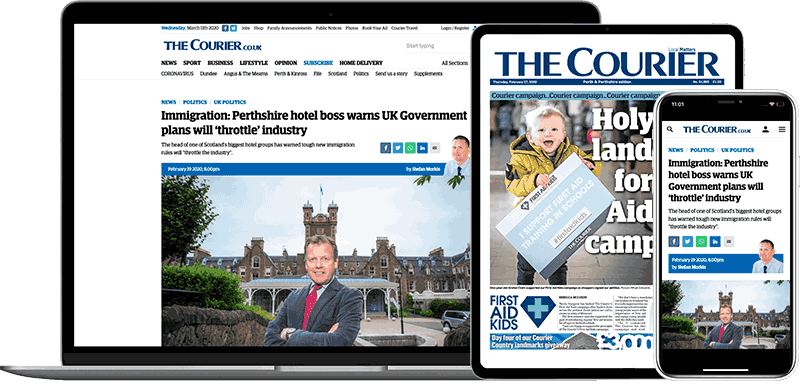 Help support quality local journalism … become a digital subscriber to The Courier
For as little as £5.99 a month you can access all of our content, including Premium articles.
Subscribe