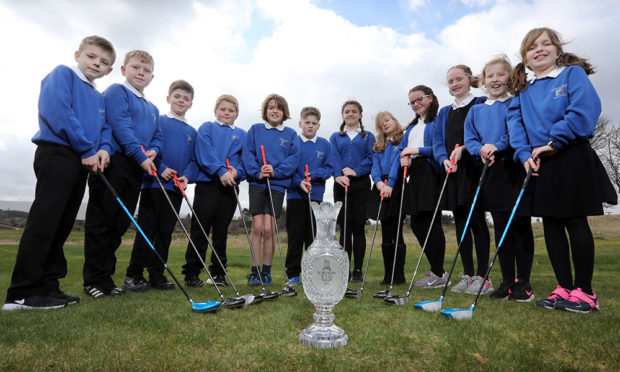 When the much-anticipated Solheim Cup tees off this month it promises to be an event to remember not just for the 24 female competitors, but for golf fans and all those new to the game.
Counting down the days to the biennial golf tournament which sees Europe take on the USA is one of the organisers Katy Mathieson (pictured below), who has attended every Solheim Cup since 2007.
The 2015 Solheim Cup was the last one Katy was covering for Sky Sports as a golf reporter/producer. This year, she is part of the organising committee at EventScotland (VisitScotland's events arm) and after almost four years in the making, she cannot wait to see it all come to fruition in just over a week's time.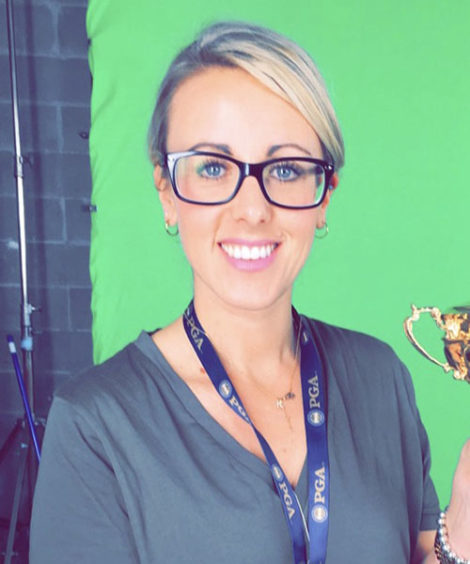 The former Glenbervie Golf Club member said: "For me this is very different from what I was doing in production teams for Sky Sports, so it is a big learning curve. From an event delivery perspective, it's been a great experience, very exciting and a lot of hard work. I think it will be very rewarding getting to the course and seeing everything that we have discussed at many meetings all coming together.
To see the packed grandstand at the first tee and hear the chanting will be so exciting."
Golf is in Katy's blood. It is not only her job, it is her passion – even her twitter handle @katygolf24 reflects her love of the sport. The keen golfer from Falkirk, who has been playing since she was 12, once got down to a very respectable handicap of four. Now working for EventScotland, and part of the team responsible for delivering a successful Solheim Cup at Gleneagles (from 9-15 September), Katy recalls her first experience of the world-famous women's golf championship: "The first year I went to the Solheim was in 1992 when my dad took me to Dalmahoy. I recently found an old programme and an old golf ball that I caught when the Americans threw it out into the crowd.
"What we are doing this year is up another notch from Des Moines in 2017: Gleneagles is a world-class resort, in Scotland, the home of golf and you can't get much better than that, but also in terms of the staging look and feel at this year's Solheim Cup will be first class."
On the golf team at Sky Sports, Katy travelled the world covering major events for the broadcaster, including the European and PGA tours, but The Solheim Cup "was always a particular highlight", said the 39-year-old.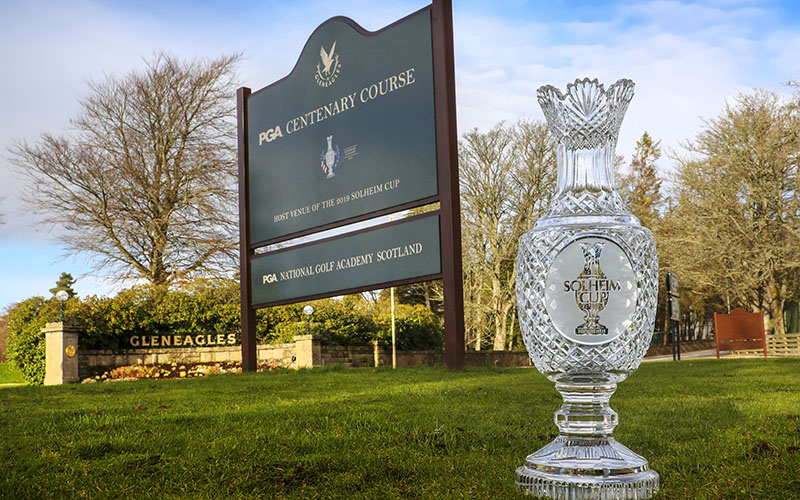 Billed as "the most family-friendly golf event in history", The Solheim Cup has a whole host of family-themed attractions on site including family parking, a Golf Zone, family area with arts and crafts, storytelling and a play area, a quiet zone where mums can breastfeed, as well as an autograph zone, merchandise and food/drink stalls.
Having attended so many golf contests, Katy is best placed to compare this year's Solheim Cup with others and says that it is unlike any other golf tournament:
"The Solheim Cup has always been one of my favourite events. As well as being about the quality of golf, it's about the crowd, the colours and the noise.
"Unless you are a golf fan, not many people see a golf tournament as a great day out, but The Solheim Cup definitely is. As well as world-class golf, there will be lots of other activities and entertainment for families and young people – so we are trying to encourage more people to come to the event and get a taste of it.
What's special about The Solheim is that it has an inclusive message for young people and families – no one is excluded. It's going to be a great experience for everyone."
The opening ceremony on Thursday (September 12) will be a celebration event where Texas, Bjorn Again and Scottish Orcadian acts play for the crowds, kicking off three days of competition.
Katy added: "I am a golfer, so I would want to attend the event, but we want to show people that it's also ideal for families, they can come together with their kids, and put them into a crèche and enjoy other non-golf related activities.
"It's all about fun and trying to take away the image that golf is stuffy and that you have to be quiet all the time – you don't. There is no better way to spend your weekend."
And besides hoping for a great turnout and dry weather, the golf event organiser has one other wish: "It would be a fairytale for Catriona Matthew (who is Scottish and captain of Europe) to win with her team in Scotland – that would be the cherry on the top."
*For more information and to book tickets, visit www.solheimcup2019.com
Cup is opportunity to showcase sport to next generation
Golf pro Heather MacRae (pictured below) believes the The Solheim Cup in an ideal opportunity to showcase the game to the next generation of players.
The Woman's PGA champion from Dunblane, who has been golfing for 26 years, is speaking from personal experience as it was The Solheim Cup that first inspired her to turn professional.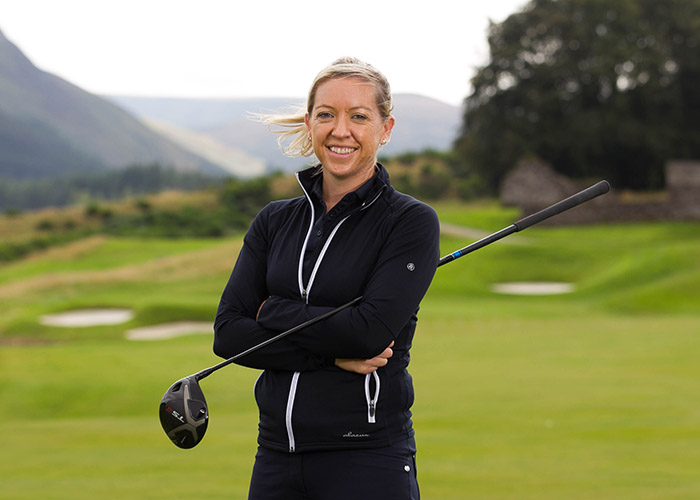 Heather, who has returned to the sport after recovering from cervical cancer, said: "Gleneagles is one of my favourite places in the world; it's the perfect stage for some of the best players. The European team this year is amazing and I think it will be a great showcase for women's golf and women's sport.
"Hopefully, people will see that women's golf is fun and competitive and that there is more to it than hitting a ball around a field. Heather, who has qualified to play in Team GB in October after becoming Women's PGA Champion in May, will be hosting girls coaching at Dunblane and taster sessions in Callander in the run-up to The Solheim Cup before attending the competition on Wednesday, Thursday, Saturday and Sunday.
She added: "The more people playing it, the more people will get into it. It's like girl's football just now – it's on a bit of a boom, so everyone wants to do it because everyone else is.
"Women's golf is growing all the time. The good thing is you don't have to be super fit; pretty much everybody can play golf. My five-year-old nephew is getting into it.
"Go and watch it, if you go can watch the women play, and you can see it, you can be it. Definitely go and see the best when they are on your doorstep."
*For more information and to book tickets, visit www.solheimcup2019.com