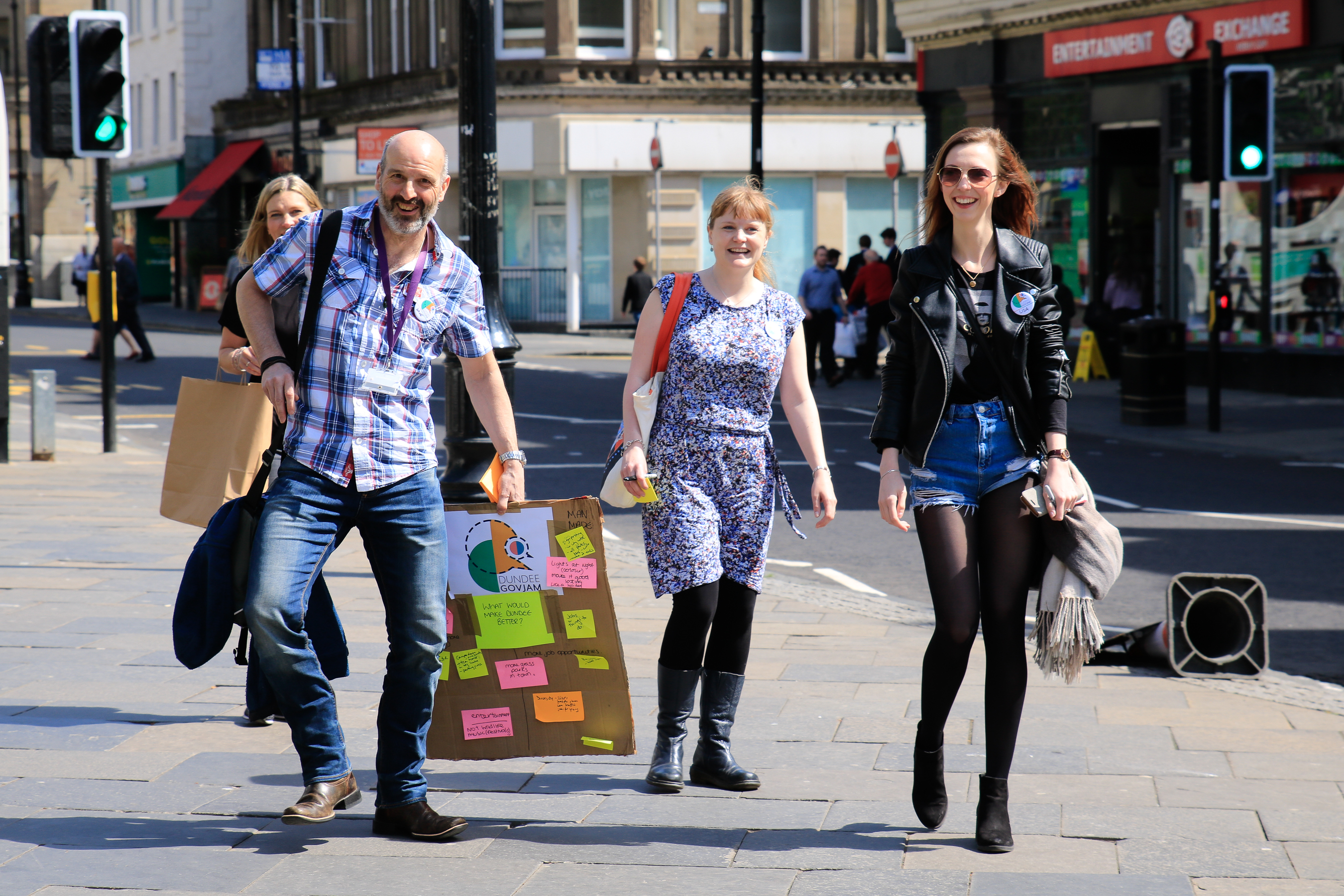 A new Dundee based training academy will deliver service design to the world.
This May over 80 council officers, NHS staff, teachers, designers, business people, voluntary sector workers and students took part in the GovJam event at the Gardyne campus of Dundee & Angus College. Participants worked on a variety of projects over two days from transport and tourism to tranquil spaces and healthcare – learning how to use the tools and methods of service design to improve our public services.
Service design is all about making sure that the services we all use – from opening a bank account to seeing our doctor – meet our needs. It uses design thinking to put people at the centre of well considered, effective services. With services accounting for 80% of our economy, ensuring that they are well designed is vital – and Dundee is taking a real lead in this field.
As Philip Long, Director of V&A Museum of Design Dundee said of the event: "It's great to see Dundee as a UNESCO City of Design hosting this global event and adopting design as a means of developing better and more intuitive public services."
GovJam was organised by Dundee & Angus College in partnership with the Dundee based Open Change service design company. It demonstrated great interest in service design which we are building on further with the launch of the Service Design Academy. This is the UK's first comprehensive accredited training provider for service design, offering unique professionally focused qualifications in service design, delivered online by a world-class team.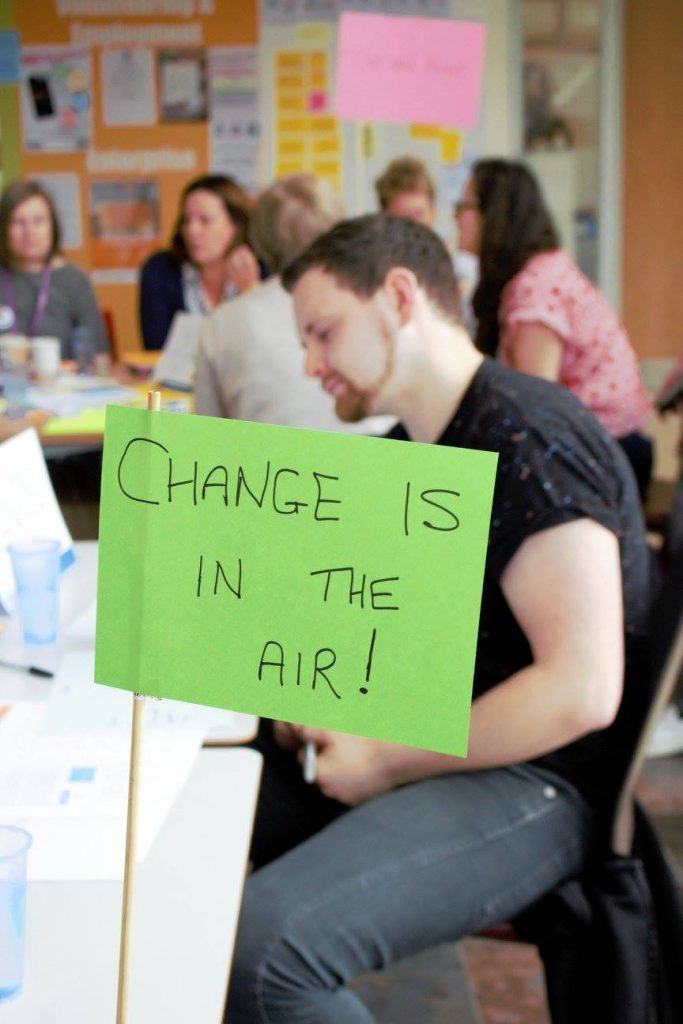 We believe that Service Design has the power to transform public services and communities, to enable companies to deliver new levels of value to their customers, and innovators to unlock the potential of new technologies that create value for society. From social enterprise to new business ventures, from social innovation to creating new service models, the service designer is an essential change maker. Service design is vital to our economy and to our public services in meeting the challenges and opportunities facing us.
The Academy is initially offering a Professional Development Award (PDA) in Service Design. Backed by the Scottish Qualifications Authority, PDAs are principally designed for those already in a career or vocation who wish to extend or broaden their expertise and skills. We expect that the online PDA will be delivered alongside masterclasses and other events delivered at locations in the UK and internationally. The Academy is also working on tailored training packages for organisations.
The new initiative draws on the distinctive strengths of its partners. With 23,000 students and offering 1,000 courses from introductory level to degree and post graduate studies, Dundee & Angus College is one of Scotland's largest and most innovative colleges. It is committed to using service design itself to make the experience of its students and staff the best it can be.
Open Change brings our experience of directing a Masters course in Design for Services, delivering the only postgraduate study in service design specifically for social workers and health professionals, and providing the Change by Design programme for the Queen's Young Leaders for the University of Cambridge.
With the recent appointments of Dr Jennifer Jones and Katie Bain to join our team, we are on course to be delivering the UK's first PDA in service design from later in the summer.
We need service design training and education that is part-time, flexible and above all focused on the needs of professionals across the public and private sectors. This will enable us to put people at the centre of well designed services. As Grant Ritchie, Principal of Dundee and Angus College says: "It's time we really put some thought into designing services around the interests of the people who use them. I'm really pleased that our College is involved in the process, it's a really fresh and exciting way to go about service redesign."
If you want to know more, go to servicedesignacademy.scot
---
Mike Press is director of Open Change