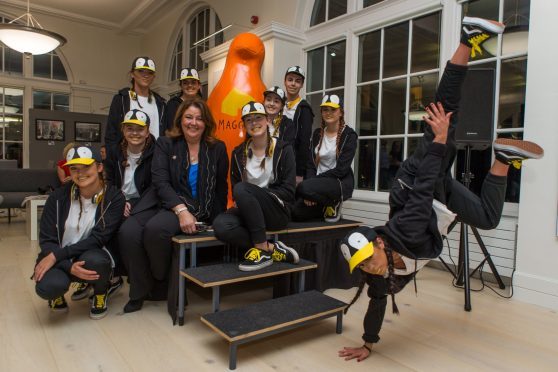 It's not every day that you get to chill with a troupe of dancing penguins but that was the treat awaiting dozens of guests in the Counting House at DCT Thomson's flagship Meadowside building at last night's official launch of Maggie's Penguin Parade – a colony – or "waddle" – of 100 colourful giant penguins set to invade Dundee during 2018.
Designed by local artist Janice Aitken, the penguins will decorated by various artists before hitting the streets next summer. After their moment in the sun, the cool customers will then be auctioned to raise funds to support Maggie's vital work caring for local people affected by cancer.
The launch opened with a fantastic routine from Dundee-based street dancers Urban Moves. Dressed as penguins (what else?), they wowed the crowds and set the upbeat tone of the evening.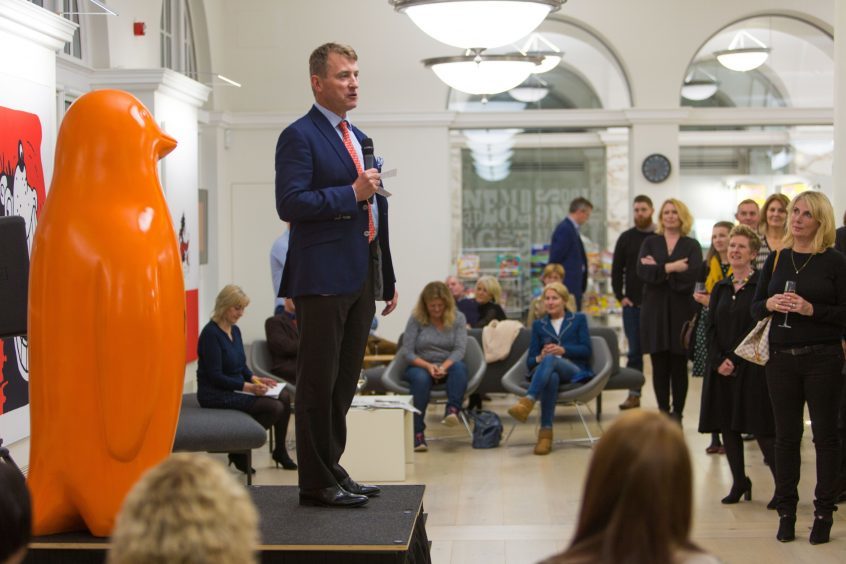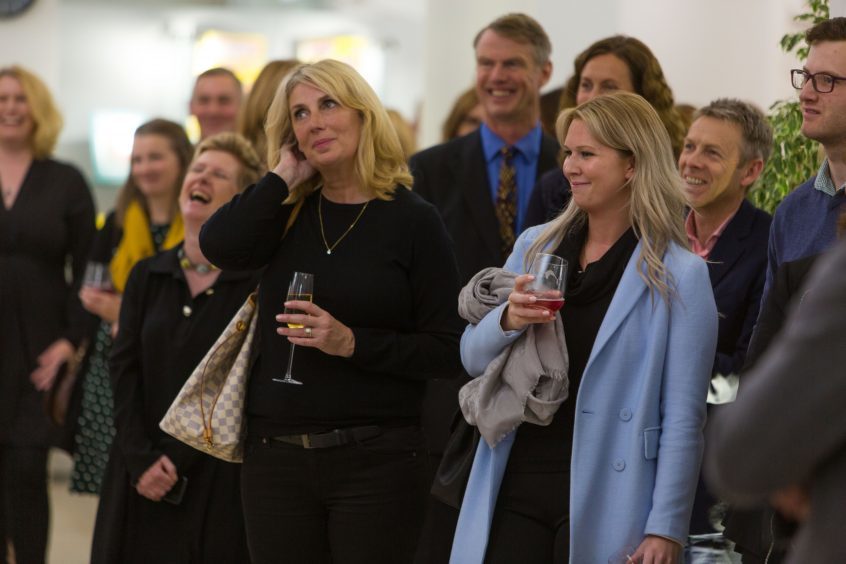 Then Shirley Linton, chairwoman of the fundraising board for Maggie's Dundee, highlighted the need to make the Penguin Parade one of the most successful fundraisers of the year. "With an average of 50-70 visitors to Maggie's every day, it costs £540,000 to run a year, we need your help to push all the boundaries," she said.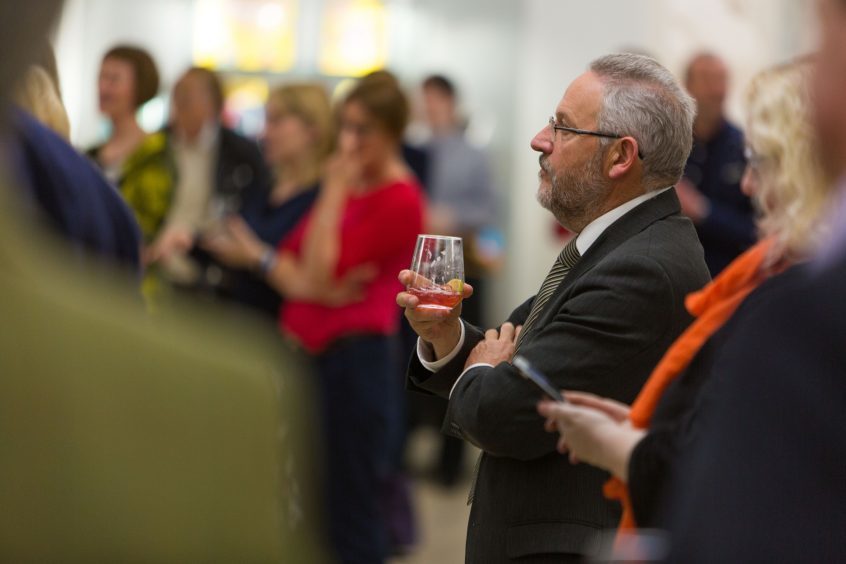 Maggie's Penguin Parade is run in conjunction with Wild in Art and founder Charlie Langhorne pointed out that public art trails can benefit well-being. "They are a free health initiative and bring families together," he explained. "These penguins belong to the people of Dundee and offer a fantastic canvas fo rextraordinary art to animate the streets of the city and bring people together."
Lisa Mitchell, vice chair of the Maggie's Dundee fundraising board, told The Courier that there had already been a fantastic response from businesses and the community, with 24 penguins already sponsored.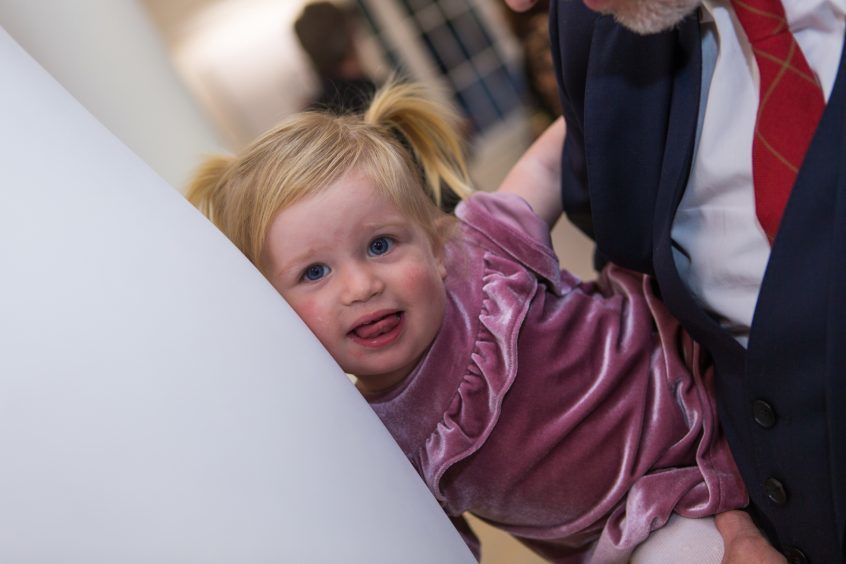 But perhaps the final word should go to penguin designer Janice Aitken.
"Its' wonderful seeing the penguins in a different setting and they actually look quite different on their plinths," she said.
"The lady who took my coat tonight asked if I was the designer, and that's what it's all about – the people.
What is Maggie's Dundee?
In May 1993, author and garden designer Maggie Keswick Jencks was told that her breast cancer had returned and was given two to three months to live.
She joined an advanced chemotherapy trial and lived for another 18 months. During that time, she and her husband Charles Jencks worked closely with her medical team, which included oncology nurse, Laura Lee, now Maggie's chief executive, to develop a new approach to cancer care.
In order to live more positively with cancer, Maggie and Charles believed you needed information that would allow you to be an informed participant in your medical treatment, stress-reducing strategies, psychological support and the opportunity to meet other people in similar circumstances in a relaxed domestic atmosphere.
Maggie was determined that people should not "lose the joy of living in the fear of dying" and the day before she died in June 1995, she sat in her garden, face to the sun and said: "Aren't we lucky?"
In November 1996, the first Maggie's Centre opened in Edinburgh and what Maggie had planned became real.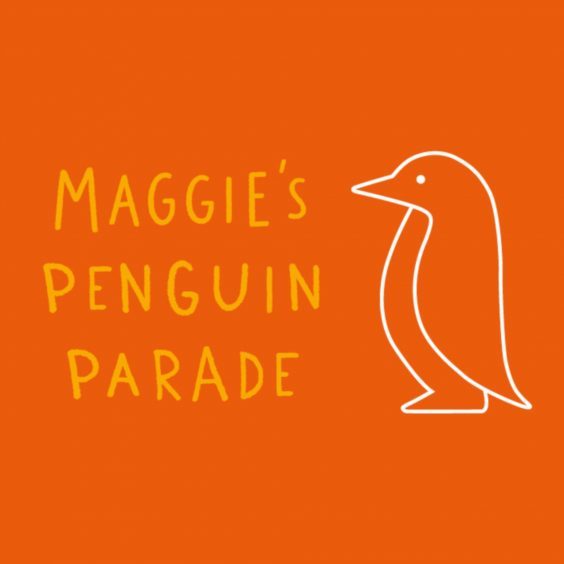 Maggie's provides free practical, emotional and social support to people with cancer and their family and friends, following the ideas about cancer care originally laid out by Maggie Keswick Jencks.
Designed by world-famous architect Frank Gehry and opened in 2003 in the grounds of Ninewells Hospital, Maggie's Dundee was the first new-build Maggie's Centre.
Built in the grounds of Ninewell's Hospital, the centre designed by internationally-renowned architect Frank Gehry, is warm, welcoming, full of light and open space. It is a place to find practical advice about benefits and eating well; a place where qualified experts provide emotional support; a place to meet other people or simply sit with a cup of tea.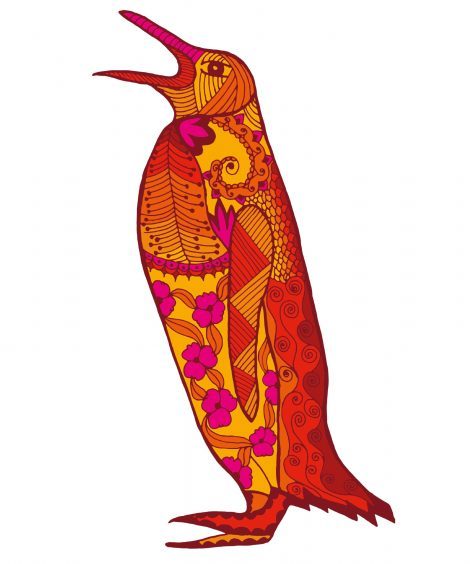 Annie Long, fundraising manager for Maggie's Dundee, explained: "2018 is a most exciting year for the city with the opening of V&A Dundee, the regeneration of the waterfront and Unesco City of Design.
"Maggie's wants to be a big part of it all and we think it's the perfect moment to raise awareness and funds for their fabulous charity."
Laura Lee, chief executive of Maggie's Centre Dundee, became Maggie's first employee in 1996. She recalls her first meeting with Maggie and Charles Jencks back in 1991.
"I was working as a clinical nurse specialist at the Western General Hospital in Edinburgh," she says.
"When they came to the clinic they would be armed with masses of information and articles, and Maggie immersed herself in the plans to create the centre; the day before she died we sat together on her bed surrounded by papers and designs."
Maggie's Dundee costs £540,000 a year to run and is visited by nearly 14,000 people affected by cancer per year. The centre's aim is to raise enough from the Penguin Parade to run it for a year.
"Maggie's is all about community and that's why we love the penguins project," says Laura. "It is wonderful that the event will attract visitors, provide free days out for children and families, help create special moments and memories that will last a lifetime, encourage healthy lifestyles – and all the while helping Maggie's Dundee to provide essential support to people with cancer, as well as family and friends.
"So get out there, enjoy the parade, up your steps and help Maggie's help people affected by cancer in Tayside, Perth, Angus and Fife."
Pick a Penguin and get involved – how to sponsor a Penguin
It costs £4,000 to sponsor a penguin – businesses, groups, charities, education establishments and individuals are invited to sponsor the large blank penguin sculptures. Maggie's Dundee will then do a call to artists to submit designs from which the sponsor then selects their favourite. The artist will then create a unique piece of art work, customising the sculpture on behalf of the sponsor.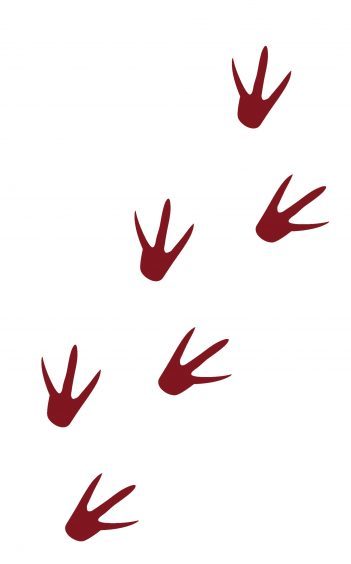 The finished Penguin will be displayed across the streets, parks and public areas of Dundee during summer 2018 to create a fun and inspiring art trail.
Meanwhile children in schools across the city will be learning all about penguins, then decorating smaller 'young penguins' who will join their adult friends on the trail before returning to live permanently with their adopted school family.
After their time in the sun our big penguins will be sold in a charity auction in the autumn to raise vital funds for Maggie's Dundee.
To find out more contact Annie Long on 07825 056 384 or email penguinparade@maggiescentres.org
www.maggiescentres.org
Pertinent penguin points...
Edinburgh Zoo has a penguin which has been knighted by the Norwegian Army – he is called Brigadier Sir Nils Olav.
A group of penguins in the water is called a raft, and on land they are called a waddle.
Emperor Penguins can stay under water for 20 minutes.
Penguins have their own holiday on April 25 which is World Penguin Day.
Penguins can swim at up to 22 miles per hour.
Fossils suggest the earliest penguin relative lived some 60 million years ago, meaning an ancestor of the birds we see today survived the mass extinction of the dinosaurs.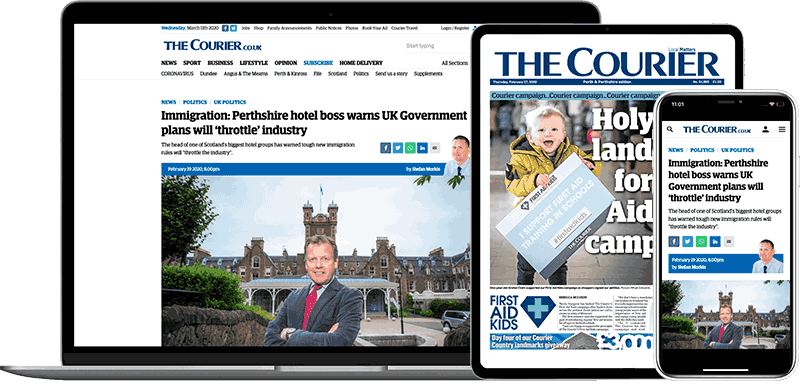 Help support quality local journalism … become a digital subscriber to The Courier
For as little as £5.99 a month you can access all of our content, including Premium articles.
Subscribe