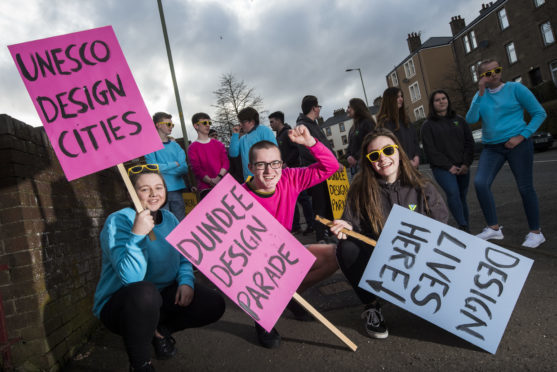 Dundee's first ever design-focused street parade on Saturday sees more than 500 people come together to celebrate design in all its forms. Caroline Lindsay finds out more
Dundee is synonymous with design – from the stunning V&A building to the city itself, buzzing with vibrant design and creative talent, the proof is in the pudding wherever you look.
Awarded UNESCO City of Design status in 2015 – the only UK city to receive the accolade – Dundee is now part of global family of 31 design cities as diverse as Berlin, Detroit and Shenzhen. To celebrate the Year of Young People, more than 500 young people from across the city have come together to organise and take part in the first ever design-focused street parade celebrating design in all its forms.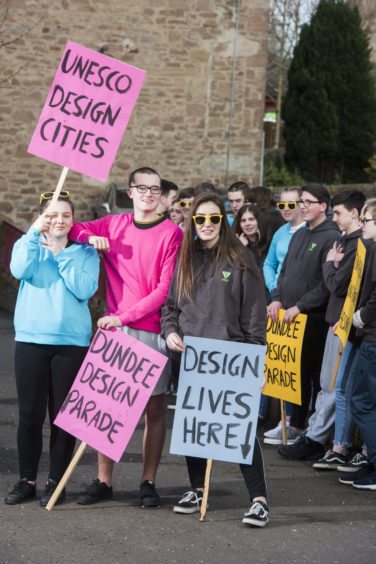 Dundee Design Parade, a highlight event of Dundee Design Month – a month-long programme of over 50 inspiring design related activities, workshops, exhibitions, tours, talks and events – will take place this Saturday, May 26, leaving from Dundee City Square at 3pm, and weaving a path around the city centre.
The 31 Dundonian youth groups including Rock Solid, LGBT Youth Scotland, Mix Up Theatre, Police Scotland Youth Volunteers, young people from The Corner and Dundee Youth Council have been meeting regularly to progress the detail of the parade, described as "a riot of colour, performance, music and design."
Anna Day, UNESCO Dundee City of Design Manager, explains: "Thirty-one global cities have given 31 Dundee youth groups a unique object representing their individual cities as inspiration for the Design Parade. The groups have been busy interpreting their objects – everything from hockey sticks from Montreal, go-karts from Turin and a football from Buenos Aires – in different ways, producing an eclectic mix of movement, music and costumes which will be showcased in the parade.
"We're excited that the first ever Dundee Design Parade is an international co-production, shaping up to be a riot of colour, music and design and showcasing a genuine collaboration between Dundee's young people and the international UNESCO design network."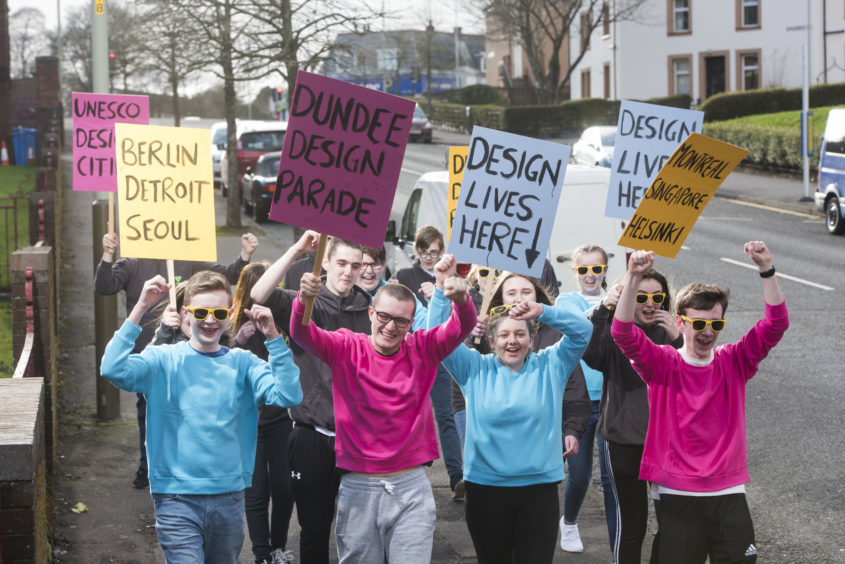 Professional designers currently working in the city have been meeting up with the youth groups to give workshops on the process of design and help develop their ideas.
Annie Marrs, Design Parade co-ordinator, admits she's never seen anything quite like it in her career.
"It's been a challenge and absolutely inspiring to see the groups around the city just letting the creativity run away with them, to follow the journey of where their inspiration started and ended up," she says.
"The parade will be a big mix of puppets, of lanterns, costumes, flags, placards and movement. It won't feel super coherent but because the young people have led it's going to feel really authentic. That's what I'm looking forward to most," she smiles
Sammy Keith, community development officer for Police Scotland Youth Volunteers, is delighted to be involved in the parade.
"For Dundee to be part of a group of global network alongside cities like Beijing, Singapore and Montreal makes this project even more exciting," he enthuses.
"Dundee is an incredible place to be at the moment and it's great to involve our youth volunteers in as much as we can. With 2018 being Scotland's Year of Young People, what better way to celebrate than to showcase the creativity of Dundee's young people?" The event is supported by VisitScotland and Paul Bush, the organisation's director of events, comments: "The parade is an incredible opportunity for young people to express themselves through art and design and to showcase their unique talents and skills. As all eyes are on Dundee in 2018, this international co-production between Dundee's young people and the international UNESCO design community further reinforces Scotland as the perfect stage for events."
Full route information at www.dundeedesignfestival.com