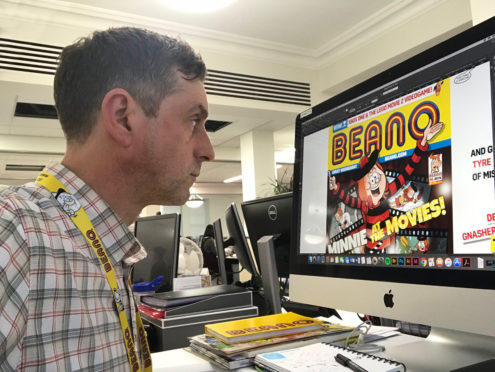 Designer Leon Strachan and his team have used their skills to 'think kid' to ensure the Beano is the most successful comic in the UK, discovers Caroline Lindsay.
When Leon Strachan was a wee boy reading his weekly Beano, he never dreamed that one day he'd be heading up the design team on the famous comic.
As comics and innovations design editor, he oversees all design aspects of the Beano, as well as Courier publisher DC Thomson's Heritage titles Commando, Oor Wullie and The Broons.
"To be charged with how the comic looks for a new generation of readers was very exciting," Leon smiles.
"It's easily been my favourite job in the 25 years I've been doing graphic design."
Leon's remit was to change the design of the Beano to make sure it was in line with the comic's huge overall brand development – the award-winning Beano.com is the UK's fastest growing kids' entertainment site, reaching five million children across the world each month via TV, digital content, theatrical projects, consumer products, plus the legendary comic and annual.
The main challenge was to update the comic, without alienating existing fans, as Leon explains.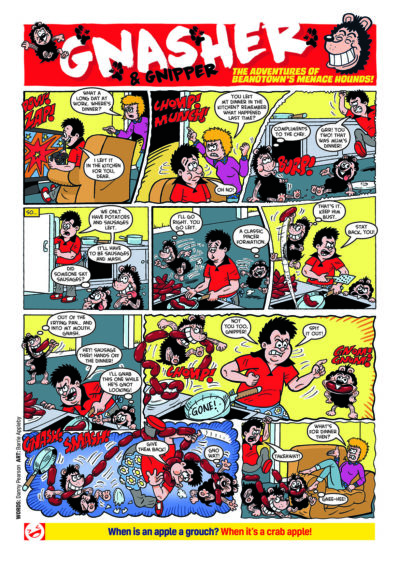 "With something as iconic as the Beano, when you change something, people tend to notice – that's why in redesigning the Beano we did so with respect to the readers and also our heritage legacy."
Feedback has been very positive and has reassured Leon that he and the team have achieved their objective.
This has been reflected in sales as well – the Beano is the only comic publication in the UK still growing subscribers and increasing sales.
"The weekly comic has just reported an outstanding increase of over 10% this year –  in a market which is down 6% – which in the current climate is absolutely fantastic and something that we're immensely proud of in the Beano," Leon says. But they won't be resting on their laurels.
"With the same focus on great characters and terrific storytelling, the Beano will continue to change to appeal to kids – it has never, and will never, stop evolving," Leon promises.
"We're always looking for new and innovative ways to entertain kids and inform them about cool stuff, no matter their age. Thinking 'kid' is really important."
So what changes can readers expect?
"Nothing too drastic," promises Leon. "The main redesign has already bedded in very well but will continue to develop.
"The design team are very much a part of this process, as even though I started off the new look, they have moved things on and made it their own, which has been great to see," he enthuses.
"Everyone on the team has a say in design decisions that affect the Beano – from fonts and illustrations, to speech balloons and page layout.
"They're a humorous bunch and know how to make me laugh, and they also know every good lunch spot in Dundee. Friday lunchtime has been designated design team slap-up feed hour although no mountains of mashed potato with sausages sticking out – yet!"
Leon admits that sometimes he can't believe this is his 'real' job.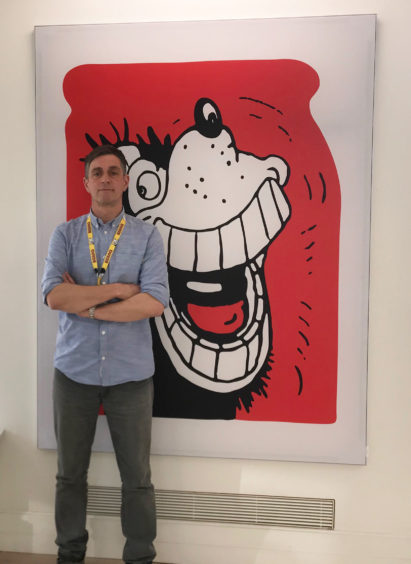 "We have a good laugh as a group, which is essential as that then filters through to the comic… and as a paid-up Beano reader since the age of nine, I still get to read all the comic strips, which is a bonus."
He reveals the opportunities that come their way that might not happen in a 'normal' office.
"We were nominated for four awards at the recent Scottish PPA Awards and got to go to the glitzy award ceremony in Glasgow where we were completely stunned when we won all four categories," he smiles.
"We also get the occasional Beano-loving celebrity popping into the office – David Walliams who guest edited recently, Dara O' Briain, Frank Skinner and Danny Wallace to name a few.
"My colleague Mark and I were involved behind the scenes on a recent episode of The Apprentice. That was lots of fun – they tried to invent a comic and it was dreadful!"
A real highlight for Leon was when he got to meet one of his music heroes – Horace Panter from The Specials.
"He's an artist when he's not playing bass and he worked in conjunction with Beano Studios on some character paintings to celebrate the 80th anniversary of the Beano. He popped up to Dundee to exhibit them for the 80th party."
Leon recently gave a talk on the Beano redesign at the V&A.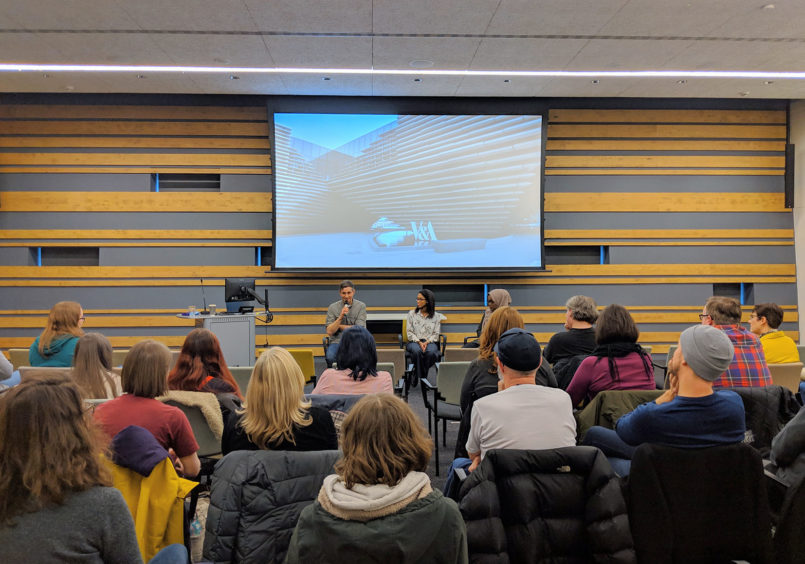 "It was certainly a bit out of my comfort zone as I haven't done a lot of public speaking, but I loved doing it," he smiles.
"That's the great thing about the Beano – you never know what is going to crop up from one week to the next. It certainly keeps me on my toes.
"I hope, as designers, we've made a difference in taking the Beano forward visually, and that it can be enjoyed by Minxes and Menaces for generations to come."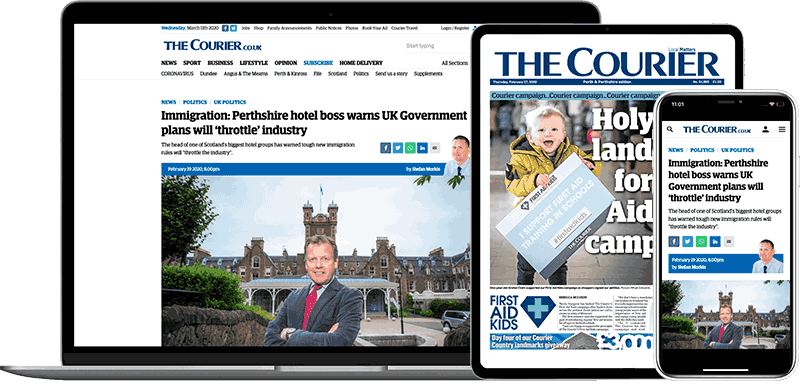 Help support quality local journalism … become a digital subscriber to The Courier
For as little as £5.99 a month you can access all of our content, including Premium articles.
Subscribe