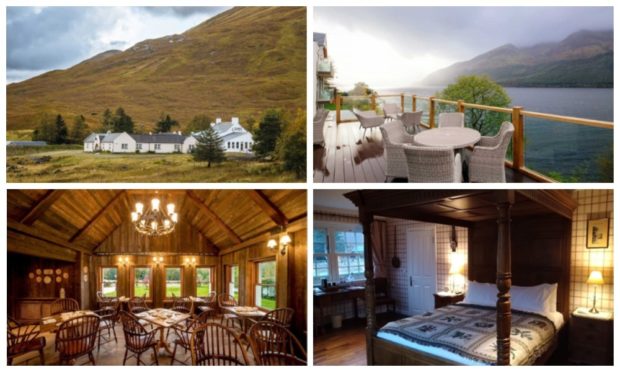 In the past few months, Black Sheep Hotels has reopened three renovated establishments it recently took over in the Scottish Highlands. Stephen Eighteen checks them out.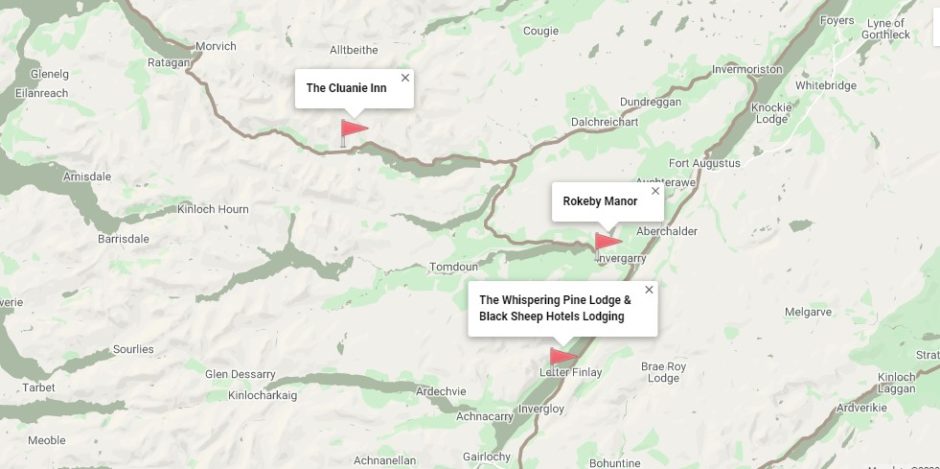 Spending two nights in the remote Scottish Highlands in the heart of winter is a risky choice for one obvious reason and, inevitably, the rain was driving and wind was howling from the beginning of the break until the end.
What this does mean, however, is that a hotel cannot trade solely on its location – an enormous temptation when it happens to be nestled among some of Britain's finest scenery – and you certainly can't accuse the Black Sheep chain of doing that.
Whispering Pine Lodge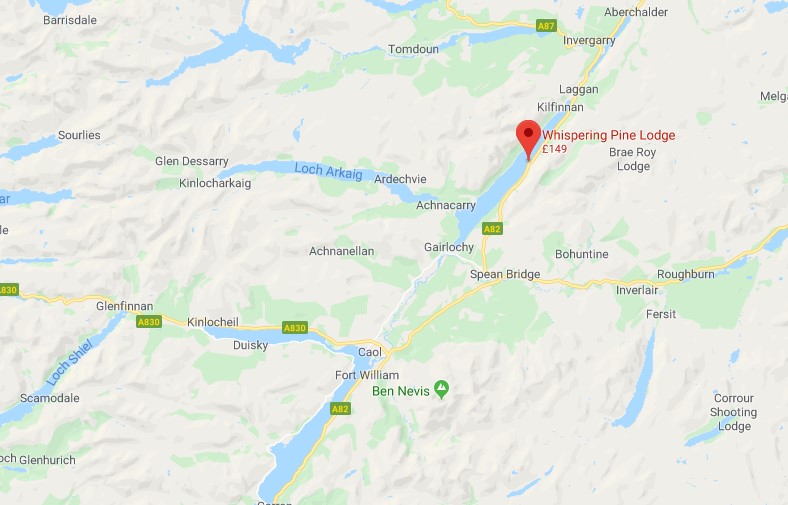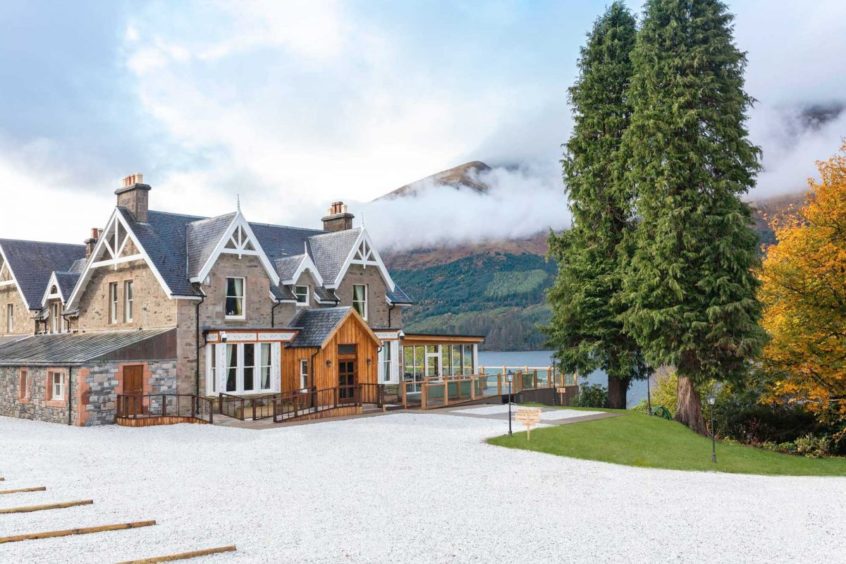 Whispering Pine Lodge is located on the A82, north of Spean Bridge by eight miles and Fort William by 16.
The retreat, originally built in the 1800s when the clan of MacMartins of Letterfinlay owned the land, is set against a backdrop of steep forested mountains on the banks of Loch Lochy and guests can stroll down the garden pathways to a private pebbled beach.
It became a hotel in the mid 1900s and was known as Letterfinlay Lodge. It closed for refurbishment in October 2018, opening a year later with the room count increased from 13 to 25.
After a long journey from the eastern edge of Perthshire it was gloomy by the time we arrived but the homely, quaint surroundings of the hotel – with plenty of exposed original wood – made for a welcoming arrival.
Even more welcoming was our room, with a view overlooking Loch Lochy that was magnificent despite the poor visibility brought on by the rain. Several of the rooms, including ours, were blessed with balconies and on a nice day one could imagine spending hours gazing out at one of Mother Nature's incalculable glorious creations.
So private is the setting that one could permanently leave the curtains open safe in the knowledge that, save from the unlikely event of a boat coming near, no one would be able to peek through the window.
Black Sheep Hotels is owned by the Mumbai-based Mars Group and, while there is an Indian flavour to much of the food on offer (more on this later), there is a concerted effort to highlight the fact that we are in Scotland.
At Whispering Pine Lodge the two suites are named after Mary Queen of Scots and Robert Burns, and the corridors pay homage to Scottish history with references to the Royal Scots Regiment.
Tartan is also a regular feature of all three hotels, either on the wall or as a decorative accessory on the bed sheets. This illustrates the type of soft branding common with the hotels.
Each has the odd common feature while very much retaining its own identity. A good example is in the restaurants.
Whispering Pine Lodge is the only hotel with a private outdoor balcony and it is not alone in supplementing core meal choices such as caesar salad (starter), butter chicken (main) and Scottish bread pudding (dessert) with its own dishes.
One of these is cullen skink, a traditional Scottish soup with smoked haddock, potatoes and onions. This was delicious, hearty fare that could have passed for a main.
The same could be said for my guest's caesar salad, containing ample added chicken that was as juicy as you could hope to find.
The result of these two high-quality and belly-busting fillings was that our mains – grilled Scottish Teriyaki salmon and traditional Scottish Stovies – rather flattered to deceive. On an empty stomach the appreciation would have been greater.
Similar could be said of the desserts, though the Scottish bread pudding was a genuine delight. It is one of Black Sheep Hotels' signature dishes and it is easy to see why, with a moistness and softness that even a full stomach cannot resist. Our other dessert, rosemary rhubarb and apple crumble, was another giant dish. There was certainly no scrimping on the portion sizes.
The breakfast menu at all three hotels is more or less the same, with a member of staff on hand at Whispering Pine Lodge to serve the food. The traditional hot selection of bacon, sausage, hash browns and eggs was well-cooked and pleasingly free from surplus fat.
The hotel is the only one in the chain to have a spa – operated by external company Sleeping Beauty – so afterwards it was time for some pampering. There are ample choices, from a basic face massage to an all-over rub, and we left suitably invigorated for the short drive to the next hotel.
The service was not perfect – we had to ask for a wifi password and the non-functioning internet on our smart TV baffled the staff – and the bedroom door was a nightmare to lock.
But thanks to its old-fashioned interior, dreamy location, formal service and restorative spa, Whispering Pine Lodge makes for an ideal romantic getaway.
The Cluanie Inn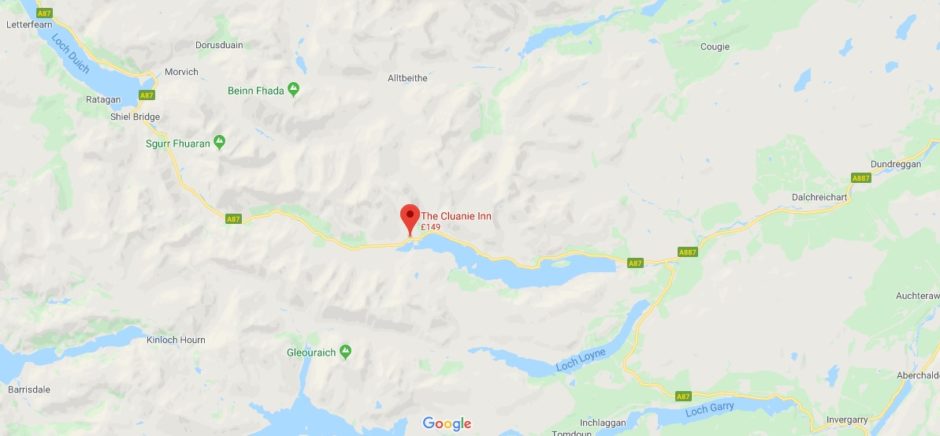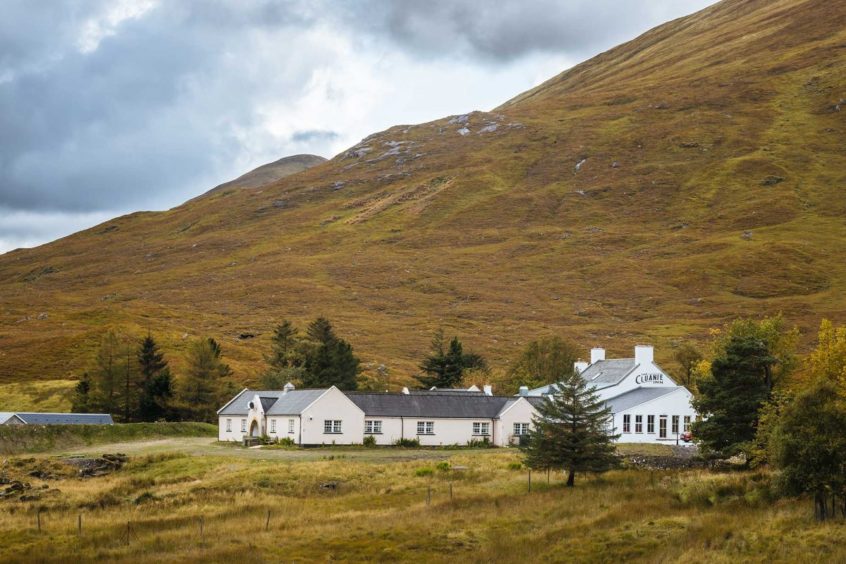 The Cluanie Inn is the most remote of Black Sheep's three hotels, located on the A87, just 27 miles from the Kyle of Lochalsh and the bridge to Isle of Skye.
Few modern hotels can offer a vista to match that from this 18-room property, with the inn overlooking the magnificent South Glen Shiel Ridge, popular for hikers who can tick off seven Munros in a single walk.
The Cluanie Inn, dating back to 1787 as an isolated staging post, has been serving the traveller for more than 100 years.
The atmosphere is warm, with crackling log fires in the lobby making us feel at home as the rain continued to pound down outside.
This feeling was enhanced as we were taken to our room in one of the Highland Suites. The room was spacious with large windows, wooden floors, vintage furniture, mountain views and a four-poster bed.
The crown jewel of the room was a whirlpool in the bath, which was easily big enough to fit two people. It came with head-rests and buttons in the bath that turned the jets on and off. Very luxurious.
The restaurant makes the most of its location with 183 seats inside complemented by an external area with fantastic views where, naturally, hotel residents get first dibs.
Compared to Whispering Pine Lodge there are additional menu options, mainly in the form of pizzas. The snowy mountain caught my eye enough to give it a try, mainly because it was a pizza without any tomato. Instead, it had a cheese sauce complemented by artichokes, ricotta and zucchini ribbons. It was tasty and filling but the artichokes seemed out of place.
For starters, we had crunchy lentil bites and a trio of mussels, calamari and langoustine. Both dishes were ideal for fans of spice but, at £9, one would have expected more fish in the seafood dish. Our other main, sirloin steak, was a real treat; suitably juicy and succulent and generously-sized.
Breakfast was an improvement on Whispering Pine Lodge, with the ability to self-serve (apart from for the cooked meal) giving the inn a less formal and more relaxed air. Plus, the service itself was very good, waiter Lorand even asking us if we wanted eggs sunny-side up.
The Indian ownership showed its hand with the grilled Bombay toastie, a combination of cucumber, beetroot, cheese and tomato inside a toasted sandwich. As nice as this was, those ingredients would have been more enjoyable later in the day.
Of the three hotels, The Cluanie Inn is the best for hiking and scenery. If you want a luxurious getaway this is your place.
Rokeby Manor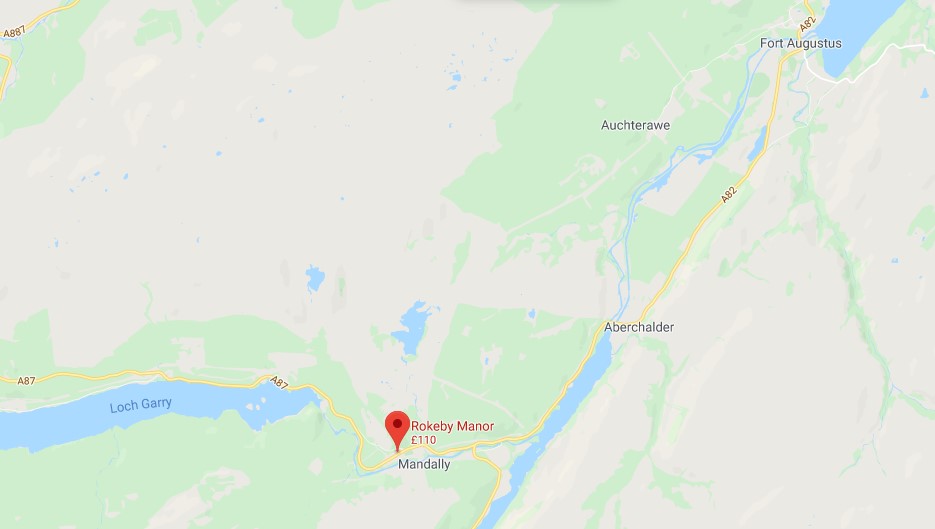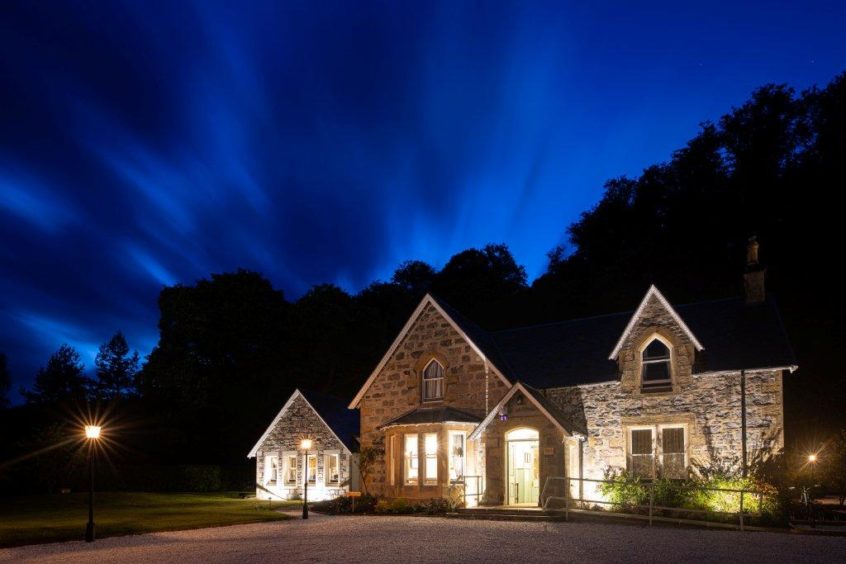 Rokeby Manor is the best-connected of the three hotels, located on the edge of Invergarry close to a post office, primary school and community hall.
The house was built in 1840 and retains its character of a country home with original wooden beams and cosy touches such as each resident being taken to their room by a member of staff when they check in.
There are 13 bedrooms, mainly made up in a classic style with floral wallpaper and all bar one having its own original fireplace.
A Scottish rose on each bedroom entrance door is a sweet touch and it is more of a pretty than elaborate place.
We never stayed overnight at Rokeby, making a pit-stop for food on the way home – and there is plenty that can be said for the dining experience here.
The rustic farmhouse restaurant, Emily's Byre, has a cozy bar and is a lovely place to relax.
The food, also, is noteworthy for offering authentic Indian dishes with an emphasis on 'Northern Frontier' specialities. The Indian-style soup, tomato and coriander shorba, was one of the best dishes of the trip, its subtle spices and moderate thickness getting all the delicate balances just right. The other starter, chicken tikka pieces, melted beautifully in the mouth.
For the main, the lamb shank was wonderfully marinated with Indian spices to further enhance a supremely-cooked piece of meat. Another star was the freshly-made cheesy garlic bread. This was food from another planet.
For dessert, unfortunately I ducked out of having kulfi, a traditional Indian cuisine, in favour of the now tried-and-tested bread and butter pudding. This sublime dish is a must-have for anyone visiting any of the Black Sheep Hotels.
If Whispering Pine Lodge is for the romance and Cluanie Inn is for the hiking and luxury, then Rokeby Manor is certainly for the food, delivering a succulent taste of India in glorious Scottish surroundings.
Mars Enterprises
Black Sheep Hotels is owned by Mars Enterprises, which started some groundbreaking hospitality enterprises in India.
It launched the first boutique hotel in Mumbai, 'The Gordon House Hotel'; the first ever 'self-service' American style diner in the city, 'Just Around The Corner'; the first ever South Indian chain of restaurants serving non-veg dosas, 'Dosa Diner', and the first ever Jazz bar and restaurant in the country, 'Jazz by the Bay'.
The list continues with the biggest nightclub in Mumbai, 'Three Flights Up', and helped transform a small secluded town called Landour to one of the most popular tourist destinations in the foothills of the Himalayas.
Information
Stephen Eighteen and his guest visited three hotels operated by the Black Sheep Hotels chain.
Prices, per night, in the low season start from:
Cluanie Inn – £75 single, £149 double
Rokeby Manor – £109
Whispering Pine Lodge – £149
While in high season you can expect to pay:
Cluanie Inn – £240 per night single, £280 per night double
Rokeby Manor – £240 per night
Whispering Pine Lodge – £240 per night
Contact details:
Cluanie Inn, Glenmoriston, Inverness-shire, IV63 7YW,
Rokeby Manor, Invergarry, PH35 4HG,
Whispering Pine Lodge, Spean Bridge, PH34 4DZ,
01809 335 021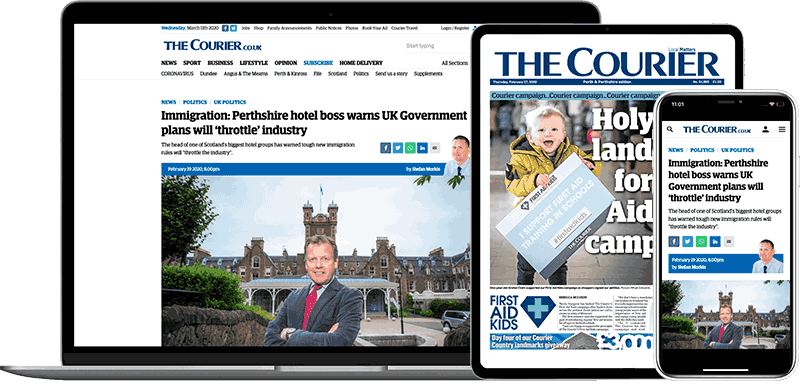 Help support quality local journalism … become a digital subscriber to The Courier
For as little as £5.99 a month you can access all of our content, including Premium articles.
Subscribe