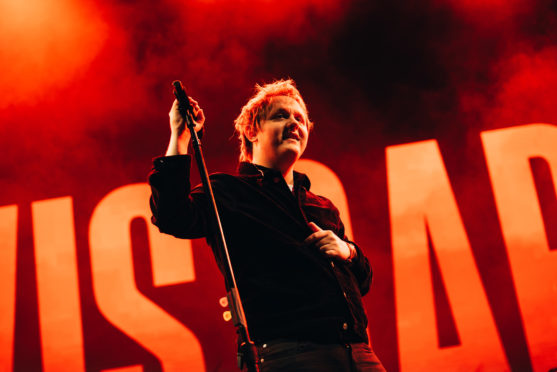 There are plenty of online events planned for the next seven days to soothe your lockdown blues:
The Cosmic Shambles Network keeps us company on lockdown with a special show and tell session, which sees scientists, teachers and enthusiasts of all stripes show off one of their favourite objects and discuss why they love it. Today's session features Robin Ince, Josie Long, Mark O'Connell, Dave Copplin and Deanne Rodger.
Fri May 15, 10.30am, free.
Artist Oliver Jones leads this online tour of his studio and answers questions about his work.
Fri May 15, 2pm, free.
Stay at home, drink a beer and join the BrewDog Online Bar for BrewDog news, a quiz, live music from the Xcerts, community and more.
Fri May 15, 6pm, free.
Live streamed virtual graduation for American high school seniors whose ceremonies have been cancelled due to the pandemic, hosted by Facebook and Instagram. Featuring a commencement address by Oprah and appearances by Miley Cyrus, Lil Nas X, Awkwafina, Jennifer Garner, Simone Biles and many more.
Fri May 15, 7pm, free.
Gilded Balloon presents a weekly online variety show, featuring big names and up-and-comers in the worlds of comedy, spoken word and cabaret performing from their homes for our entertainment. All donations will be given directly to the performers, and the line-up will be announced via Gilded Balloon's Twitter. Previous performers have included Jay Lafferty, Rosie Jones, John Hastings, Maisie Adams and more.
Fri May 15, 8pm, free.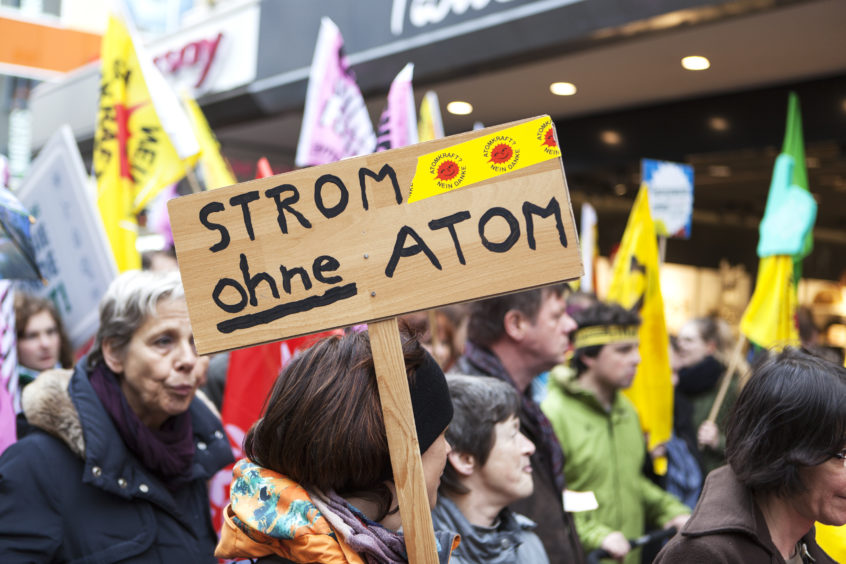 Actor Lily Cole and filmmaker Vicki Lesley discuss Lesley's documentary The Atom: A Love Affair, which charts the western world's love-hate relationship with nuclear power over the past 70 years.
Fri May 15, 8.30pm, free.
An opportunity for people to come together to chat, connect and build a community, hosted on Zoom by Scottish environmental campaigning charity Friends of the Earth Scotland.
Fri May 15 & Wed May 20, Fri 2pm; Wed 6pm, free.
A three-day online literary festival launched by the Authors' Club, showcasing fiction, memoirs and travelogues published during the coronavirus lockdown. The programme boasts talks from the likes of Robert Webb, Christina Lamb, Tim Finch, Andrew Lycett and more.
Fri May 15–Sun May 17, 4.30-8pm, free.
Online celebration of the natural splendour of Cairngorms National Park, wherein participants can learn more about iconic species like the wildcat and the capercaillie, hear from conservation experts, test their knowledge with quizzes and get creative with children's art competitions.
Fri May 15–Thu May 21, until Sun May 24. 9am, free.
Online gaming experience about eco-anxiety and the climate crisis, with every night of the virtual tour 'hosted' by a different theatre.
Fri May 15 and Sat May 16 & Thu May 21, times vary, pay what you decide.
Scottish comedian Limmy entertains us with a live stream of music, gags and chitchat on Twitch.
Fri May 15 & Mon May 18–Thu May 21, 9.30am-1.30pm, free.
Create abstract compositions based on a theme chosen by artist and session tutor Lisa King, who will guide participants through various abstract techniques. A percentage of proceeds will go towards the Emergency Designer Network.
Sat May 16, 10am, £15.45.
Explore the incredible world of science with exciting talks and demonstrations of family-friendly experiments to try at home at this online event. Featuring Dr Helen Czerski, Tom Hird and Liv Boeree.
Sat May 16, 11am, free.
Hour-long cardio exercise and hip-hop dance class led by Chris Unwin, as inspired by the American singer-songwriter sensation Billie Eilish.
Sat May 16, 2pm, £11.
Classes dedicated to yoga, creativity, mindfulness, spirituality and more, with the aim of helping us get through this strange present moment. All donations will go towards the Marie Curie hospice in Edinburgh.
Sat May 16, 3pm, £10.
In support of the mental health initiative CALM, Lewis Capaldi performs an acoustic rendition of his debut album Divinely Uninspired to a Hellish Extent in full, live streamed from his parents' house in Bathgate.
Sat May 16, 6pm, £5.
Weekly live stream of live music performances presented by Tolbooth Stirling. This performance features Ross Couper from Peatbog Faeries.
Sat May 16, 7.30pm, free.
Two-day virtual workshop to learn the basics of screen printing from the comfort of your home. Learn how to use just an embroidery hoop to create your own screen that you can use again. A kit of materials will be posted out to participants in advance.
Sat May 16 and Sun May 17, 6.30pm, £25.
Ivor Dembina performs his 2019 Edinburgh Fringe award-winning solo show via live stream, featuring kosher gags a-plenty.
Sun May 17, 5.45pm, £5.
Special guest scientists, comedians and musicians join in from their living rooms for a science, music and comedy show about the past, present and future of our blue planet. Part of Royal Albert Home. Hosted by Robin Ince, Steve Backshall and Dr Helen Czerski with special appearances from British Sea Power, Professor Brian Cox, Josie Long, Lemn Sissay, Cobie Smulders and more.
Sun May 17, 7pm, free.
Live stream of storytellers, musicians, spoken word artists and poets teaming up in unlikely pairs to create and delight audiences from the comfort of their own home. The performances will be held via Zoom.
Sun May 17 and Mon May 18, Sun 8pm; Mon 7pm, £5.
Energising yoga class set to golden disco classics.
Sun May 17 & Thu May 21, Sun 11am; Thu 8.15pm, £5.50.
A collective artwork created for and by the people of Dundee, as well as those living further afield, helping us share our experiences and stay connected during the lockdown. A new activity will be announced every week and contributions are shared on their online gallery.
Mon May 18, 12pm, free.
The film buffs over at Dundee Contemporary Arts hosts an online weekly discussion group via their social media platforms. The film is announced every Wednesday and the chat takes place on Tuesday afternoon through the hashtag #DCAFilmClub.
Tue May 19, 1pm, free.
Learn Indian dance routines as popularised through classic Bollywood films at this virtual class led by Sonia Sabri Company.
Tue May 19, 6pm & 7.15pm, free.
The DCA organises weekly creative activities for the wee ones inspired by a short film from the DCA's Discovery Film Festival, with downloadable resources posted on their Facebook page.
Wed May 20, 9am, free.
Virtual meditation session with a focus on the practice of loving-kindness, or 'metta', as practiced by the Dalai Lama. Hosted via Zoom.
Wed May 20, 7pm, £8.
Hot Yoga Glasgow host a fundraising raffle for the NHS with a variety of prizes on offer, which will be live streamed over Facebook Live.
Wed May 20, 7.30pm, £5 per ticket.
Professor Thomas Scharf from Newcastle University discusses how responses to the COVID-19 pandemic have been marred by ageism, reinforcing negative stereotypes around ageing and later life.
Thu May 21, 5.30pm, free.
The English indie rock band, best known for catchy singles Isn't She Lovely and Elvis Ain't Dead, performs a live streamed performance in support of the Royal Albert Hall.
Thu May 21, 8.15pm, free.