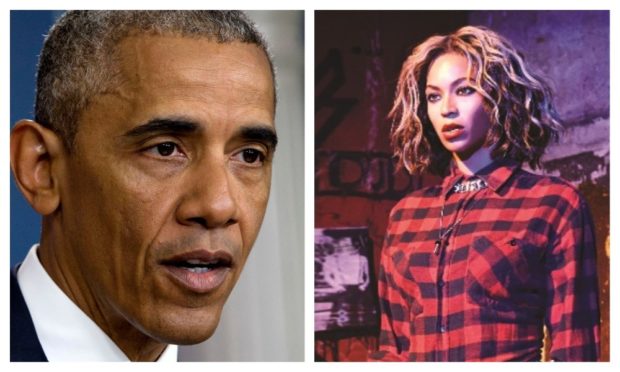 Though there are still lockdown restrictions there are plenty of online events to liven up the next seven days:
Sarah Rose Graber and Ruxy Cantir lead this inclusive video series about finding your inner joy and unicorn through dance. Suitable for all ages, the series will be broadcast via the NTS website and their social media channels.
Fri June 5, 2pm, free.
Eleanor Pender chairs this talk between Bex Hogan, author of Venom, and P M Freestone, author of Crown of Smoke, as they discuss the worldbuilding involved in their YA novels. The event will take place over Zoom.
Fri June 5, 5pm, £5 (£3; free).
Virtual garden party in celebration of homelessness charity Passage's 40th anniversary, with Adam Frost from BBC Gardeners' World doling out some gardening advice to us at home.
Fri June 5, 6pm, by donation.
Bookends perform their award-winning tribute show to the iconic American singer-songwriter duo live online.
Fri June 5, 8pm, £6.99.
An evening of cabaret comedy hosted by Marcel Lucont and featuring Jess Robinson, Myra Dubois, Javier Jarquin and Lena Mae Lenman.
Fri June 5, 9pm, £7 (£5).
Previously known as the Edinburgh Contemporary Clown Festival, this biennial celebration focuses on physical comedy theatre and integrating playfulness into our everyday lives. The 2020 programme will be entirely online and feature a roster of storytelling sessions, talks and workshops.
Fri June 5 and Sat June 6, times and prices vary.
Scotland's festival of science fiction, fantasy and horror writing heads online for its second edition, presenting a mix of live and pre-recorded talks, workshops and events held over YouTube and Zoom.
Fri June 5-Sun June 7, times and prices vary.
Twenty-one major film festivals – including the likes of BFI London Film Festival, Cannes, Sundance and TIFF – come together to host ten days of digital programming, designed to keep us inspired and connected during the lockdown.
Fri June 5-Sun June 7, times and prices vary.
Writing workshop led by author and Edinburgh Napier's MA Creative Writing programme leader David Bishop, with the aim of helping participants craft a well-structured plot. The event will be hosted live over Zoom.
Sat June 6, 11am, free.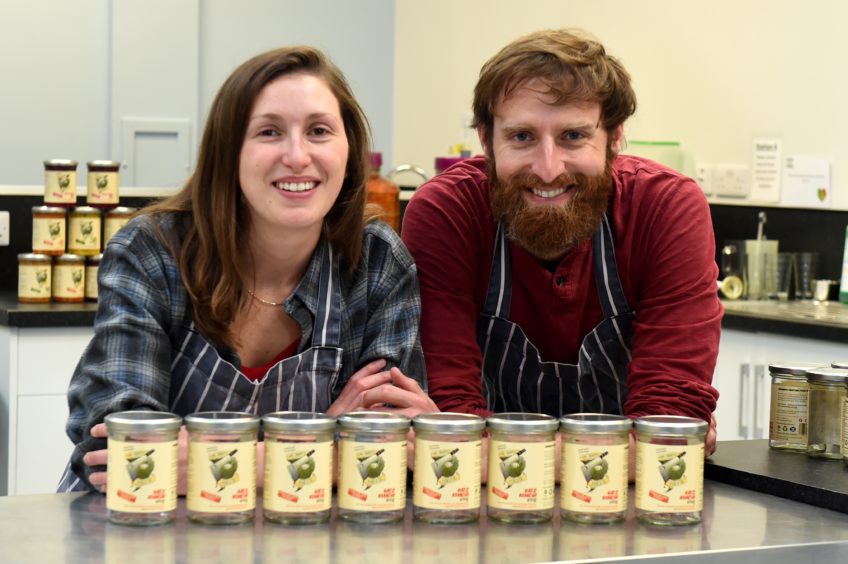 Learn how to make sauerkraut at home in this live online workshop from The Crafty Pickle Co. raising funds for CFINE, a charity that fights food waste and food insecurity in Scotland.
Sat June 6, 3pm, £10 suggested donation.
Online guided painting event suitable for all levels of experience. This session is themed around Banksy's Balloon Girl painting.
Sat June 6, 4.30pm, £14.99.
Virtual graduation ceremony for those high school graduates whose ceremonies have had to be cancelled due to the COVID-19 pandemic. Featuring commencement speakers Barack and Michelle Obama, Beyoncé, BTS, Lady Gaga, Alphabet CEO Sundar Pichai and Malala Yousafzai, and special appearances from Alicia Keys, Zendaya, Kelly Rowland and many more.
Sat June 6, 8pm, free.
As part of Cymera Festival, Edinburgh sci-fi magazine Shoreline of Infinity hosts this cabaret evening of music, stories, poetry and their famous raffle.
Sat June 6, 8pm, free.
Folk musician Laura Marling performs a live streamed solo concert from London's Union Chapel, featuring songs from her back catalogue as well as tracks of her latest album, Song For Our Daughter. In support of domestic violence charity Refuge and The Trussell Trust.
Sat June 6, 8pm, prices vary.
Aberdeenshire folk singer and 2018 Scots Singer of the Year performs an online concert over Facebook, with a Q&A session starting at 7.45pm.
Sat June 6, 8pm, £5.
Fantasy comedy authors Heide Goody and Iain Grant lead this workshop on how to inject humour into your creative writing. Held over Zoom.
Sun June 7, 3pm, £5 (£3).
Online event in place of the Fort William round of the UCI Mountain Bike World Cup, featuring a host of stars and guests, memories and celebrations, plus a unique virtual World Cup.
Sun June 7, 4pm, free.
VillagePeopleWeekend hosts an online drag show to raise funds for charity. The show will be hosted by RuPaul's Drag Race stars Adore Delano and Victoria Secret. The line-up includes Yshee Black, Joe Black, Polly Amorous, Ann Phetamine, Violet Period, Sophia Stardust, Viva La Diva, Choriza May and Donny Lad.
Sun June 7, 8.30pm, £10.
The National Maritime Museum hosts this online storytelling workshop via Zoom, suitable for ages 7-13. The interactive session will focus on stories of epic voyages and the challenges that these explorers faced.
Mon June 8, 2.30pm, free.
British chef Marco Pierre White discusses the cuisine of the Scottish Highlands at this online talk, as well as touching upon the challenges that the food and hospitality industry faces in light of the COVID-19 pandemic. This webinar will be held over Zoom.
Mon June 8, 4pm, free.
A monthly rendez-vous for those interested in discussing scientific topics en francais in a relaxed atmosphere. A minimum proficiency of B1 in French is advised. This talk will be led by Hugo Defienne from the University of Glasgow.
Tue June 9, 6.30pm, free.
The Four Thieves and The Honor Oak comedy nights move online to Zoom, with comedians Sindhu Vee, Matt Green and host Robyn Perkins.
Tue June 9, 8pm, £5 (free).
Theatre-maker Rosa Torr leads this workshop for those who are interested in writing a play designed to be performed via Zoom or another online platform.
Wed June 10, 2pm, free.
ADC Theatre presents this play which imagines what might happen if important figures from the Bible decided to express themselves online.
Wed June 10, 7pm, free.
Theatre and creative learning charity Mortal Fools delivers this two-hour workshop on how to communicate effectively and confidently online.
Thu June 11, 10am, £25.
Professor Nick Megoran from Newcastle University discusses the role of the university during a global crisis, particularly for those studying in the humanities, drawing upon the wartime writings of C S Lewis and J R R Tolkien.
Thu June 11, 5.30pm, free.
The National Poet for Scotland, the great Jackie Kay, curates and hosts a weekly series of online literary and musical performances, showcasing the incredible range of established and up-and-coming voices from Scotland and around the world. The events will be streamed via the National Theatre of Scotland's YouTube channel, Facebook page and on the Makar to Makar website.
Thu June 11, 7pm, free.
Glasgow's Sonnet Youth Social Club brings together artists to stream incredible performances direct to your home via Facebook Live, hosted by Kevin P. Gilday and Cat Hepburn.
Thu June 11, 8.05pm, free.