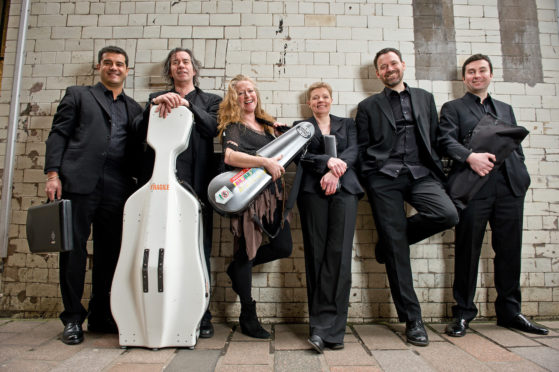 Lockdown restrictions are beginning to be eased but entertainment remains mainly an online activity. Here is our round-up of events over the next seven days:
The Charlatans frontman posts tweets in real time while his followers stream or play an album of his choice. Ask questions or share memories using the hashtag #TimsTwitterListeningParty. Highlights for this week include Madness' One Step Beyond and Gary Wilson's Think You Really know Me.
Daily, times vary, free.
The comedy streaming platform presents a month of live laughs on Zoom from some of the biggest names on the circuit. This week sees sets from the likes of Sarah Keyworth, Mark Watson, Jessica Fostekew and Eshaan Akbar.
Daily, until Fri July 31, 8pm, £9.
Live online mass participation performance of John Cage's controversial piece 4'33", which sees musicians not play their instruments throughout the work's three acts. Participants will perform the piece over Zoom and audiences can watch via Red Note's YouTube channel.
Fri July 3, 3pm, free.
An evening of cabaret comedy hosted by Marcel Lucont and four guests from the world of circus, musical comedy, magic and burlesque. Featuring Anna Mann, Christian Lee, Jess Robinson and Richard Energy.
Fri July 3, 9pm, £7 (£5).
New virtual agricultural event hosted by The Press and Journal, The Courier and the Royal Highland Show. Cattle, sheep, horse, goat and poultry producers can submit videos of their top stock to be judged online by some of the country's most respected livestock breeders. There will also be a virtual food and drink tent, cookery demonstrations and a cake competition.
Fri July 3 and Sat July 4, 9am, free.
The Two Crime Writers and a Microphone podcast presents this online festival streamed live on Zoom and featuring some of the world's best crime writers including Lee Child, Val McDermid, Martina Cole, Anthony Horowitz, Don Winslow, Ruth Ware, Megan Abbott, Ian Rankin and Abir Mukherjee, as well as celebrity guests Steph McGovern, Richard Osman and Janey Godley. All funds raised will be donated to the Trussell Trust to support food banks in the UK.
Fri July 3 and Sat July 4, times vary, £20.
The team behind Glastonbury's Shangri-La presents the world's largest music and arts festival in virtual reality, filled with wild dance-floors, secret headliners and hidden venues. Explore via Sansar on PC, VR or mobile app or stream live and direct via Beatport and Twitch. Music highlights include Fatboy Slim, Peggy Gou, Frank Turner, Alabama 3 and more.
Fri July 3 and Sat July 4, times vary, free (£10 premium).
Paisley's annual Sma' Shot Day heads online for its 2020 edition, with a full programme of events and activities to mark this historic day in the town's history. Highlights include an open mic night, live drama workshops, a virtual tea dance, a new songwriting showcase and more.
Fri July 3 and Sat July 4, times vary, free.
Amnesty International, UK Black Pride, Stonewall and ParaPride join forces for this virtual Pride celebration including a series of gigs, comedy shows, panel discussions and arts-based events.
Fri July 3 – Sun July 5, 12pm, free.
A celebration of the best of British and international short form documentaries. The festival heads online for its 2020 edition, which includes over 60 short film screenings, Q&As and discussion panels.
Fri July 3 – Sun July 5, 12.30pm, pay what you can.
Artist Jamila Walker leads this online family art workshop on combining nature and man-made constructions to bring a wee spot of nature into your home, broadcast live via Meadow Arts' Instagram page.
Sat July 4, 2pm, free.
Interactive family storytelling session wherein a practitioner at the Globe Theatre brings to life Macbeth's ghoulish and bloody path to kingship in medieval Scotland. Suitable for ages 5 – 12.
Sat July 4, 2.30pm, £25 – £45.
The acclaimed violinist and winner of the 2020 Grammy Award for Best Classical Instrumental Solo performs this virtual concert in support of London's Royal Albert Hall.
Sat July 4, 7.30pm, free.
Iconic comedy venue The Stand heads online with another week of virtual gags, streamed live from the venue. Hosted by Mark Nelson, the line-up includes Christopher MacArthur Boyd, Gus Lymburn, Amy Matthews, Stephen Buchanan and Susie McCabe.
Sat July 4, 8pm, free.
Famed Scottish crime author Ian Rankin and beloved Scottish comedian Janey Godley discuss Ian's new Rebus novel to be released later this year. Streamed live on Zoom.
Sat July 4, 8pm, £20.
Doggett and Ephgrave host an informal live interview with interesting people over Zoom. Audiences are able to submit questions and tickets will go towards Hitchin Mostly Comedy. This week's chat features the comedian Tony Law.
Mon July 6, 7.45pm, £5.50.
The Royal Conservatoire of Scotland hosts this five-day online course in percussion skills for young musicians ages 12 – 17.
Mon July 6 – Thu July 9, until Fri July 10. 11am, £195 for the entire course.
The Commentators duo commentate on films they have never seen for a series of live broadcasts and podcasts. Last week they covered the '80s classic Dirty Dancing.
Tue July 7, 7.30pm, free.
Kathryn Welch, the former Director of Voluntary Arts Scotland, leads this online conversation about maintaining a sense of wellness, keeping connected and starting creative projects in this strange time.
Wed July 8, 8am, free.
Sarah Rose Graber and Ruxy Cantir lead this interactive video series about how to tell your own stories at home, suitable for ages 5+. The workshop will be broadcast via the NTS website and their social media channels.
Wed July 8, 2pm, free.
Theatre-making workshop wherein participants can devise a work based on their lockdown routines, led by Christiana Bissett.
Wed July 8, 2pm, free.
Online business webinar on embedding a social purpose within your business and making a positive difference in the world.
Thu July 9, 4pm, free.
Online talk hosted by the National Library of Scotland with herbal storyteller Amanda Edmiston, who shares stories of summer meadow plants and their role in the verdant world of the 18th Century.
Thu July 9, 5pm, free.
Dr Tina Chanter discusses how philosophy — in particular the writings of Emmanuel Levinas — can help us navigate these troubling times. Followed by a live Q&A.
Thu July 9, 5.30pm, free.