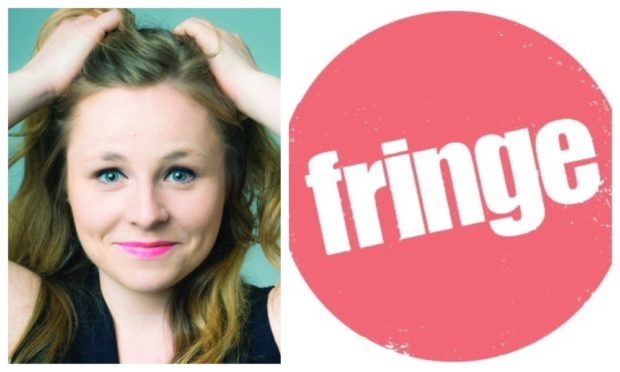 A is one of the online highlights over the next seven days.
Online summer event wherein gardens across Scotland offer workshops, practical advice and video tours. Featuring cottages and castles, head gardeners, plant experts, world-renowned gardens and hidden Scottish gems, the festival provides a chance to virtually step into these spaces and meet the people who cultivate them.
Daily, until Sat August 15. Times vary, free.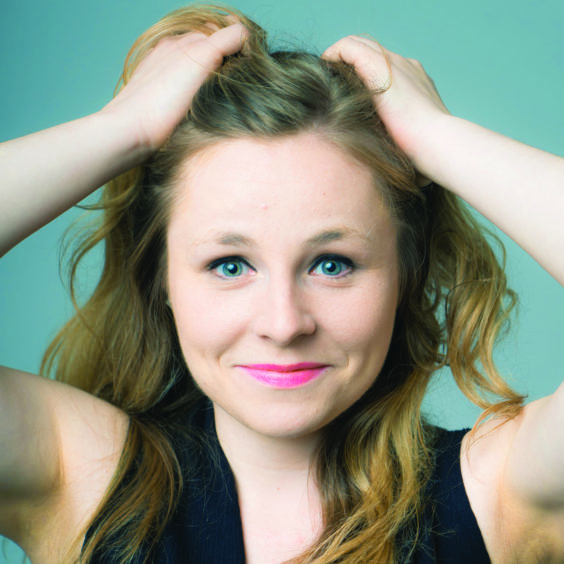 The Free Edinburgh Fringe goes online for their 2020 programme, with daily broadcasts of comedy, cabaret, chat and theatre throughout the month of August. Takes place via Zoom and other live streaming means. This week features acts from Charmaine Hughes, Sasha Ellen and more.
Daily, until Sun August 30. Times vary, free.
The Royal Society of Edinburgh hosts this online series of talks and workshops dedicated to the advancement of knowledge in various fields, from robotics to cancer research.
Daily, until Sun August 30. Times vary, free.
The famed city-wide visual arts festival hosts online screenings and live performances on its website in honour of its cancelled August programme, featuring works by Rosalind Nashashibi, Rae-Yen Song's Song Dynasty, Shannon Te Ao's With the sun aglow, I have my pensive moods and Hanna Tuulikki's Sing Sign: a close duet.
Daily, until Sun August 30. Times and prices vary.
Digital crafting afternoon held over Zoom, and hosted by the Glasgow Zine Library. Participants are encouraged to bring whatever craft project they're working on — sewing, knitting, crocheting, drawing or others — and work on them in companionable silence or with light chat.
Fri August 7, 3pm, free.
Red Note musicians perform concerts of new music, broadcast from their home to ours via YouTube. Today's performance features works by Steven Watson, Clara-Jane Maunder, Joshua Clayton, Mauricio Cristales Armas and Carmen Ho.
Fri August 7, 3pm, free.
An independent production company produces and curates each edition of this hour-long variety show streamed every Friday evening during the Fringe. The streams showcase the best of the festival across a range of genres, including comedy, music, dance and cabaret. Funds raised from ticket sales will be donated to participating venues and acts.
Fri August 7, 7pm, by donation.
Virtual reading of Zinnie Harris' play, Meet Me at Dawn. 20% of proceeds will be donated to LGBTQIA+ charities, Stonewall Scotland and The Gay Center in NYC.
Fri August 7, 8pm, £8-£16.
Britt Pay leads this performance workshop, which draws on traditions of clowning and focuses on fun.
Sat August 8, 2pm, £17.50.
Pianist Warren Mailley-Smith, who made his name performing Chopin's complete works for solo piano by memory, performs an intimate, live streamed concert live from London. Broadcast via Facebook Live.
Sat August 8, 7.30pm, £5.99.
The Edinburgh International Festival marks what would have been the opening weekend of the 2020 festival season with a specially commissioned film, featuring new work from artists across genres, as well as famous faces that have participated in the festival throughout the years, and collaboration with the other August festivals. The film will be broadcast via YouTube, Facebook Live and BBC Scotland.
Sat August 8, 9.30pm, free.
Annual showcase of current, classic and vintage vehicles. The 2020 edition will take place online, with proceeds going to support restoration work to the Dundee Museum of Transport.
Sun August 9, 9am, £3.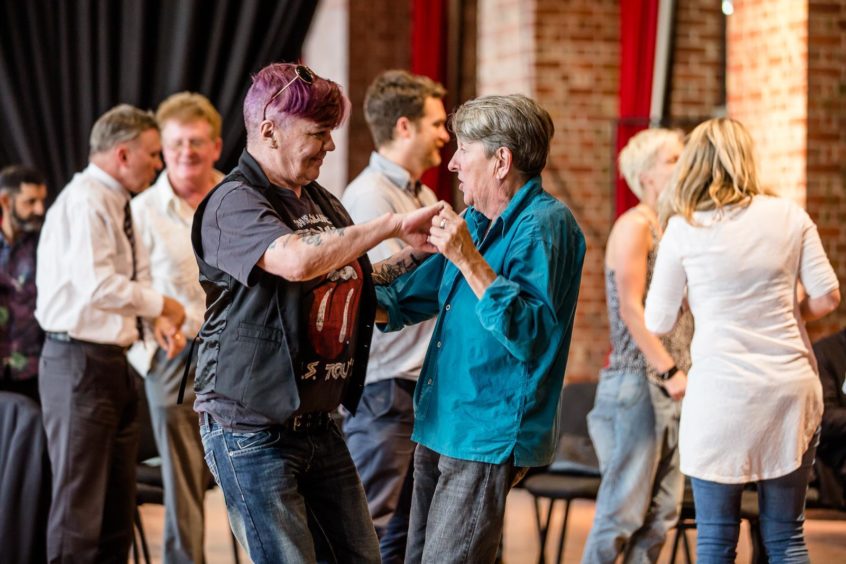 Free monthly social dance club for lesbian, gay, bisexual, gender diverse and intersex elders and allies. Currently taking place over Zoom.
Sun August 9, 2pm, free.
Film director and arts organisation leader Sandy Thomson leads this exercise-based workshop on how to confront our problems head-on and applying creative thinking in practical ways.
Mon August 10, 2pm, free.
Edinburgh-based sci-fi magazine Shoreline of Infinity presents an evening of readings, chat and a live audience Q&A with writers Jane Yolen, Jo Walton, Rachel Plummer and Ada Palmer.
Mon August 10, 8pm, by donation.
The social enterprise Creative Minds hosts a live family-friendly art-making session via their Facebook every week, with every session focusing on a different theme and medium. Information about the live session will be posted on the Saturday before the event.
Tue August 11, 10am, free.
Immersive yoga class with a focus on dynamic and restorative vinyasa poses, set to a soundtrack of doom, drone, ambient, avant-garde and psychedelic sounds.
Tue August 11, 6pm, £7.70.
Online creative writing workshop for those looking to craft compelling protagonists and villains, focusing on aspects of backstory, development and dialogue.
Tue August 11, 6.30pm, pay what you can.
Beth Davis-Hofbauer leads this workshop on creating various types of paper flowers. Participants are then encouraged to fill a room with these flowers, and send a photo to Beth as part of a massive digital installation artwork that celebrates community, connectivity and nature.
Wed August 12, 2pm, free.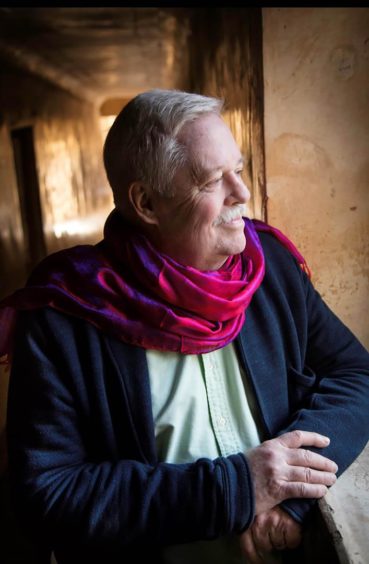 Armistead Maupin, LGBTQ+ activist and author of seminal novel series Tales of the City, discusses the current state of our society in conversation with the great Ian McKellen.
Wed August 12, 6.30pm, £20-£25.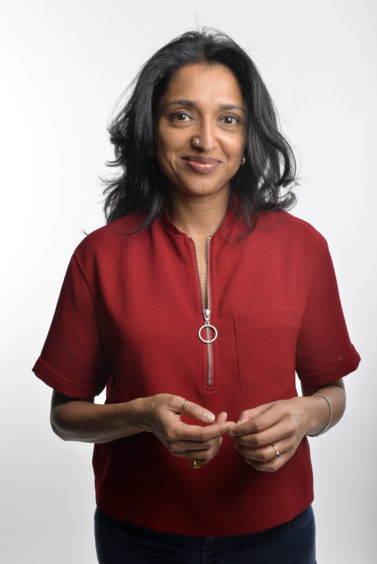 Anarchic panel show hosted by the sketch comedy team Pappy's, and featuring comedians Joe Wilkinson and Sindhu Vee.
Wed August 12, 8pm, £5.
Historic Environment Scotland hosts a weekly livestream Q&A session covering a variety of topics from castles to climate change.
Thu August 13, 3.30pm, free.
WiseMind Yoga offers weekly sessions on mindfulness, meditation and yoga.
Thu August 13, 5pm, free.
The bestselling author discusses her novel The Vanishing Half, which follows two twin sisters who grow up to inhabit drastically different worlds in their adulthood.
Thu August 13, 6.30pm, £10-£15.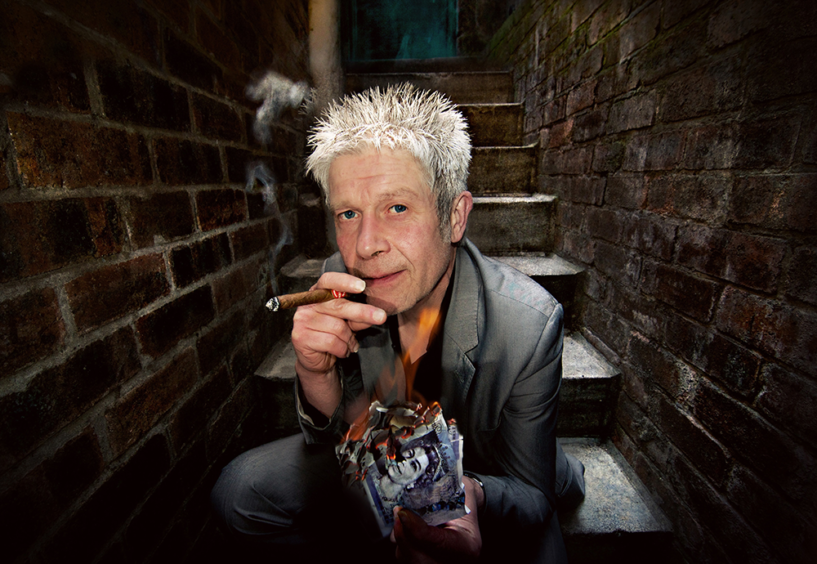 The Scottish comic presents his guide on what to see at this year's online edition of the Free Edinburgh Fringe Festival via Twitch.
Thu August 13, 8pm, free.