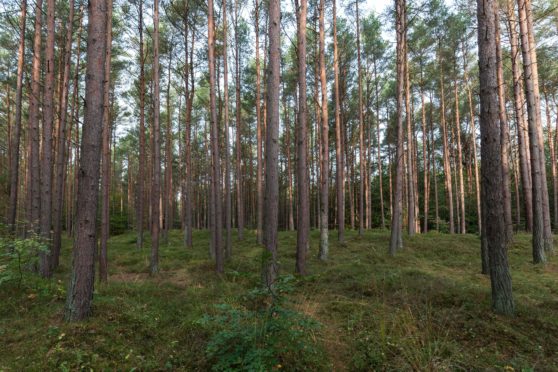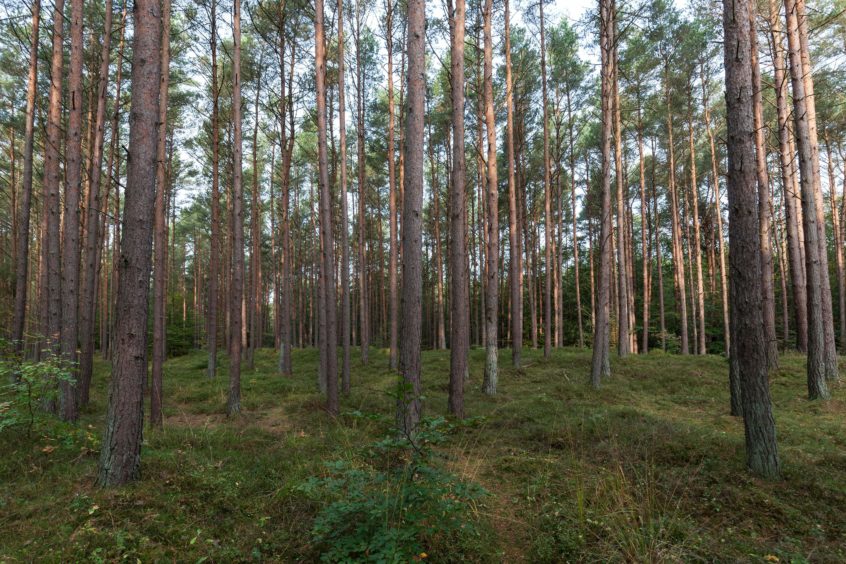 The annual Scottish Tree Festival, which celebrates Scotland's woodland goes online in 2020 with over 40 live and virtual events. Beginning this week, it is one of several events coming up online.
Is there an event in Courier country you think we should know about? Click here to
to submit your event via our online form.
An established and celebrated feature in the Scottish literary calendar attracting many big names. For ten days Scotland's National Book Town buzzes with book events as well as theatre, music and site-specific events in quirky venues. The 2020 event will now take place online and will feature two main themes: Resilience and Connection.
Daily, until Sun October 4. Times vary, free.
Live streamed performance featuring Rambert's full company of dancers, in a piece by leading choreographer and film-maker, Wim Vandekeybus, which explores the strength and fragility within us all during these troubling times.
Fri September 25, 8pm, £10.
The singing sock ensemble devises new material based on suggestions from audience members via Zoom.
Fri September 25, 8pm, £9.
Live streamed concert featuring the Scottish folk singer and songwriter, who has been named MG ALBA Scots Singer of the Year an unprecedented three times.
Fri September 25, 8pm, £14.
Gethin Jones presents exclusive content from across the UK from the worlds of art, fashion, music, dance, poetry, comedy and food. Featuring comedy from Rory Bremner, a performance from the Northern Ballet Company's Dominique Larose, a tour of the new Mary Quant exhibition in the V&A Dundee and more. Join in and fundraise for Maggie's for free entry to the livestream.
Fri September 25, 8pm, by donation.
The annual Aberdeenshire-based celebration of food and music heads online this year with a digital programme of craft workshops and music events taking place on Facebook.
Fri September 25-Sun September 27, times vary, free.
The first-ever edition of the Taiwan Film Festival Edinburgh features a digital programme of 20 curated films, spanning the depth and breadth of Taiwanese cinematography from the 1960s to present day.
Thematic strands include Hokkien-language cinema, adaptations of works by famed romance novelist Chiung Yao and highlights from the Taiwanese New Wave.
Fri September 25-Sun September 27, times vary, free.
The 13th edition of the Scottish film festival dedicated to political activism and global change hits our screens for its first-ever online programme. Thirty feature length and short films will be broadcast alongside live Q&As, conversations and workshops.
Fri September 25-Sun September 27, times and prices vary.
Student-led literary arts festival celebrating unconventional forms of artistic expression. Presented by the University of Aberdeen's WORD Centre for Creative Writing, the free online events include workshops, author events, panel discussions and performance nights. The line-up features Lemn Sissay, Eimear McBride, Leila Aboulela, Koby Adom, Jenni Fagan and more.
Fri September 25-Sun September 27, 10am, free.
West Coast-based book festival with a great little line-up of events for kids and adults alike. The festival heads online for 2020 with a series of four sessions around the themes of poetry, history, fiction and crime. All events will be launched on the festival's YouTube channel at 7pm each evening.
Fri September 25-Sun September 27, 7pm, free.
Author Eoin McLaughlin and illustrator Polly Dunbar read from their new picture book, which follows best friends Hedgehog and Tortoise as they discover new ways to show affection from a distance, while teaching children the importance of social distancing.
Sat September 26, 4pm, free.
A community arts festival, with poetry, music and art at the forefront. The 2020 edition of the festival includes a mix of online and in-person events (lockdown regulations permitting), and includes a variety of open studios, the annual Penicuik Turner Prize Exhibition, concerts, writing workshops, lectures and more.
Sat September 26-Thu October 1, until Sun October 4. Times and prices vary.
Set up after the Make Poverty History march in Edinburgh during the 2005 G20 meeting, the festival aims to raise the profile of international justice and development issues with a series of talks and events. This year's online programme features talks and workshops about climate change, the privatisation of healthcare around the world, and how we can hold corporations and governments to account.
Sat September 26-Thu October 1, until Sat October 17. Times and prices vary.
The young author and environmental campaigner discusses his debut memoir, which explores how he finds both joy and consolation in the natural world. Diary of a Young Naturalist has since won the Wainwright Prize, and has been longlisted for the 2020 Baillie Gifford Prize.
Sun September 27, 9pm, free.
The acclaimed literary festival heads online for 2020, with three events every Sunday. The morning session will feature something for the kids, while the afternoon and evening session will feature talks by literary luminaries. This Sunday will see Libby Jackson, Alistair Moffat and Kirsty Wark take the virtual stage.
Sun September 27, until Sun October 4. Times vary, free.
A six-day free digital books festival for children and young people featuring storytime, draw-along sessions and talks about issues inspired by the Waterstones UK Children's Laureate Cressida Cowell.
Sun September 27-Thu October 1, until Fri October 2. Times vary, free.
A pre-recorded lecture hosted by Edinburgh's Surgeons' Hall Museums, which highlights the 19th century 'medical detectives' who became the inspiration for Arthur Conan Doyle's famous sleuth.
Mon September 28, 7pm, £2.
The author and co-director of Scottish BAME Writers Network discusses The Black Flamingo, a coming-of-age story told in verse which won the Stonewall Book Award.
Mon September 28, 9pm, free.
Nesta hosts a series of free online events centred around people-powered public services, showcasing the individuals and organisations who help local governments and community groups tackle society's big problems, from COVID-19 to the climate crisis.
Mon September 28-Thu October 1, times vary, free.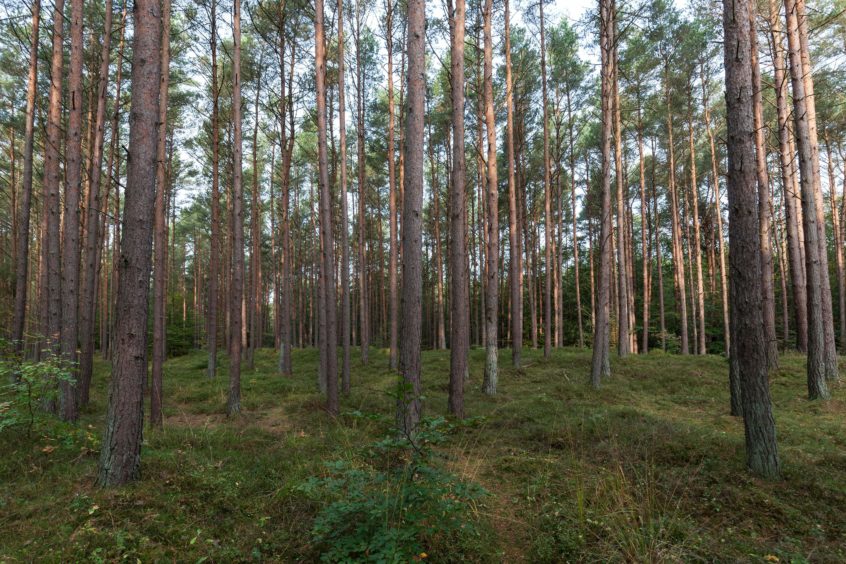 The annual festival organised by Discover Scottish Gardens which celebrates Scotland's woodland goes online in 2020 with over 40 live and virtual events.
Mon September 28-Thu October 1, until Tue December 1. Times vary, free.
Scottish performer Hannah Lavery, Sir Geoff Palmer, Professor Emeritus in the School of Life Sciences at Heriot-Watt University, and Lisa Williams of the Edinburgh Caribbean Association discuss how Scotland can come to terms with its colonial history, and improve representation throughout Scottish society.
Tue September 29, 5pm, free.
Online poetry workshop taking place over Zoom, which sees poet Kathryn Bevis lead participants through the practice of writing poems in response to the living world.
Thu October 1, 10am, £12.50.
Mix Up Theatre presents an online poetry workshop led by Katie Ailes for youth ages 12–18.
Thu October 1, 6.30pm, £4.
The former Spice Girl performs a preview of her latest album, Colour & Light, via live stream and followed by an after party with a DJ set.
Thu October 1, 8pm, £7.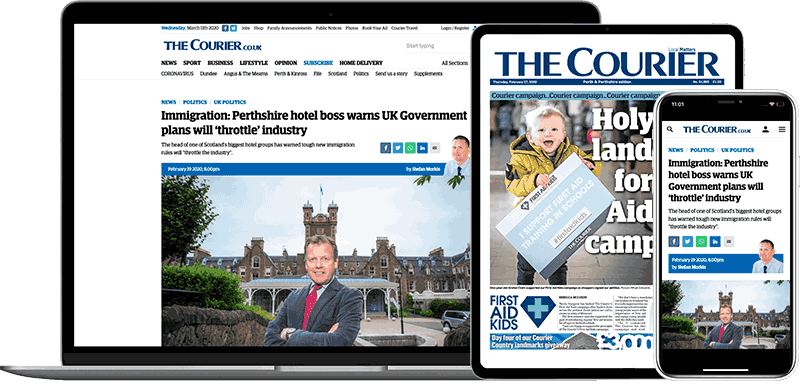 Help support quality local journalism … become a digital subscriber to The Courier
For as little as £5.99 a month you can access all of our content, including Premium articles.
Subscribe