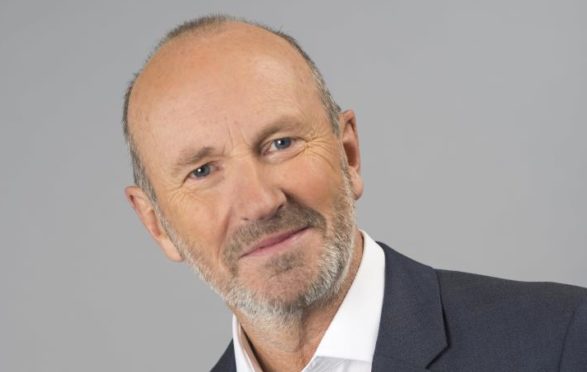 Performances by Scottish pop duo Hue and Cry and Perth comedian Fred Macaulay are among several events taking place online over the next seven days.
Is there an event in Courier country you think we should know about? Click here to
to submit your event via our online form.
A celebration of live storytelling and imagination uniting Scottish and international storytellers and musicians. Performance, workshops, talks and children's events radiate out from the capital with guest storytellers from across the globe. The 2020 edition will focus on tales that explore Scotland's place as a coastal nation and the many voyages that have shaped its cultural identity today, as part of Scotland's Year of Coasts and Waters.
Daily, until Sat October 31. Times and prices vary.
Scotland's international film festival for young audiences combines the best youth cinema from around the world with a series of creative workshops and events. The festival goes online for its 17th edition, with 15 short films for all ages and plenty of resource packs for pre- and post-screening activities.
Daily, until Sun November 1. Times and prices vary.
Edinburgh's Halloween horror festival heads online for 2020, with plenty of creepy storytelling, talks, theatre, comedy and more.
Daily, until Sun November 1. Times and prices vary.
Dr Terri Francis and curator Karen Alexander lead this online discussion on the fascinating life and career of dancer Josephine Baker, and how her role as an entertainer intersected with her work as an activist. Held via Zoom.
Fri October 23, 6pm, free.
The festival which platforms and celebrates artists of colour launches their all-digital 2020 programme, with the theme of 'Decolonising Theatre'. Highlights include a performance by award-winning Glasgow-based choreography Mele Broomes.
Fri October 23, until Sun Oct 25. Times and prices vary.
The acclaimed Aberdeenshire folk singer and her live band perform a live set at the Scots Language Awards.
Fri October 23, 8pm, £14.
The Scottish pop duo perform live from their recording studio, revisiting a selection of their songs from their album A's & B's.
Sat October 24, 7.30pm, £9.95.
The Stand continues to make us laugh at their weekly comedy shows on YouTube. Featuring Mark Nelson as MC and gags from George Fox, Susan Morrison, Chris Forbes, Ryan Cullen and headliner Fred MacAulay.
Sat October 24, 8pm, by donation.
The young American pop phenomenon and the latest to pen a Bond theme performs a virtual concert, titled Where Do We Go?
Sat October 24, 11pm, $30.
The seventh iteration of this annual celebration of Spanish and Latin American culture heads online for 2020, featuring 16 feature films, 11 short films, and a series of lockdown monologues, which anyone can enjoy wherever they are in the UK.
Sat October 24 and Sun October 25, times and prices vary.
An innovative festival of new music bringing together a wide range of different musical styles in a variety of concerts, workshops, installations and talks. This year's festival will be split over two weekends, with October's programme featuring a variety of live streamed performances from the likes of EXAUDI, Crash Ensemble and more.
Sat October 24 and Sun October 25, times and prices vary.
Live and interactive Zoom show for kids, wherein audiences get to devise their own story and characters with some help from the team at Roustabout Theatre. Suitable for ages 3+.
Sat October 24-Wed October 28, 11am & 2pm, £5.
Live recording of the podcast Quickly Kevin, dedicated to 90s football and hosted by comedian Josh Widdicombe, Chris Scull and Michael Marden. This episode will also feature Matt Forde and Tom Craine.
Sun October 25, 8pm, £5.55.
The Charlatans frontman Tim Burgess dedicates three days of his popular Twitter listening party to the ten albums shortlisted for this year's Scottish Album of the Year Award. Each nominated artist will join Burgess during their respective listening party to reveal insights in their process of making the acclaimed album.
Mon October 26-Wed October 28, times vary, free.
Imperial College London hosts a series of workshops, talks and quizzes about how science can help us better understand our physical and mental health in the context of COVID-19 and climate change.
Mon October 26-Thu October 29, until Sun Nov 1. Times vary, free.
A talk about Black Scottish history, centred around the figure of 19th century 'merchant prince' Charles Heddle, a mixed-race Afro-European who made his fortune in Sierra Leone. Hosted by the University of Aberdeen.
Tue October 27, 1.15pm, free.
A solo talk about children's author Morpurgo's huge breadth of work, from the worldwide success War Horse to latest novel Boy Giant.
Tue October 27, 7pm, £4.99.
Acclaimed Zimbabwean author Tendai Huchu leads this online discussion on transnational identities and the diversity of Black identities in celebration of Black History Month. Hosted by the University of Aberdeen.
Wed October 28, 3pm, free.
MP Tasmina Ahmed-Sheikh OBE and Fatima Zahra Joji discuss why there aren't more BAME women in politics and how this issue can be rectified. Hosted by the University of Aberdeen.
Wed October 28, 5pm, free.
Online workshop wherein environmental charity Hubbub and chef Mark Breen show families how to make pumpkin passata pasta along with pumpkin seed pesto and pumpkin crisps.
Wed October 28, 6pm, free.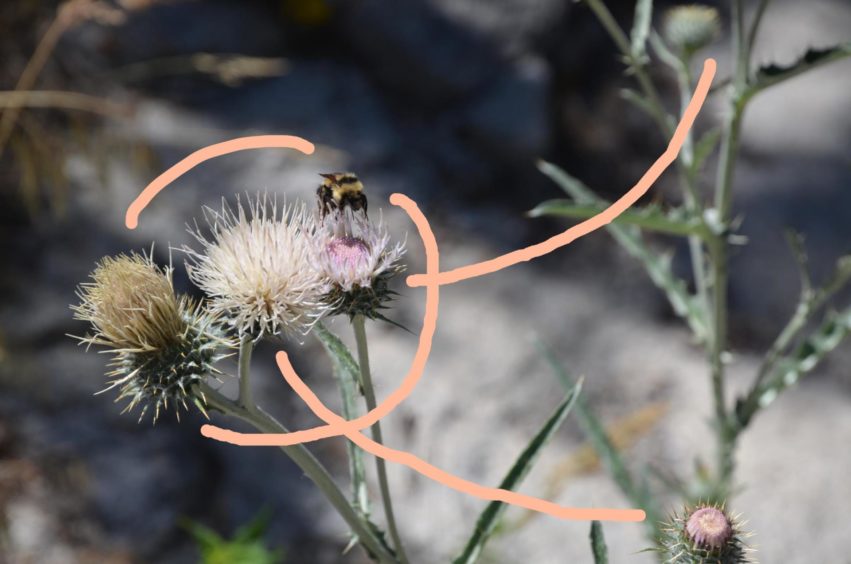 Artist Scott Rogers premieres his video work The Rowan Feeds the Blackbird, the Blackbird Sows the Rowan, which explores the political and ecological implications of mutualism – a term describing the beneficial relationship between different species. Broadcast live from Edinburgh's City Observatory, followed by a Q&A.
Wed October 28, 6pm, free.
Palace of Holyroodhouse senior curator Deborah Clarke and National Museums Scotland curator Dr Anna Groundwater discuss Mary, Queen of Scots in this online talk exploring life at the court of Scotland's most famous monarch.
Wed October 28, 7pm, free.
Edinburgh World Heritage hosts this panel discussion with various artists and museum curators, who discuss their favourite depictions of the famed city and why Edinburgh has served as muse to so many artists.
Thu October 29, 6pm, £8 (members £4).