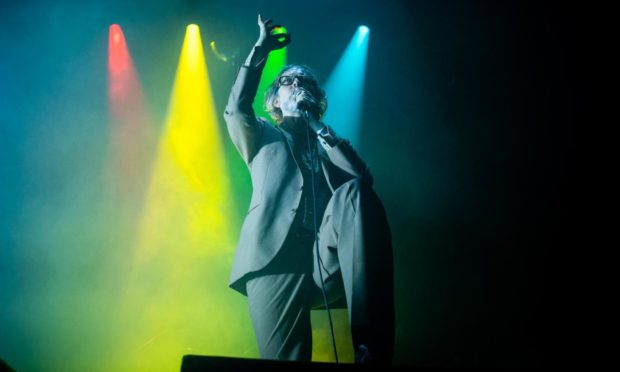 Jarvis Cocker and Tim Minchin are among stars performing online over next seven days. Here is the full list of forthcoming online events.
Is there an event in Courier country you think we should know about? Click here to
to submit your event via our online form.
A gentle and relaxing online yin yoga class open to all levels of experience, featuring breath work and mindfulness exercises. The class will take place on Zoom.
Fri November 13, 10am, £5.
Black female artists and activists from Scotland and across the world reimagine new futures during and post-COVID-19 in this event presented by The University of Glasgow, Africa in Motion and Glasgow Women's Library.
Fri November 13, 7.30pm, free.
Acclaimed Icelandic singer-songwriter Ásgeir performs a special live streamed show from Reykjavík, featuring tracks of his latest album Bury the Moon. The performance is part of the Iceland Airwaves virtual festival programme.
Fri November 13, 10pm, £15.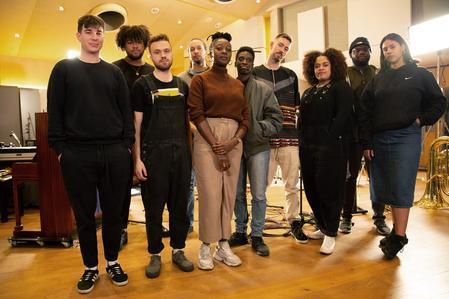 Cassie Kinoshi and SEED Ensemble celebrate the life and work of spiritual jazz icon Pharoah Sanders at this concert broadcast from the Barbican. The Mercury-nominated ten-piece band will perform songs from Sanders' songbook, alongside special guests Shabaka Hutchings, Ashley Henry, Richie Sievwright and Yahael Camara-Onono.
Sat November 14, 8pm, £12.50.
The Stand continues to make us laugh at their weekly comedy shows on YouTube. Featuring Mark Nelson as MC and gags from Liam Withnail, Joe Heenan, Robin Grainger, Jojo Sutherland and headliner Kai Humphries.
Sat November 14, 8.30pm, by donation.
Artist Stuart Whipps discusses his practice and new body of work in this filmed documentation of his exhibition at Dundee Contemporary Arts. Streamed via Vimeo.
Sat November 14 and Sun November 15, times vary, free.
Live virtual event featuring the two celebrated crime writers, as they discuss their latest thrilling releases – The Law of Innocence and A Song for the Dark Times – respectively.
Mon November 16, 7.30pm, free.
The Scottish blues guitarist performs a set of acoustic covers from musicians that have influenced him, and shares stories from his days busking on the streets of Glasgow.
Mon November 16, 9pm, £10.
Round table discussion hosted by the College of Art at the University of Glasgow examines whether a post-COVID world might offer opportunities to reduce social inequality and alter the structures of capitalism.
Tue November 17, 6pm, free.
Glasgow-based illustrator and comics artist Neil Slorance, best known for his comic Dungeon Fun as well as his work on the Doctor Who comics, discusses how to express your creativity through illustration, and draws a comic based on audience suggestions.
Tue November 17, 8pm, free.
Javaad Alipoor's play about technology, entitlement and consumption — which won a Fringe First at the 2019 Edinburgh Fringe — incorporates elements of Instagram to explore the growing divide between the rich and poor.
Tue November 17 and Wed November 18, 7.30pm, £10.
Roisin Inglesby, Senior Curator at the William Morris Gallery, discusses the pioneering designer's vision of a rebirth of art and design, his interest in traditional craftsmanship and crafting's relationship to an ideal society.
Wed November 18, 12pm, free.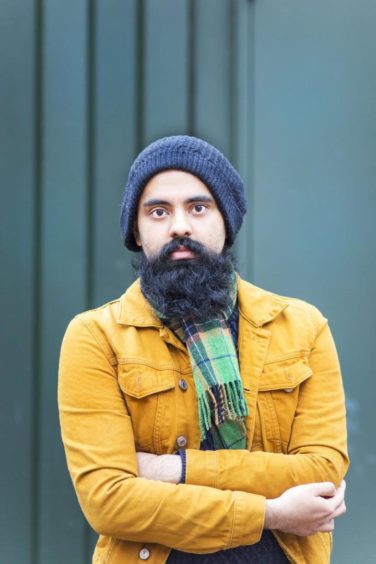 The Scottish Alternative Music Awards returns for their 11th edition with a virtual ceremony which celebrates the best in new music from Scotland's underground scene. Hosted by DJ Jim Gellatly and Leyla Josephine, the night will feature live performances by recent SAY Award winner Nova and Glasgow post-punk quintet Walt Disco. This year's nominees across seven categories include the likes of Kapil Seshasayee, Kohla, Callum Easter, HYYTS, Still House Plants and Free Love.
Wed November 18, 7pm, free (donations accepted).
An online panel made up of former editors at Jackie Magazine – a weekly magazine for girls published by DC Thomson from 1964 to 1993 – looks back at Jackie's impact and the future of the publishing industry as a whole. Hosted on Zoom.
Wed November 18, 7pm, £2.50.
In celebration of the centennial anniversary of the publication of The Mysterious Affair at Styles, Christie's first novel, Sheridan leads this online talk about the famous crime writer, and how we can draw connections between the '50s and modern day.
Wed November 18, 7pm, free.
A celebration of 100 years since the publication of A Voyage to Arcturus, a science fiction novel by Scottish author David Lindsay. Presented by the University of Glasgow.
Thu November 19, 6pm, free.
Online book launch of K is for Kato, an all-ages photographic series published in collaboration with artist Margaret Salmon, which explores the Esperanto alphabet and documents the people, objects, plants and animals that Salmon encountered over the winter of 2019-20. The event will feature a conversation between the artist and critical librarian and language activist Race MoChridhe.
Thu November 19, 6pm, free.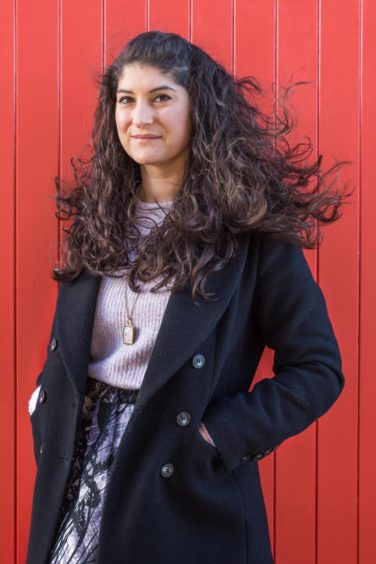 Survivor Arts Community hosts a reading with celebrated poet Nadine Aisha Jassat, who will be reading from her debut collection Let Me Tell You This, as well as discussing the important relationship between creativity and healing.
Thu November 19, 6pm, free.
French-based NGO Climate Collage hosts this fun workshop which aims to teach participants about the cause and effect of the climate crisis. Hosted over Zoom.
Thu November 19, 6pm, free.
The owner of The Bookshop in Wigtown sheds some light on what it's like to run Scotland's largest second-hand bookstore and the colourful characters that have come through those doors at this talk hosted over Zoom.
Thu November 19, 7pm, £2.50.
Broadcaster Stuart Cosgrove speaks to the artists of Recollective about their project Barrowland Ballads, wherein they speak to musicians, stewards, cleaners, bar tenders, cloakroom staff and music fans to unearth the untold stories of Glasgow's iconic venue, the Barrowland Ballroom.
Thu November 19, 7pm, free.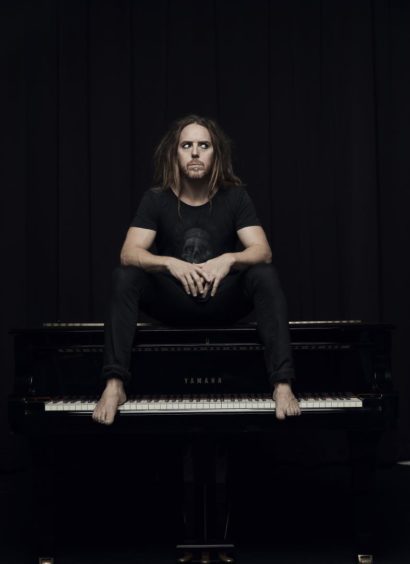 The comedian and composer performs his new album, Apart Together, in a live concert streamed from Sydney's Trackdown Studios. Minchin performs alongside a 14-piece live band and special guests, and the concert will be available to view online for 48 hours afterwards.
Thu November 19, 7pm, £10.
Broadcast live on BBC Radio 3, the BBC SSO performs Joan Towers' Fanfare for the Uncommon Woman no. 1, John Adams' Shaker Loops and Schumann's sprightly Second Symphony.
Thu November 19, 7.30pm, free.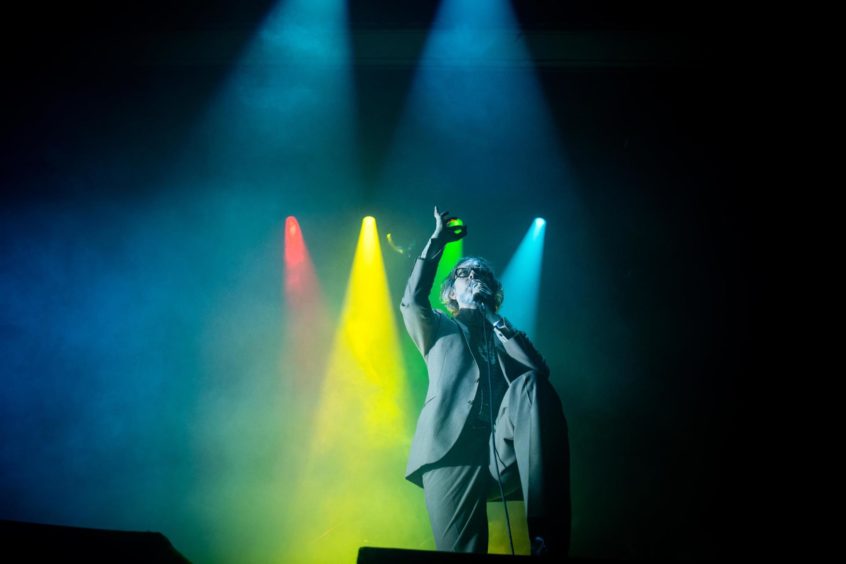 Jarvis Cocker's latest musical project performs their new album Beyond the Pale in its entirety, live from Peak Cavern.
Thu November 19, 8pm, £15.