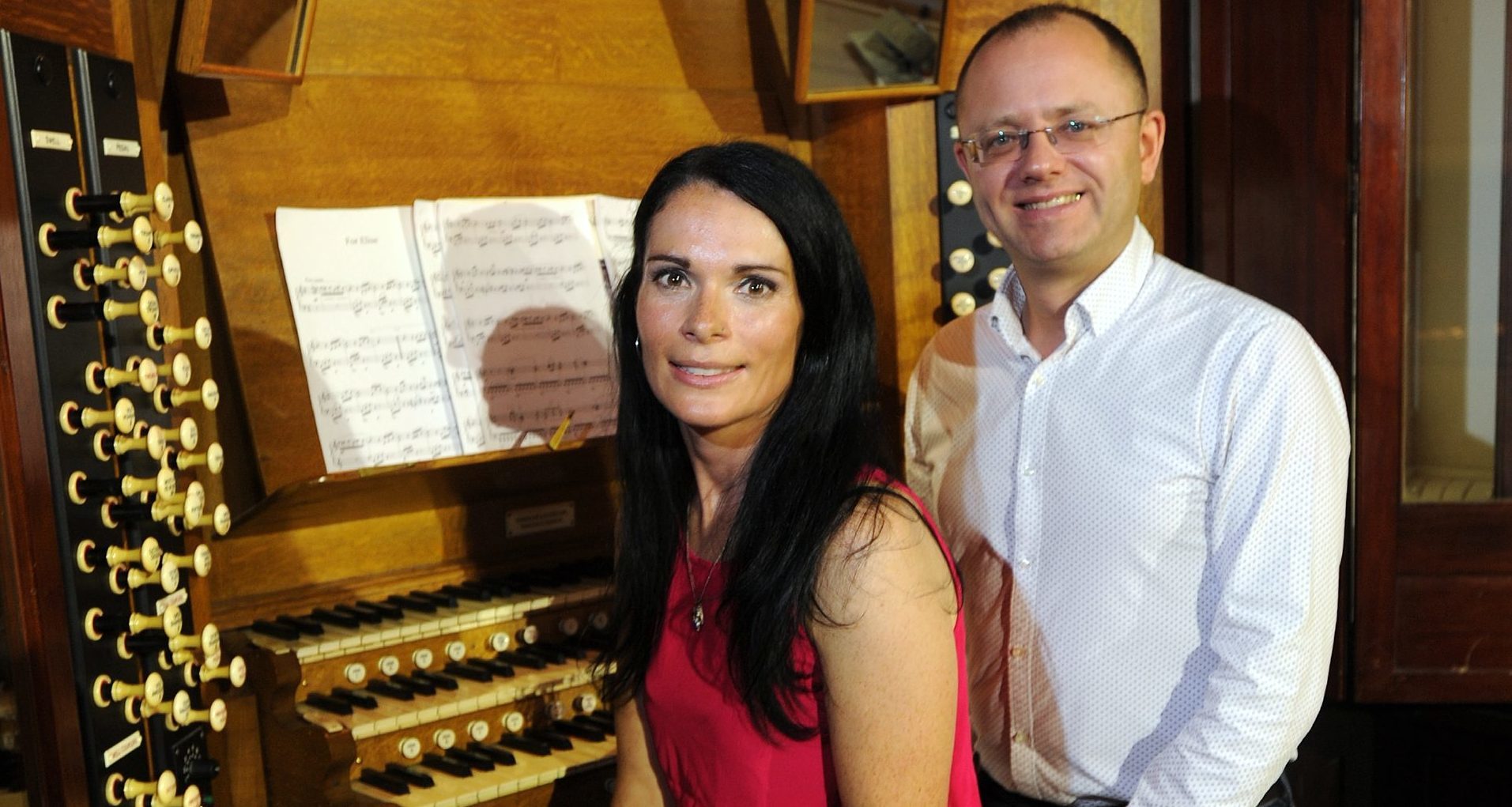 The organ in Dundee's Caird Hall is one of the finest concert organs in the UK. Ahead of a performance on September 17, Gayle Ritchie took the opportunity to tinkle the ivories…
The Caird Hall organ is a magnificent beast, as anyone lucky enough to have enjoyed listening to its lovely rich tone would know.
Alas, I fear I may have sullied its wonder with an appalling rendition of Beethoven's Fur Elise and a massacred improvised jazz piece.
I'd been invited to play the iconic organ a week ago, and panicked.
I hadn't tinkled the ivories for years and, not possessing any form of keyboard, had to borrow one from a colleague.
I picked a couple of tunes and began to practice. This was going well enough until I severed a finger while sailing two days ahead of my "performance".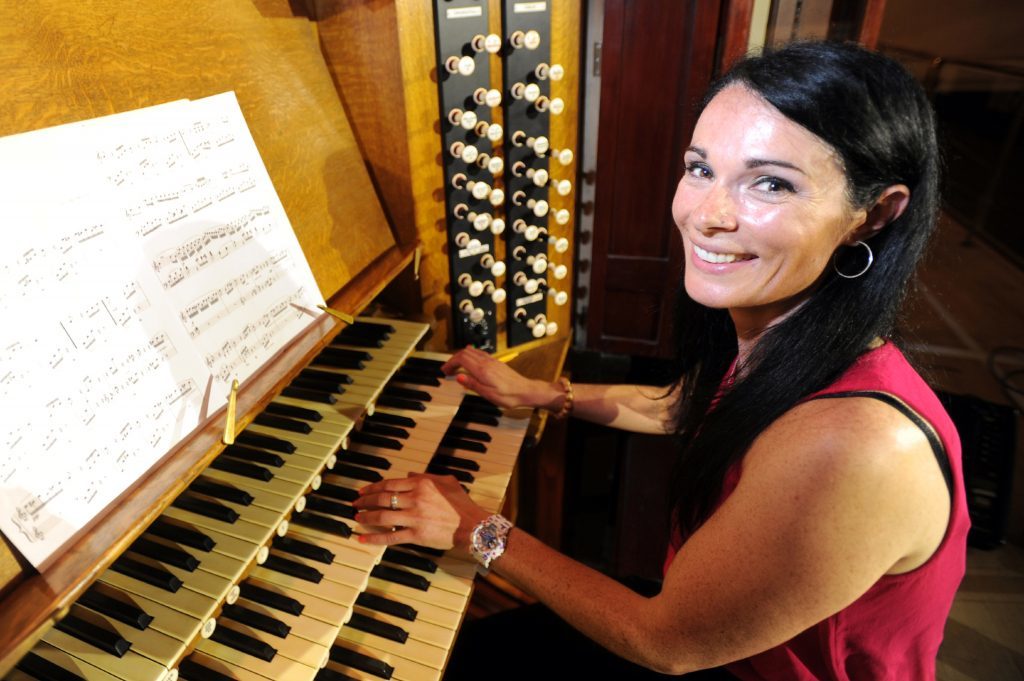 Meeting up with City Organist Stuart Muir, I had my excuses prepared and, suitably flustered, proceeded to embarrass myself silly.
Then Stuart started playing – and I was blown away.
Hair stood up on the back of my neck, goose bumps formed on my arms, my spine tingled and I couldn't stop smiling. Oh what a glorious sound!
Watching him in action, with his hands playing the keys and pulling out various stops while his feet worked the pedals, I found it both daunting and mesmerising to say the least.
While you can only see 75 organ pipes from the hall, there are actually more than 3,000 ranging from pencil sized to the biggest at 32ft, "like two double decker buses on top of each other".
And among them, there's the legendary tuba pipe, which, says Stuart, "can be heard from Carnoustie".
Stuart gives me a run through of the organ, with its three tiers of keys, multiple pedals and 50 stops (which control the pipes), and then the biggest treat of all – his recital.
Inside the organ.
We then head inside the inner workings of the instrument, a rare and somewhat magical privilege.
I feel I've entered Willy Wonka's chocolate factory as I discover the leather bellows that pump the wind through the pipes, scale a ladder and wander past pipes of all shapes and sizes.
It's amazing to discover the organ, built by Harrison and Harrison of Durham in 1922 and installed in 1923, was designed by blind organist Alfred Hollins. How he did this beggars belief.
"It's a thrill to play," says Stuart. "The organ is one of the best in the country and we're keen for more people to get hear and enjoy it."
Stuart has been Dundee's City Organist since 2002 and he also boasts the title of "pastoral musician" at St Paul's Episcopal Cathedral.
He started his musical career on the piano, aged seven, and fell in love with the organ after hearing it played at church.
"It's my job to look after the organ, liaise with the tuners and fix any niggles or faults, as well as playing the organ and organising concerts.
"I'm very proud of the instrument and grateful to Friends of the Caird Hall Organ (FoCHO) for helping out with funding for extras, like the new humidifier we installed in 2012, costing £10,000.
"Some of the organ pipes are made of wood and metal, and there's also leather which needs a certain air humidity – that's why the humidifier is vital."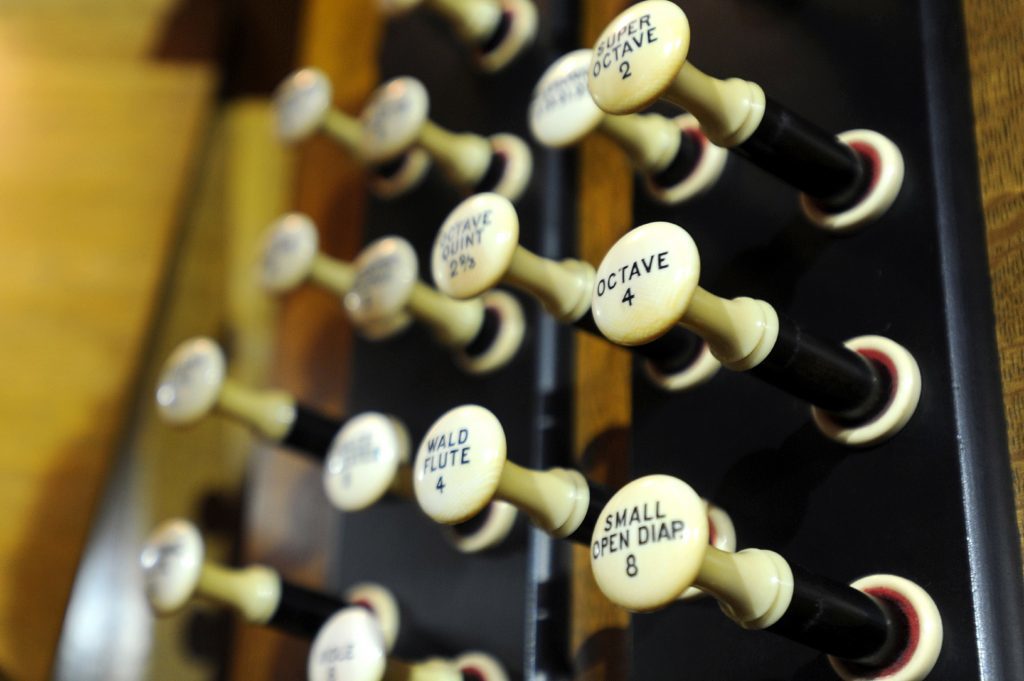 FoCHO also assist Stuart in organising educational work with schools across Courier Country coming in to hear and play the instrument themselves.
And in tandem with FoCHO, Stuart helps plan silent movie nights, where classic black and white films are accompanied by the organ.
The hope is that more people will be encouraged to take up playing the instrument, which is almost becoming a dying art.
There's the perfect chance to hear the organ in action at FoCHO's first Come and Sing event on September 17 at 7pm when Stuart will accompany world famous composer Paul Mealor and 160 singers from all over the country.
Paul was launched into stardom when his motet Ubi Caritas was performed by the choirs of Westminster Abbey and Her Majesty's Chapel Royal at the wedding of Prince William and Katherine Middleton in April 2011.
On the wedding day, Paul's music was heard by 2.5 billion people around the world – one of the largest audiences in broadcasting history.
Last year, his music was performed for His Holiness himself when Pope Francis toured America.
"It's great we've got Paul on board for Come and Sing which is going to be a fun event for everyone. We're really excited about it," says Stuart.
info
To buy tickets for the "Come and Sing" event on September 17, see www.dundeebox.co.uk
The next silent movie night is November 4 and features the 1911 film, Dundee Courier – The Production of a Great Daily Newspaper – and the famous Harold Lloyd comedy, Safety at Last. On February 25, there's the FoCHO-run Organathon, when the organ will be played by 17 organists, some of them joined by local choirs or instrumentalists.