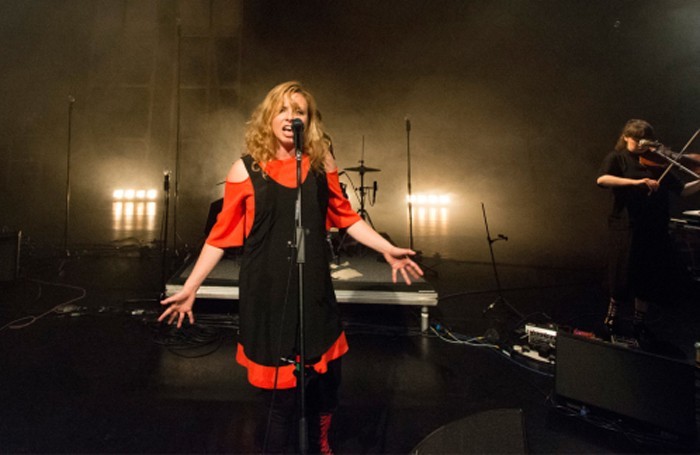 Glasgow-based theatremaker Julia "AJ" Taudevin describes her new work for the stage as "guerrilla gig theatre", although apparently on Twitter it's also been called "raging terrorist feminist punk theatre".
Yet when she hears me try out the description "Fight Club for feminism", she insists that's the one to go with.
Blow Off is all of these things and more, a live gig which features elements of performance between the songs, and which has a strongly feminist reasoning.
In short, it's about a woman who decides to blow up a building, but there's so much more going on than that.
When she says it's a "punk" show, however, that doesn't mean Blow Off is in line with the punk scene of the 1970s, which was predominantly male.
It has more to do with the Riot Grrrl sound of the early 1990s, says Taudevin, which touched upon artists like the musician and activist Kathleen Hanna, one of her heroes.
"It's about discarding the rules and making new ones, creating new forms in order to do something different," she says, "which is why I think it's feminist – not explicitly so, but it's hard to miss the point."
At times it feels like a gig and at times it feels like theatre.
Musically, Taudevin has collaborated with composer Kim Moore, who used to be in the Glasgow indie band Zoey Van Goey and now records on her own as Wolf, as well as recording theatre soundtracks.
The pair comprise the onstage band alongside Suse Bear and Julie Eisenstein, together better known as the dreamily excellent shoegaze duo Tuff Love.
There's an amount of anger in the piece, says Taudevin, which is a result of what she describes as "growing up with no space to be told you're allowed to be angry as a girl – no space to be anything but nice." She's a mother herself (her partner is Kieran Hurley, also a theatremaker, whom Taudevin has collaborated with on acclaimed pieces like Beats, Chalk Farm and Heads Up), and she's already noticed her daughter being treated differently.
"I remember once, she and a little boy were crying, both toddlers," she says, "and people were saying 'he knows what he wants' and calling her 'a handful'. So if you live with that until you're a woman of 37, it creates a certain rage."
She describes Blow Off as "an attack", a short, sharp shock designed to be experienced in one energised performance, much like a rock gig.
It doesn't glorify violence and nor does it celebrate terrorism – her protagonist, she explains cryptically, "doesn't get what she wants, at least not how she wants it" – but it's certainly a piece with a strongly-felt political point to make.
• Dundee Rep Theatre, September 20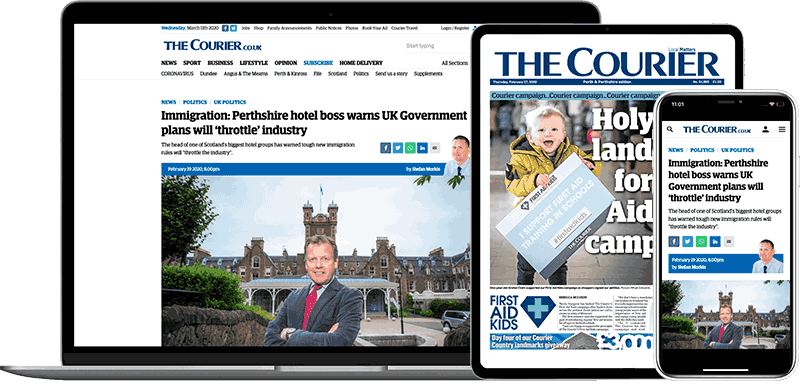 Help support quality local journalism … become a digital subscriber to The Courier
For as little as £5.99 a month you can access all of our content, including Premium articles.
Subscribe