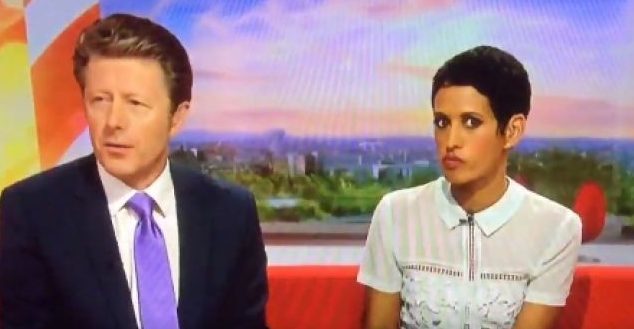 BBC presenters were left somewhat red-faced on Friday morning after introducing a piece about First Minister Nicola Sturgeon — alongside images of a huge gorilla.
The bizarre blunder came during BBC 1's flagship Breakfast Show.
BBC Breakfast host Naga Munchetty was telling viewers they would be joined by Ms Sturgeon later in the programme when footage of a gorilla which escaped from its enclosure at London Zoo was shown on screen.
Co-presenter Charlie Stayt quickly apologised for the gaffe.
He said: "I'm sorry, we have very clearly run the wrong pictures over that particular sequence, my apologies there.
"The story we will be talking about later, as you probably guessed by the pictures, is about the escaped gorilla at London Zoo."
Kumbuka the silverback gorilla escaped at around 5.15pm on Thursday but was caught and returned to his den in about an hour after being tranquillised.
The gaffe captured the imagination of social media users on Friday morning.
Oh my days. @bbcbreakfast just ran a video of a gorilla whilst trailing Nicola Sturgeon's interview. Naga's face. I'm dying. #bbcbreakfast pic.twitter.com/onG5lFJ8Qt

— Adam (@adsmills) October 14, 2016
Some commentators chose to couple it in with some other major stories doing the rounds at the moment…
BBC left red-faced after showing gorilla when discussing Nicola Sturgeon and Gordon Strachan when talking about qualifying for tournaments

— Oldfirmfacts (@Oldfirmfacts1) October 14, 2016
BBC Breakfast showed a picture of one when the topic was Nicola Sturgeon. That was a real isult to a poor gorilla! #oops

— Kate aka Jock (@KatePotts11) October 14, 2016
There is, as yet, no response from the First Minister (or the gorilla).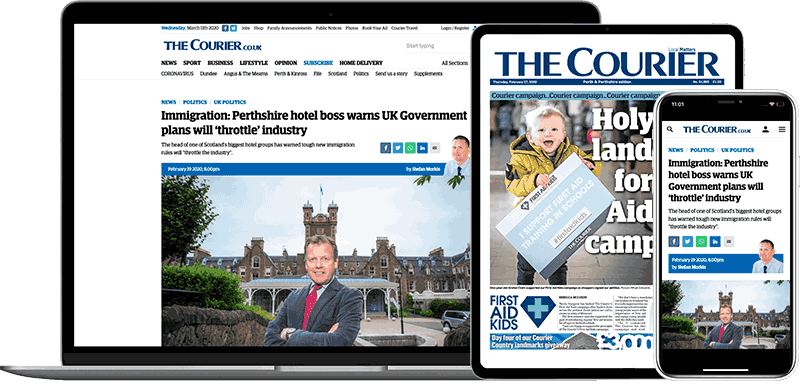 Help support quality local journalism … become a digital subscriber to The Courier
For as little as £5.99 a month you can access all of our content, including Premium articles.
Subscribe