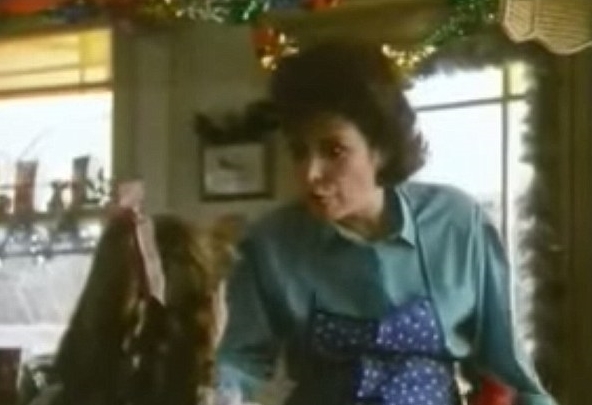 We won't dare attempt to proclaim which Christmas adverts are the greatest, but we will remind you of five from simpler times.
Putting men on the moon and commemorating a monumental truce during the great war, John Lewis has typically ruled the roost when it comes to crafting tear-jerker adverts designed to melt cynical hearts at Christmas.
A Polish online auction website put the high street retailer on the ropes with their festive effort this week, based on the story of a granddad who is desperately learning English before visiting his family in London.
The clip has had well over 8 million views since being released on YouTube, already trouncing online clicks for Coca-Cola's 'Holidays Are Coming' advert, which is 21 years its senior.
Transatlantic clothing giant H&M has also put itself in the running for Christmas trailer of 2016 with a clip directed by Wes Anderson in which a train conductor played by Adrien Brody refuses to let a breakdown wreck his fuzzy mood.
https://www.youtube.com/watch?v=VDinoNRC49c
When you cast an eye back over previous years, however, advertisers didn't have to work quite so hard and a dramatised short film wasn't necessarily the only way to sell us festive merriment.
1. SNOWSTALGIA
One the most recognisable ads to (sort of) originate from Scotland, Irn Bru's take on iconic animation The Snowman, just turned 10. A simple tactic: employ a well-known figure to flog the drink for you.
2. YABBA DABBA CHRISTMAS
Not for the first time, classic cartoon characters were co-opted to sell cereal when The Flintstones appeared alongside Santa Clause in this 1995 campaign. Just how nutritious were Fruity Pebbles, though?
3. A CRACKING COSSACK YULETIDE
Much-missed Woolworths took a curious route in 1981 when they employed Goodies comedian Bill Oddie, Chinese acrobats and a troupe of Cossack dancers to demonstrate every bargain in the shop while the simple recurring mantra to 'Have a cracking Christmas at Woolworths' repeated until you bought that Bontempi keyboard for the bairn.
4. PASS THE GRAVY
Children of the 80s will undoubtedly recall the long-running Oxo series starring the late Lynda Bellingham. We grew as they did. Warm, familial and narrated from the wide-eyed point of view of the household's youngest, Mum knocks back a swift sherry to get through the chaos of another Christmas.
5. THE HOLIDAYS ARE NEVER-ENDING
Coca-Cola's timeless 'Holidays Are Coming' campaign has enjoyed perpetual success since it was first aired in 1995. Surely the beginning of big budget festive advertising, it was filmed over a four day period with a cast of 40 people and three trucks with 30,000 light bulbs apiece.
https://www.youtube.com/watch?v=kr7h8crYAYQ