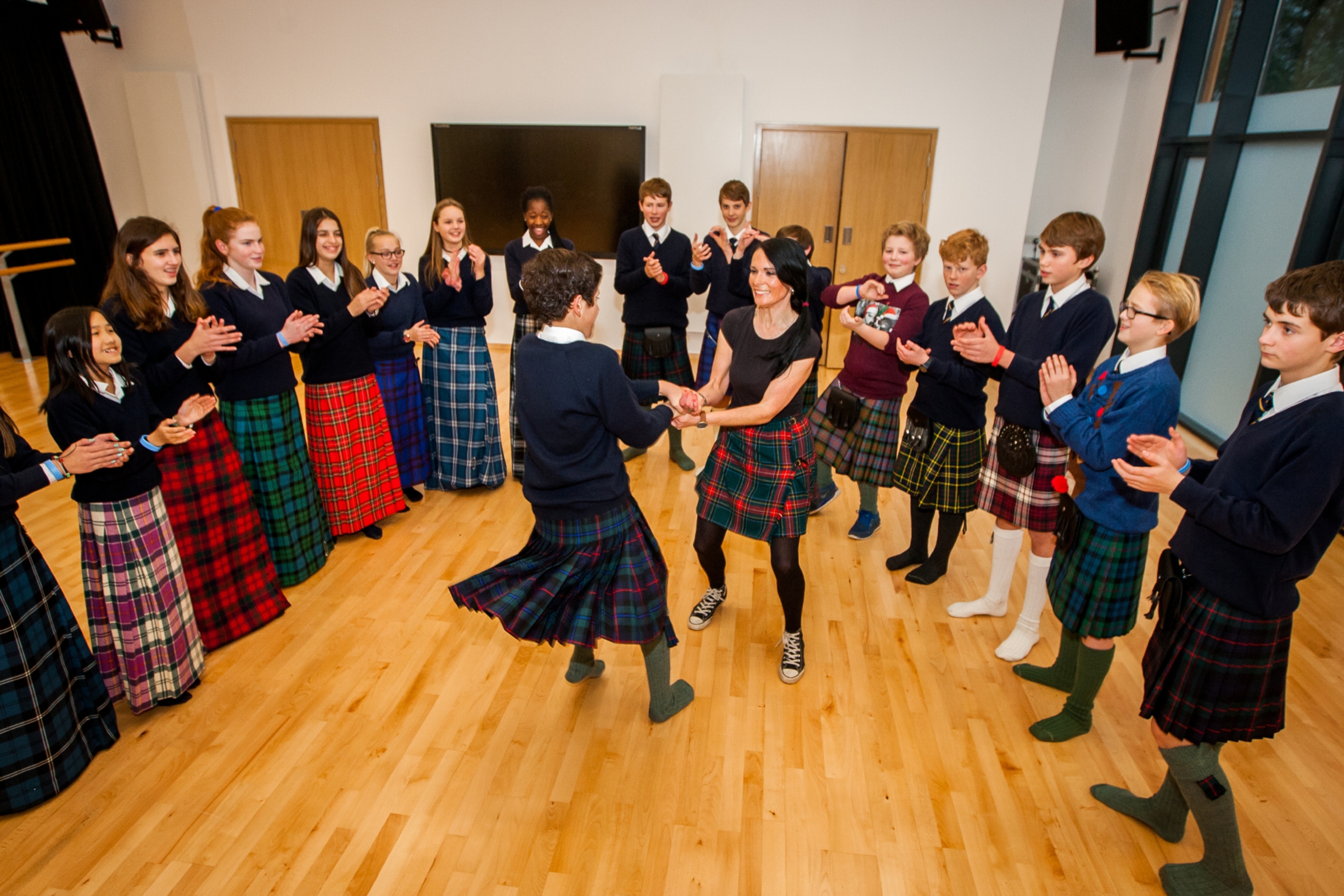 The dreaded end-of-year dance lesson has been a rite of passage for generations of schoolchildren. Gayle Ritchie joins pupils at Strathallan for a reel around the gym
Wild, boisterous dancing, hooting, clapping and leaping around – ceilidhs are great fun.
But if you're paired up with a particularly rambunctious partner, wear the wrong shoes, or simply end up in the wrong place at the wrong time, you could end up getting hurt.
Alas, when the booze is flowing freely at these often rowdy affairs, all sense of decorum can fly out the window.
While I love a good ceilidh, my memories of learning the dances – the Dashing White Sergeant, the Gay Gordons, Strip the Willow – are tinged with dread.
Lined up in the school gym hall, hiding awkwardly behind all my other gawky, female classmates, I waited anxiously to be chosen by an equally unenthusiastic adolescent boy.
For many of us, this was the low point of the festive season.
Social dancing lessons were part of the PE curriculum and there was no wriggling out of them.
Being among the last few pupils to be chosen was excruciatingly embarrassing and we all prayed the teacher would make the choices for us.
Finally, when we'd been paired up with someone of the opposite sex (their palms were always clammy), we performed the instructed moves in a lumbering and inelegant fashion; enjoyment didn't come into it.
So when I rock up to a social dancing class at Strathallan School in Perthshire last week, I'm impressed by just how willing and enthusiastic the pupils are.
Teaching the class is Dr Isla Woodman, who assumes the triple roles of history teacher, assistant house mistress and dance teacher.
For some pupils, it's their first attempt, so we start off with walking and talking our way through the steps. Most pick it up pretty quickly and soon, the music is on and we're jigging away to a Virginian Reel.
Next up is an Orcadian Strip the Willow. My dance partner, 13-year-old Tom Rampton, shows no signs of lumbering awkwardness and confidently guides me along as if he were competing on Strictly Come Dancing.
Tom's politeness and poise is matched by that of my next partner, 13-year-old Juan Miarnau, who takes great joy in spinning me round wildly.
Once my dizzy spell has passed, I think about the difference between social dancing at Strathallan and my own rather unpleasant school experience back in the 90s.
Here, everyone is having a whale of a time and fully embracing the experience. There are big smiles on everyone's faces and nobody is complaining or trying to slink off into the background.
"It's really good fun, very social, and great exercise," enthuses Tom.
Juan, however, is rather more reserved. "It's not my favourite thing but I do like the reels, and it's great when we go to the special school Reels Nights," he says.
Dani Doherty, also 13, says she loves Strip the Willow because "you can spin really fast".
Dr Woodman tells me social dancing classes are great practice for the school's Reel Nights.
"They enable pupils to socialise with different groups of people," she says.
"Often they'll fear dancing will be a horrible experience but more often than not, they really enjoy it. I vary the music and often use contemporary alongside traditional.
"It doesn't matter if you're not dancing in time to the music – it's more about having fun.
"Social dancing is part of our social culture – very inclusive – and it's a great skill that sets young people up for life."
As for pairing up pupils with dance partners, Dr Woodman says she gives them 30 seconds before stepping in and doing it for them.
Much as some might dread social dancing – and most at Strathallan seem to love it – the lessons teach you skills that you'll take with you into adulthood.
If you find yourself being dragged onto the dancefloor at a wedding or ceilidh, the chances are, you'll know what to do.
If you've never had lessons, then just keep moving, whirling strangers and grinning and you'll be fine.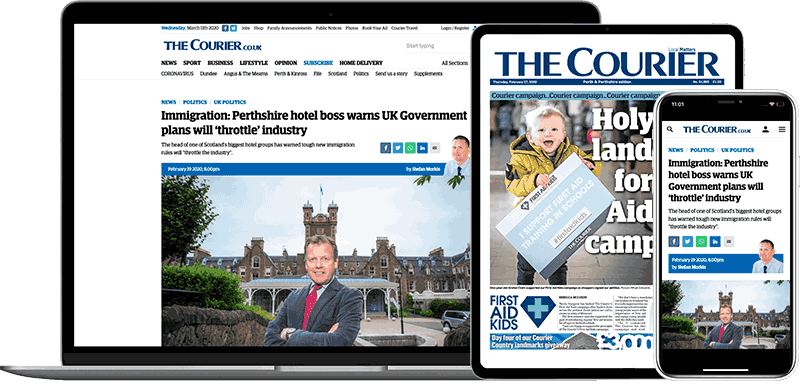 Help support quality local journalism … become a digital subscriber to The Courier
For as little as £5.99 a month you can access all of our content, including Premium articles.
Subscribe