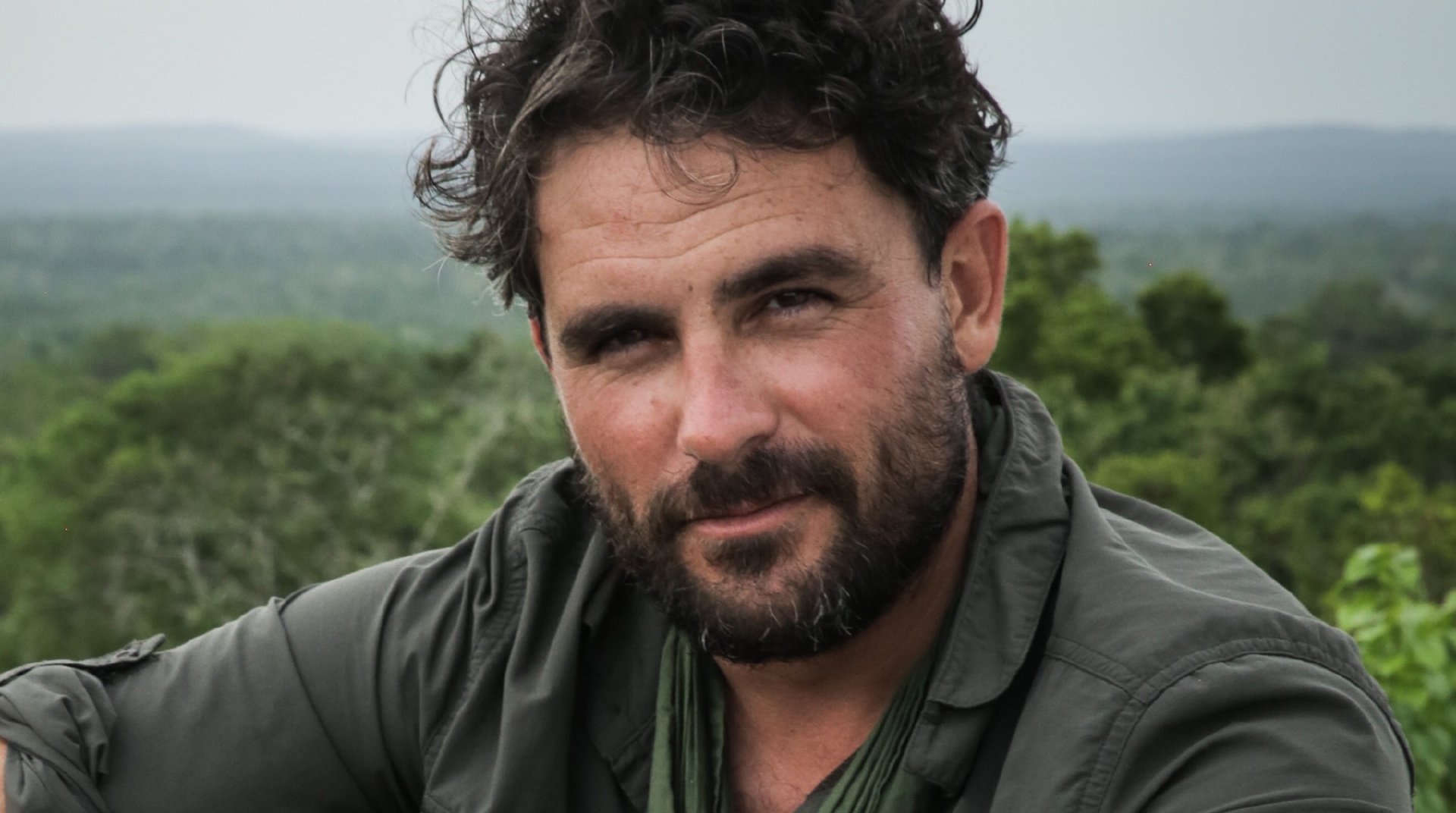 Levison Wood is backing the Cateran Yomp, a gruelling 54-mile hike through Perthshire and Angus. Ahead of the June event, Gayle Ritchie finds out more about the explorer and TV presenter's exploits
Stranded in the world's most dangerous jungle, trapped in a cave full of blood-sucking vampire bats or struggling to find a bed for the night?
If there's one man you can rely on to bail you out, it's Levison Wood.
The former British Army officer, explorer, broadcaster, best-selling author and reluctant pin-up made his name in 2014 by walking the length of the Nile, and the following year trekked from Afghanistan to Bhutan across the Himalayas.
His latest expedition was a 1,800 mile walk through Central America, passing through the notorious Darien Gap and encountering "plenty of gangsters".
Returning in December, Levison, 34, got to work writing the accompanying book and putting the final touches to his series for Channel 4, aired in January.
He's in the middle of a speaking tour around the UK, including a date in Inverness, when I catch up with him.
"If you can cope with midges, you can cope with anything!" he laughs.
"My dad used to take me all over Scotland as a kid and I think that's where I got a lot of my adventurous spirit.
"We'd come up in the school holidays and later, when I was a student, I'd do a lot of walking in the Highlands.
"I love the area round the Knoydart peninsula. There's a two day walk to get to the most remote pub in mainland Britain; there are no roads in or out. It's absolutely amazing."
Another "adventure" was a stag do in Glasgow last summer…
Sticking with the Scottish theme, Levison reveals he's rather partial to a wee dram.
"I like a tipple of good single malt whisky, maybe with a dash of water if it's particularly peaty but no ice and no mixer – the way it should be drunk."
Born in Forsbrook in Staffordshire, Levison completed three Duke of Edinburgh awards at school before hitchhiking through southern Africa, India and Nepal during his gap year prior to studying history at Nottingham University.
Joining the army as an officer in the British Parachute Regiment, he served in Afghanistan fighting against Taliban insurgents in Helmand, Kandahar and Zabul in 2008.
And as director of Secret Compass, he led pioneering world-first trips into countries including Afghanistan, Kurdistan and Madagascar.
Every expedition has its lows as well as its highs; the monotony, fearing disaster could be lurking round the corner.
Levison, who is in the Army Reserve, faced tragedy during his 2014 Nile mission when Matthew Power, an American journalist covering a stretch of the journey, died of heatstroke.
"When a man dies in your arms, you do question what on Earth you're playing at," he recalls.
A "typical" day might involve being chased by crocodiles and hippos, negotiating with local war lords, asking drug barons for safe passage, being shot at by gunmen or winding his way through snake-infected jungles.
A crash in Nepal in 2015 left Levison with a badly broken arm after the brakes failed and the car flew 150 metres down a cliff into a jungle ravine.
Other downsides of exploration –"there aren't many" – are being away from friends and family and missing out on "luxuries".
"It's the simple things – nobody does a decent brew or a bit of toast like we do," he says.
"There are times I'd much prefer that instead of refried beans and a tortilla every single day, three times a day."
For a man who hasn't lived in the same place for more than nine months since he was 18, Levison has slept in a lot of beds, or floors, to be more precise.
"Ha, I've slept in a few grizzly places along the way," he laughs.
"I've slept on floors crawling with scorpions and millipedes, in hay bales and in a lot of hammocks."
One of his worst nights was spent on a roundabout. "I was 22 and hitchhiking from the UK to India," he explains.
"I had no money whatsoever which meant I slept rough every night, by the side of roads.
"In many countries, people welcome you into their homes but this didn't happen in this industrial town in Russia.
"One night, all the drunks were out and the quietest place to sleep was on a roundabout on a busy motorway.
"I got under some tarpaulin because it started to rain. I heard a rustling sound and thought it was a rat. I looked underneath and it was a tramp sleeping rough."
Meeting interesting characters
When he's not traversing entire continents, Levison lives at a 17th century cottage in Hampton Court, just outside London.
This is where he does his writing, surrounded by books and with a stunning view of the Palace gardens.
"It's nice to have a base but I'm rarely there," he says.
"When I get back, I've got insane deadlines for my books and then I go on tour before setting off on the next expedition.
"I try to get to the pub and catch up with mates but it can be difficult."
No rest for the wicked and all that but a bonus must be his heart-throb status? Apparently not.
"Who'd have thought going on walking journeys would be considered attractive", he chuckles, awkwardly. "It's quite hilarious."
With flocks of women (and men) harbouring crushes for Levison, is he open to meeting someone on his travels, or would that prove too much of a distraction?
"Ha, it's not impossible, that's all I'll say. No comment!"
While he finds the phrase "settling down" to be "slightly final", he says he would like family at some stage, but he's "quite happy wandering around the earth for now".
Walking is clearly one of Levison's biggest passions although he's done cycling, river rafting and horse riding expeditions.
"But I think there's something about walking," he muses.
"By travelling at the slowest pace, you meet people along the way, and for the kind of journey I do, it's all about the interesting characters you bump into."
His motivation isn't fame and rather, he wants to prove there's more to countries like Afghanistan and Pakistan than "bombs and bullets".
As ambassador for ABF The Soldiers' Charity, which hosts the Cateran Yomp, Levison has words of wisdom for yompers taking on the 54-mile hike.
"It's an incredible challenge and it's going to be tough, but it's for such a great cause. Don't be put off because it's a physical challenge – lots of normal people do it with a bit of training. "But it's worth splashing out on a decent pair of walking boots to prevent blisters."
Although Levison won't be yomping in Scotland in June – "I'll be yomping in another country" – long marches are close to his heart, having completed many during military training and of course, it's his "day job" these days, with expeditions seeing him walk up to 40 miles a day.
It was the desire to chronicle the beauty and challenges of some of the world's most remote areas that inspired him to become an explorer.
"I'm living the dream I've had since I was a kid – I just never grew up.
"I've always been fascinated with travel and history and the old Victorian explorers, but most of my heroes, like Livingston, Speke and Stanley, are long dead, although I did meet Michael Palin recently, and what a great guy he is.
"These guys went off into the jungle or wherever for years and there was no communication. It was so wild, and must have been incredibly difficult."
Levison is open to doing most things but draws the line at swimming with sharks, saying, "Not knowing what's down there beneath you really does scare me!"
When I ask what his most memorable moments are, he is stumped.
"There are too many; no two days are the same. But meeting the Dalai Lama in India was incredible."
When he's not writing, exploring or giving talks, most of Levison's time is taken up planning his next trip.
Alas, his next one is top secret, although he reveals it'll be a good one.
He's also working on a children's book, Incredible Journeys, due out next year.
"It's about the greatest journeys that man ever made," he explains.
"I go into bookshops and buy children's books to read the style, tone and language, and then go and see if any friends have seven-year-old kids I can read to and see what they think."
Any advice for youngsters who fancy following in his footsteps? Levison suggests doing some Duke of Edinburgh awards and maybe even joining the army.
"For me, joining the army was a big milestone and it gave me the skills, confidence and network of people to be able to use that experience and take it into what I'm doing now.
"Anyone can learn to use a map or even climb a mountain but it's putting it into practice on a daily basis that makes you an expert.
"I'd encourage kids to go out and take a few risks. The world isn't as big, bad and dangerous as the media likes to make out sometimes, so get out there and travel.
"But if you really want to do what I do, then you've got to be prepared to make a lot of sacrifices and sleep on a lot of floors."
info
Walking the Americas, by Levison Wood, is published by Hodder and Stoughton. www.hodder.co.uk
The Cateran Yomp has raised £2.4 million for The Soldiers' Charity and the Alliance Trust Foundation which directs funding to community groups, local charities and voluntary organisations.
More than 850 people have already signed up for the 2017 event, which takes place on June 10, and organisers are expecting around 1200 entries.
Reckon 54 miles is too tough? There's always the 36.5 mile alternative or the 22 mile option.
For more details and to sign up, go to soldierscharity.org/yomp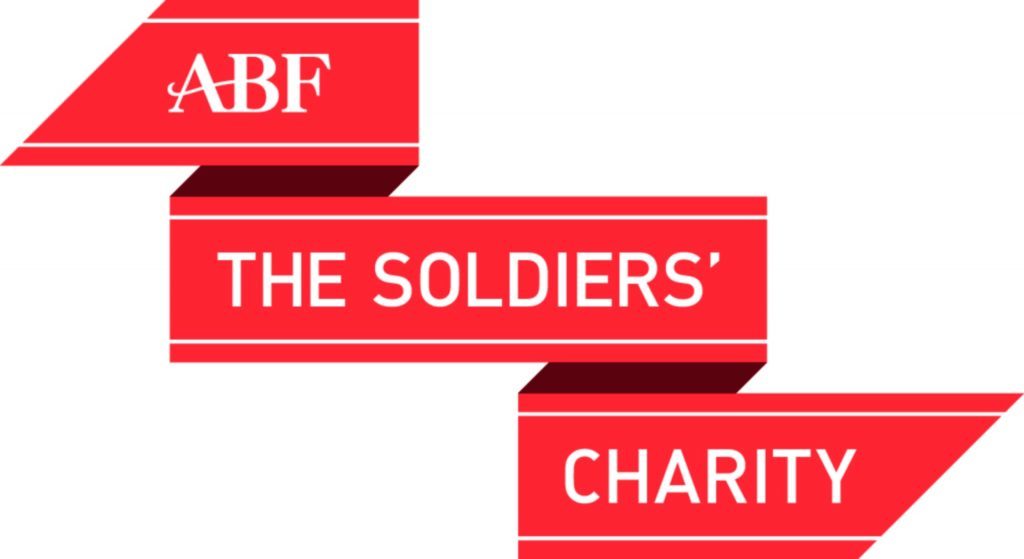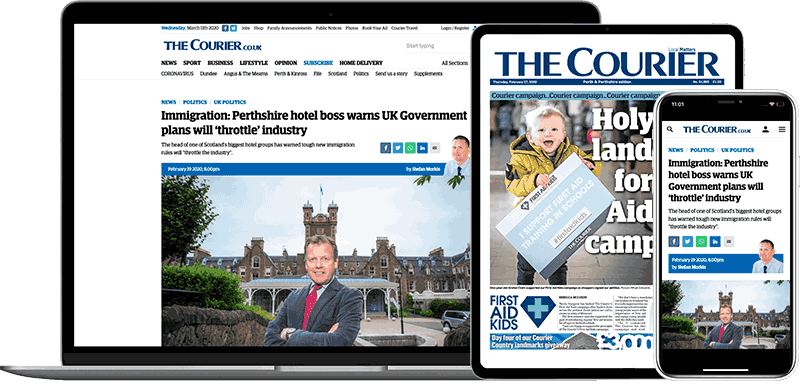 Help support quality local journalism … become a digital subscriber to The Courier
For as little as £5.99 a month you can access all of our content, including Premium articles.
Subscribe