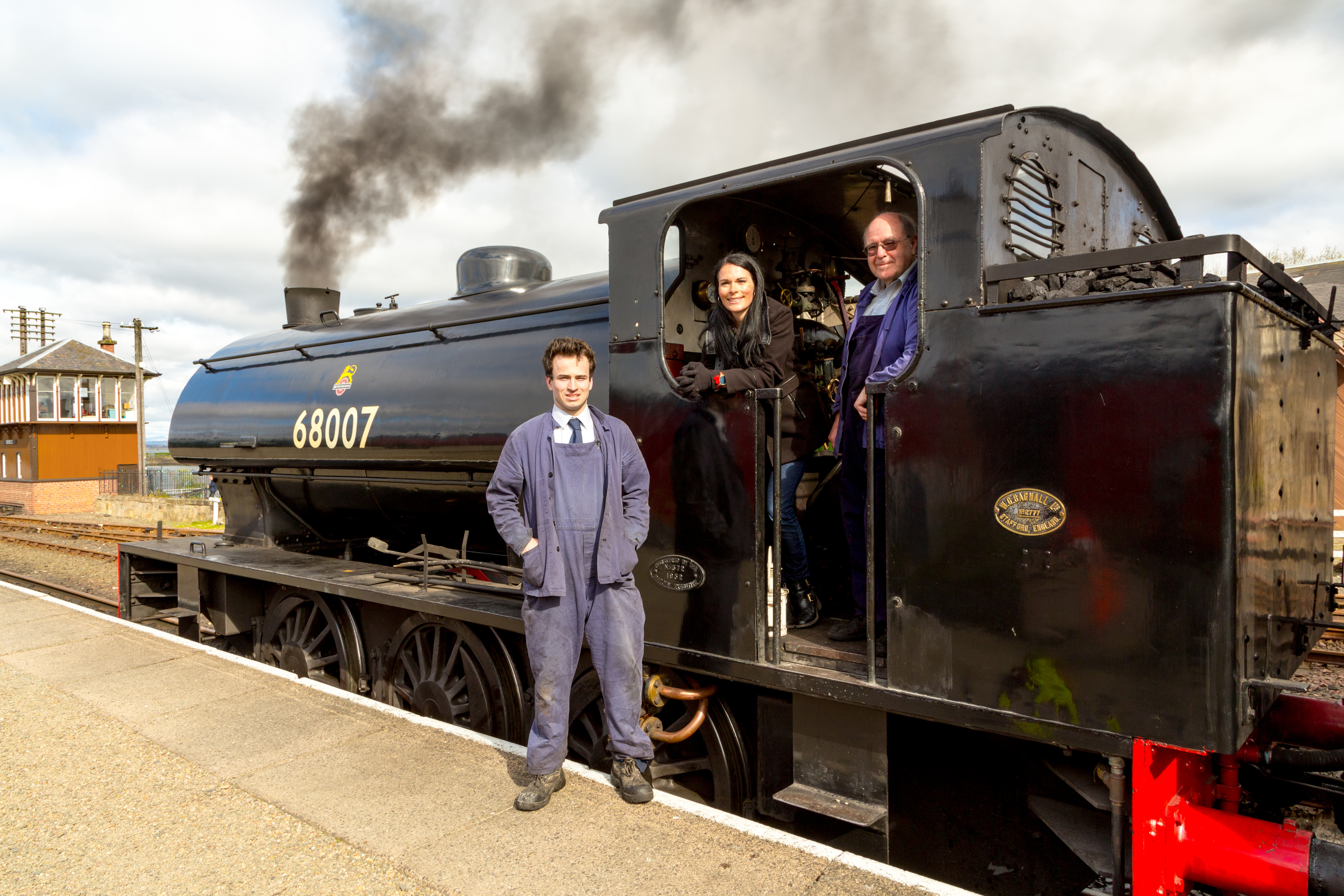 As a series of vintage rail trips launch in Fife, Gayle Ritchie boards a steam train at Bo'Ness for a journey into the past.
Chugging and puffing its way up the hill, the steam train is a living, breathing animal.
It can reach speeds of around 100mph and it's far more characterful than any modern-day version.
I'm on board with Jim Paterson of the Scottish Railway Preservation Society (SRPS) it as it trundles from Bo'Ness towards Manuel near the village of Whitecross in Falkirk.
As one of the rail tour organisers, Jim has been busy organising a series of vintage Fife trips, with some exclusively in Courier Country and others heading to the Highlands and beyond.
The coaches we're travelling in today hail from the 1960s while the locomotive which hauls the train was built in 1954 and worked at Fife's Comrie Colliery.
As the train chunters along the coast, Jim and I sit back, relax and drink in stunning views of the Firth of Forth which open up before us.
Stopping at Birkhill Station, a favourite with film-makers (you'll see it at the start of Ken Loach's Angel's Share), Jim points out some vintage suitcases donated by travellers through the decades.
The historic rail tours which launch in May will be much like this, with lots of nostalgia and gorgeous scenery.
"There's something magical about these old steam trains and once they've been on a trip, most people fall in love with them," says Jim, 70. "They're full of character and history."
The Bo'Ness train only travels five miles along the line to Manuel but it gives a flavour of what's to come on the tours.
A highlight is being invited into the footplate by driver Dave McLaren – while the train is in motion – and he even lets me blow the train's whistle.
I watch in awe, eyebrows almost singed by the searing heat, as fireman Andrew Fowler shovels lumps of coal into the hungry furnace.
Then, as a sheep ushers her lamb along the track in front of the approaching train, Dave slows down and sounds the whistle, until the confused pair scarper.
What strikes me is just how passionate the volunteers on board are.
Many are students, like Andrew, 20 and train guard Callum McKay, 22, while others are retired.
Jim has been involved with SRPS ever since his two step-sons, Chae and Dougal, bought him tickets for a heritage rail trip to Lincoln 12 years ago.
"I was instantly hooked and knew that when I retired, I wanted to be more involved. We've got volunteers of all ages but some, like me, are quite long in the tooth so it's nice to see young people getting involved," he laughs.
The first vintage rail excursion, the Forth Circle on May 7, should be a good one for Fife dwellers.
Hauled by the Union of South Africa locomotive – an LNER Class A4 steam locomotive built in Doncaster in 1937 – the trip starts at Linlithgow and travels across the Forth Bridge, along the Fife Coast, through Kirkcaldy, round the Fife Circle to Dunfermline, then along the north shore of the Forth through Culross and Kincardine to Stirling, returning through Falkirk.
But perhaps the most iconic trip will be the journey through the West Highlands to Mallaig and Fort William on May 13.
Leaving Glenrothes at the crack of dawn, and travelling through Thornton, Kirkcaldy, Dalgety Bay and Linlithgow, it takes in spectacular scenery, including the Glenfinnan Viaduct, which featured in the Harry Potter films, as well as evocative Rannoch Moor and Monessie Gorge.
On May 27, there's a trip to Plockton and Kyle of Lochalsh. Other trips include Wick and Thurso, York and Scarborough and Blackpool.
If you fancy being a volunteer with SRPS, Jim, a retired long distance coach driver, says you should get in touch.
"We're always on the hunt for new faces on rail tours and it's really great fun. You can train to be a signalman, a driver, a guard, or get involved in maintenance. Who knows, it could even land you a career in the rail industry."
info
SRPS Railtours have been offering scenic days out by rail for more than 45 years. Trains are staffed by friendly and experienced volunteers who will ensure you have a day to remember.
All profit from the excursions is invested in the charitable activities of the SRPS. Book online at www.srpsrailtours.com or contact 0131 202 1033.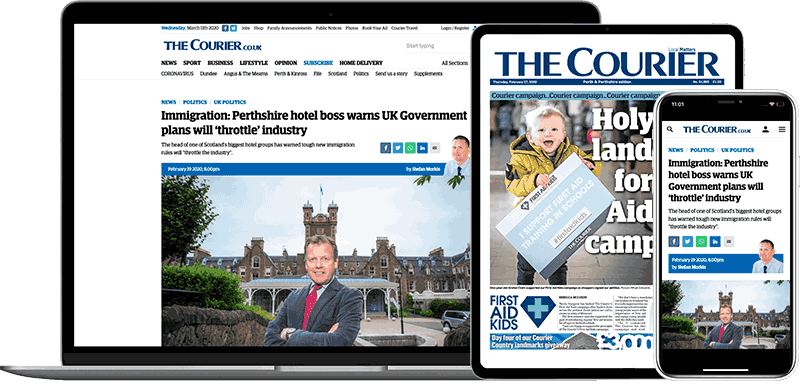 Help support quality local journalism … become a digital subscriber to The Courier
For as little as £5.99 a month you can access all of our content, including Premium articles.
Subscribe