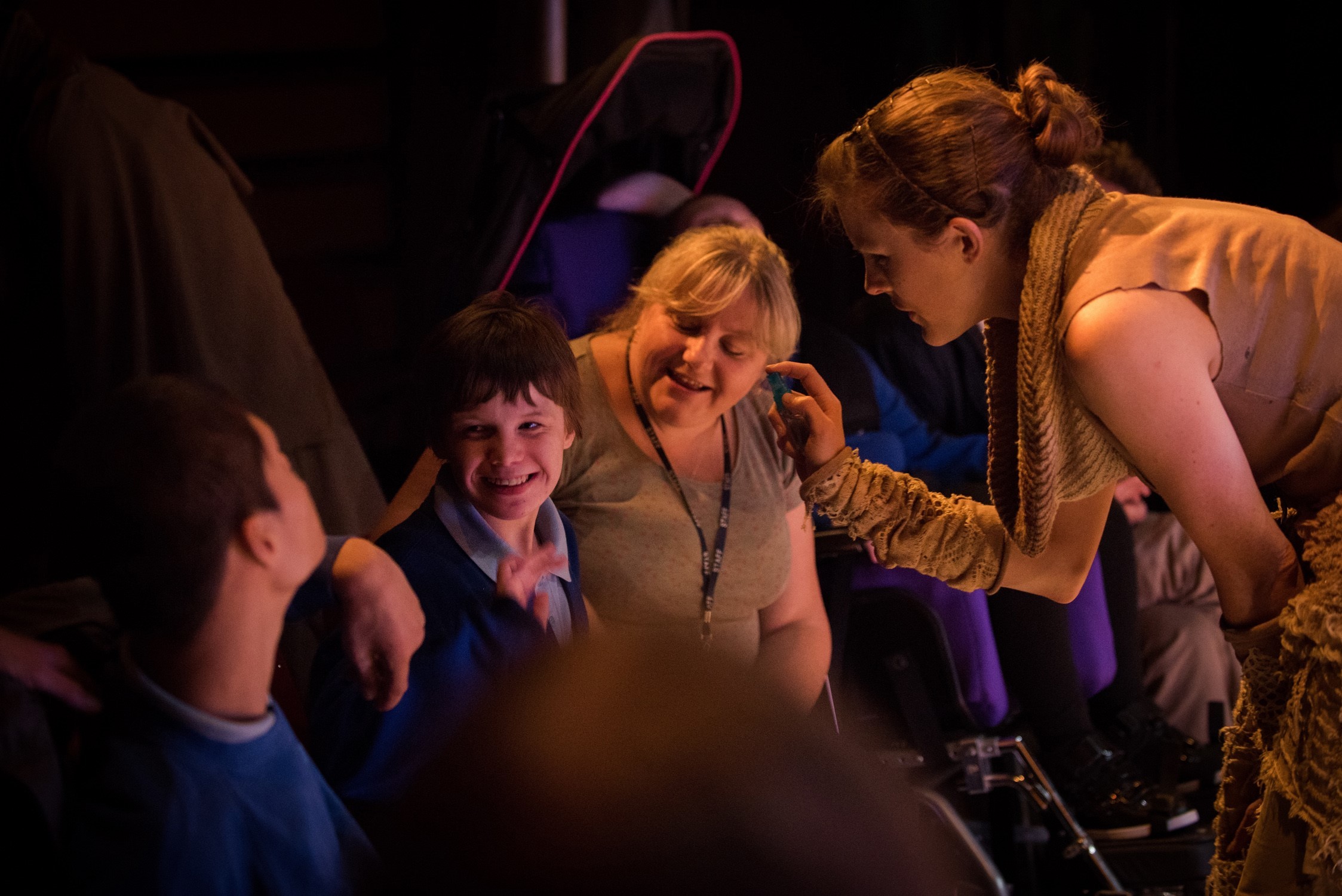 A groundbreaking, multi-sensory, immersive theatre show for audiences with profound and multiple learning disabilities (PMLD) is coming to Courier Country.
Home, presented by Norwich-based Frozen Light theatre company, explores a new and unknown world in a multi-sensory story of discovery especially for teenagers and adults with PMLD.
The play follows Scarlet and Olive in a world that is not how they remember it. Where are they now and where is their home? The pair must learn how to survive and create a future together in an environment that is full of surprises.
For many in the audience this will be their first time in a mainstream theatre venue and Frozen Light co-artistic director Amber Onat Gregory explains: "We want to enable people who rarely attend high street arts venues to experience the theatre. With this tour, we hope to reach as many people with PMLD as possible.
"We know who our audiences are and they're at the forefront of our imagination when we're creating the show," she continues.
Because there are only six people in each audience, there is a lot of time for one-to-one interaction, with lots of smells, sounds and textures.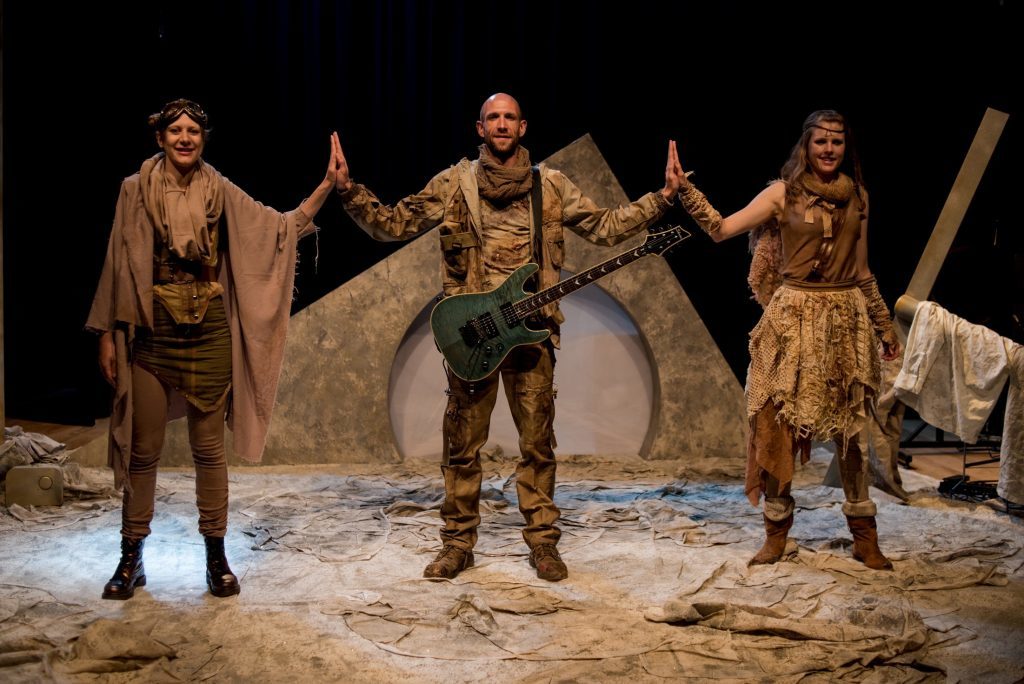 "It's a Mad Max, post-apocalyptic-type environment and at the beginning of the performance there's a smell of coal burning and lots of clothes lying about to convey the sense of destruction," Amber explains.
As the clothes are washed, and a shelter is built over the audience, a sense of renewal prevails, conveyed by the scents of eucalyptus and Alpine aromas wafting over the auditorium.
"We tell the story through different sensory mediums – we create sand from cornflour and cinnamon so the audience can both feel it and smell it," says Amber. "The river water is made from water beads (used in flower arranging) and lime juice becomes the taste of the river."
While some members of the audience will be able to understand the narrative through the sounds, smells and music, some may only pick up on one element so it's vital the performance is multi-layered and that the music tells the emotional journey of the show's protagonists.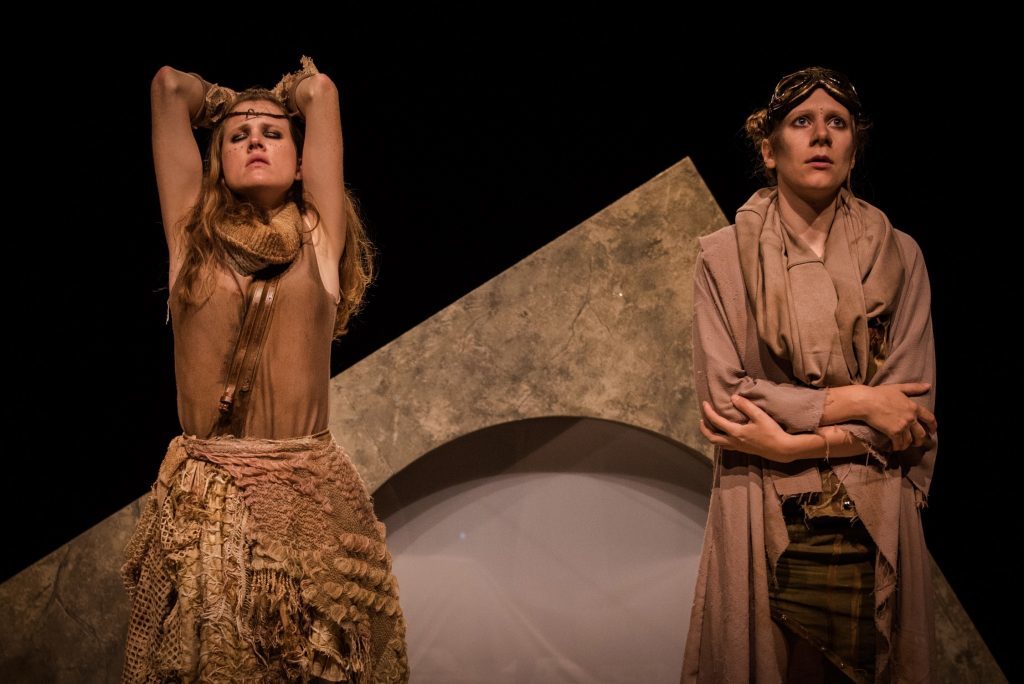 Amber is looking forward to coming to Glenrothes and Stirling for the first time.
"It's wonderful that so many venues are eager to come on board even though the show isn't really making any money for them," she says.
"We get so much positive feedback from parents and carers and for us it's so exciting and rewarding to perform a show that can be so different, so interactive and with so many different responses to keep it fresh."
www.frozenlighttheatre.com
Home is coming to Rothes Halls, Glenrothes on April 26 and Macrobert Arts Centre, Stirling on April 29.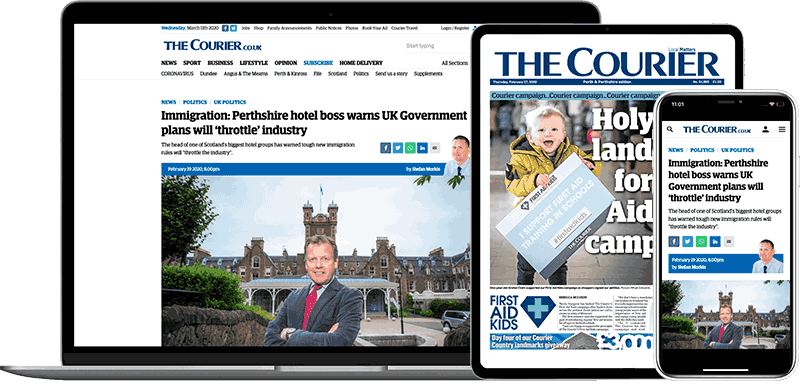 Help support quality local journalism … become a digital subscriber to The Courier
For as little as £5.99 a month you can access all of our content, including Premium articles.
Subscribe