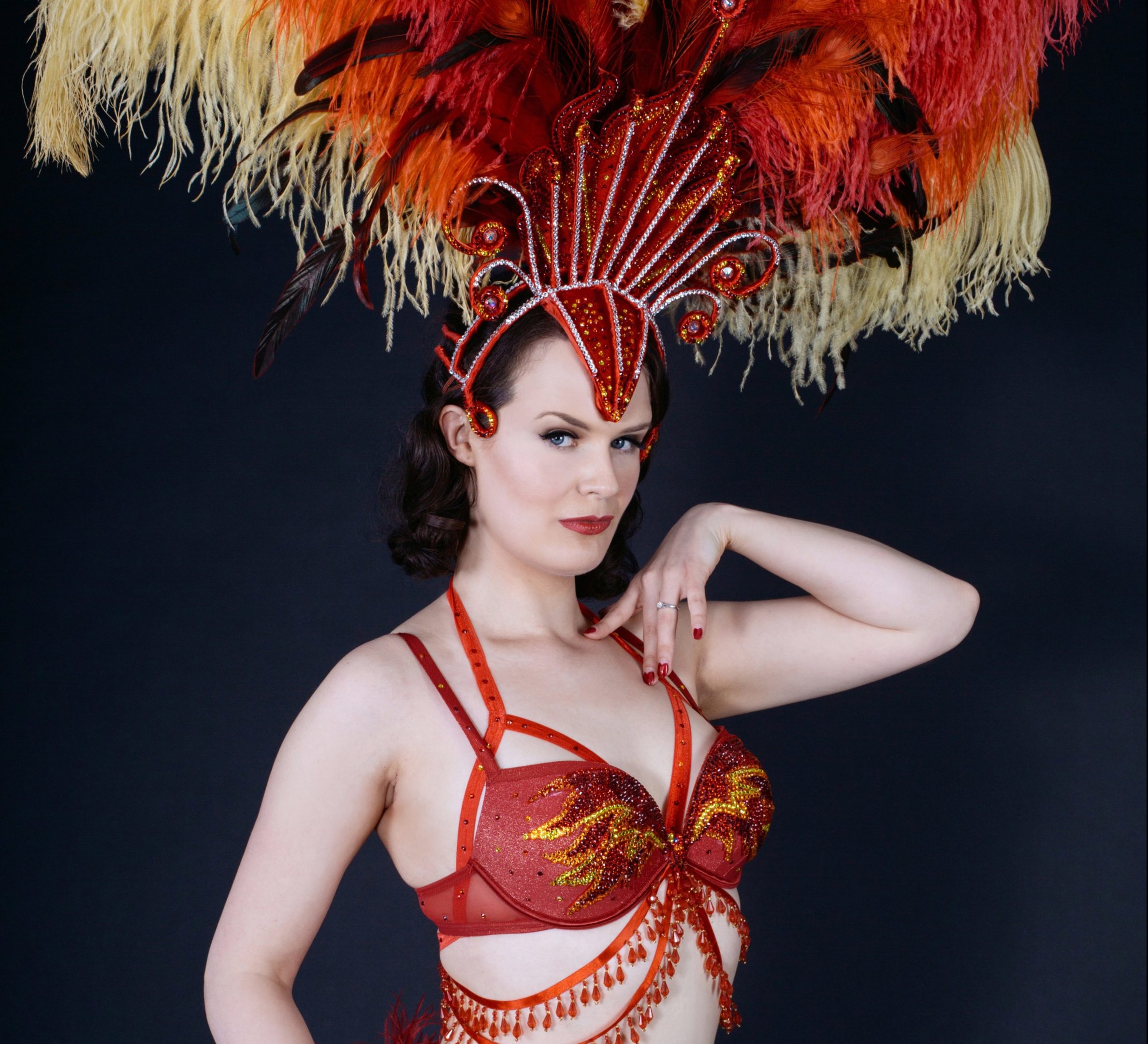 Sequins, nipple tassels, fishnets and feather boas – burlesque dancers sure know how to put on a show. Gayle Ritchie meets Burntisland's very own Brandy Montmartre…
Man or woman, gay or straight, it's impossible not to be mesmerised by super-hot burlesque dancer Brandy Montmartre.
On stage, she's a mistress of seduction as she wiggles her bum, shakes her nipple tassels, peels off a glove and gives a cheeky wink to adoring fans.
Her act is slick – raunchy yet classy – and it's no surprise that Brandy, 30, was crowned Burlesque Idol Scotland 2016.
"I've been into 50s fashion and pinups since I was a teenager and became aware of burlesque in 2004 when my sister showed me videos of Dita Von Teese," says Brandy, whose real name is Hannah Rose.
"I was spotted at the Burlesque Ball in Edinburgh by the producers Chaz Royal and Betty Rose Royal in 2015.
"I'd been going to their shows whenever they came to Edinburgh and started chatting to them.
"I'd been wanting to try burlesque for a while and a friend of a friend happened to be putting on a charity show at Abertay Union in December 2015.
"I took the spot of someone who'd dropped out, and threw an act together in four weeks flat.
"Once Chaz saw I was performing, he offered me a slot in his show a few days after my debut. The rest is history!"
While she's a professional burlesque entertainer, performing her act across the UK, Brandy is also studying for a PhD in Spanish comics at Dundee University.
All her "free" time is spent choreographing her solo shows, making her own costumes, sourcing backing music, and then it's up to her to direct the lighting technicians and stage crew.
"I've got the vintage look down to a tee," she beams.
"There are many types of burlesque but my act is classic. It's very high glamour, with 1950s pin-up style dresses, feathers and rhinestones.
"I've been collecting bits to add to my outfits for years, mostly online, and I'm very handy with sewing patterns."
Brandy describes her fire-themed signature act as high energy, fun and feel-good, and is adamant that it's definitely not seedy or sordid.
"Fireball has a really good carnival atmosphere infused with Latin choreography, and it's a striptease, which is very tongue-in-cheek.
"The tease is part of burlesque, and it can be very sexy – it's not sleazy although titillation is part of it."
Being a burlesque performer requires oodles of confidence, so it's a surprise to learn that Brandy, who grew up in Manchester, was shy as a teenager.
"I've become more confident as I've got older but it didn't always come naturally," she admits.
"I took up dance classes at the age of 14 and that really helped boost my self-esteem and positive body image."
For Brandy, burlesque is about disregarding beauty ideals, celebrating your body and refusing to conform.
"It's about saying 'this is who I am' and not falling victim to negative body images.
"If you've got cellulite or perceived imperfections, flaunt it; don't hide it or be ashamed."
Her idols range from Dita Von Teese, arguably the world's most famous modern burlesque dancer, to Gypsy Rose Lee and Satan's Angel.
Brandy's advice to anyone thinking about getting into the burlesque scene is to go and see lots of shows.
"It's open to everyone – men and women," she says.
"There are different types of acts, from classic, to comedy and even gorelesque, which is horror burlesque.
"Seek lessons from performers and get your face known. If there are no shows in your area, you can always stage one yourself."
Brandy will bring her own show, the Twilight Tease Revue, the Adam Smith Theatre, Kirkcaldy, on December 9.
For more information, see Brandy's website at brandymontmartre.com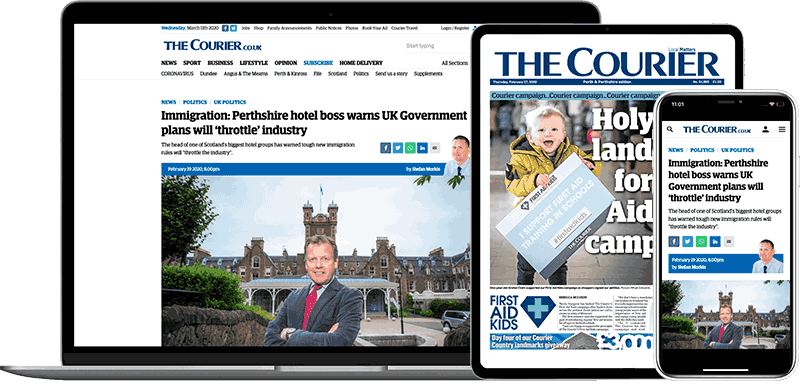 Help support quality local journalism … become a digital subscriber to The Courier
For as little as £5.99 a month you can access all of our content, including Premium articles.
Subscribe