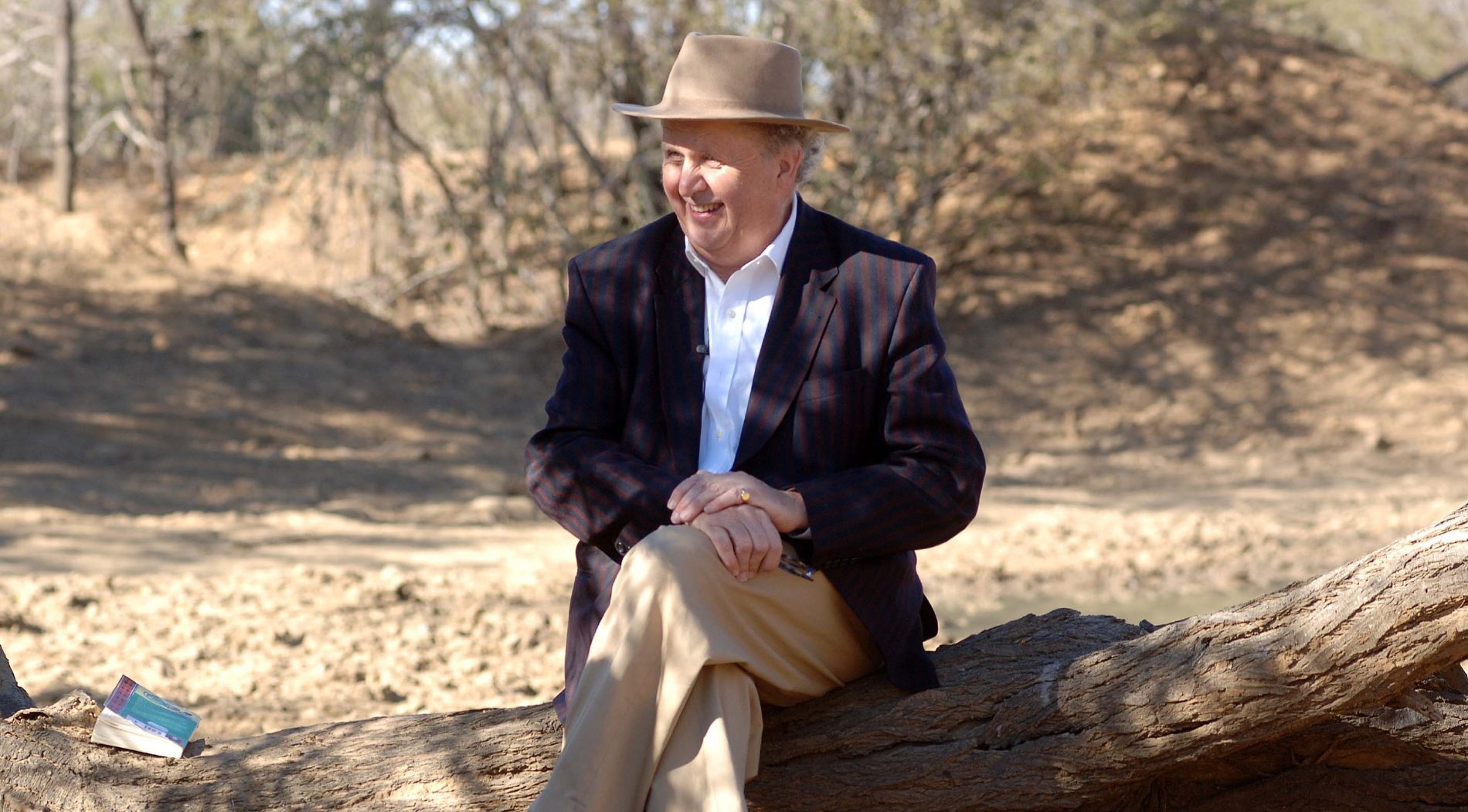 Alexander McCall Smith, creator of The No.1 Ladies' Detective Agency, is one of the world's best-known authors and is coming to Perthshire for an evening talking about his career
By his own admission, Alexander McCall Smith is juggling "rather too many writing projects at present", but he's thoroughly enjoying them.
The international best-selling author is winging his way to Aberfeldy on June 7 where he will be in conversation with Watermill Gallery owner Kevin Ramage.
The event is set to be an evening of "sheer delight", says Alexander, who has sold more than 20 million books.
His No. 1 Ladies' Detective Agency series celebrates its 20th anniversary next year and the evening will be a chance for him to discuss the eagerly anticipated new Isabel Dalhousie novel, A Distant View of Everything.
So what can readers expect?
"Isabel is a philosopher and well-meaning intervener in the affairs of others," beams Alexander.
"In this book, she has given some well-intentioned match-making advice to a friend and soon begins to think she may have made a mistake.
"We should all be careful when offering advice on affairs of the heart!"
Meanwhile, a new volume of Scotland Street, A Time of Love and Tartan, will come out in book form in August.
And a new book in the No.1 Ladies' Detective Agency series, The House of Unexpected Sisters, will be published in September followed by a new stand alone book in October, Loss, Love and the Whole Nine Yards.
Then there's also My Italian Bulldozer.
"This book was great fun to write – based (of course) on personal experience" explains Alexander.
"The writer Paul Stewart arrives in Italy, heading for Montalcino where he hopes to finish his latest book.
"When he gets to the car hire area at the airport there are no cars available and, as you may have guessed, he ends up driving a bulldozer through the wonderful Italian countryside. It gives him quite a different view of Italy – and anything that he doesn't like can, well, be moved!"
Alexander's new children's book series, The School Ship Tobermory, is set aboard a sailing ship, harboured at the Isle of Mull.
"Children who attend the school on board find themselves embroiled in terrifically exciting adventures which take them all over the world," says the author.
"I'm actually writing book three of this series at present – The Race to Kangaroo Cliff."
It will be Alexander's second event with the Watermill, and he says he is delighted to be returning.
"I'm a great admirer of what Kevin has achieved with the Watermill," he says.
"His stock range is remarkable for the size of shop and it is a great attraction in Aberfeldy."
He's also a big fan of Perthshire.
"I have very fond memories of visiting a family farm in Comrie as a child. And I am particularly fond of Perthshire in the autumn when the trees are turning and the whole area is ablaze with colour.
"Aberfeldy is a vibrant village and the refurbished cinema looks really attractive. And the people from Aberfeldy are always welcoming.
"Sadly on this occasion I won't have much time in the area but I do hope to have time to indulge in a non-fattening slice of cake at the Watermill when I arrive."
So from his successful viewpoint, has he any advice for budding writers?
"Simply put pen to paper and write. Get the first book out of your system and then start on a second– even if the first remains forever in a drawer!"
Alexander writes in his home study in Edinburgh and while travelling – so in airports, on trains, in hotel rooms – "wherever I find myself."
Aside from writing, the author is an amateur bassoonist and he's excited to be heading to Sweden to perform with the Really Terrible Orchestra.
He's also involved with the Great Tapestry of Scotland project, and a series temporary exhibitions will be staged in Alloa and Dundee this summer.
"Do visit if you get a chance," he says.
"It is a very moving exhibition of hand stitched tapestry panels telling the full story of Scotland from the ice age to the present day."
So what can fans expect when they turn up to see their favoruite writer at Aberfeldy?
"Tales, laughter and good cheer."
Kevin Ramage of the Watermill adds: "There will be some light relief from the election with some cheerful repartee from an outstanding raconteur."
Alexander has received numerous awards for his writing and holds twelve honorary doctorates from universities in Europe and North America.
In 2007 he received a CBE for services to literature and in 2011 was honoured by the President of Botswana for services through literature to the country.
In 2015 he received the Bollinger Everyman Wodehouse Prize for Comic Fiction and in 2017, The National Arts Club (of America) Medal of Honor for Achievement in Literature.
info
Alexander McCall Smith will be at Aberfeldy Town Hall on June 7 at 7pm.
For more information, see www.aberfeldywatermill.com