M*A*S*H was essential viewing in my house when I was a teenager in the late 1970s. Every week for 11 years, viewers faithfully tuned in to the black comedy about the medical team stationed at a fictional US mobile army surgical hospital during the Korean War.
Characters like wisecracking Captain Hawkeye Pierce, Radar O'Reilly, Hot Lips Houlihan and cross-dressing Sgt Klinger made us laugh and cry in equal measure as they cared for the injured, using humour to escape from the horror of the situation.
So when I discover that 81-year-old Alan Alda, who played Hawkeye, is coming to Dundee to receive an honorary degree from Dundee University on June 21, I assume it's in honour of his illustrious acting, writing and directing career. After all, the intervening 40 or so years have seen the seven-time Emmy Award winner take leading roles in ER and The West Wing; he's also starred in, written and directed numerous films including Steven Spielberg's Bridge of Spies, The Longest Ride and Tower Heist and been nominated for an Academy Award for his role in Scorsese's The Aviator, a biopic about Howard Hughes' early years.
But Wednesday's ceremony is an acknowledgement of his work as a passionate ambassador for the communication of science in everyday life – for the last 20 years he has worked to help broaden the public's understanding of the subject.
Always curious as a child, he started reading everything he could about science in his early 20s, and vowed to make it accessible and appealing to everyone. Since then he has helped found The Alda Center for Communicating Science, where scientists learn communicative skills to help the world understand science better without all the jargon, and is on the board of The Future of Life Institute.
"My goal is to see communication taught to all students of science and medicine as part of their normal education," says Alan. "At the Alda Center we've developed an effective way to help people be better communicators and I want to see it spread around the world."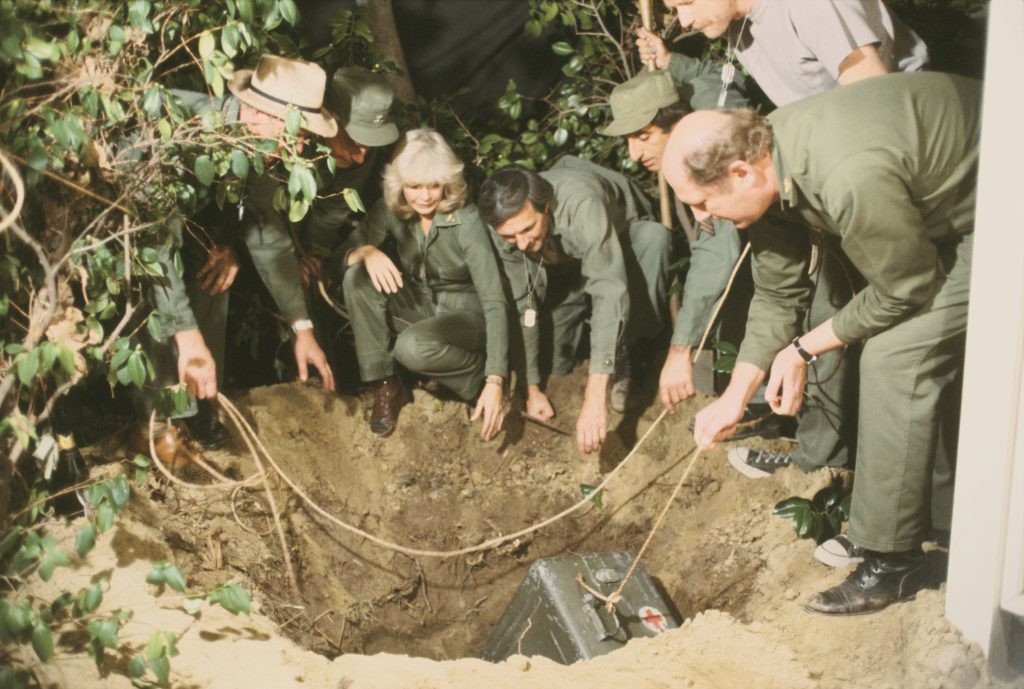 He believes that science is a "beautiful, fascinating detective story" and we shouldn't be denied that story simply because it's done in a language we don't understand.
His interest in science has opened up a whole new world for him, from hosting TV series Scientific American Frontiers for 11 years (a bit like Tomorrow's World), to delivering an address at Caltech, and penning two plays: Radiance: The Passion of Marie Curie; and Dear Albert, a reading of Einstein's letters.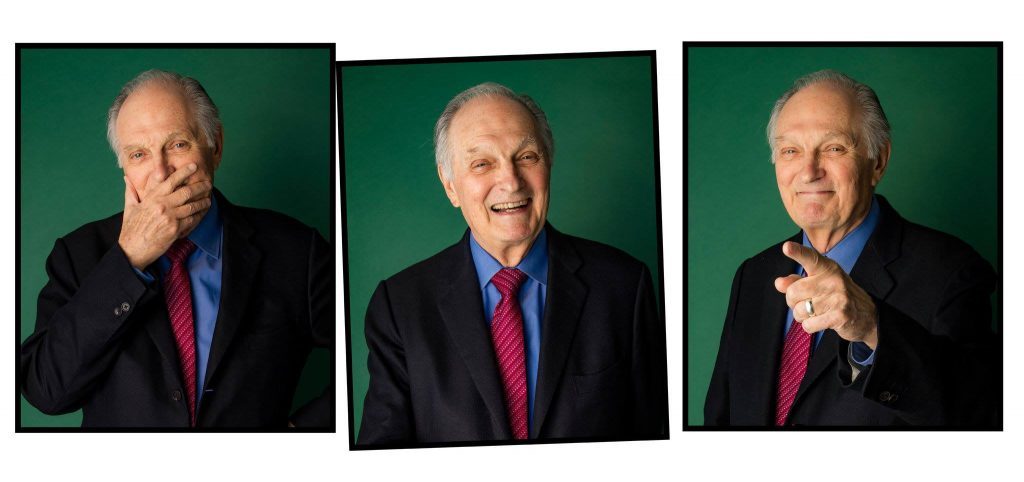 And his latest book, If I Understood You, Would I have This Look on My Face? describes his quest to learn how to communicate better, and to teach others to do the same.
But he admits that if it wasn't for M*A*S*H, it's possible that none of this would have happened.
"I know that all of the experiences I've had since then that I treasure – like acting in beautifully written pieces by great writers with great directors, writing books that have become best sellers, and helping people around the world become better communicators – probably would not have happened without the success of that show," he says.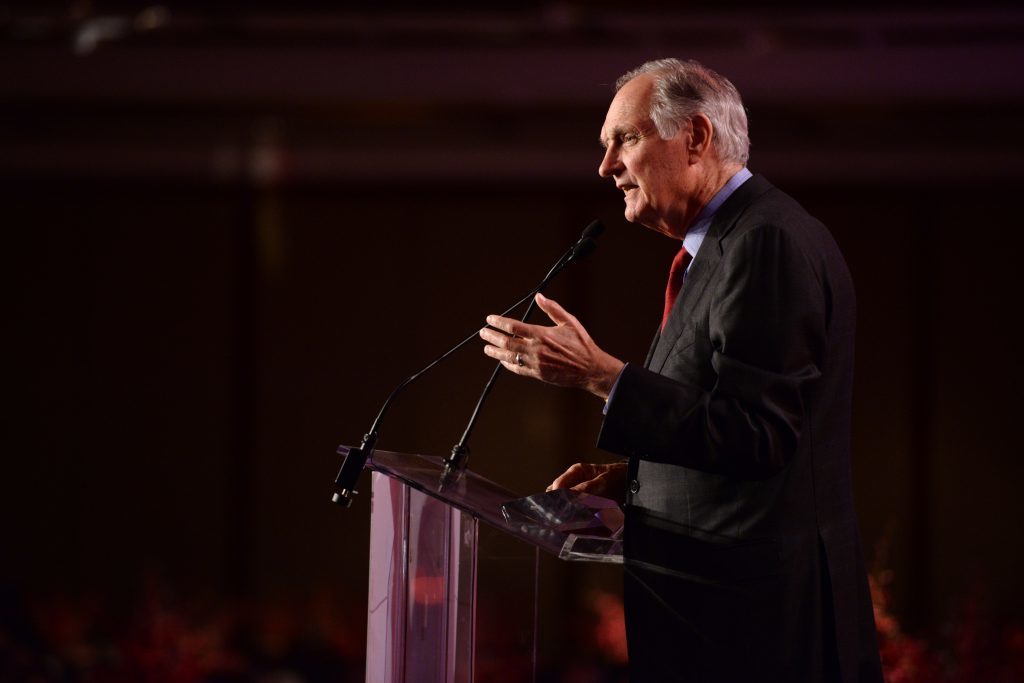 "I probably wouldn't be coming to the University of Dundee to kick off a workshop in communication – and that's thrilling."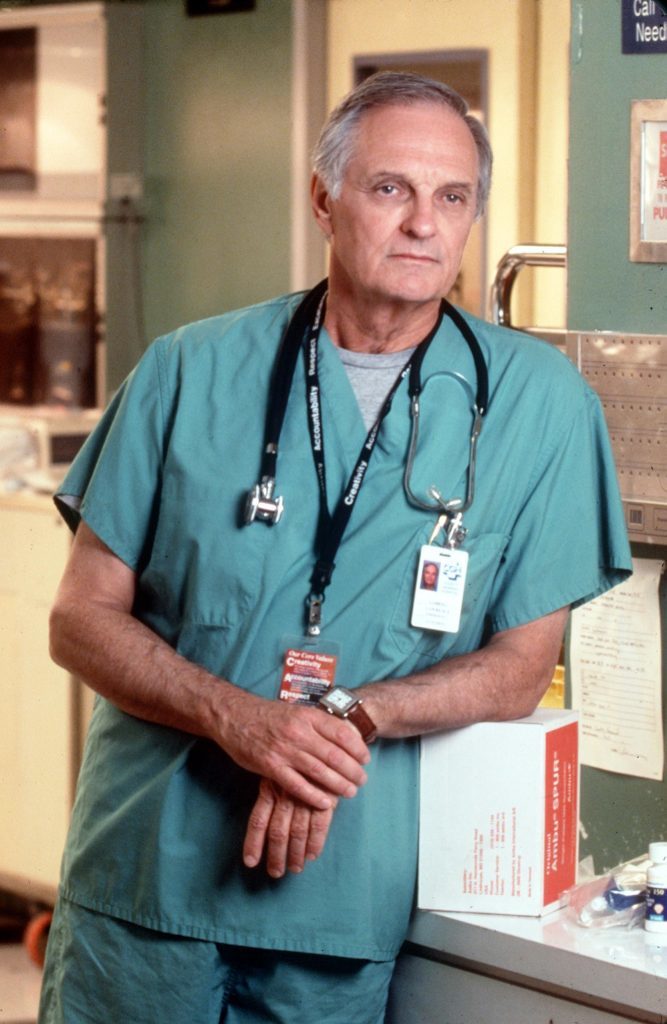 During his visit to the city, he'll be sharing his passion for communication and zeal for exploring new knowledge and technology with the audience at the Dalhousie Building in An Evening with Alan Alda.
Although he's won numerous awards over the years, including the Scientific American Lifetime Achievement Award, that doesn't take the shine off the award he's receiving from Dundee University.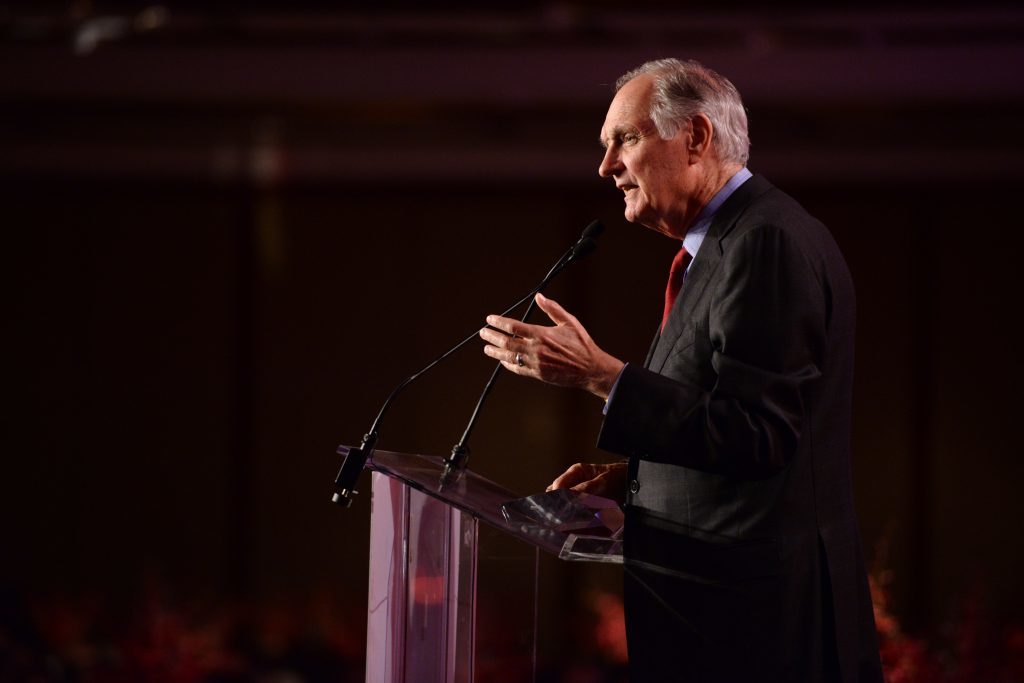 "I feel touched and honoured," he smiles. "Who knew my life would bring me here for this very kind recognition for what I've tried to do?"
He adds that while he probably won't have time to explore, his wife Arlene, two of his three daughters (Eve, Elizabeth and Beatrice) and one of his nieces will be arriving early and scouring the city.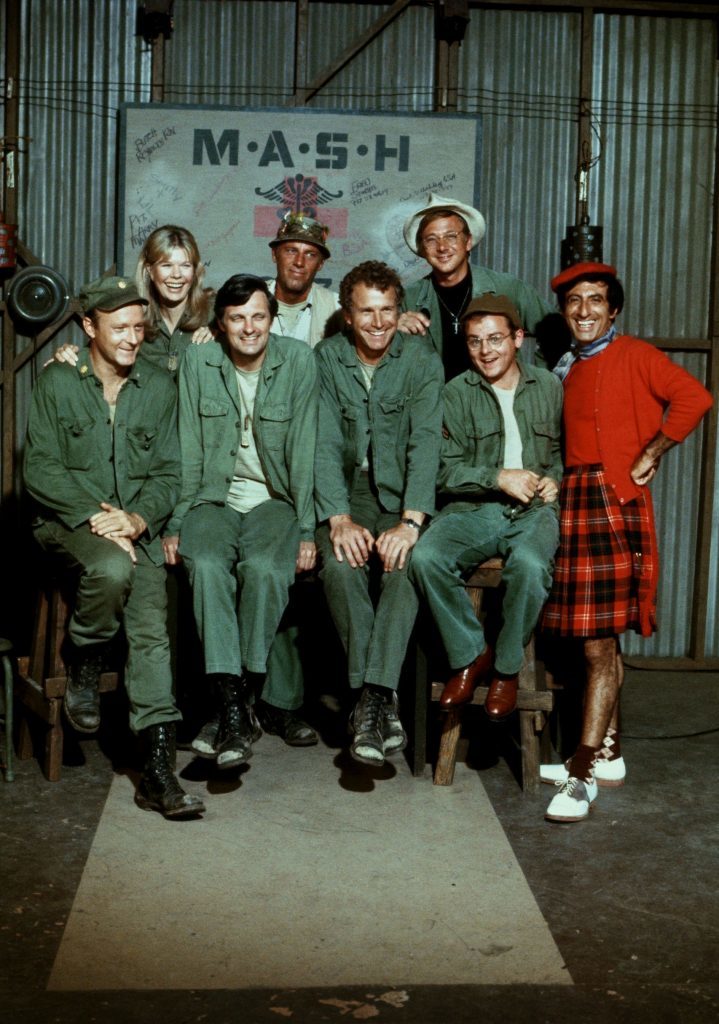 Alan and Arlene recently celebrated their 60th anniversary – they bonded at a mutual friend's dinner party in the 1950s when a rum cake accidentally fell on to the kitchen floor and they were the only two guests who didn't hesitate to eat it! Sixty years on, displaying his waspish humour, Alan jokes: "My wife says the secret to a long marriage is a short memory."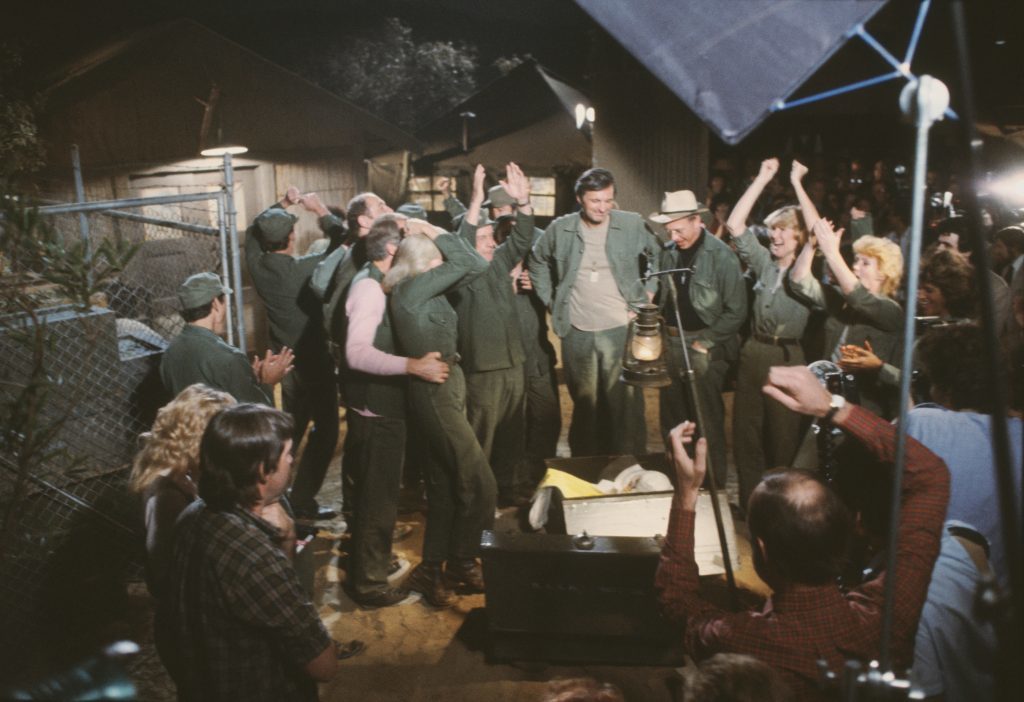 A sense of humour and an awareness of comic timing have been a part of his life since he was born in 1936.
"When I was born, my father was a singer and straight man in burlesque," he explains. "I travelled with the company for first few years of my life, watching the shows from the wings.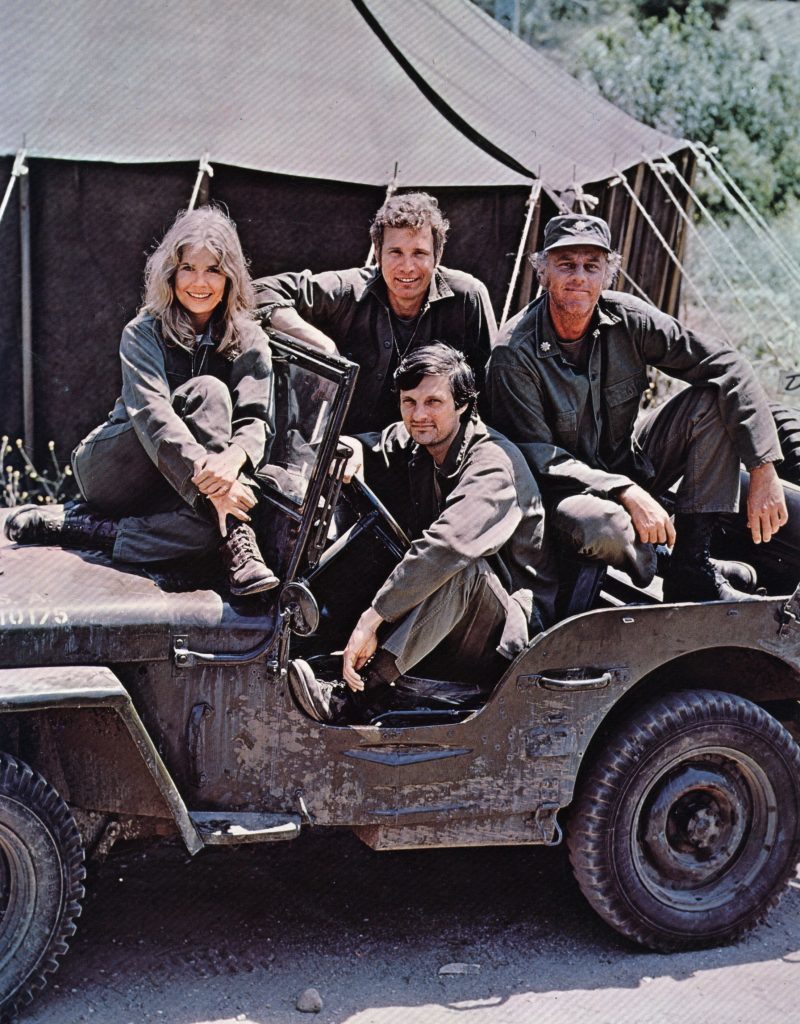 "When I was six months old, they carried me onstage in a schoolroom sketch and when I was three, they hid me in a prop safe as a joke on the comic who did a sketch involving breaking into the safe. I watched him through a crack in the door, waiting for my cue to jump out and surprise him. My first introduction to comic timing," he chortles.
"As I grew up, comics, chorus girls and strippers were my best friends, not other children. That seemed like the real world to me. The stage would be my life."
Recalling the M*A*S*H role that made him a household name, he says: "I'm almost always attracted first to the quality of writing in a piece, not to the character. And M*A*S*H was high quality writing.
"I actually wondered how I was going to play Hawkeye. He seemed very different from me. But on the first day, I just jumped in and everything worked out fine."
He admits that he can't quite fathom why the programme was such a massive success.
"No one knows for sure," he ponders. "Good writing, acting and directing were important factors, but I think there was also an underlying awareness by those of us working on the show, and members of the audience, that this was a story about real people who had lived through the horrific experience of war. It was serious at heart.
"We try to have dinner together at least once a year, where we sit around the table and make fun of one another," Alan grins.
Definitely young at heart today, when I observe that he looks more youthful than his 81 years, he wisecracks: "I look younger? Like about 80? Thank you. I just stay interested. Maybe that helps."
Heavily involved in charity work, he has donated to Marlo Thomas's fund for St. Jude's, a leading US research hospital for children, and originated The Flame Challenge, an international competition for scientists who compete to explain complex scientific concepts to 11-year-olds.
"I've also contributed a lot to the Alda Center, which is my passion," he says.
Join in. Video of you trying something. Doesn't have to be a cartwheel, and you can be a geezer at any age. Don't get hurt. #GeezerGusto pic.twitter.com/pkouc1rkTs

— Alan Alda (@alanalda) February 13, 2017
With so many diverse achievements under his belt, he'd be more than entitled to be a little bit big-headed. But when I ask Alan how he would like to be remembered, he replies: "I really don't worry about that. As far as I can tell, when you're gone, you're gone. Kerplunk.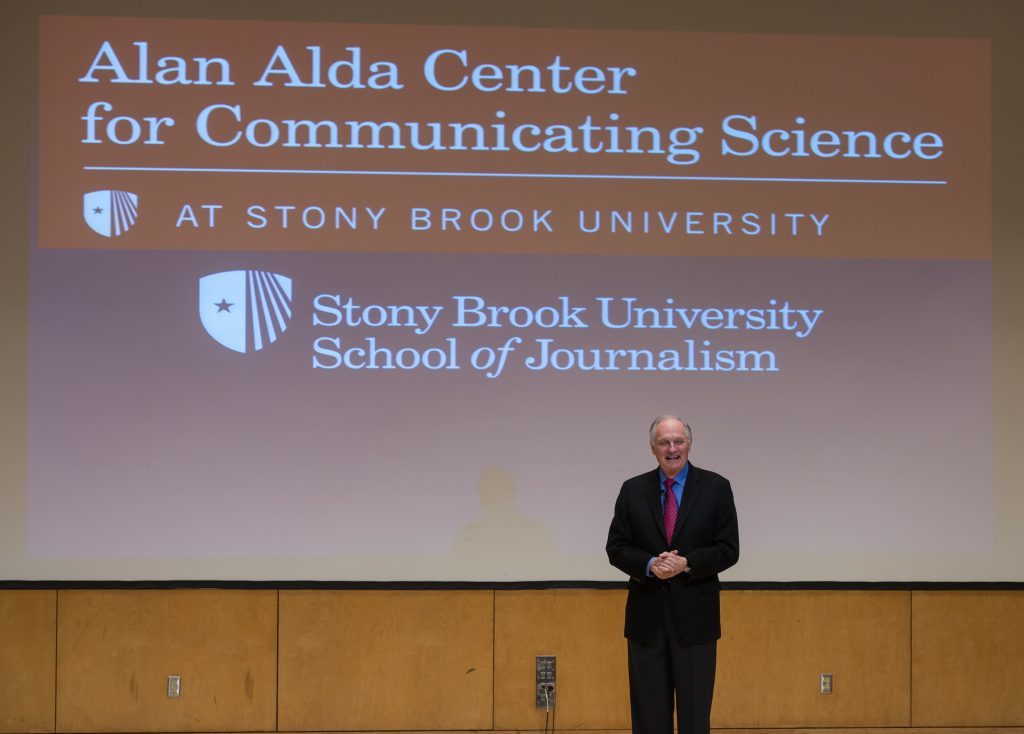 "After enough time, pretty much nobody is remembered. So we all have two things to look forward to: death and being forgotten. The only thing we can hope for is that some contribution we've made continues to be helpful to those who come after us, no matter if it has our name on it or not. That's my hope for what I've tried to contribute to communication."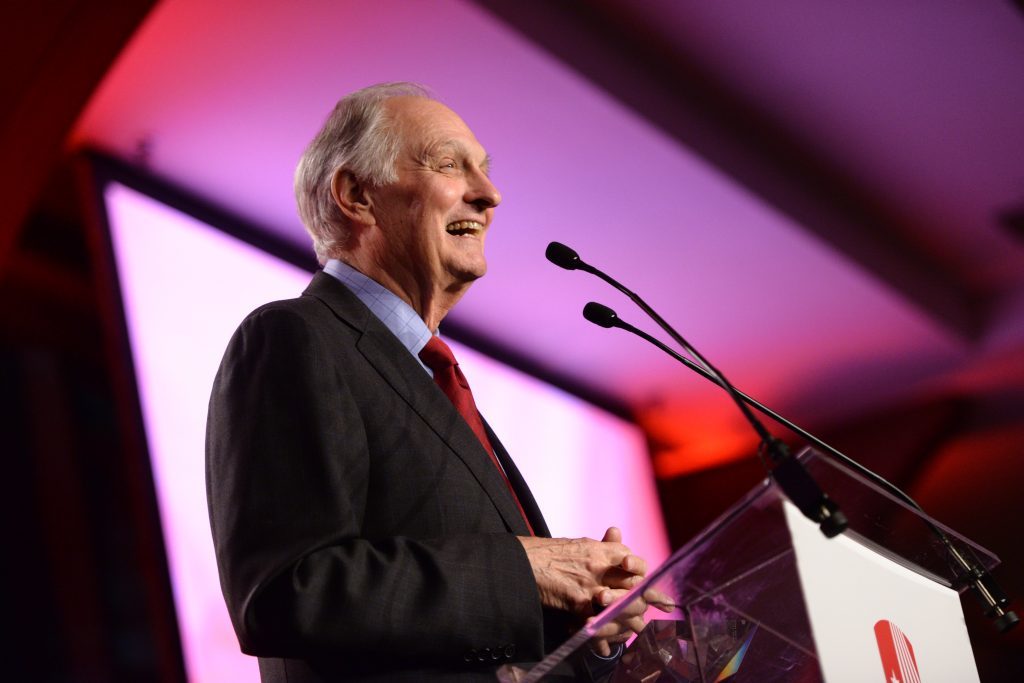 Perhaps a fitting tribute is the short video on his Twitter feed of him having a pretty decent attempt at a cartwheel last year, aged 80. But, his own harshest critic, he comments: "Pathetic. I'll try again when I'm 85."
And I get the feeling that he will.
An Evening With Alan Alda will take place on June 21, 6pm at the Dalhousie Building, Old Hawkhill, University of Dundee. Free.
If I Understood You, Would I have This Look on My Face? by Alan Alda, is published by Random House, £15.99