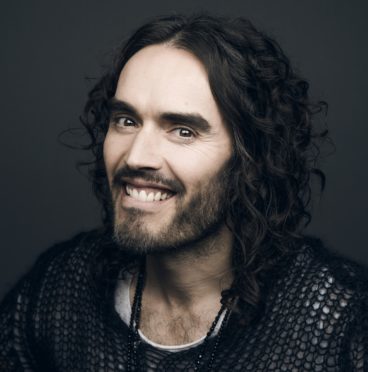 Bantering with the audience at Perth Concert Hall, the Sun newspaper's "former shagger of the year" Russell Brand is re-enacting the experience of watching his daughter being born 17 months ago – and psycho-analysing the "total transformation of personal entity to go from not being a father to being a father" in a way that perhaps only he can.
"I watched my daughter being born and there's something weird about seeing a vagina coming out of a vagina – like Russian dolls going back to the beginning of time!" declares the self-proclaimed former "sex pirate, swashbuckler and buccaneer".
"I'm surprised it's taken this long for me to become a dad to be honest. I've hardly been conservative with my sperm – I've been giving the stuff away like sticky confetti! But now I'm married. I'm different!"
The controversial award-winning comedian, writer, actor and presenter is one of the UK's most outspoken characters and has frequently found himself in hot water.
But his latest show Re:Birth celebrates not only the birth of his daughter Mabel but also his own renaissance.
Intrigued by the discovery of a freshly baked Hare Krishna cookie lying on every seat courtesy of the star at the start of the evening, the tone of epiphany was set early on with a compilation of big screen out takes reminding people of his often colourful run-ins with the press and politicians – interjected with squeamish footage of the birth process, to reflect the life-changing journey he has been on.
But anyone who thought he might be going soft need not have worried – he was still as outspoken – dare I say it egocentric –  as ever and through his eloquent use of language and frank talk about his past lifestyle and addictions, demonstrated that often fine line between madness and genius.
At times the show felt confessional. At times it felt like a Noam Chomsky lecture.
There remained plenty room for close-to-the-bone jokes such as the way South African accents "drill for diamonds in my consciousness like Crazy Frog!"
But it was also very much a show of two halves. The first 40 minutes was dominated by Brand reading out embarrassing sexual stories that the audience – he nicknamed "Perth-verts" – had, in their folly, submitted beforehand via a questionnaire.
It explored the "myriad of peculiarities concealed beneath the surface" of the human condition.
How Julian, for example, will ever live down the very public revelation that his mum caught him having sex with a Cabbage Patch Doll when he was 14 is anyone's guess!
The second half meanwhile got more deep and meaningful with frequent reference to Brand's fundamental beliefs in equity, spirituality and at the power of community – and what lessons he should be teaching his baby daughter about life in a world driven by unbridled consumerism, and an uncanny knack of hurtling itself towards potential self-destruction.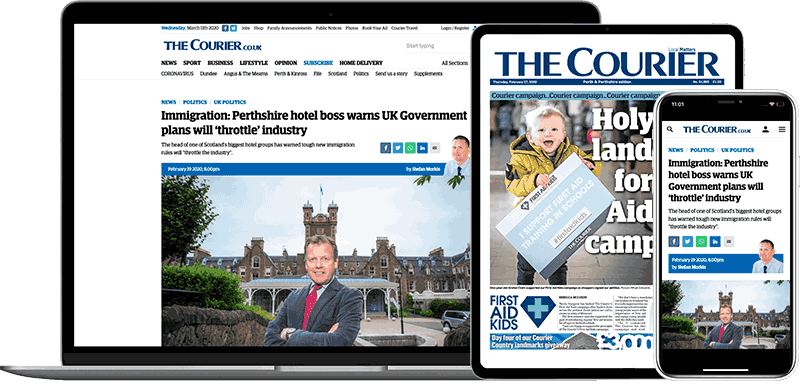 Help support quality local journalism … become a digital subscriber to The Courier
For as little as £5.99 a month you can access all of our content, including Premium articles.
Subscribe