Dundee teenager Zoe Heggie captivated the crowds at Glamis Prom.
The 19-year-old performed a stunning rendition of "Wishing You Were Somehow Here Again" from Phantom of the Opera to rapturous applause.
Zoe had won a competition to share the spotlight with the 2018 line-up of Kerry Ellis, Tom Urie, Saskia Eng and Arbroath-born West End musical theatre performer Norman Bowman.
The musical theatre student at Lanarkshire's New College saw off the challenge of more than 2,000 other hopefuls to share the  stage at Glamis Castle with the big names.
The Great British Songbook was the theme of this year's Prom and as many enjoyed picnics and Prosecco they were treated to a catalogue of well-known musical favourites.
Zoe, who described the experience of being on stage in front of almost 3,000 people as "unreal" and "outstanding", said she was more excited than nervous.
"The whole evening was just amazing," she said.
"Being able to stand in front of such a big audience and sing was nerve-racking but I wish I could do it all over again
"I've never sung in front of such a big audience. I was very nervous, but more excited than anything. Everyone there put me at ease. To have my family and friends there for support meant the world to me."
The absolute highlight for Zoe was having her grandparents there to hear her sing.
"It was one of the first times they had properly heard me sing and for that to be at the Glamis Prom was perfect.
"My mum, dad, uncle, my boyfriend and his parents also came along to support me. "They all had an amazing night at Glamis – they loved every performer. They were all extremely proud of me."
She also got to chat to all the stars, who she described as "lovely and very easy to chat to at rehearsals and during the show."
At the end of the night, she was over-the-moon when she got to take pictures alongside Kerry Ellis, Norman Bowman, Tom Urie and Saskia Eng.
"I am so glad I entered. Getting to sing in front of an amazing audience, getting to meet all the stars and being able to sing alongside the phenomenal orchestra was a dream come true."
Castle bosses will now be looking towards 2019 after the surprise announcement in the lead up to the Prom that the current promoters will not be returning with the event, first staged in the 1990s.
The Glamis Prom Ltd statement sparked a response from Strathmore Estates, which said it had been "slightly disingenuous" to suggest the popular event was at an end.
Factor Willy Inglis said: "It's the final one for Glamis Prom Ltd, but not the end of the road for spectacular events at Glamis Castle.
"Ultimately, what we choose to do in the grounds is our decision. We're looking at our options as to what would be most appropriate.
"Glamis Castle is reviewing what's on offer and we hope to do something different next year."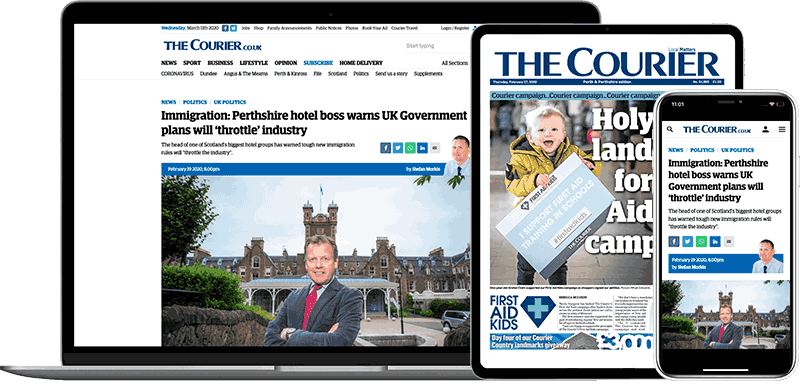 Help support quality local journalism … become a digital subscriber to The Courier
For as little as £5.99 a month you can access all of our content, including Premium articles.
Subscribe