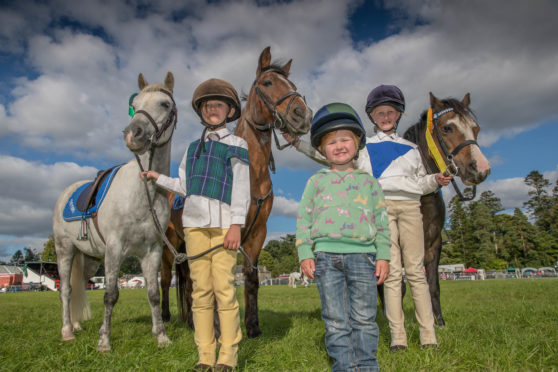 The Pony Club was formed in 1929 and encourages young riders to get in the saddle. Gayle Ritchie meets three sisters (and their ponies) who are members…
For some, The Pony Club conjures up images of children being bucked off by tubby (un)trusty steeds.
However, there's a lot more to the organisation than Thelwellian antics.
Sisters Georgie, Bo and Eilidh Robertson have been members of Strathearn Pony Club since they were just two years old and love riding more than anything in the world.
The girls not only compete in mounted games at major events like Blair Castle International Horse Trials but also take part in camps, showjumping, cross country, polo, dressage and lots more.
The games are arguably where the most fun is had, with competitors vaulting on to ponies, popping balloons, chucking socks into buckets and zipping along to the finish line in a bid to win.
They also bend between poles, hang off their pony's sides, turn quickly at speed and do a lot of hopping on and off.
It requires massive amounts of trust – and skill – on behalf of both rider and pony.
Ten-year-old Eilidh says teamwork is crucial. "If you don't work together you don't do well," she says.
"You need skills like riding with one hand and handling equipment like flags and spears for popping balloons.
"We need lots of practice so the ponies aren't worried by flapping flags or loud noises. We need good balance and to be able to get on and off quickly."
Eilidh says her pony Foxy, a Welsh section A breed, loves games and goes very fast.
"If I get my vault wrong she bucks me off because she doesn't like if I'm at the back of the saddle!" she giggles.
"She is never naughty but can be a bit cheeky. I love the races because I can gallop flat-out and it's a challenge."
Four-year-old Georgie also rides Foxy, and describes her as her "best friend".
Bo, who is eight-years-old, rides a
grey gelding called Hasty. "He enjoys games as long as it's not raining!" she says.
"He doesn't buck and he isn't naughty but he is huffy if it's wet.
"Our favourite race is the balloon race. Luckily Hasty isn't scared of anything – he's so brave."
When it comes to competitions, about 15 to 18 teams take part so it's quite hard to be in "the ribbons".
"Everyone gets a chance but you need to work hard and train a lot to be on a team," says Bo.
So what is it they love most about Pony Club? The girls say it's a combination of meeting new friends and learning about looking after ponies.
Bo adds: "We get the chance to try Le Trec (a sport which combines elements of competitive trail riding, equitation and mounted orienteering), Tetrathlon (riding, shooting, swimming, and running) and PowerX (a bit like cross country on steroids!). And we earn badges and get certificates and felts."
But the girls' favourite thing ever is Pony Club Camp!
"You ride all day, learn loads and have a great time with friends," says Eilidh. "It's amazing!"
For more details, www.pcuk.org/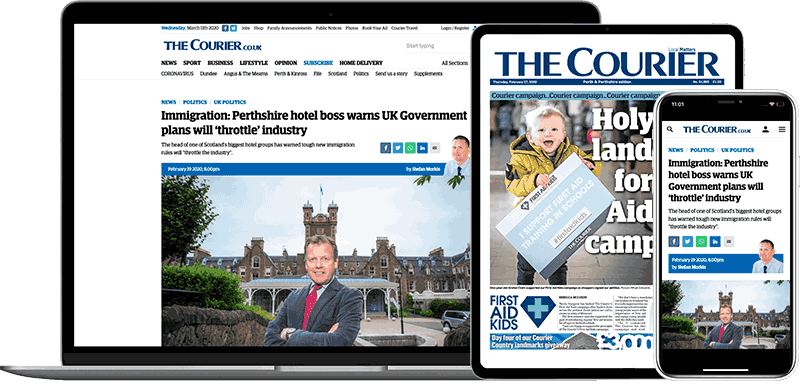 Help support quality local journalism … become a digital subscriber to The Courier
For as little as £5.99 a month you can access all of our content, including Premium articles.
Subscribe