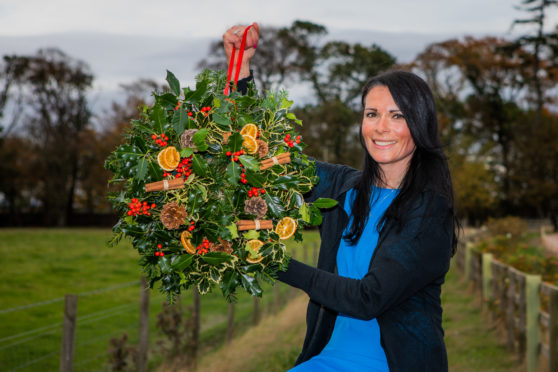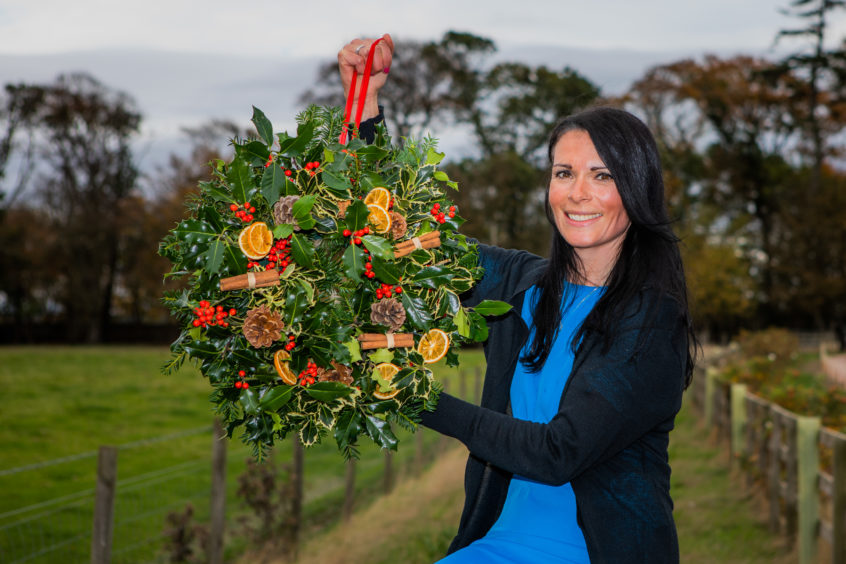 Gayle taps into her creative side and learns how to make a fabulous festive wreath at Balgove Larder
It may only be mid-November but whether you like it or not, Christmas (whisper it!) is just round the corner.
With less than a month until the big day, many folk have already scoured the shops for pressies and decorations with which to festoon their homes.
Feeling about as festive as a dead fish, I needed some serious inspiration to get into the spirit of things.
What better motivation than a Christmas wreath making workshop?
Discovering there are such things running at Balgove Larder near St Andrews, I put on my shiniest blue dress and went along.
The gorgeous aroma of cinnamon, spice and all things nice and blooms and buds of all shapes and sizes assaulted my senses as I approached the flower shed.
Here I found florist Jamie Fraser trimming sprigs of holly and crumbling bits of scone for a cute robin which immediately swooped down to peck up his feast.
Jamie, who has more than 30 years of experience working with flowers under his belt, invited me in and talked through his plan for the session.
"We'll build the wreath using spruce and holly and decorate it with cinnamon sticks, pine cones, orange slices and more," he said.
"Some people like to go wild, adding pheasant feathers and blinging it up with glitter and baubles, but we like to keep it quite natural – that's the Balgove ethos. We try to stick with traditional Christmas colours, so a lot of reds and greens."
We started off with the "oasis ring" – a plastic tray filled with water-absorbing floral foam on which I was to create my festive arrangement.
Popping a foundation of spruce stems onto the oasis, we then turned our attention to holly, both plain and variegated, some sprigs boasting berries, some without.
Trimming these to size, we poked the sprigs into the oasis, which was fine initially, but as they got closer together, it was tricky to insert them without being prickled by their sharp spikes! Ouch!
As I carried on with my creation, I asked Jamie if what I was doing was right.
"There's no real pattern for this – as long as there are no big gaps and you've filled the oasis," he said.
"Look for symmetry, but truthfully, the sky is the limit as to what you add."
Handing me a bowl full of pine cones, cinnamon sticks and orange slices, Jamie showed me how to attach these, first to a piece of wire and then onto a wooden stake. This helps stabilise the decorations so they won't be floppy and flimsy.
It was then up to me to place them wherever I wished, avoiding, if I could, being stabbed by holly.
"It helps to stand back and look at the wreath from afar," advised Jamie.
"You'll see any gaps or places where you feel perhaps an extra orange slice or stick of cinnamon would look good."
It's hard to know when to stop – you really could go on and on, adding more and more, but at some stage, you have to finish up.
One last thing is to tie on a gorgeous red ribbon so I can hang my creation on a door.
But it doesn't have to hang – you could have it as a feature on a Christmas table if you preferred.
As someone who has often failed to keep plants alive, I asked Jamie what I could do to preserve the life of my fantastic wreath.
"It should last up to eight weeks if you add water to the oasis every few days," he said. "Just give it a bit of TLC!"
In my mind, it's still a bit early to be getting excited about Christmas, so I'm storing my wreath in my garden shed for the next few weeks. On December 1, I will hang it from my front door with pride!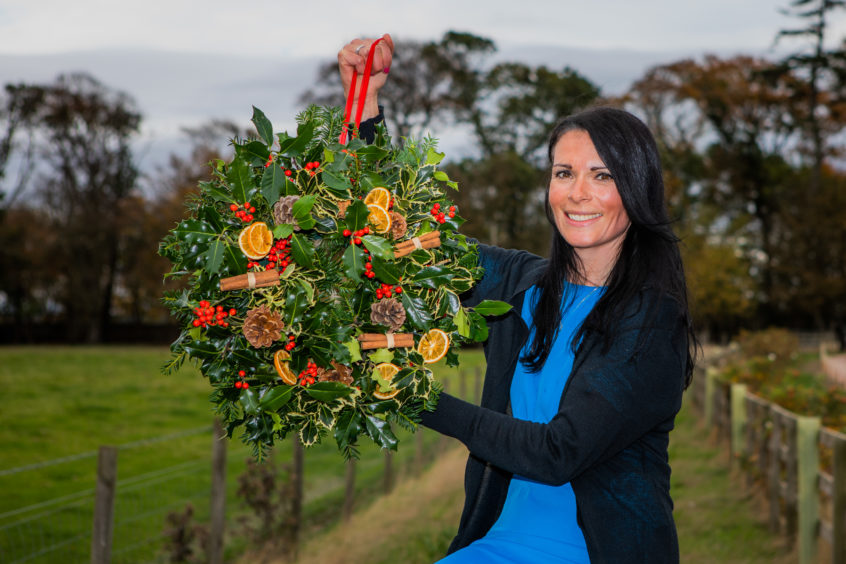 info
Join Balgove Larder's resident flower expert Jamie Fraser for a festive wreath making workshop on Saturday December 1,8 or 15 from 9.30am to 11am in the Steak Barn, or Wednesday December 5 from 6pm to 8pm in the cafe. With an array of beautiful seasonal sprigs and stems, he'll share his tips and expertise for making your own wreath. Mulled wine, mince pies and all materials are included in the price of £45. By the end of the session, you'll have a masterpiece to hang on your front door. To book, see www.balgove.com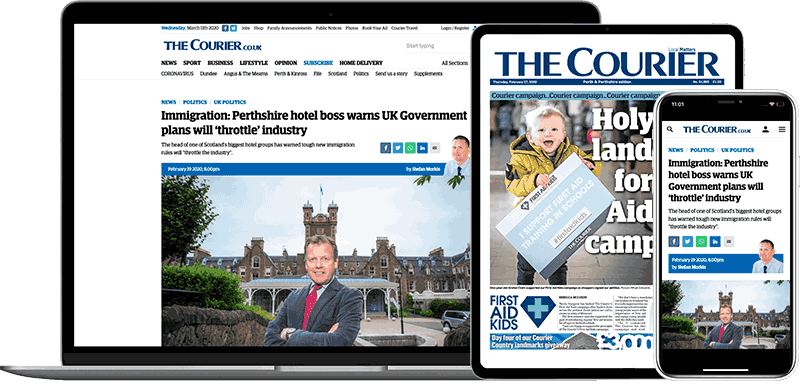 Help support quality local journalism … become a digital subscriber to The Courier
For as little as £5.99 a month you can access all of our content, including Premium articles.
Subscribe