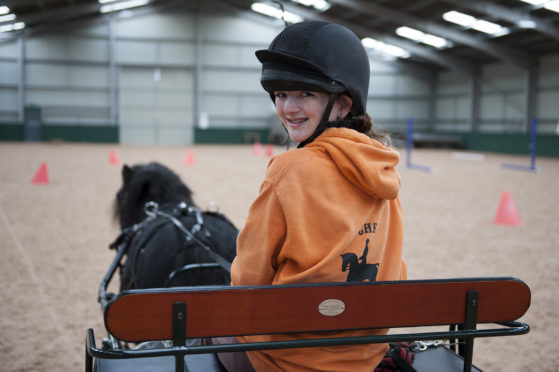 Pony-mad teenager Che Paton is the British Driving Society's junior points champion for Scotland. She tells Gayle Ritchie about her rapid rise to the top
Black mane billowing, tiny legs a blur, the Shetland pony whizzes round the traffic cones laid out before him.
He's attached to a two-wheel carriage which is being driven by 14-year-old Che Paton.
The teenager, a third-year pupil at Webster's High School in Kirriemuir, wiggles the reins and hollers a command for the pony to turn right.
The duo are clearly brilliant at what they do and it's no surprise that Che, of Careston, near Brechin, finished British Driving Society's junior points champion for Scotland.
It's a hugely impressive feat, given the fact Che only took up the sport a year ago.
Watching them in training, as they weave between obstacles and twist round tight corners, it's mesmerising.
So how does it work? The carriage is connected to the pony, or ponies, via "traces" and a steering shaft. The driver uses the reins to "steer" the pony – much like riding on horseback.
Unlike riding where you can use your weight and legs, you've only got reins and a whip which should be used to stroke and tap to speed up and steer.
Che became hooked on driving after volunteering to help with Shetland ponies owned by Heather Gow, of Pitscandly Farm, near Forfar.
An accomplished carriage driver herself, Heather recognised Che's passion, skill and commitment and guided her on her path to success.
"I've always loved horses but mum's allergic to them, so I had to beg my dad to let me have a riding lesson!" says Che.
"I've only been riding for two years but I learned a lot from ponies I had on loan.
"I went along to help with Heather's ponies and started carriage driving in October 2017. I was taught how to tack up the ponies with the carriage and what commands to use to get them to stop, walk forward, and which direction to go in."
Che entered competitions across Scotland, taking part in three disciplines – long rein, dressage and cone timed trials.
Her dad, Ged, an ambulance driver, was happy to drive her there while Heather took the ponies.
"I absolutely love driving – there's such an adrenaline rush when we're cantering round tight corners and trying not to knock cones down, while dressage is more about keeping calm and collected."
Once all the scores were tallied up, Che was crowned junior points champion, with Heather's eight-year-old granddaughter Jemima Gow taking the runner-up spot.
"When I found out I'd won, I was in shock!" says Che. "Dad burst out crying, I started crying, and then mum started crying!
Che drives two Shetlands – Kinnes Mentor (Muddles) and Kerryston Ernest (Ernie) and while she says Muddles can be "a bit stubborn", Ernie sometimes throws in the odd buck! But ultimately, the ponies are brave as lions, strong (for their size) and willing.
Che is so bitten by the bug that she now has her own pony, a Gypsy Cob named Tay of Marcus, or Tay for short.
He's competed in a few shows in-hand (showing in walk and trot while being led) but when he turns three, she hopes to start driving with him.
The driving show season begins around April, and Che, who trains at Pitscandly most weekends, cannot wait to get cracking.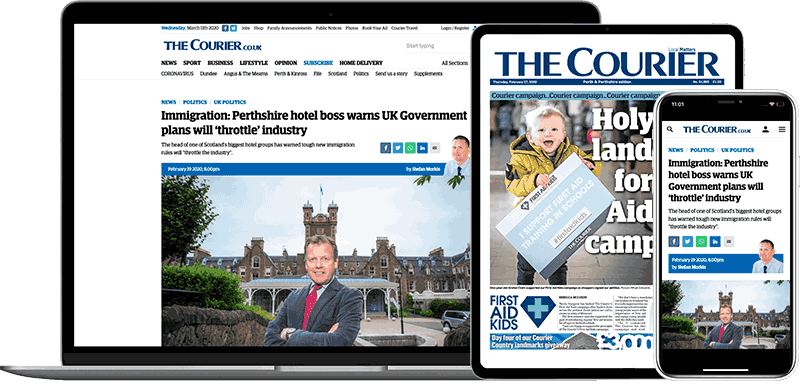 Help support quality local journalism … become a digital subscriber to The Courier
For as little as £5.99 a month you can access all of our content, including Premium articles.
Subscribe