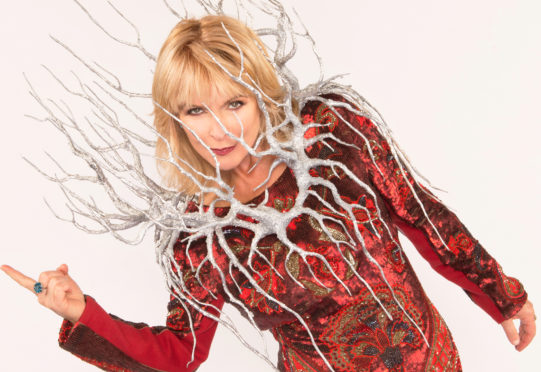 Ahead of her appearance at Church, Dundee on April 26, singing sensation Toyah Willcox shares some glimpses into her life
Q Which singers, alive or dead, inspire you?
A David Bowie, Jim Buckley, Antony Hegarty.
Q What was your plan B career-wise?
A I always wanted to be a sculptor.
Q Your house is on fire, what one item do you save?
A My husband. If it was an object, then one of my paintings by my friend Frankie Sundsten.
Q Theme song for your life?
A All Along the Watchtower by Jimi Hendrix. He was one of the '27 Club', like Janis Joplin, Jim Morrison and Kurt Cobain, who died aged 27 and the philosophy is that their work is done by then. That's a tragic but also slightly romantic notion.
Q Last meal on earth?
A Superfood salad with fresh mango.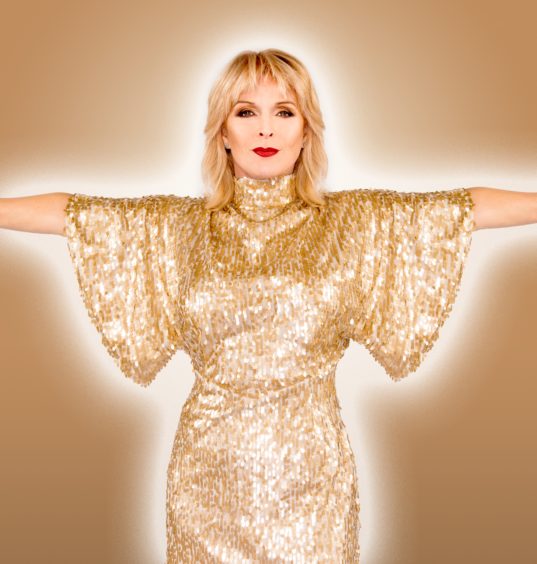 Q Dream dinner party guests?
A David Bowie, James Dean, Mata Hari and JJ Abrams.
Q First thing you'd do if you won £1million?
A I desperately need a PA as I self-manage. Then a holiday and a new wardrobe. But most of all I'd create an education fund so that students aren't in debt when they graduate.
Q If you could rule for a day, what would be the first thing you would do?
A Introduce free education for all ages.
Q Tell us something about yourself that most people don't know?
A I'm very allergic to dogs and cats.
Q Favourite holiday destination?
A The Maldives – I've only been once but I absolutely loved it.
Q What was the last book you read?
A Seduction: Howard Hughes' Hollywood.
Q If you could only eat one food for the rest of your life, what would it be?
A Papaya. It's so versatile and good for you.
Q Describe yourself as if you were a fine wine?
A I'd be a fruity port.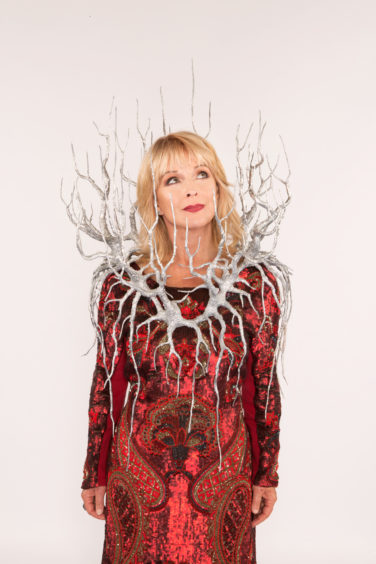 Q What makes you happy?
A Success – I'm used to expecting success and you get addicted to it. And being creative – writing and painting make me happy.
Q What makes you sad?
A I have a morbid fear of the mundane. The internet has handed a lot of bureaucracy back to us and that makes me sad.
Q Do you believe in aliens?
A Absolutely. Life is just one layer of many layers and many dimensions.
Q Have you ever had a paranormal encounter?
A Not with an alien. But I believe we've all seen ghosts without realising.
Q What was the first album you ever bought?
A Electric Warrior by T. Rex.
Q If you could go back to any point in history, what would it be?
A Egypt in 6000 BC to find out if the architects of the pyramids really were signalling to outer space.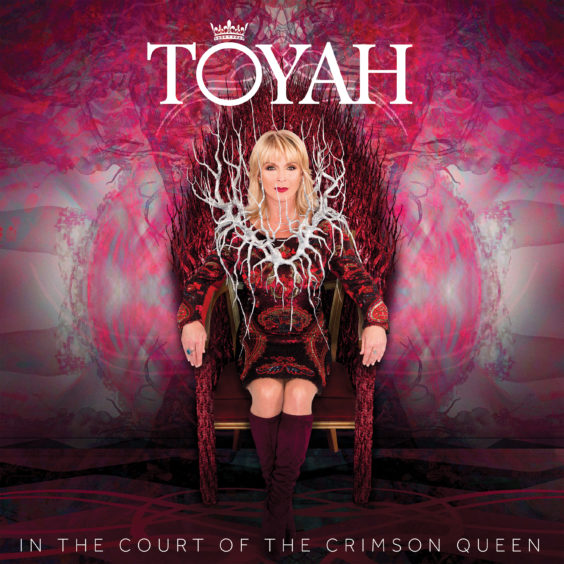 Q What is the best advice you have ever received, and who did it come from?
A Be yourself and listen to your inner voice – my own advice to myself.
Q What do you do to unwind?
A A love movies and watch one every day. To see a movie and eat a box of chocolates – that would be a perfect day!
Q Happiest memory?
A My wedding day.
Q And most embarrassing?
A Calling Anita Dobson Angie, after her character in EastEnders. I was mortified.
Q Biggest regret?
A People shouldn't waste time with regrets. Everything is a lesson.
Q What are you proudest of?
A Surviving in the music industry because it's hard. I'm proud I never gave up.
Q Who do you admire most?
A Helen Mirren, Judi Dench – I admire other people's success because it opens doors for everyone else.
Q And who do you detest?
A I don't believe in spite.
Q If you could turn back the clock what one thing would you change?
A To work harder at school and put my foot down by telling them I wanted to concentrate on drama, acting, music.
Q Who would you like to thank?
A My audience – for always being there for over 40 years. I'm continually amazed.
Q What's the hardest thing you've ever had to do?
A See my mother dying.
Q Hardest thing you've had to give up?
A I gave up dairy and wheat two years ago and although the first couple of weeks were hard, I've never felt better.
Q Could you save someone's life if they were dying in the street?
A I'm one of those folk who save people when they don't need saving. I'd try but I'd probably get in the way!
Q Do you give money to beggars?
A No, I give them food, water and clothes.
Q What was the worst punishment you had as a child?
A Being locked in my bedroom. No door in our house is ever shut now.
Q What's your motto?
A Live your life like a miracle every day.
Q Write your own epitaph?
A Tenacious till the end.
Q What keeps you awake at night?
A I have chronic insomnia so I sleep from midnight until 1.30am, then work till 6am, and then go back to sleep until 10am.
Q What three words would your best friend use to describe you?
A Short in stature.
Q And your biggest critic?
A Short in temper.
Q What have you got in your pockets/handbag?
A I have homes in London, Worcester and France so I've got so many keys it's ridiculous.
Q Last text message you sent/received?
A To my lawyer – where are the deeds to my French home?
Q Mobile phone ringtone?
A Silent – I hate my phone and the constant intrusion of noise.
Q Where would you rather be right now?
A In the mountains in the Pyrenees, as long as all the snow has gone.
Q Tell us a joke.
A I'm not sure if this is politically correct but here goes: How do you tell if the stage is level? It must be if the drummer is drooling from both sides of his mouth.
Toyah's new album In The Court of the Crimson Queen is out now and she will also be appearing at Church, Dundee in Ward Road on April 26 as part of her Scottish tour. She will also be presenting Rewind at Scone Place July 19-21.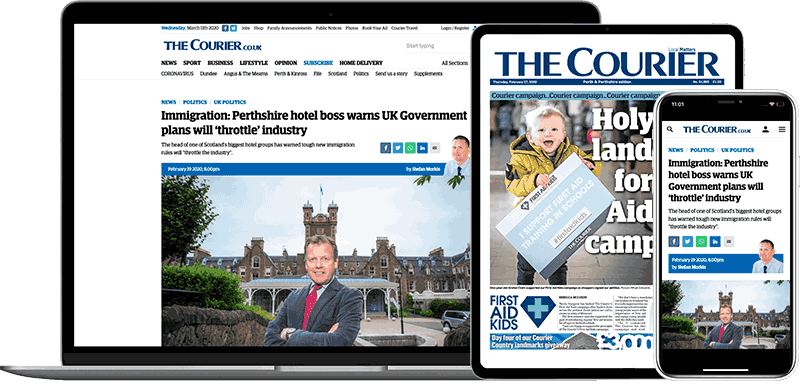 Help support quality local journalism … become a digital subscriber to The Courier
For as little as £5.99 a month you can access all of our content, including Premium articles.
Subscribe