Tiny, winged creatures that flit about on gossamer wings waving magic wands, fairies are often thought to be the stuff of childhood fantasies. But, as Gayle Ritchie discovers, many adults believe in them, too…
Fairies feature greatly in Scottish folklore and there are many stories and legends that reference these magical, mysterious beings. Back in the day, even folk with strong religious beliefs embraced the notion that the "Wee Folk" existed in various forms, whether as beautiful, winged, benevolent creatures with flowery dresses and pointy ears, or as mischievous tree-dwelling spirits.
Most stories agreed that crossing a fairy was never to be advised – they might fail your crop or cause your livestock to become ill!
But now, in the 21st Century, what do people make of fairies? We meet some fairy fanatics right here in Courier Country…
FAIRY HEALING
I would usually spend a glorious, sunny Monday evening walking the dog or relaxing with a wee gin in the garden. Tonight, however, I'm taking part in a fairy healing workshop.
Yes, you read that correctly. A fairy healing workshop. Such things do exist and this one is run at the Laughing Unicorn, a wellness centre in Dundee.
I'm welcomed inside by Carolanne Allardyce, a spiritual healer who runs the centre with her son. Carolanne, 54, sports a blue, flowery dress and has a wide, generous smile.
Before we get started, I have to ask her: does she believe in fairies?
"I do, absolutely," she beams. "I've seen them in meditation. I've experienced them personally in nature. I played with them when I was a child and enjoyed their playful, positive energy."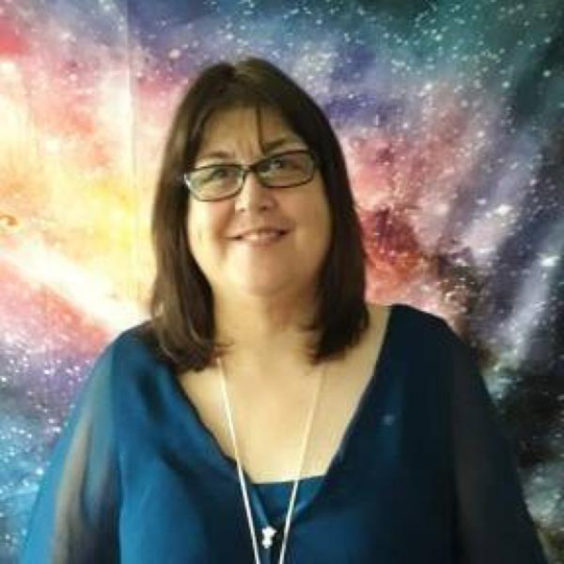 It turns out that the one thing uniting everyone here tonight is indeed a strong belief in the existence of fairies. Nope, nobody here is guffawing at what some might regard as the ridiculousness of that statement. These folk are more than happy to put their heads above the parapet and say – out loud – "I believe in fairies". There's nothing silly about that statement, as far as they are concerned.
Carolanne's definition of a fairy? "A spirit, an energy. We are spirits in human form while fairies are spirits of nature, and not as physical as us. They're connected to the soul."
The fairy healing session, she explains, is about helping people connect to the "fairy realms".
A group of us sit around the "fairy altar" – a table bedecked with "offerings", to entice fairies forth.
It boasts flowers, herbs, trinkets, ornaments and even a dinky fairy house.
We're asked to reveal any experiences we've had with fairies and give ourselves fairy names.
"I saw one in the garden," says Joan, while Amy, a smartly dressed woman in her 20s, claims she was tripped up by a fairy.
I'm slightly anxious when the group turns to me. In a panic, I called myself Evie Primrose, and everyone smiles.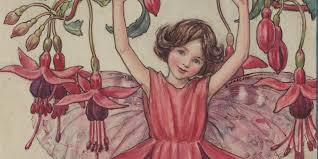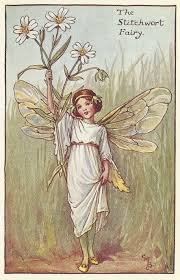 Carolanne says while she believed in fairies as a young child, she was told she was too old for such "nonsense" when she became a teenager.
Her belief was reignited as an adult, she says, when a friend showed her photos she had taken of fairies – "of light, colourful beings in the shape of fairies".
However, not all her encounters have been positive. On a family holiday to Loch Lomond, Carolanne experienced fairies that "didn't want to share" and when she tried to connect with them, they "stopped" her.
"When we attempted to take photos, our phones would go blank," she says, deadpan. "These were a type of fairies that didn't want to connect with humans."
I'm wondering whether I'm going to have my first fairy experience, right here in Dundee's Coldside, but Carolanne says there's no guarantee, although the session will arm me with the "tools" I need.
"Like the wind, you might feel or sense something," she says. "Some people see fairies, or the shape of a fairy, or they might see orbs. If you're a visual person, you might see wings and pointy ears, or you might hear them giggling or simply feel their energy. It's about raising vibrations with laughter and music and bringing you to a level where you can allow the fairies to come."
We do two meditations, one which takes us on a guided journey into the fairy kingdom via a golden door. We all agree there's a floaty, spaced-out feeling in the air. Whether that's thanks to the fairies, I'm not sure, but just maybe…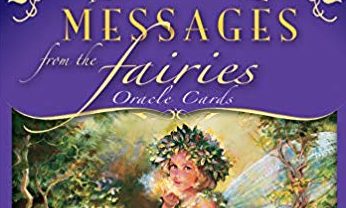 We finish the session being gifted personal "messages" from the fairies via oracle cards.
Apparently my message is that the fairies are glad I've been "chosen" to write this story and that they want more people to know of their existence.
Carolanne's theory as to why we rarely see fairies is that the industrial revolution polluted the air and cut down forests. "This was a shock to the fairies and they retreated," she reasons.
"They live between the physical and the astral world and this modernity scared them."
Want to see a fairy? Carolanne reckons your best chance is outside, in nature, preferably in a forest.
"You need to put yourself out there. The fairies will come towards you but they'll only come so far. I believe everybody wants to believe in something as magical as a fairy so it's about allowing yourself to do so, especially in a world which sometimes taboos them."
I fear these folk might be mocked if they go out into the cruel world proudly proclaiming they believe in fairies, but they say they don't care. "People can laugh if they want," smiles Carolanne. "But if you connect with fairies, it will add a spark to your life."
And she reasons, while for many people, believing in fairies or anything they deem intangible is "wacky", many more believe in God, or their version of such. "I wonder how many of those have seen him?" she smiles.
CARRIE'S STORY
"You are not mad – just magical!" laughs Carrie Todd, a dancer, storyteller and drama teacher from Aberdour in Fife fascinated by fairies.
"One of my earliest memories was being unhappy about being left at nursery school until someone told me the fairies would look after me," she says. "Later, I became determined to be a ballerina, as they look like fairies and inhabit a magical land. I trained in ballet, and dance has been my life."
As an adult, Carrie didn't think much about fairies but loved telling stories from Scots lore, some about the wee folk. Since having a "supernatural encounter" at a standing stone in Fife, she says her life changed.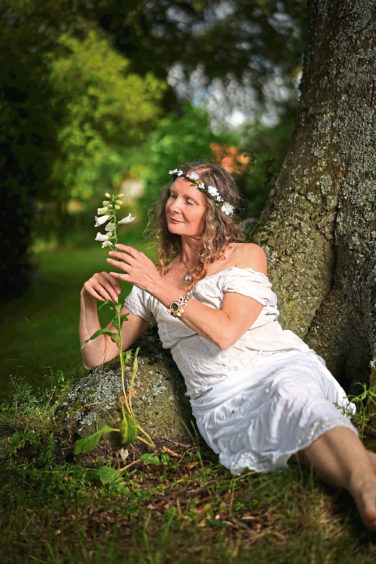 She's reluctant to elaborate but reveals "many magical things happened".
Last year Carrie, who describes herself as "ageless", held a fairy workshop at a Pagan conference in Edinburgh that explored fairy realms.
"We were granted a 'time freeze', or slowing down in time, which was remarkable," she muses.
Carrie plays the clarsach, a "fairy instrument", and as a children's entertainer, wears fairy dresses, her favourite, a lilac one, bought in a charity shop when she was 14.
While mad about fairies, Carrie is aware there can be a fear of them thanks to stories of people being "taken" by the "Fae" (supernatural beings) into Fairyland.
"To my mind, if you are respectful to them and their environments, they won't cause you harm but if you go plowtering across the land tearing it up, cutting down trees and polluting it with plastic and toxins, they won't be pleased with you," she frowns.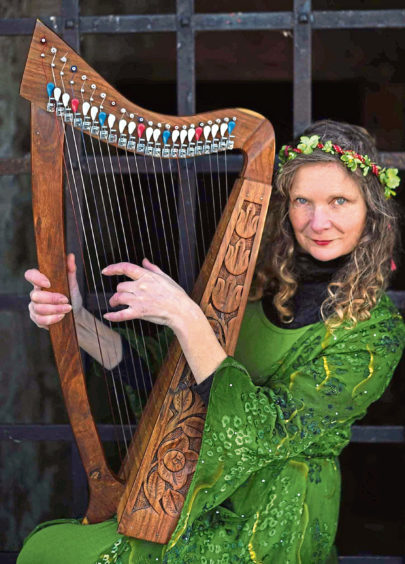 Carrie runs fairy workshops and is keen for anyone who has had magical or strange experiences to get in touch via her Facebook page, Fey Fife.
"Having felt trapped at points in my life, one of my main aims of the fairy workshops is to enable anyone who is constrained to unfurl their own wings," she says.
"We use reflective meditation to find ourselves and group support to bring forth our true selves and learn to live a lighter life, free from the shackles of society's expectations. The Fae can bestow healing and have done so at previous workshops."
While Carrie has never seen a fairy with her eyes, she has an "ethereal companion" who appears "shadowy" in her mind.
"It's not necessary to believe in actual entities to gain the benefit of following the fairy way," she adds. "It's about living in a lighter way with nature and playfulness, creativity and fun."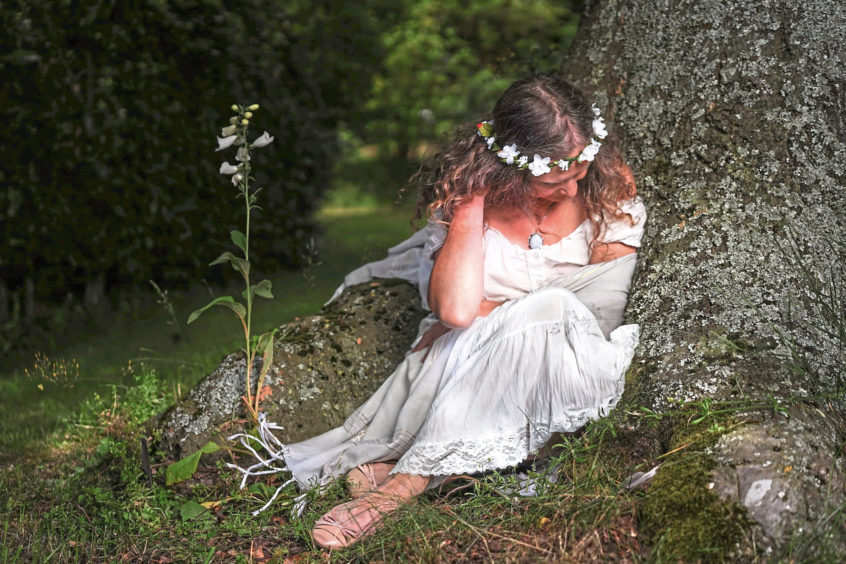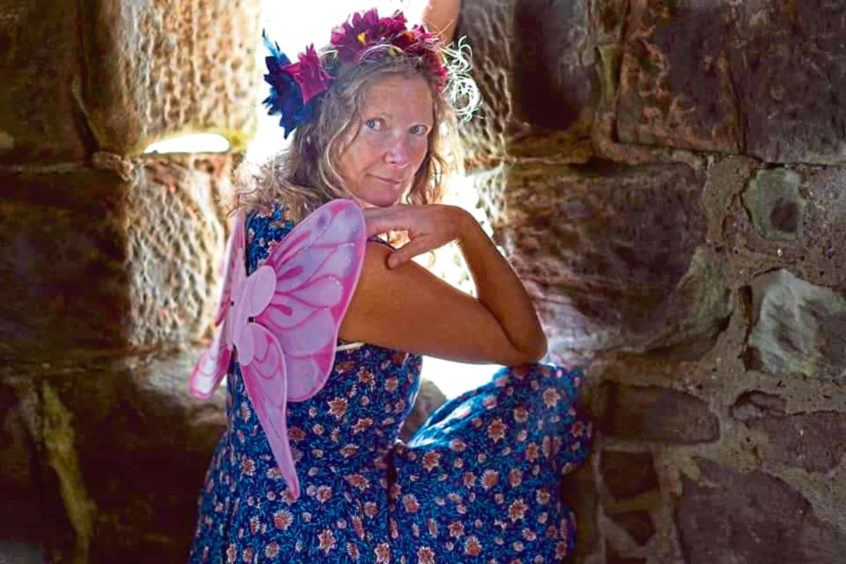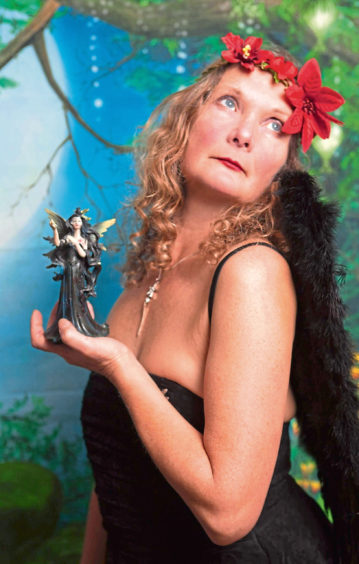 LYNNE'S STORY
Like most children, Lynne Knight's first introduction to the wee folk was via the tooth fairy.
"I thought it was so magical and it captured my imagination," says the 41-year-old from Perth.
As a child of the 80s, Lynne loved flower fairy dolls and fairy-type characters like Victoria Plum and Strawberry Shortcake.
Growing up, Lynne was, by her own admission, a "bit of a tomboy" – a lover of cars, action men and grunge music – so her fairy obsession took a back seat.
When she became a mum, she sung ballads to her kids about fairies and magic, her favourite being Tam Linn, about a boy stolen by the Fairy Queen.
"The queen wasn't pink and sparkly – she was awesome and powerful!" grins Lynne. I started looking deeper into the supernatural thanks to a spooky house I was living in while learning more about traditional fairy folk, and the ancient pagan beliefs of our ancestors."
In 2009 Lynne met husband-to-be Gary,and joined his business, History and Horror Tours, as a tour guide and storyteller, specialising in the dark side of history… and fairies.
"When we got married, we embraced pagan traditions like jumping the broom and held the ceremony in an orchard," she says.
"I wanted a hint of fantasy and saw a photo of a stunning wedding dress by designer Lubi Lykan… with fairy wings! I got to walk down the aisle looking like the queen of the fairies!"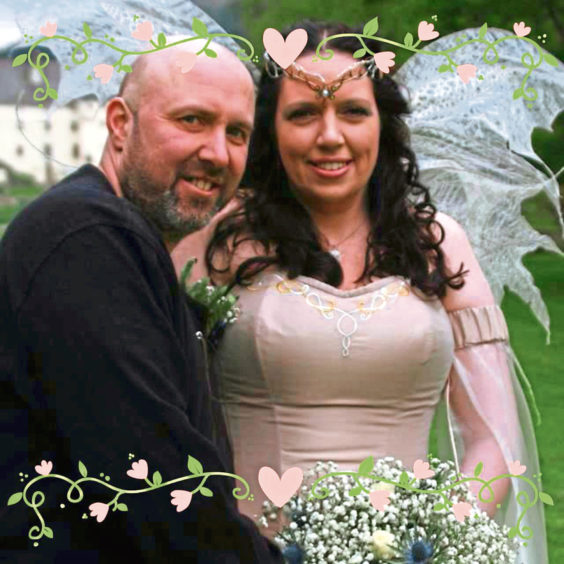 So, does Lynne believe in fairies?
"One thing our line of work has taught me is: never rule out anything supernatural offhand," she reasons.
"There are many things science is yet to explain so after witnessing strange things in haunted locations, it's not a huge leap to think fairies exist. I have a healthy respect for them; they are beautiful and magical but not to be messed with!"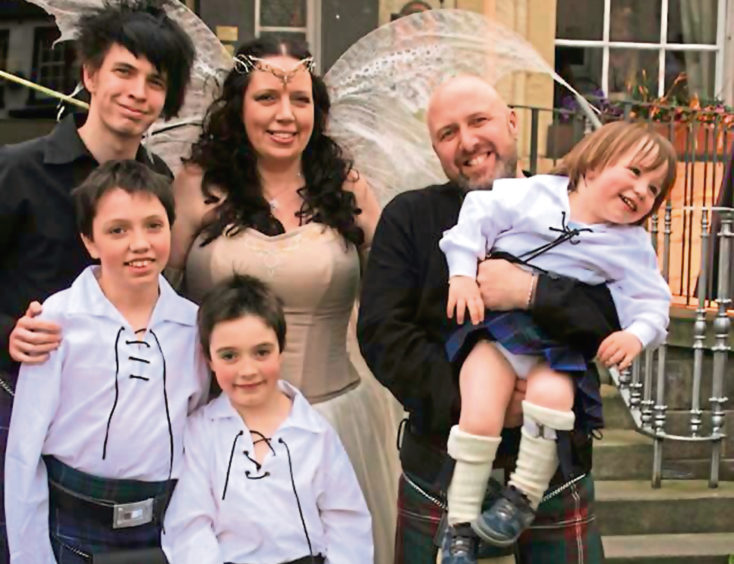 JESS'S TALES
Jess Smith is a traditional a Scottish writer and storyteller from Perthshire whose childhood was work focuses on the experiences of Scottish travellers. Her childhood was spent travelling the length and breadth of the country in an old blue bus.
"Being a child of the road, my summers were a constant search for 'what others didn't see.'" she says.
"As a wee lass, I'd lie for ages on my back watching the underside of large toadstools, in the hope that I may catch a glimpse of the ever elusive fairy. Was there a fairy home beneath a heather mound, could I be changed to live with them a while?"
It was no surprise then to find fairy tales in her books.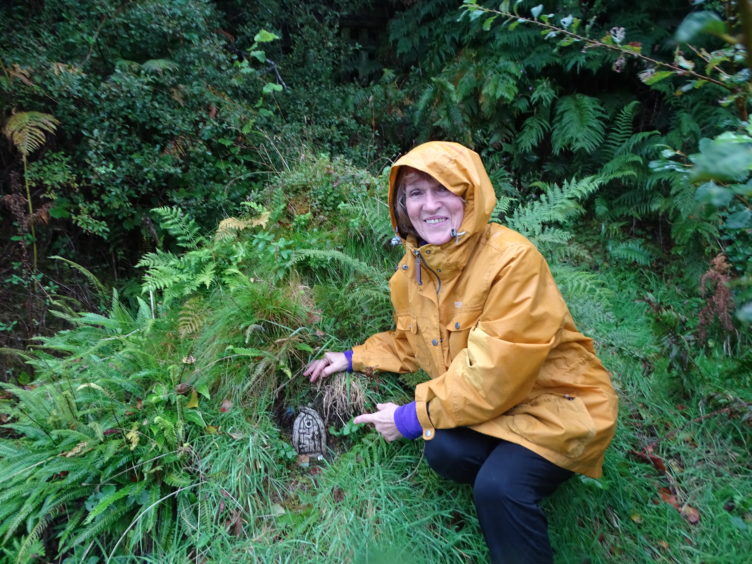 Born in Aberfeldy, Jess's seed bed was scattered with stories of Broonies who did the work others refused to do on the farm.
"Then there were the Urisks who lived in seclusion where no one trod, or else, life could be difficult for whoever crossed their paths, Black Breeks being a favourite of mine," she smiles.
" The wee folk who lived under bridges were seen only to warn of risen rivers and storms. They knew where dying trees were and had the ability to enter dreams as Angus had done and forewarn of accidents.
"My childhood was alive with such un-natural beings, but as Santa fades into a winterland mist at Christmas, so did those wonderful gossamer winged creatures who fed my imagination."
Jess recalls her her bus travelled to Manchester, the velvet green hills of Cumbria stirred her imagination and inspired her to conjure up "Greenwing'", a tiny being who remained in her head.
"He was a great help when I suffered during an incident in a school teachered by nuns. "They had severe rules and to escape a punishment I conjured up Greenwing and was transported to Moulin in Pitlochry to sit out the terror on my granny's roof of her wee cottar hoose."
SHEILA'S THOUGHTS
Fife storyteller Sheila Kinninmonth feels that the "wee folk" are part of our culture and heritage, part of the legends, myths and superstitions that connect us to our ancestors.
"We're introduced to them at a young age through stories and grow up believing there might be beings out there who will help us realise our dreams, just like Cinderella, and I suppose that idea remains with us in the depths of our subconscious, feeding our fertile imaginations," she says.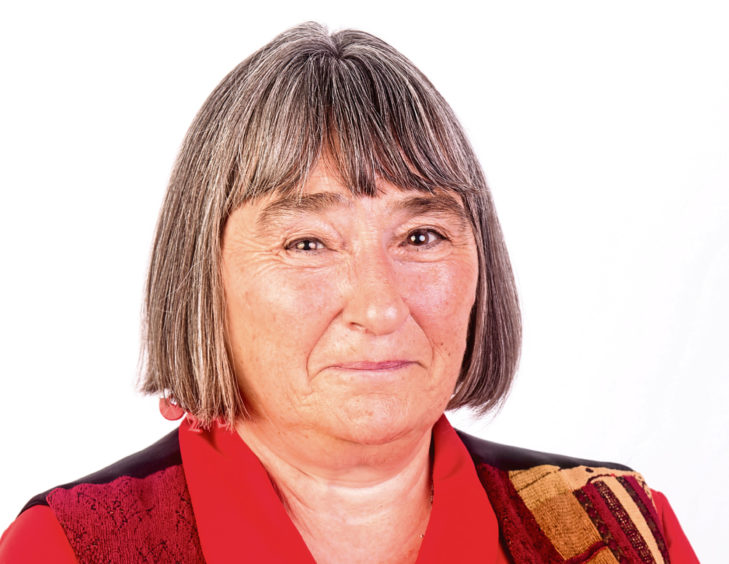 Does Sheila believe in fairies? "As a storyteller, I'm bound to say 'of course I do'" she smiles.
"I spend a great deal of time telling stories about them and asking audiences to believe. But not the little floaty creatures of Victorian literature – your actual Scottish 'wee folk'. Small people who inhabit the countryside, deep underground in winter and above ground in the summer months dressed in the colours of nature.
"I like to think they are there, helping take care of our trees and plants, getting up to mischief, doing good deeds and causing chaos when annoyed.
"Have I seen one? Well, no, but I'm sure I feel their presence when alone in the garden on a warm summer's evening or among the trees on an autumn morning – my own fairy godmother or godfather. We all need a bit of magic in our lives, don't we?"
FAIRY FACTS
All fairies can appear and disappear at will.
Some people believe fairies are fallen angels.
There are many kinds of fairies – some are beautiful creatures, others grotesque.
Broonies are guardian fairies who do housework and farming chores.
Will o' the wisps are trickster fairies which lead night travellers into dangerous ground such as bogs and marshes.
info
The focus of Laughing Unicorn wellness centre, in Dundee's Milton Street, is on healing, personal development and spiritual growth, with the ultimate aim being empowerment. It runs regular fairy-themed workshops. laughingunicorn.co.uk
Carrie Todd runs fairy workshops in Fife and Edinburgh. Check out Fey Fife's Facebook page.