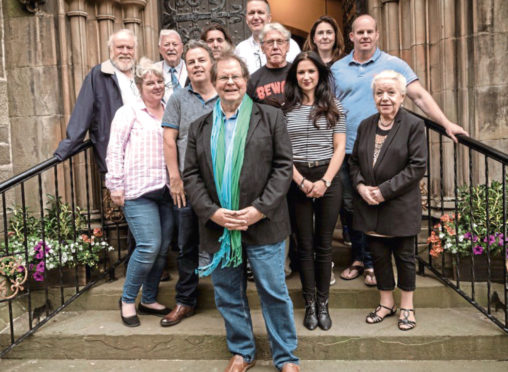 Veteran theatre director and public relations whizz John Badenhorst says: "I've come to realise it doesn't matter who is wrong or right, the important thing is we should do what we can to stop conflict."
By conflict he means war and attrition – flashpoints in human misery like Syria, Palestine, Gaza, places of such unrelenting atrocity that we can barely take it in, it's too terrible to look. He also means bullying, he means racism, he means prejudice, he means the victims of aggression who suffer the world over.
Instead of feeling helpless against a hostile world, John does what he can, one step at a time. And that doesn't just mean signing petitions and joining protest marches, it means teaching ordinary people, like you and me, how to manage conflict. It starts with seeing people as individuals, not as a group. Then, to see things from their perspective. That is behind his initiative, Rehumanising, used both as a corporate and social educational tool, and behind its extension, Make Peace Not War.
Again, MPNW is active in the community, which is why John is directing a talented cast of amateur actors in Shakespeare's gender-bender comedy, Twelfth Night. The MPNW Players come from very different professions and cultures, but they have theatre and purpose in common, and this will be the third time many of them have worked together (Brecht's powerful anti-war play, Mother Courage, was the first in 2017). MPNW players highlight social issues, he says, "but what we do must be entertainment. I can't stand agitprop theatre."
To understand why people do what they do, you need to find out what motivates them. In John's case, two things – the arts and conflict management – somehow come together in a way that makes sense. It's the simplicity of his approach, the idea that you can start somewhere.
To be clear, I know John Badenhorst well. I first met him decades ago as a journalist in South Africa, when he was head of public relations at M-Net, the country's pay TV channel – much like being the head of marketing at Sky TV today, I guess. Tasked with bringing M-Net to the world stage (something he certainly succeeded at) he got to know the likes of Joanna Lumley, Joan Collins (they still keep in touch), Jacqueline Bisset (ditto) and Nelson Mandela and his family – later John would serve on the committee that organised daughter Zindzi's wedding. Signed photographs from big stars (and Mandela) adorn the walls of his Arbroath home, alongside exquisite Venetian masks and art and objects gleaned from roaming the world.
He says his biggest take-home lesson from working with very famous people – bringing them to far-flung lands to promote both television shows and charities such as Operation Hunger – is to stick to the script. The one thing celebrities don't like, he confides, is surprises. No sudden deviations from the plan. No slipped-in extra engagements.
Parallel to this glittering world was a calling to improve the lives of others. He taught at the famous Harold Cressy High in Cape Town during the height of apartheid, a defiantly egalitarian school offering a good education at a time when the apartheid government denied so-called "non-whites" access to proper schooling. Many future leaders came from there; John still keeps in touch with his students of decades past.
But, always, there was theatre. An acting career began to blossom at Rhodes University, and soon John was working at Cape Town's famous Space Theatre, later the People's Space, and it didn't take too long before he was directing productions at venues across South Africa, big and small. His is a CV that easily becomes a very long list, but suffice to say theatre has always been a major part of his life. Add a career in PR in the Middle East to his achievements and you have the reason why Arabic is one of the five languages John speaks.
Fast forward to 2019 and now happily settled in Arbroath, John has directed two productions with MPNW Players, with Twelfth Night, his third, just opening its run. After this he will continue all his other projects, including working with the Network of Photographers for Palestine (NPP), whose global exhibitions highlight both the horrors and the desperate beauty of life in what he calls "the largest prison in the world". He has joined a committee advising the Scottish Government on Palestine. It's a full dance card. Why does he do it all?
"In life," he says, "as in theatre, there is always something new to discover. As an old teacher (for me) the most exciting thing is when you give your students something and they come back with something of their own."
More information
For more on Rehumanise and Make Peace Not War see: rehumanise-mpnw.com/make-peace-not-war/
Twelfth Night is at the Dibble Tree Theatre, Carnoustie, tonight at 7.30pm, and Studio 132, Forfar, August 23 and 24, 7.30pm. Tickets at the door or (
ticketsource.co.uk/forfardramatic
.