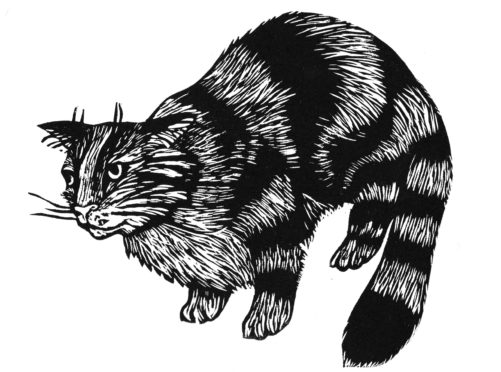 A new book celebrates the magic, wit and wisdom of the Scots language – Caroline Lindsay finds out more
Do you know your bawheid from your oxter? If not, we know a man who can help – Robin A Crawford, author of Into The Peatlands: A Journey Through the Moorland Year (a Courier book of the week), has recently published his latest book Cauld Blasts and Clishmaclavers, a Treasury of 1,000 Scottish words.
"One of the pleasures of writing Into the Peatlands was discovering the languages of the moor," says Robin, who has been a bookseller in Edinburgh, Glasgow, Perth, Dundee and St Andrews for 30 years.
"That special environment and the flora and fauna found there can be described in various ways – using dry scientific or Latin terms or artistically in the supernatural descriptions of the 'blasted heath' by Shakespeare in Macbeth.
"But the people who for generations have lived and worked on the peatlands have their own language to describe their unique experience of it that is quite separate from any outside interpretation," he continues.
"So for us as Scots, we use English as our main language but we also have this half-language that we use to describe our unique experience of our particular environment.
"I wanted to celebrate that language and share it with Scots and people firth of Scotland who have a love for this unique place."
Robin started his research for the book by thinking about the Scots words he hears used or that he remembers hearing, and then deciding which ones would appeal to readers.
"The book is treasury of 1000 words not a dictionary so I needed a good reason for a word to be included," he says.
"Did it express some quintessentially Caledonian resonance that a similar English word could not? I had an idea that underlying the words would be a history of Scotland and its literature so there are quotes from such diverse sources as Mary Queen of Scots; 17th Century Dundee harbour records; and Robert Burns.
So why is the history of Scottish words so fascinating?
"Like the Scots themselves our language is a mixter-maxter of tongues," he reflects.
"In the last census there were over 150 different languages recorded as being spoken in Scottish homes. That variety has always been there, woven into Scots like a threads in a tweed or tartan – words like dirk, a Highland dagger is from German; the grit of our Scots character, our smeddum, is from Old English; the cup played for each year at Carnoustie Golf Club is the Craw's Nest Tassie which comes from the Old French tasse 'cup'; and it's worth pondering on why another famous sporting trophy played for at Murrayfield every second year should be called the Calcutta Cup."
Robin's favourite words include the everyday ones we use without noticing, like fankle. "Your knitting may be in a fankle (tangle) and that may make you all in a fankle (flustered)," he says.
"Or the old words that have a wonderful descriptive power like meevin' (infested) – the soldier returning from the First World War taking off his uniform in the outhouse before entering his home because it was 'meevin' wi lice.'
"Some words are just beautiful to pronounce – I love the 19th Century poet and novelist James Hogg's description of The Village of Balmaquapple as '…steep'd in iniquity up to the thrapple' (throat).
"Hogg wrote Confessions of A Justified Sinner which dealt with the supposed Jekyll and Hyde nature of us Scots. Antisyzgy is a Scottish word for that split good and evil personality and I wanted to convey something of it in the title of the book – cauld expressing so much more than just cold, blasts the howling November wind or the thunderous Calvinistic sermonising of John Knox contrasted with the humorous clishmaclavers, the passing on of idle gossip, sometimes in a book!"
Robin believes its important to preserve these words because they inform us about where we have come from, help us understand who we are, how we live our lives today and in the future.
"In Scots bairn is a child, bairns our children, but the Bairn in The Broons is the child in us all and Burns' Scottish declaration of universal humanity of 'a man's a man, for a' that' is beautifully captured in the phrase 'we're all Jock Tamson's bairns'," he says.
"In all living languages words fall out of use. Many Scots words are connected to an agricultural life that no longer exists but words like bothy which used to mean the shared basic accommodation of farm workers has been reborn in contemporary usage as a remote single room lodging for Munro-baggers and mountain bikers. Old words or phrases resonate in the present.
"A kettle-biler was a Dundonian husband who bided at home while his wife went out to work. Female employment in the city's Victorian and early 20th Century jute mills was high – women would be paid less than men for doing the same job.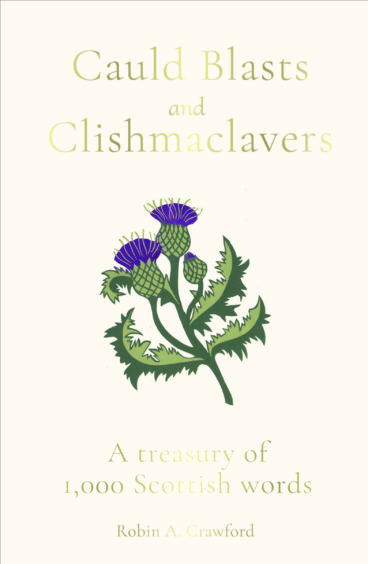 As he wrote the book he relished coming across different ways of saying the same thing.
"I give as an example all the various ways the children's picture book The Gruffalo has been translated," he says. "In the Scots version the mouse (or moose) responds to the creatures it meets with the line, 'A gruffalo! Whit dae ye no ken?' The story has also been translated into various Scots dialects and the differences show that there is no standard way of speaking or writing Scots and using Scots words:
North East Doric: 'A gruffalo! Foo, dae ye nae ken?'
Dundonian: 'A gruffalo? Yi mean yi dinnae ken?'
Orcadian: 'A gruffalo! Beuy, dae ye no ken?'
Shetlandic: 'A gruffalo! Oh, does du no keen?'
Glaswegian: 'A gruffalo! How, dae ye no know?'
Cureently working on his next book, A Journey Down the River Tay from Source to Sea, Robin hopes readers will enjoy Cauld Balsts and Clishmaclavers as a celebration of the irreplaceable magic of the Scots language, and the wit and wisdom of Scottish words.
"I hope they find their favourite words in there and discover a few they've forgotten, as I did," he says.
"Perhaps they will experience as I did a bittersweetness coming across old words, hearing them spoken in their memories by a loved parent or grandparent now gone. And enjoy the vibrancy and gallus-ness of contemporary urban Scots as conveyed in this protestor's placard during Donald Trump's recent trip to Scotland: 'Yir maw was an immigrant, ya roaster'.
Cauld Blasts and Clashmaclevers by Robin Crawford is published by Elliott & Thompson, £9.99.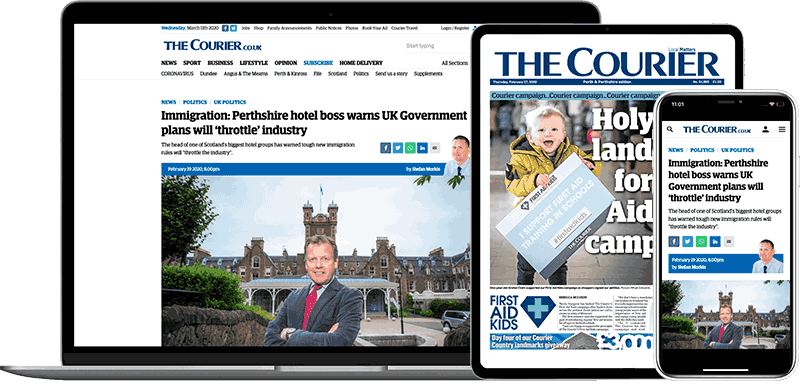 Help support quality local journalism … become a digital subscriber to The Courier
For as little as £5.99 a month you can access all of our content, including Premium articles.
Subscribe