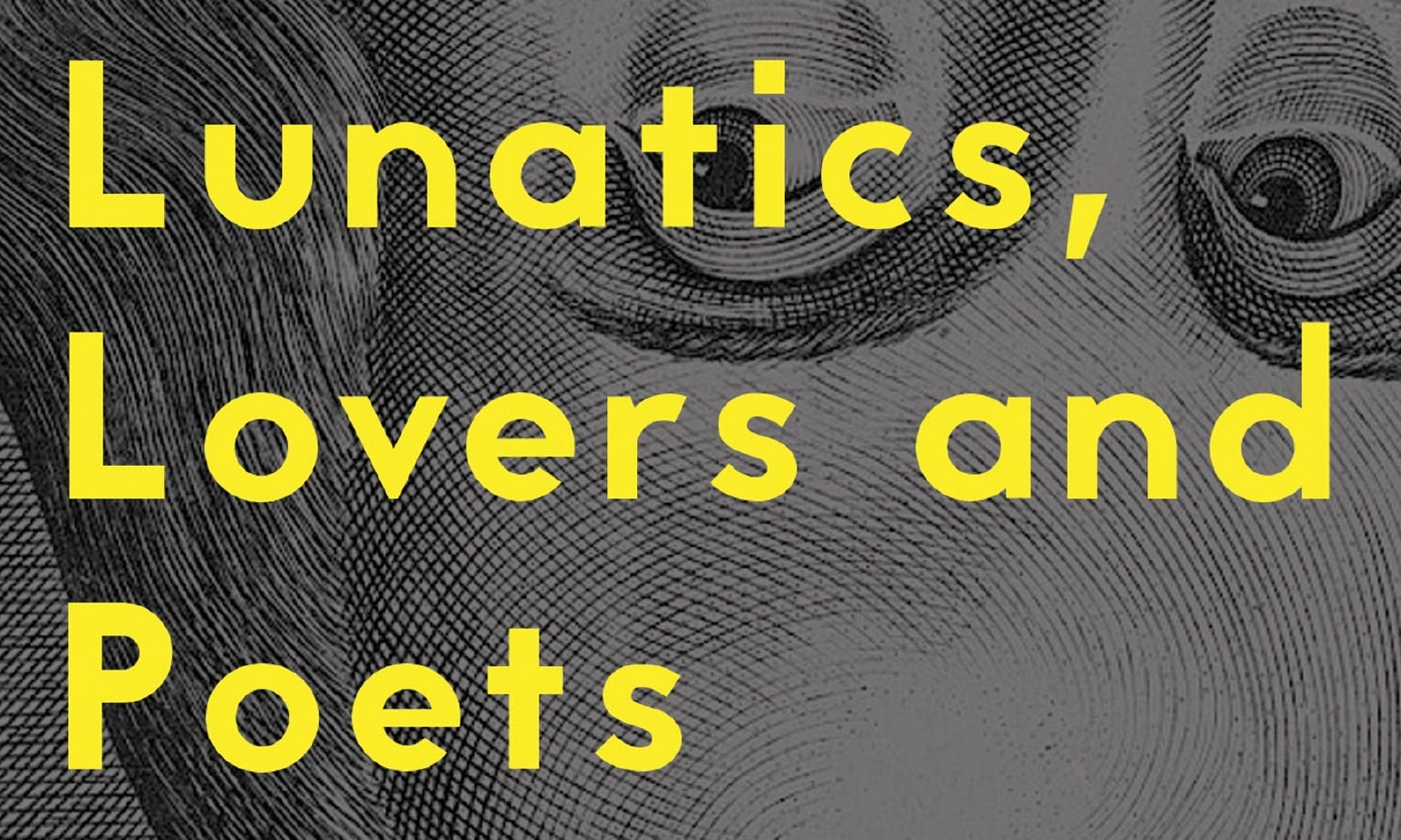 BOOK OF THE WEEK: Lunatics, Lovers And Poets: Twelve Stories After Cervantes And Shakespeare, Edited by Daniel Hahn and Margarita Valencia.
Some of the brightest lights of contemporary fiction celebrate the timelessness of William Shakespeare and Miguel de Cervantes in a collection of short stories to mark the 400th anniversary of both men's deaths.
Salman Rushdie introduces a dozen fascinating original takes by writers including Nigeria's Ben Okri, Colombia's Juan Gabriel Vasquez and Britain's Deborah Levy.
Writers have been taking inspiration (and sometimes more) from Shakespeare and Don Quixote author Cervantes for centuries but nonetheless, these stories still manage to be fresh and exciting.
Much of this comes from the diversity of writer backgrounds on show and their style and traditions add a wealth of interpretation and perspective.
It's a fitting tribute to two of history's best.
8/10.
The Blade Artist, by Irvine Welsh
For fans of Irvine Welsh's fiction, Frank Begbie is a terrifying proposition.
Remorseless, humourless and prone to flurries of extreme violence, he is feared (and secretly ridiculed) by his friends and foes.
But in his next outing, Welsh shows his hard man character in a new light.
Now a sculptor in America, ex-jailbird Jim Francis, as he's now styling himself, is a doting dad of two, a loving husband and clean-living evangelist.
But when his son from a previous relationship is killed in mysterious circumstances, Jim returns to Edinburgh, where his old crew expect him to fall in with his old, bad ways.
With Welsh's trademark wit and observation in place, The Blade Artist unpeels a layer of this notorious character and offers an unsettling but compelling glimpse into Begbie's psyche.
6/10
The Mother by Yvette Edwards
It is every parent's worst nightmare, their child being murdered, yet for Marcia and husband Lloydie, whose 16-year-old son, Ryan, was stabbed to death, it is the reality that now governs their lives.
And the trial of the boy accused of murdering their son is just about to begin.
While Lloydie turns his back on what is happening, Marcia is determined to be there throughout, in the hope of finding some understanding as to why the accused, Tyson Manley, took the life of her beloved son.
Former Man Booker Prize longlisted author Yvette Edwards crafts a wonderfully vivid and arresting portrait of a mother facing up to the ultimate horror and doing so with dignity and bravery.
The conclusion comes swiftly and neatly but pertinent questions over parental and social responsibility and the disenfranchisement of young, disadvantaged people, reverberate beyond the pages of the book.
8/10
The Crow Girl by Erik Axl Sund
Make sure you are not home alone when you tackle this Scandinavian thriller, which records detective Jeanette Kihlberg's attempts to track a deranged killer.
Creepy is elevated to an art form in this tale of dysfunctional characters, peppered with paedophilia, guilt, pain, powerlessness, denial and betrayal.
The subject matter makes for harrowing reading at times but skilfully escalating suspense keeps you hooked all the way through its 760 pages.
Erik Axl Sund is the pseudonym for authors Jerker Eriksson and Hakan Axlander Sundquist and their Swedish original, a bestseller in their native land, has been translated into beautifully economic prose by Neil Smith .
8/10