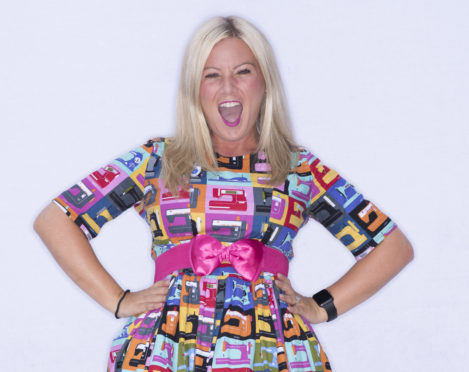 Despite the fact her new Secret Seven book is about to hit the shops, Pamela Butchart still can't believe she penned it.
"At first I was so excited," she enthuses. "I knew all 15 books and that I would be doing book 16. Then I got the fear – because it was such a massive responsibility."
A prolific, award-winning writer of children's books – as well as a philosophy teacher at Dundee's Harris Academy – Pamela, 35, was thrilled to be approached by Hachette UK asking if she would do some new writing about Enid Blyton, whose estate the publisher bought over in 2012.
"My agent told me they wanted me to continue the Secret Seven series where Enid Blyton left off," she goes on. "Eight-year-old Pamela was squealing! It didn't feel real – and I still can't believe it's real."
And so The Secret Seven: Mystery of the Skull was born. Pamela has always been an avid reader and Enid Blyton was a mainstay of her childhood. Unlike most of us, however, she never outgrew her love of children's books, always keeping them in her bookcase to revisit.
Now Pamela is a parent herself to son, Albie – six months old – life is a lot richer; and busier to boot. Mystery of the Skull will be the best-selling novelist's 20th book. She is a known for her young fiction series following the adventures of Izzy for seven to 10-year-olds; the Wigglesbottom Primary and Pugly series as well as picture books for two to six-year-olds such as Yikes Stinkysaurus! and Never Tickle a Tiger.
Albie was born just before Christmas last year and Pamela and husband Andy Cunningham took him on tour for World Book Day when he was just a few months old. He even visited the Blue Peter studio in Manchester and got a badge!
Fans of an adventure, the couple escaped from their own wedding celebrations in July 2014 for half an hour to visit a bookshop because it was the same day one of Pamela's Izzy novels was published.
Pamela thinks she writes quite differently from other people and so the Secret Seven books are still in her style: "All my other books are written in the first person so Secret Seven is a change of perspective. What was important to me was to keep true to the time. I was told the book didn't have to be set in the 1940s – it was me who chose to do that. The only thing that isn't true to the time period is the way the children speak to each other."
The young detective club famously puzzle over peculiar goings-on in their local community, while munching on legendary picnics. "When I was wee there were no jam tarts, currant buns or lashings of ginger beer – we had cheese sandwiches and salt and vinegar crisps!" she laughs.
When Peter discovers an old skull hidden in his bedroom, it's time for an urgent meeting. The friends come across a gigantic hole in the grounds of a local hotel. Could there be any connection between the two strange events? The Secret Seven are determined to solve the mystery.
Pamela has a cosy shed in the garden where she writes – so she certainly feels an affinity with the Secret Seven children, who also use a shed as their meeting place.
She is working on the next book: Mystery of the Theatre Ghost, which comes out in February 2019 and was inspired by having to return to an eerily empty playhouse to retrieve her lost handbag while on a recent publicity tour.
Pamela adds: "My whole life has been about kids, and now that I have my own it's just amazing. The first book is dedicated to Albie and all the adventures we will have together."
Mystery of the Skull is published by Hodder Children's Books on July 12.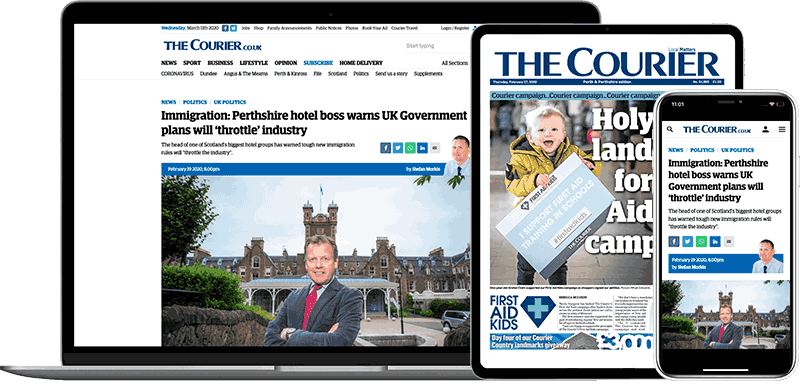 Help support quality local journalism … become a digital subscriber to The Courier
For as little as £5.99 a month you can access all of our content, including Premium articles.
Subscribe