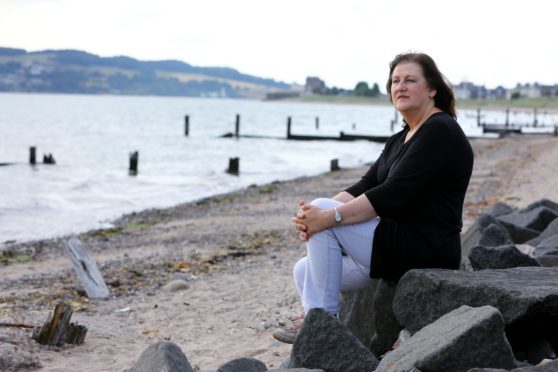 Forget Rebus and Taggart – Dundee has its very own detective now. Meet DS Dania Gorska, the creation of Fife author Hania Allen. Caroline Lindsay finds out more.
You might want to think twice before you go on holiday with crime writer Hania Allen. It was a break to the Icehotel in Swedish Lapland that inspired the idea for the retired scientist and IT consultant's first book and got her pondering ways to commit the perfect murder.
"During the day, this hotel is a museum housing ice sculptures but at night the tourists leave and it becomes a hotel," Hania explains.
"As I was lying in my thermal sleeping bag, I realised there were no doors, only thick red velvet curtains. It struck me that anyone could come in and murder me. Not only that, a detective would find it difficult to solve the case as everyone looks the same in hooded parkas, the footprints left by snow boots are all the same, and gloves make leaving fingerprints behind impossible," she continues.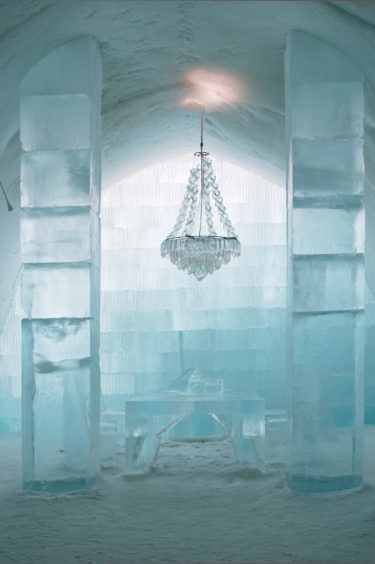 "Plus, the Icehotel melts every year and is rebuilt from ice blocks taken from the nearby river. It made the location ideal for a murder-mystery novel."
When Hania got home she bought some books on creative writing, attended a couple of courses, and started to write.
"I eventually published Icehotel myself on Amazon's Kindle platform," she recalls. "By that time, I'd found an agent – Jenny Brown – who secured a publishing contract for a series featuring detective Von Valenti."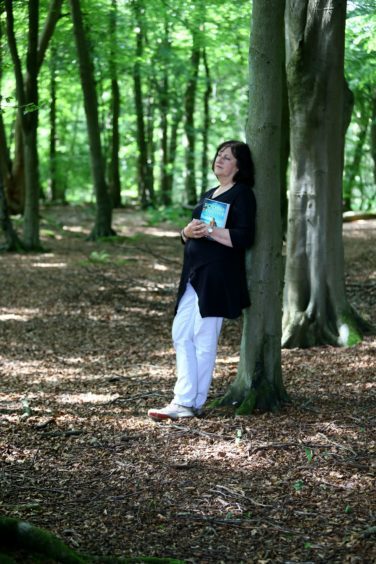 Hania went on to publish two books, Jack in the Box and Double Tap, and then her agent secured her a contract for a new series featuring a Polish detective.
"As my parents were both Polish, having come to the UK after the war as political refugees, and I was brought up in a Polish community in England, Jenny thought I would be well placed to take this on," she says.
Living in Crail, Hania was keen to set her new book, The Polish Detective (out next Thursday), in Courier Country.
"I was looking for a location other than Edinburgh and Glasgow, where so many Tartan Noir books are set," she recalls. "I hit on the idea of setting the novel in Dundee for many reasons: it has a rich history with its whaling and shipbuilding industries, and textiles and jute.
"There's also DC Thomson's publishing firm and two universities, one of which is home to CAHID (the award-winning Centre for Anatomy and Human Identification). And of course Dundee is the UK's first UNESCO city of design and the Waterfront regeneration has contributed to putting the city firmly on the map, both in the UK and internationally," she explains.
"As if all that weren't enough, the layout of the city with its lanes and alleys is a gift for a crime writer, as is the hinterland of villages with their absence of CCTV cameras. The huge number of cameras that have sprung up in shops and on the roads and pedestrian areas provide a real challenge for today's crime writers!" she smiles.
"But Dundee's geography, with hills to the north and the river Tay to the south, provides opportunities, as does the recent street art that has appeared in the city. There is also a significant number of Poles living and working in and around Dundee, which is great for a novel featuring a Polish detective."
Hania's latest book is the first of a series featuring Detective Sergeant Dania Gorska. Born in Poland and transferred from London to Dundee's specialist crime division, Dania is called upon to investigate a series of grotesque killings where the victims are first brutally murdered and then displayed in a bizarre manner. Although seemingly unrelated, clues point to the victims having been members of a local druidic cult.
While solving these murders is Dania's priority, she finds herself increasingly drawn to the case of two runaway teenage girls. But when she learns they were also members of the same druid group she becomes convinced their disappearance is linked to the murders.
And, despite what the evidence suggests, Dania starts to fear that the girls have not run away but are actually the newest, undiscovered victims of the killer.
"Dania is a conscientious detective who is totally committed to solving her case," says Hania.
"She has just come up to Scotland from the Met and finds herself in a well-established group in West Bell Street police station. Although her boss is keen for her to fit in, and she makes friends easily amongst her new colleagues, she is aware of a rival DS who might make things difficult for her," she continues.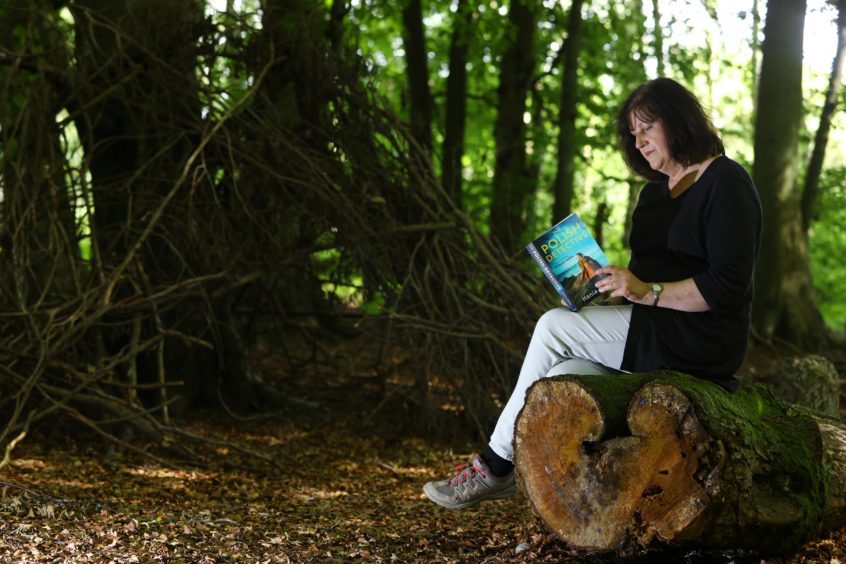 "Promotions are hard to come by, and this DS sees her competence as a threat. She therefore has to tread carefully while working with him.
"Her spare time – such as it is – is spent either with her brother, Marek, with whom she is lodging, or playing the piano. She plays to concert standard and had even considered a career as a concert pianist, but the temptation to become a detective and solve crimes was simply too great.
"Playing the piano frees her mind and, when that happens, the solution to something she has been puzzling over often pops into her head."
The book took Hania the best part of a year to write and she reveals that having a scientific background was a great help.
"As this is not my first detective novel, there wasn't as much research into police procedures as before, as I now know where to look for answers," she says. "What I don't know I can sometimes find by making a Freedom of Information request to Police Scotland.
"I'm also a stickler for getting the forensics right – readers of crime novels are becoming increasingly crime-savvy. They know about cause of death, rigor mortis, forensic techniques and so on. Fortunately, there are many research papers on the internet as well as books on the subject," she explains.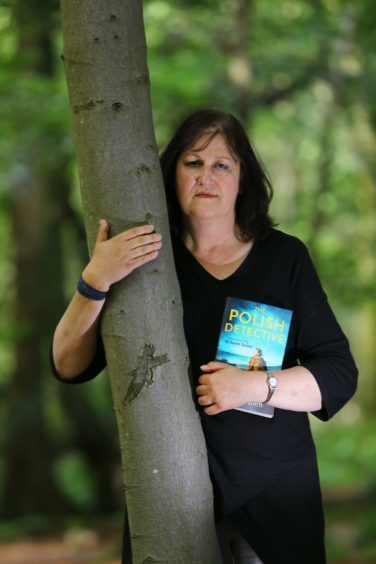 The second book in the series, Clearing the Dark, is well under way and Hania gives us a peek into what we can expect.
"DS Gorska is now a DI, having been promoted at the end of The Polish Detective. Her brother, Marek, is still working in Dundee and features prominently in the next book. He is an investigative journalist, and is a sort of Watson to Dania's Holmes. It means they often help each other out, directly or indirectly," she smiles.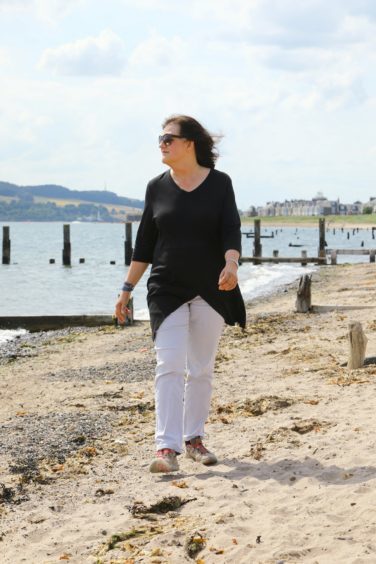 When Hania isn't writing she loves to travel and catch up on her reading. She has also been working on a project close to her heart for the last 10 years.
"I've been searching for information on what became of my parents' Polish families," she says.
"After writing to many organisations, I finally found my father's relatives by leaving messages on websites and my mother's by sending my DNA to a genealogical organisation in the US. I have now found cousins all over the world and through them I've discovered the wartime fate of my parents' brothers and sisters.
"None of my relatives in France, Poland and Belarus speak English, so I've had to learn Polish and brush up my schoolgirl French," she continues.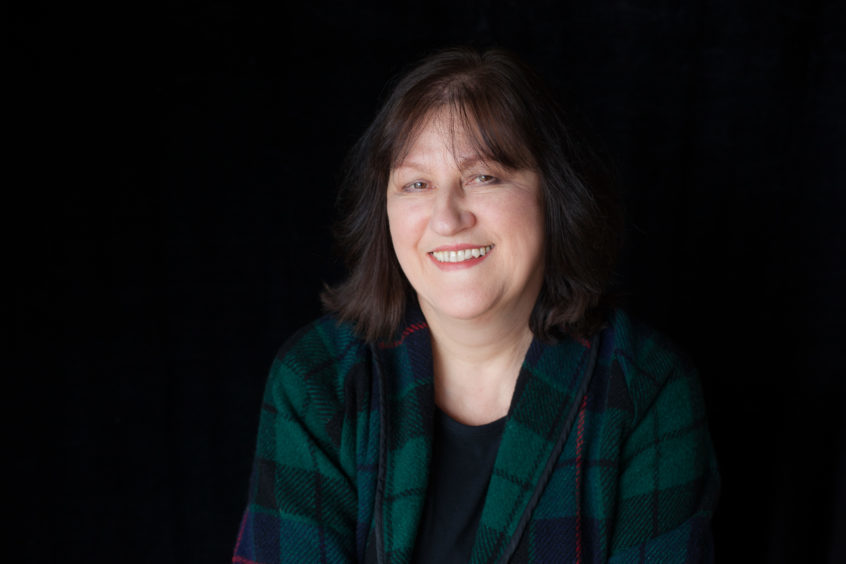 Hania's father was stationed in St Andrews during the war and it was his experiences there that inspired her to study at the university.
"He spoke many times about the warmth and wonderful hospitality shown by the Scottish people towards the Polish soldiers," she recalls.
"The university even allowed the soldiers to study for free, and many, including my father, took the opportunity. After my parents died and I cleared their house, I came across my father's army rucksack. At the bottom were lots of tiny silver tokens he was given by people when he visited their houses during Hogmanay."
Hania's advice to anyone who wants to start writing is to give it a go.
"If you find yourself dreaming up stories, then writing is for you. You just need to find a way to make it happen."
The Polish Detective by Hania Allen is published on August 9 by Constable, priced £7.99.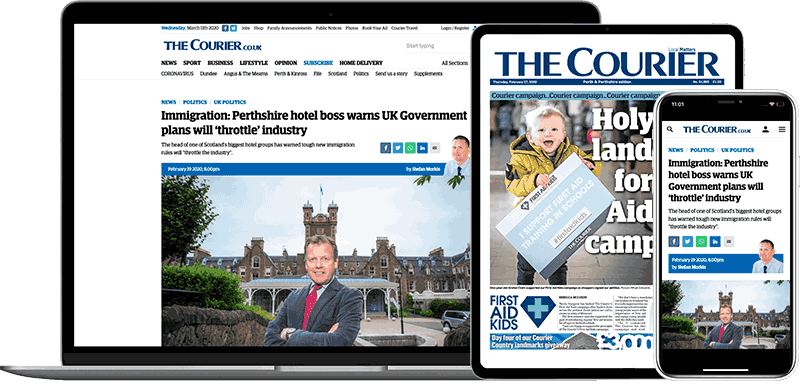 Help support quality local journalism … become a digital subscriber to The Courier
For as little as £5.99 a month you can access all of our content, including Premium articles.
Subscribe